We Shine Daily News
அக்டோபர் 26
தமிழ்
Download Tamil PDF –

Click Here


Download English PDF – 

Click

Here
இந்திய நிகழ்வுகள்
மகளிர் மற்றும் குழந்தைகள் மேம்பாட்டு அமைச்சகத்தால், பெண் இயற்கை விவசாயிகள் மற்றும் தொழில் முனைவோர்களை ஊக்குவிப்பதற்கான, இந்தியப் பெண்கள் இயற்கை விவசாயத் திருவிழாவின் 5வது பதிப்பு அக்டோபர் 26 முதல் நவம்பர் 4ம் தேதி வரை புது தில்லியில் நடைபெறவுள்ளது.

தீபாவளி கொண்டாட்டங்களுக்குப் பிறகு நாட்டின் சுற்றுச்சூழல் நிலைமைகளைக் கட்டுப்படுத்துவதை, குறிப்பாக காற்று மாசுபாட்டை குறைப்பதை நோக்கமாகக் கொண்ட, "ஹரித் தீபாவளி – ஸ்வஸ்த் தீபாவளி" (Harit Diwali – Swasth Diwali) என்னும் பிரச்சாரத்தை மத்தியச் சுற்றுச்சூழல், வனங்கள் மற்றும் காலநிலை அமைச்சகமானது தொடங்கியுள்ளது.

மேலும் இப்பிரச்சாரமானது "கிரீன் குட் டீட்" (Green Good Deed) என்ற இயக்கத்துடன் இணைந்துள்ளது.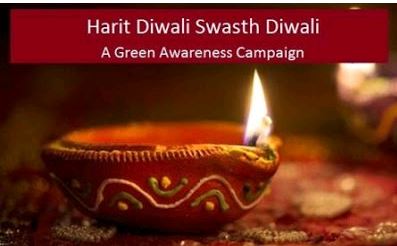 இந்தியாவின் முதல் ஆடம்பர சொகுசுக் கப்பலான "அங்கிரியா" (Angriya) – ஆனது மும்பையில் தொடங்கப்பட்டது. மும்பையிலிருந்து கோவா வரை செல்லும் இந்த சொகுசுக் கப்பலை மத்திய கப்பல் போக்குவரத்து அமைச்சகம் தொடங்கி வைத்துள்ளது.

மராத்தா கடற்படையின் முதல் அட்மிரல் கன்ஹோஜி அங்கிரே என்பவரின் நினைவாக இக்கப்பலுக்கு "அங்கிரியா" எனப் பெயரிடப்பட்டுள்ளது.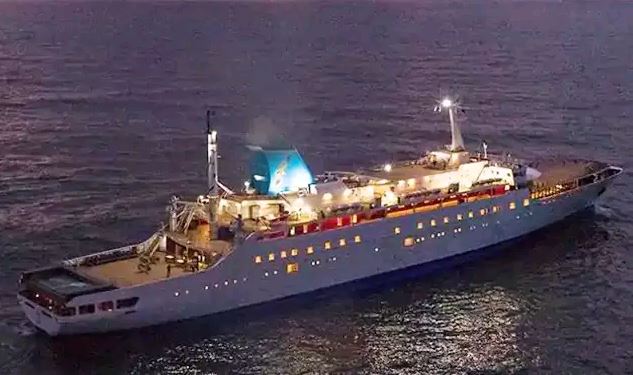 உலக நிகழ்வுகள்
உலக வங்கி அண்மையில் வெளியிட்டுள்ள, குழந்தை இறப்பு, சுகாதாரம் மற்றும் கல்வி போன்ற அளவுருக்களைக் கொண்ட முதலாவது மனித மூலதன குறியீடு – 2018ல் (HCI – Human Capital Index) இந்தியாவானது, மொத்தம் 157 நாடுகளில் 115வது இடத்தைப் பெற்றுள்ளது.

2018 மனித மூலதன குறியீட்டு பட்டியலில் சிங்கப்பூர் முதலிடத்திலும், தென் கொரியா இரண்டாம் இடத்தையும் பெற்றுள்ளது.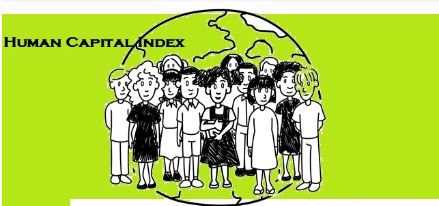 விளையாட்டு நிகழ்வுகள்
சர்வதேச பாட்மிண்டன் தரவரிசையில் மகளிருக்கான ஒற்றையர் பிரிவில் இந்திய வீராங்கனை பி.வி. சிந்து, ஓரிடம் முன்னேறி 2ம் இடம் பிடித்துள்ளார்.

சீன தைபேவின் டாய் ஸீயிங் இத்தரவரிசையில் முதலிடம் பிடித்துள்ளார். மற்றொரு இந்திய வீராங்கனையான சாய்னா நெவால் 9வது இடத்தைப் பிடித்துள்ளார் என்பது குறிப்பிடத்தக்கது.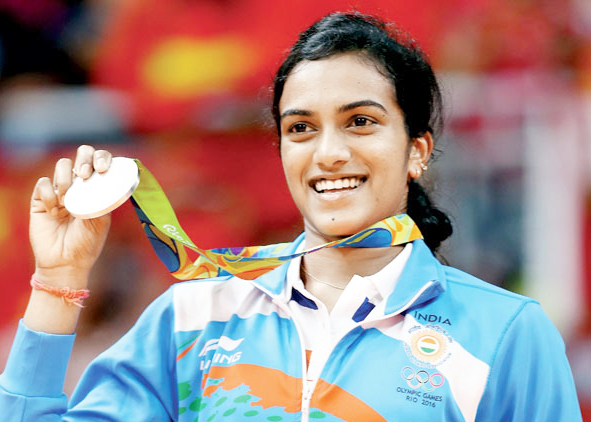 விருதுகள்
புகழ்பெற்ற இந்தி எழுத்தாளர் "மம்தா காலியா"விற்கு 27வது வியாஸ் சம்மன் விருது அவரது "டுக்ஹம் சுக்ஹாம்" (Dukkham Sukkham) என்ற நாவலுக்காக வழங்கப்பட்டு உள்ளது.

2009ம் ஆண்டில் வெளியான டுக்ஹம் சுக்ஹாம் நாவலானது கீழ் நடுத்தர வர்க்க குடும்பத்தின் மூன்று தலைமுறைகளின் சரித்திரம் பற்றியதாகும்.

குறிப்பு:

வியாஸ் சம்மன் விருதானது கே.கே.பிர்லா ஃபவுண்டேஷன் மூலம் 1991ல் நிறுவப்பட்டது.

முதன் முதலாக கவிஞர் ராம் விலாஸ் ஷர்மாவிற்கு 1991ல் வழங்கப்பட்டது குறிப்பிடத்தக்கது.
புகழ்பெற்ற நீதிபதியான பாலி எஸ். நாரிமனுக்கு, பொது நிர்வாகத்தில் சிறப்புத்துவத்திற்கான 19வது லால் பகதூர் சாஸ்திரி தேசிய விருது வழங்கப்பட்டுள்ளது. புதுடெல்லியில் நடைபெற்ற விழாவில் குடியரசுத் தலைவரால் இவ்விருது வழங்கப்பட்டது.

குறிப்பு:

2017ம் ஆண்டு சுலாப இண்டர்நேஷனலின் நிறுவனர் பிந்தேஸ்வர் பதக்குக்கு இவ்விருது வழங்கப்பட்டுள்ளது.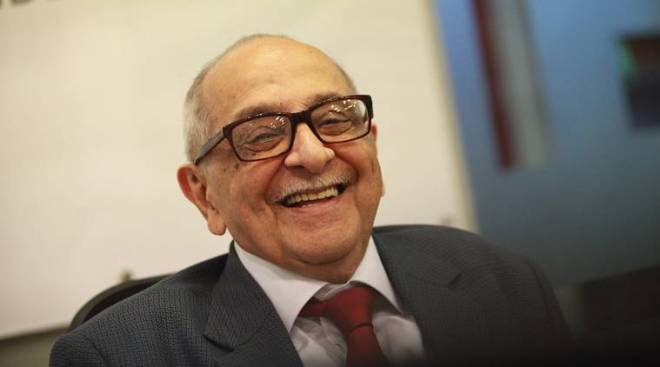 நியமனங்கள்
அமெரிக்காவின் மத்திய ஒழுங்குமுறை ஆணையத்தின் (FERC) தலைவராக அமெரிக்க வாழ் இந்தியரான "நீல் சட்டர்ஜி-யை" அமெரிக்க அதிபர் டொனால் டிரம்ப் நியமித்துள்ளார்.

மின்சாரம், இயற்கை எரிவாயு எரிபொருள் ஆகியவற்றை அனைத்து மாகாணங்களுக்கும் பரிமாற்றம் செய்யப்படுவதை ஒழுங்குபடுத்தும் தன்னிச்சையான அதிகாரம் கொண்ட அமைப்பாக FERC – (Federal Energy Regulatory Commission) செயல்படுகிறது.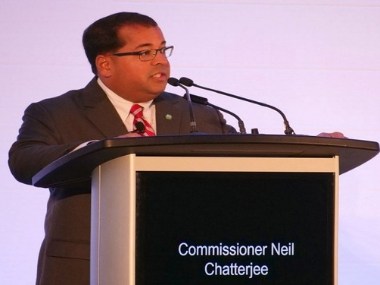 பொருளாதார நிகழ்வுகள்
காப்பீட்டு ஒழுங்குமுறை மற்றும் மேம்பாட்டு ஆணையமானது (IRDAI – Insurance Regulatory and Development Authority of India) பொது மற்றும் சுகாதார காப்பீட்டு கோரிக்கைகளை தவணைகளாக செலுத்துவதற்கான சாத்தியக் கூறுகளை ஆராய்வதற்காக, IRDAI-ன் நிர்வாக இயக்குனர் "சுரேஷ் மாத்தூர்" தலைமையில் ஒரு குழுவை அமைத்துள்ளது.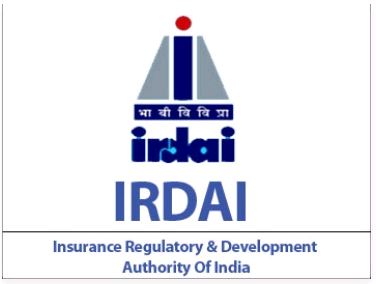 ENGLISH CURRENT AFFAIRS
NATIONAL NEWS
Prime Minister Narendra Modi inaugurated a farmers' conclave 'Krishi Kumbh 2018' in Lucknow, Uttar Pradesh via video conferencing. The three-day 'Krishi Kumbh' is being organized to promote modern technique and diversification in agriculture that could help in doubling farmer's income.

The Kumbh witnessed two of the world's top economies, Israel and Japan, as official partners while Haryana and Jharkhand as partner states.
The President of India, Ram Nath Kovind, inaugurated the International Arya Mahasammelan – 2018 in Delhi. Mahasammelan discussed on the issues such as prevention of superstition, modernization, women empowerment, tribal welfare, and management of natural calamities.
The 10th Nuclear Energy Conclave was inaugurated by Union Minister of State (Independent Charge) for Development of North Eastern Region (DoNER), MoS PMO, Personnel, Public Grievances & Pensions, Atomic Energy and Space, Dr Jitendra Singh, in New Delhi.

Theme of the conclave was: "Nuclear Power: Towards A Clean And Base Load Energy". Dr Jitendra Singh announced that, "Hall of Nuclear Power", India's first permanent exhibition on nuclear power, has been built in New Delhi.
Minister of Human Resource Development Prakash Javadekar launched the web portal of the "Scheme for Promotion of Academic and Research Collaboration (SPARC)" in New Delhi.

The web portal is available at: at sparc.iitkgp.ac.in. SPARC scheme aims to improve the research ecosystem of India's higher educational institutions by enabling academic and research collaborations between Indian Institutions and the best institutions in the world.
The government constituted a group of ministers (GoM) headed by Union Home Minister Rajnath Singh to prevent and deal with sexual harassment of women in workplaces. The other members of the GoM are road transport and highways minister Nitin Gadkari, defence minister Nirmala Sitharaman and women and child development minister Maneka Sanjay Gandhi.

The group will examine and recommend further measures required to strengthen and make the existing provisions for the safety of women within three months.
The Union Minister of State (Independent Charge) for Atomic Energy and Space, Jitendra Singh inaugurates 10th Nuclear Energy Conclave in New Delhi on the theme: 'Nuclear Power- Towards a Clean & Base Load Energy'. Dr Singh stated that the Cabinet has given its approval for construction of 10 units of India's indigenous Pressurized Heavy Water Reactors (PHWR).
INTERNATIONAL NEWS
The 2nd International Conference on Primary Health Care (PHC) towards UHC & SDGs, is held in Astana, Kazakhstan. The conference aims to renew the commitment to primary health care to achieve universal health coverage and the Sustainable Development Goals. The conference is cohosted by the Government of Kazakhstan, World Health Organization (WHO) and UNICEF (United Nations Children's Fund).

J P Nadda, Union Minister for Health and Family Welfare addressed the Second Plenary Session of the conference, on the theme "The Future of Primary Health Care".
India and Indonesia decided to boost maritime cooperation by being part of the maritime patrol in the Malacca Straits. This was decided on the wide-ranging talks held between Defence Minister Nirmala Sitharaman and her Indonesian counterpart Gen (Retd) Ryamizard Rycudu on the Indian minister's 2-day visit to Indonesia.

Earlier in May 2018, Prime Minister Narendra Modi visited Indonesia and signed a MOU on defence cooperation and elevated the ties to Comprehensive Strategic Partnership.
North Atlantic Treaty Organization's (NATO) biggest military manoeuvres since the Cold War began in Norway. Russia, which shares a border with Norway, was briefed by NATO on the Trident Juncture 2018 drill and invited to monitor it, but Moscow is still angered by the exercise.

The wargames bring together around 50,000 personnel from all 29 NATO allies, plus partners Finland and Sweden.
ECONOMY
International Air Transport Association (IATA) stated that, India will become the world's 3rd largest aviation market around 2024 surpassing the United Kingdom. India is at present, the world's 7th largest aviation market. By 2037, out of 572 million new passengers in the world, India will account for 414 million passengers.
According to a report titled 'India Solar Market Leaderboard 1H 2018' by Mercom Communications India, India stands as the second largest solar market in the world, during the first half of calendar year 2018. India installed 4.9 GW of solar power and was the fifth-largest solar market in the world for total installations.

It follows China which topped during the January-June period.
AWARDS
The European Union announced the selection of Department of European Studies (DES) of Manipal Academy of Higher Education (MAHE) for the prestigious Jean Monnet Centre of Excellence (CoE) Award. It became the only Centre of Excellence in European Studies in the country.
Indian National Science Academy (INSA) selected Tezpur University professor Ashis Mukherjee for the prestigious "Indian National Science Academy (INSA) Teachers Award (2018)" . He was selected for his consistent and high-level of teaching, and inspiration and mentoring students to take up careers in Science and Technology.
APPOINTMENT
Justice Govind Mathur was appointed as the acting chief justice of the Allahabad High Court. Justice Govind Mathur replaces Chief Justice D B Bhosale, who retired recently.
SCIENCE & TECHNOLOGY
NASA (National Aeronautics and Space Administration) has used the names of modern mythical characters "Hulk" and "Godzilla", to name its new set of 21 gamma-ray constellations to celebrate its Fermi Gamma-ray Space Telescope's 10th year of operations.

Since 2008, Fermi's Large Area Telescope (LAT) has been scanning the sky every day. It maps and measures sources of gamma rays, the highest-energy light in the universe.
SPORTS
In Wrestling World Championships, Pooja Dhanda won a bronze medal in the women's freestyle 57kg weight class in Budapest, Hungary last night. Dhanda defeated Grace Bullen of Norway 10-7. This was India's second medal at the 2018 Championships.

Before Pooja, only three Indian women grapplers (Alka Tomar, Geeta Phogat and Babita Phogat) had won a bronze medal each at the Worlds Championships.