We Shine Daily News
அக்டோபர் 17
தமிழ்
Download Tamil PDF –

Click Here


Download English PDF – 

Click

Here
தமிழக நிகழ்வுகள்
பாசன நீர் வசதி இல்லாத இடங்களில் பாசன நீர் ஆதாரங்களை உருவாக்கி, விவசாயிகள் நுண் நீர் பாசன முறையில் (Micro Irrigation) சாகுபடி மேற்கொள்வதற்கு 2018 – 2019 ஆம் ஆண்டில் பிரதம மந்திரியின் விவசாய நீர் பாசனத் திட்டத்தில் "ஒரு துளி நீரில் அதிக பயிர்" என்னும் மத்திய – மாநில அரசு திட்டத்தின் கீழ் தமிழக அரசுக்கு முதற்கட்டமாக ரூ.45 கோடியே 71 லட்சம் நிதியினை மத்திய அரசு ஒதுக்கீடு செய்துள்ளது.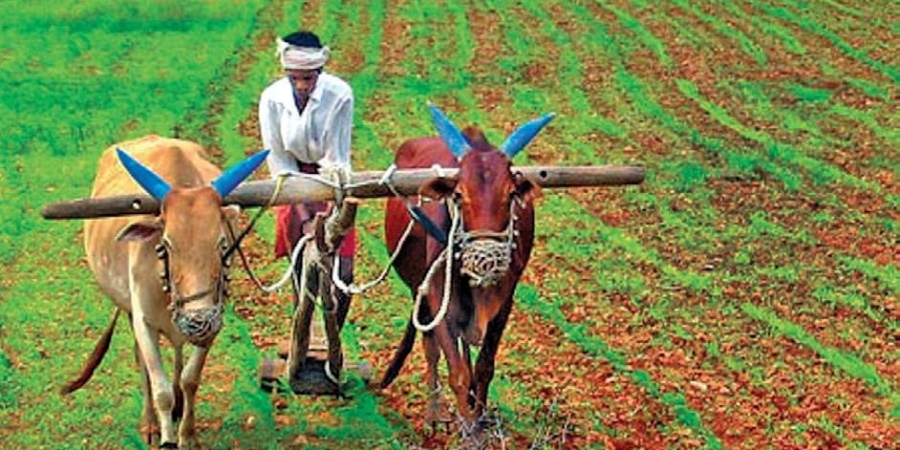 இந்திய நிகழ்வுகள்
பாரத் பெட்ரோலியம் கார்ப்பரேஷன் லிட் (BPCL – Bharat Petroleum Cooperation Ltd) ஆனது தனது இரண்டாம் தலைமுறை (2G) எத்தனால் உயிரி சுத்திகரிப்பு ஆலையை ஒடிஷாவின் பார்கர் மாவட்டத்தின் புவுல்சின்ஹா கிராமத்தில் 2020ல் செயல்நிலைப்படுத்த முடிவு செய்துள்ளது




நாட்டில் இதுவே நெல் வைக்கோலிலிருந்து எத்தனாலை தயாரிக்கும் முதல் உயிரி எரிபொருள் ஆலையாகும்

குறிப்பு:

தேசிய உயிரி எரிபொருள் கொள்கை (National Bio-fuel Policy) – 2018-ன் படி இந்தியாவானது 2030க்குள் 20 சதவீதம் எத்தினாலை பெட்ரோலுடன் கலப்பதை நோக்கமாக கொண்டுள்ளது.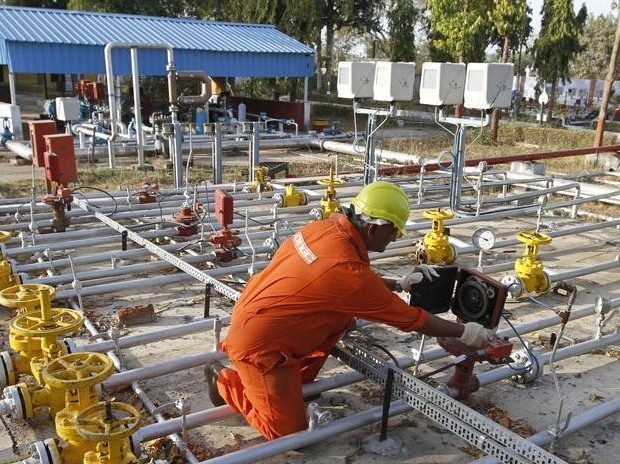 2018 ஆம் ஆண்டின் சர்வதேச திரைப்பட திருவிழா ஆனது நவம்பர் 20 முதல் நவம்பர் 28 வரை நடைபெறவிருக்கிறது. இந்த ஆண்டு ஜார்க்கண்ட் பங்குதாரர் (Partner) மாநிலமாக செயல்படுகிறது.

இத்திருவிழாவில், ஜார்கண்ட் மாநில கலாச்சாரத்தை வெளிப்படுத்த அனுமதிக்கப்பட்டுள்ளது.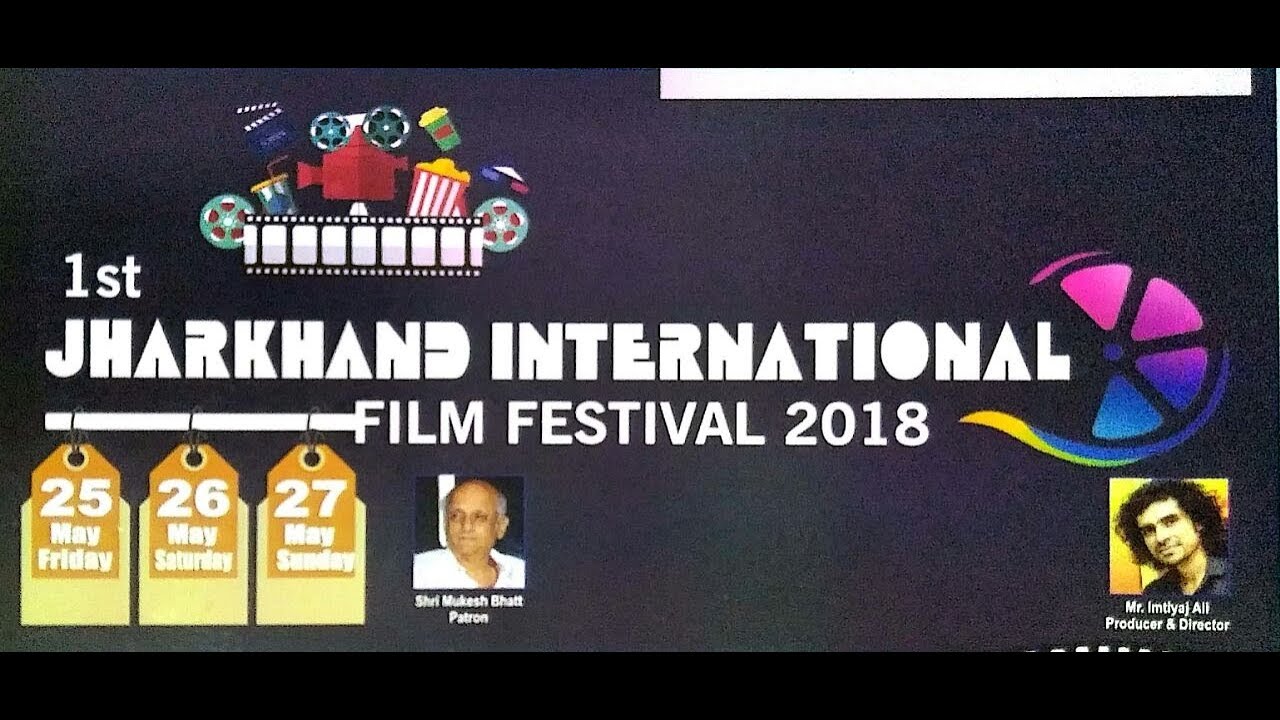 ஹரியானாவின் குருகிராமில் சர்வதேச மொத்த சந்தை தொழிற்சங்கத்தின் (WUWM– World Union of Wholesale Markets) 32-வது சர்வதேச கருத்தரங்கு தொடங்கப்பட்டது

சர்வதேச மொத்த சந்தை தொழிற்சங்க (WUWM) கருத்தரங்கு முதன்முறையாக இந்தியாவில் நடைபெற்றது




இக்கருத்தரங்கின் கருத்துரு (Theme) : "டிஜிட்டல் சகாப்தத்தில் மொத்த சந்தைகள்: சவால்கள் மற்றும் வாய்ப்புகள்".(The Wholesale Markets in the Digital Era: Challengers and Opportunities)

உலக நிகழ்வுகள்
போர்ச்சுக்கல்லின் வடக்கு மற்றும் மத்தியப் பிரதேசம் பகுதிகளை 'லெஸ்லி புயல்' கடுமையாக தாக்கியது. சுமார் 3 லட்சம் பேர் மின்சாரம் இல்லாமல் தவித்து வருவதாக தகவல்கள் வெளியாகியுள்ளது.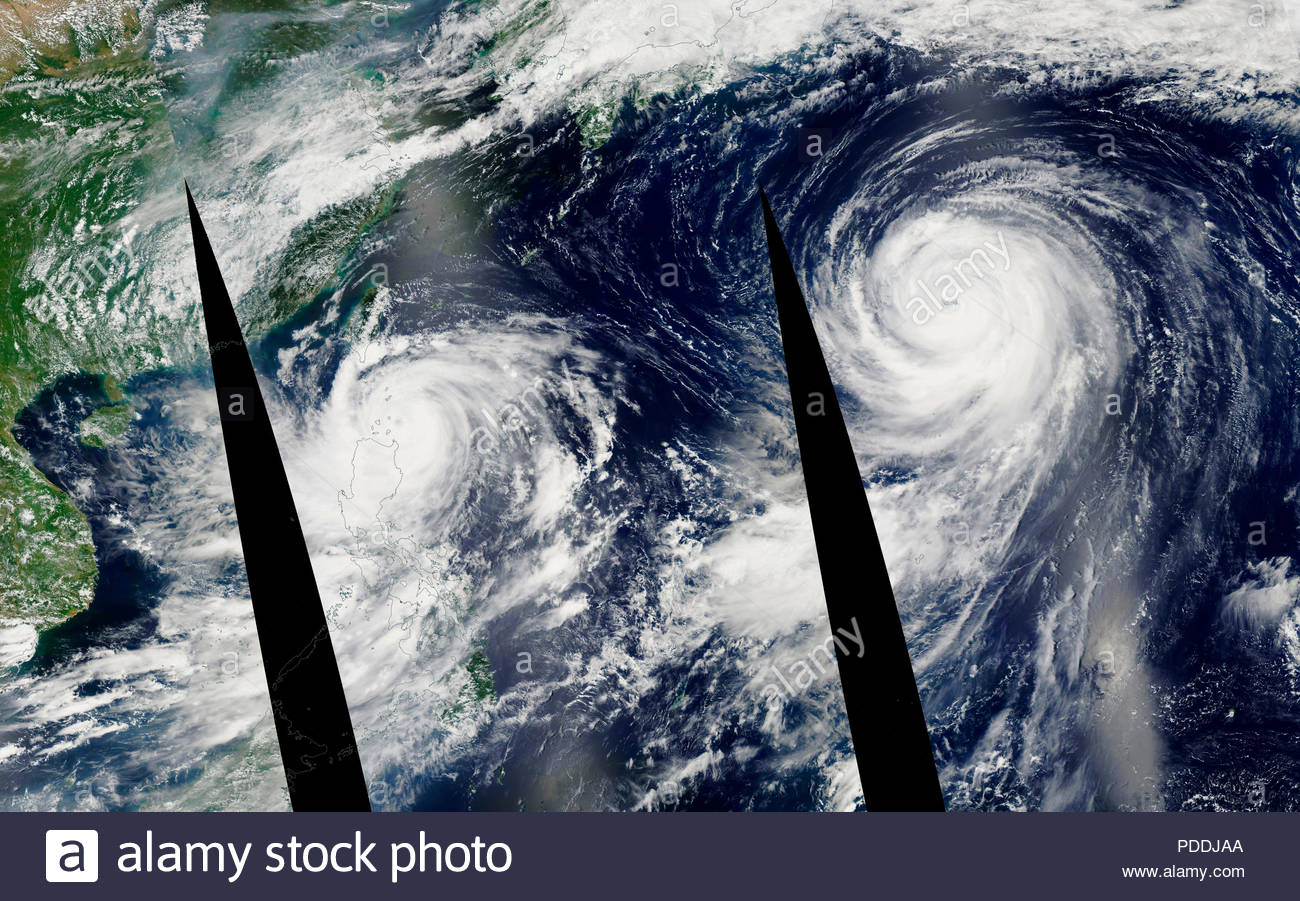 வங்கதேசத்தின் 47 ஆண்டுகால வரலாற்றின் முதன் முறையாக மேஜர் ஜெனரலாக டாக்டர் "சுஸானி கிடி (Susani Giti)" என்ற பெண் அதிகாரியை வங்கதேசம் நியமித்துள்ளது

இவரே வங்கதேச இராணுவத்தின் முதல் பெண் மேஜர் ஜெனரல் ஆவார். இவர் 1986ல் வங்கதேச இராணுவப் படையில் மருத்துவப் பிரிவின் தலைவியாக சேர்ந்தார் என்பது குறிப்பிடத்தக்கது.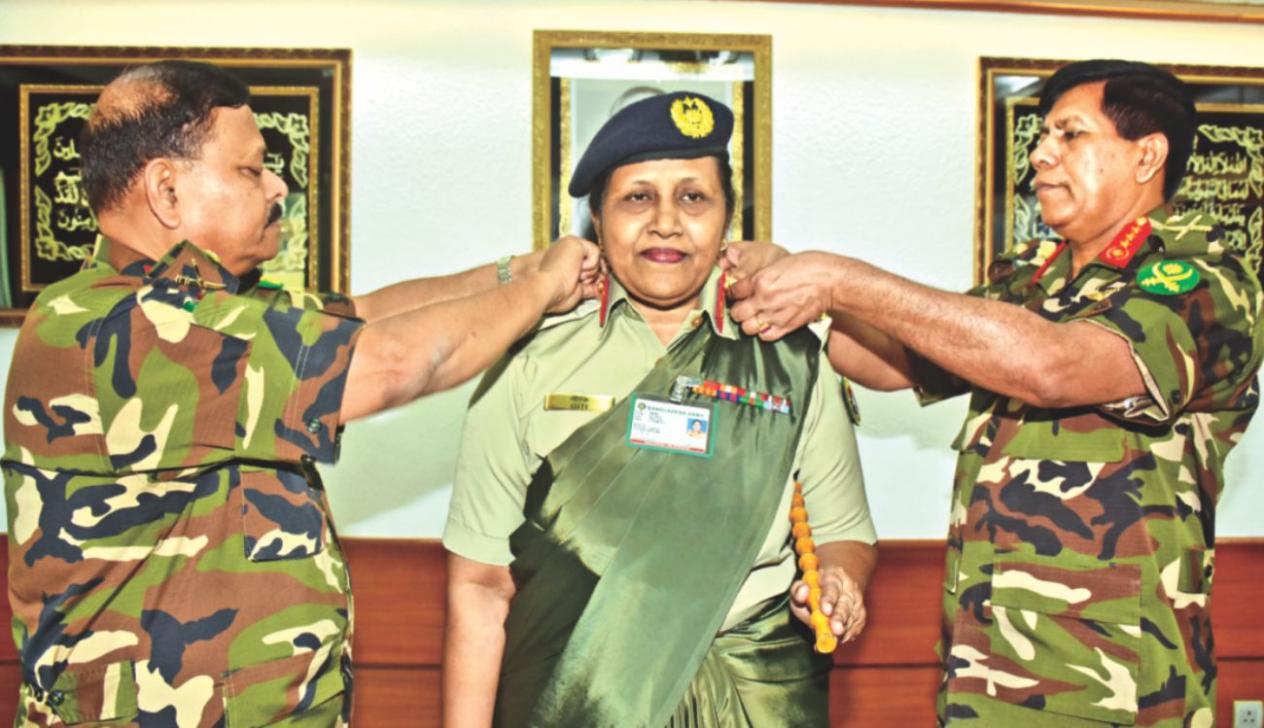 விருதுகள்
புகழ்பெற்ற தாள இசைக் கலைஞரான விக்கு விநாயக மூர்த்திக்கு தி மியூசிக் அகாடமியால் சிறப்பு வாழ்நாள் சாதனையாளர் (Special Lifetime Achievement) விருது வழங்கப்பட்டுள்ளது. தி மியூசிக் அகாடமியிலிருந்து சிறப்பு வாழ்நாள் சாதனையாளர் விருது பெறும் 3-வது இசைக்கலைஞர் திரு.விநாயகராம் ஆவார். இதற்கு முன் இவ்விருது பெற்றவர்கள்: கமலா லட்சுமிநாராயணன் (2002), லால்குடி ஜெயராமன் (2008).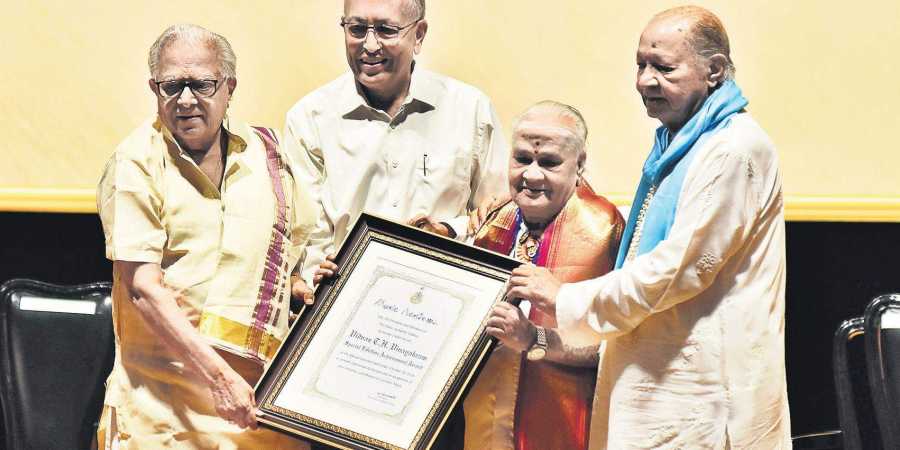 முக்கிய தினங்கள்
உலக உணவு நாள் (World Food Day) – அக்டோபர் 16

உலக உணவு நாள், ஆண்டுதோறும் அக்டோபர் 20 ஆம் நாளன்று உலக நாடுகளில் கொண்டாடப்படுகிறது. 1945 ஆம் ஆண்டு அக்டோபர் 16-ம் நாளில் ஐக்கிய நாடுகள் நிறுவனத்தின் ஐக்கிய நாடுகளின் உணவு மற்றும் வேளாண்மை அமைப்பு (FAO) ஆரம்பிக்கப்பட்டதை நினைவு கூறுவதற்காக ஐ.நா இந்நாளை சிறப்பு நாளாக அறிவித்தது

உலகில் பசியால் வாடுவோர்களின் எண்ணிக்கையை குறைத்து அவர்களுக்கு உணவு மற்றும் ஊட்டச்சத்து கிடைக்கச் செய்வதே இந்நாளின் நோக்கம்.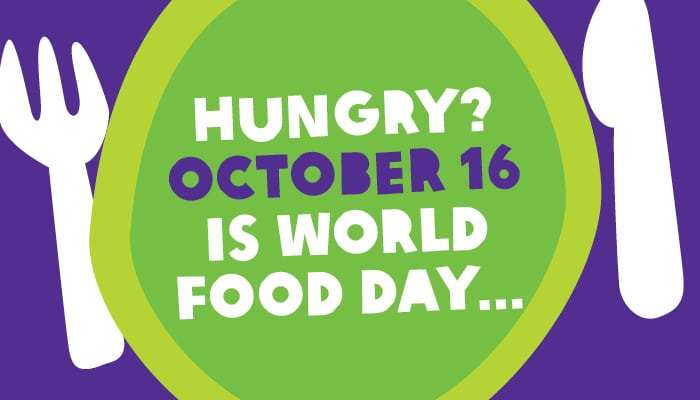 சர்வதேச கிராமப்புற பெண்கள் தினம் (International Day of Rural women) – அக்டோபர் 15

கிராமப்புற பெண்கள் கிராம வளர்ச்சிக்கும், உணவுப் பாதுகாப்பிற்கும் வறுமையை ஒழிப்பதற்காகவும் மற்றும் நோய்வாய்ப்பட்ட முதியவர்கள் மற்றும் குழந்தைகளையும் பாதுகாப்பதற்காக பாடுபடுவதை உலகறியச் செய்வதற்காக ஆண்டுதோறும் அக்டோபர் 15ஆம் தேதி சர்வதேச கிராமப்புற பெண்கள் தினம் கொண்டாடப்படுகிறது

இத்தினமானது அக்டோபர் 15, 2008 முதல் ஐ.நா சபையால் கொண்டாடப்படுகிறது

இந்த ஆண்டிற்கான கருத்துரு (Theme): "Sustainable Infrastructure, Services and Social Protection for gender equality and the Empowerment of Rural woman and Girls"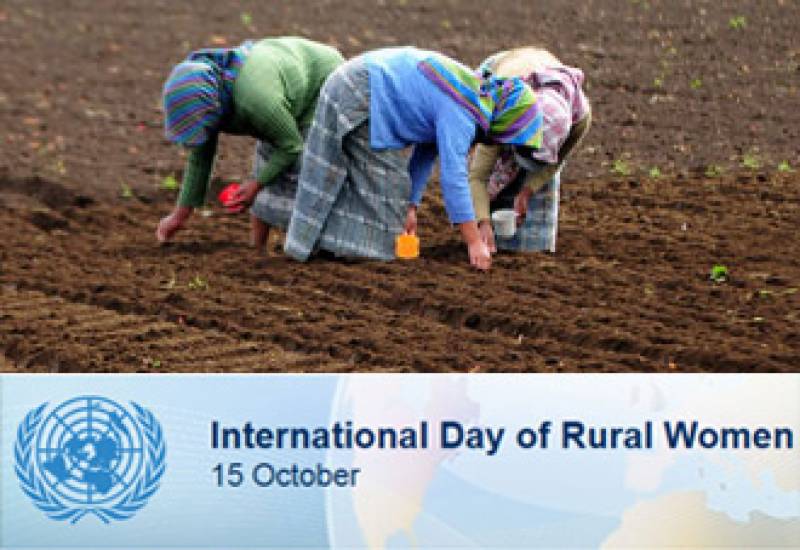 ENGLISH CURRENT AFFAIRS
NATIONAL NEWS
The West Bengal government has ensured food security to more than 85 million people of the state under the'Khadya Sathi' scheme. Special assistance is also being given to the people of Jangalmahal and Hill areas besides Aila-affected areas and farmers of Singur, tea garden workers as well as the Toto tribe.

It has implemented on behalf of World Food Day.
The Defence Minister Nirmala Sitharaman has dedicated a DRDO website -'The Kalam Vision – Dare to Dream' – to former president and 'Missile Man' Dr APJ Abdul Kalam. The website was launched on the 87th birth anniversary of the former president and it focuses on subjects such as artificial intelligence, robotics, autonomous systems and cyber security. Kalam's birthday is on 15 October.
A Korean War memorial will be built in New Delhi to commemorate India's role in the war that ended in an armistice in 1953. "India and South Korea have agreed to build a war memorial. The idea was proposed by the Korean War Veterans Association in India. The Delhi government had identified the land for the memorial in central Delhi.
On the occasion of World Food Day, Agriculture and Farmers Welfare Minister Radha Mohan Singh inaugurated a two-day Agri-startup and Entrepreneurship event, in New Delhi. The theme of the event was Unleashing potentials in agriculture for young agri-preneurs. More than 100 agri-preneurs participated in the event.

These models would help in increasing agricultural production and farmer's income in spite of adversity of climate change.
Minister for Agriculture and Farmer Welfare Radha Mohan Singh announced that 30% government's policies have been formulated to enhance women participation in the agriculture sector. Speaking at the Mahila Kisan Diwas programme in New Delhi, he said that the involvement of women in the sector has risen to 18% according to a NSSO ( National Sample Survey Office) report.

The theme of the event was: 'Securing Rights of Women Farmers: Developing a Roadmap for Action'.
To promote maritime security in the Indian Ocean Region (IOR), Chief of Naval Staff, Admiral Sunil Lanba inaugurated The Goa Maritime Symposium – 2018, the second edition of the Goa Maritime Symposium (GSM) at INS Mandovi at Goa.

The theme of the seminar was "Building Stronger Maritime Partnerships in IOR".
'Bharosa', a 24 hour state-of-the-art centre to support women and children afflicted by violence was inaugurated by Hyberabad Police Commissioner V C Sajjanar. The centre would help these women along with dealing in POCSO cases.

It would ensure speedy justice to women in distress and has facilities to record statements of children in POCSO cases.
Union Minister of Environment, Forest and Climate Change, Dr. Harsh Vardhan launched the air quality early warning system for It has been designed with the help of American and Finnish models to predict extreme air pollution levels.
The sixth meeting of the UAE – India High Level Joint Task Force on Investments ('the Joint Task Force') was held in Mumbai to review the progress being made in addressing the agreed actions of the previous meeting held in Abu Dhabi in January 2018 and to elaborate a number of new key issues of mutual importance.

The two sides noted the positive outcomes achieved by the Joint Task Force to date and agreed upon the need to further explore ways to facilitate investment in key Indian and UAE sectors with the potential for economic growth.
INTERNATIONAL NEWS
India and Tanzania signed two MoUs in presence of External Affairs Minister Sushma Swaraj and Tanzanian Foreign Minister Dr. Augustine Mahiga. The MoUs are between Foreign Service Institute of India and Centre for Foreign Relation, Tanzania and National Research Development Corporation and Tanzania Industrial Research and Development Corporation.

The agreements were signed following India-Tanzania 9th Session of Joint Commission on Economic, Technical and Scientific Cooperation in New Delhi. 
ECONOMY
ICICI Prudential Asset Management Company Managing Director and Chief Executive Nimesh Shah has been elected as the chairperson of industry body AMFI. Kailash Kulkarni, CEO of L&T Mutual Fund, continues to be the vice chairperson of the Association of Mutual Funds in India (AMFI).
SCIENCE & TECHNOLOGY
National Aeronautics and Space Administration (NASA) has announced that its Chandra X-ray Observatory went into safe mode on 10th October 2018, possibly due to a gyroscope problem. NASA's Hubble Space Telescope also went offline on 5th October 2018 due to a gyroscope failure. Flight controllers are trying to bring back both to operation.

Both the orbiting observatories are old and are in well-extended missions. Hubble is 28 and Chandra is 19 years old
China successfully launched twin BeiDou-3 navigation satellites into space from a Long March-3B carrier rocket from Xichang Satellite Launch Centre in Sichuan province of China. The satellites were launched to strengthen China's satellite navigation network which aims to surpass the US' Global Positioning System (GPS).
SPORTS
The Indian blind cricket team has won the triangular series after beating Sri Lanka by 10 wickets in the final in Goa. India skipper Ajay Reddy was adjudged Man of the Final for his bowling efforts against the Lankans in the final game of the series which also involved England.

Indian skipper Ajay Reddy was adjudged man of the match for his fabulous bowling efforts.
AWARDS
Northern Irish author Anna Burns has won the 2018 Man Booker Prize for her novel 'Milkman', which is her third full-length novel. The book is about an 18-year-old girl, known as "middle sister", who is sexually harassed by an older paramilitary figure, called the "milkman". Anna Burns has become the first Northern Irish author to win the Man Booker prize.
'Beeg Ani Beegath', a collection of short stories in Konkani by the well-known writer, journalist, and critic H M Pernal bagged the prestigious 'Vimala V Pai Vishwa' Konkani best book award for the year 2018. H M Pernal is the pen name of Henry M Mendonca, a native of Pernal in Udupi district, who currently lives in Mangaluru.

Konkani poet Sharathchandra Shenoy from Kochi won the Vishwa Konkani best poetry award for his book 'Idam Na Mama,' while Vishwanath M Shet from Uttara Kannada bagged the Vishwa Konkani lifetime achievement Each award carries a purse of Rs one lakh each, a certificate, memento and shawl.
IMPORTANT DAYS
International Day for the Eradication of Poverty – 17 October

17th October 2018, International Day for the Eradication of Poverty was observed all over the world. This day acknowledges the efforts and struggles of people living in poverty and provides an opportunity to listen to their issues.

oIn 1992, United Nations General Assembly declared 17 October as the International Day for the Eradication of Poverty.

Theme for International Day for the Eradication of Poverty 2018 is "Coming together with those furthest behind to build an inclusive world of universal respect for human rights and dignity".
BOOKS
Vice President M Venkaiah Naidu released a biography of late Anumolu Ramakrishna, a pioneer in the application of innovative systems and construction techniques in the Indian constuction sector.

The biography titled 'Building a Legacy' is authored by city-based Chartered Accountant V Pattabhi Ram.