We Shine Daily News
அக்டோபர் 07
தமிழ்
Download Tamil PDF –

Click Here


Download English PDF –

Click Here
இந்திய நிகழ்வுகள்
அணுகுண்டு உள்ளிட்ட 1000 கிலோ ஆயுதங்களை சுமந்து சென்று, சுமார் 350 கி.மீ. தூரமுள்ள எதிரிகளின் இலக்கை தாக்கி அழிக்கும் வல்லமை கொண்ட "பிரித்வி – 2" ஏவுகணை ஒரிசா மாநிலத்தின் பாலசோர் அருகில் உள்ள சந்திப்பூரில் வெற்றிகரமாக சோதனை செய்யப்பட்டுள்ளது. மொபைல் சாலஞ்சர் கருவியில் இருந்து செலுத்தப்பட்டதும் திட்டமிட்டபடி பறந்து சென்று இலக்கை அழித்ததும் இதன் சிறப்பம்சமாகும்.

இந்த ஏவுகணை 2003ம் ஆண்டு இந்திய பாதுகாப்புப் படையில் சேர்க்கப்பட்டது குறிப்பிடத்தக்கது.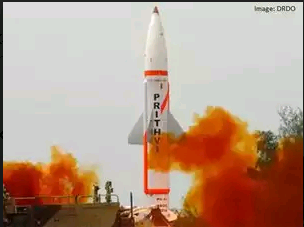 2018ம் ஆண்டிற்கான மின்னணு முறையிலான வழங்கீட்டை ஏற்றுக் கொள்ளும் அரசு தரவரிசைப் பட்டியலில் (GEAR – Government e-payment Adoption Ranking) 78 நாடுகளில் இந்தியா 28வது இடத்தைப் பிடித்துள்ளது.

2011ம் ஆண்டில் 36வது இடத்தில் இருந்த இந்தியாவானது 8 இடங்கள் முன்னேறியுள்ளது. இது டிஜிட்டல் மாற்றம் நோக்கிய நாட்டின் முன்னேற்றத்திற்கு வலுவூட்டுகிறது.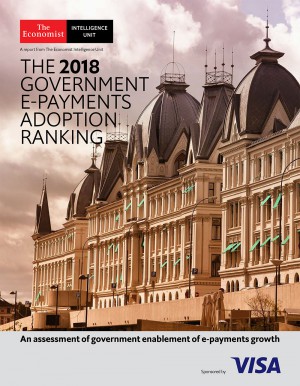 உலக நிகழ்வுகள்
மெக்சிகோவில் நடைபெறவிருக்கும் 46வது சர்வதேச செர்வன்டினோ திருவிழாவில் முதல் முறையாக இந்தியாவானது மரியாதை விருந்தினராக பங்கேற்றுள்ளது.

இத்திருவிழாவானது 1953 முதல் கொண்டாடப்பட்டு வருகிறது. இந்தியா 1979 முதல் இத்திருவிழாவில் கலந்து கொண்டு வருவது குறிப்பிடத்தக்கது.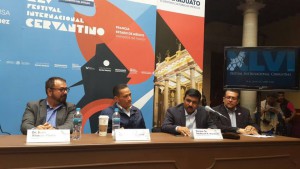 சிரியா நாட்டில் பணியாற்றும் தனது இராணுவ அதிகாரிகளின் பாதுகாப்பை மேம்படுத்துவதற்காக சிரியாவிற்கு நிலத்திலிருந்து வான்வெளியை தாக்கும் ஏவுகணை அமைப்பான S-300-ஐ ரஷ்யா அளித்துள்ளது.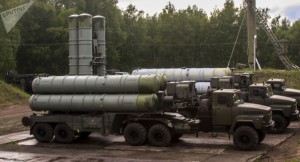 அறிவியல் மற்றும் தொழில்நுட்பம்
ஆட்டோ மற்றும் வாடகை வாகனத்தில் பயணம் செய்யும் பயணிகளின் பாதுகாப்பை உறுதி செய்வதற்காக மைசூர் நகர காவல் துறையானது "மை சூரக்ஷா" (My Suraksha) மொபைல் செயலியைத் தொடங்கியுள்ளது.

இச்செயலியானது எஸ்ஓஎஸ் (SOS) என்ற அசாதாரண சூழ்நிலையில் அழுத்தக்கூடிய பொத்தானைக் கொண்டுள்ளது.

இந்தப் பொத்தானை அழுத்தினால் வாகனத்தில் பொருத்தப்பட்டுள்ள புவி இடங்காட்டி அமைப்பு மற்றும் QR குறிமுறையின் மூலம் அருகில் உள்ள காவல் நிலையத்திற்கு தகவலை அனுப்பும்.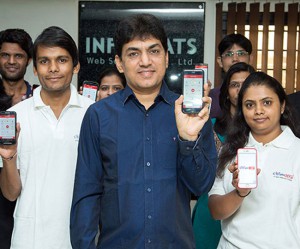 நியமனங்கள்
ஜெனீவாவின் ஆயுதக் குறைப்பிற்கான ஐக்கிய நாடுகளின் மாநாட்டிற்கான இந்தியாவின் நிரந்தரப் பிரதிநிதியாகவும் தூதராகவும் 'பங்கஜ் ஷர்மா' நியமிக்கப்பட்டுள்ளார்.

இவர் அமந்தீப் கில்-க்குப் பதிலாக நியமிக்கப்பட்டுள்ளார்.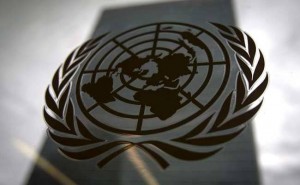 முக்கிய தினங்கள்
உலக ஆசிரியர் தினம் – அக்டோபர் 05

உலக கல்வியாளர்களை பாராட்டி அவர்களை மதிப்பிட மற்றும் மேம்படுத்திட யுனெஸ்கோவினால் தொடங்கப்பட்ட வருடாந்திர அனுசரிப்பு தினமே உலக ஆசிரியர் தினம். இத்தினமானது ஆண்டு தோறும் அக்டோபர் 05 அன்று அனுசரிக்கப்படுகிறது.

இத்தினமானது 1994 முதல் கடைபிடிக்கப்பட்டு வருகிறது. 2018ம் ஆண்டு உலக ஆசிரியர் தினத்திற்கான கருத்துரு (Theme) – "The Right to Education Means the right to a qualified teacher".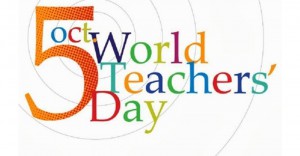 பொருளாதார நிகழ்வுகள்
இந்திய ரிசர்வ் வங்கியினால் இரண்டு மாதத்திற்கு ஒருமுறை நடத்தப்படும், இந்த ஆண்டுக்கான 4வது பணக்கொள்கை சம்பந்தமான கூட்டம், ரிசர்வ் வங்கியின் கவர்னர் உர்ஜித் பட்டேல் தலைமையில் நடைபெற்றுள்ளது.

இந்தக் கூட்டத்தின் முடிவில் ரெப்போ விகிதம், மற்றும் ரிவர்ஸ் ரெப்போ வட்டி விகிதத்தில் எந்த மாற்றமும் செய்யப்படவில்லை என ரிசர்வ் வங்கி தெரிவித்துள்ளது.

குறிப்பு:

தற்போதைய, ரெப்போ விகிதம் – 6.5%

ரிவர்ஸ் ரெப்போ விகிதம் – 6.25%

வங்கி விகிதம் – 6.75%

Cash reserve Ratio – 4%

SLR (Statutory Liquid Rate) – 19.5%
இந்திய சிறுதொழில் மேம்பாட்டு வங்கியானது (SIDBI – Small Industries Development Bank of India) தேசிய அளவிலான தொழில் முனைவோர் பிரச்சாரமான 'உதயம் அபிலாஷா'-வை தொடங்கியுள்ளது. (National level entrepreneurshim awareness campaign – Udyam Abhilasha)

இது 28 மாநிலங்களிலிருந்து நிதி ஆயோக்கால் அடையாளம் காணப்பட்ட 115 இலட்சிய மாவட்டங்களில் தொடங்கப்பட்டுள்ளது.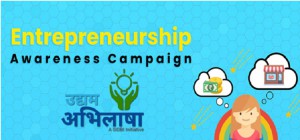 English Current Affairs
NATIONAL NEWS
Global Communication Association (GCA), a not-for-profit body of media and communication professionals, is organizing its 14th international conference of communication experts and specialists, in India, on 11-12 October 2018, in the historic 'Pink City' of Jaipur.

GCA Jaipur 2018 conference focusing on 'Digital Inbound: Internet Communications and Beyond', has aroused keen interest amongst many participants from around the globe coming from different academic and industry backgrounds.
In collaboration with the Haryana government, Indian IT industry's apex body Nasscom launched in Haryana its Centre of Excellence for Internet of Things (CoE – IoT).

The aim of Nasscom's Centre of Excellence is to act as a perfect collaboration for innovation and high-end technologies.
To promote innovative cooperation between students of India and Russia, a Memorandum of Understanding was exchanged between India's Atal Innovation Mission (AIM) and the Russian Federation's SIRIUS Educational Foundation in the presence of the PM Narendra Modi and the President of Russia Vladimir Putin, in New Delhi.

The MoU hopes to remove cultural and language barriers between students of Russia and India.
Odisha Chief Minister Naveen Patnaik launched the "Nirman Kusuma Yojana" to provide financial assistance to children of construction workers for pursuing technical education.

An ITI student will be entitled to get financial assistance of Rs 23,600, while a diploma student to get Rs 26,300 per annum. A total of 1878 students will get benefit from the programme.
2nd edition of India Skills 2018, India's biggest skill competition, was conducted in New Delhi. India Skills 2018 was organized by the Ministry of Skill Development and Entrepreneurship. It aimed to identify, promote and reward the best talents in different skills.

Persons with disabilities also participated. These winners will participate at the World level competition in Abilympics in China.
International Conference on Women's Health, Wellness and Empowerment was held in Kanpur, Uttar Pradesh. The conference was organised by the Federation of Obstetric and Gynaecological Societies of India and the Kanpur Obstetric and Gynaecological Society.

Theme of the conference was: "Give her wings and let her soar." President Ram Nath Kovind addressed the conference.
India signed a deal worth $5.43-billion to buy five Russian S-400 Triumf missile shield systems at the 19th India-Russia annual bilateral summit at the Hyderabad House. Apart from the S-400 missile deal, India and Russia also signed an agreement on space cooperation and an Indian monitoring station will be built near the Russian city of Novosibirsk in Siberia.

The S-400 Triumf missiles are extremely efficient to track and hunt down combat aircraft, even stealth planes, at unprecedented ranges.
INTERNATIONAL NEWS
Nearly 21 countries in the Indian Ocean Rim Association, IORA, adopted the Delhi Declaration on Renewable Energy in the Indian Ocean Region. It was held at the 2nd IORA Renewable Energy Ministerial Meeting, he 2nd Global Re-Invest India-ISA Partnership Renewable Energy Investor's Meet & Expo in Greater Noida.

The declaration also calls for promotion of technology development and transfer, strengthening of public private partnerships in renewable energy and collaboration among IORA member states and the member nations of the International Solar Alliance (ISA). IORA member countries also resolved to collaborate with the International Renewable Energy Agency (IRENA).
ECONOMY
The Monetary Policy Committee of Reserve Bank of India (RBI) kept the repo rate unchanged at 5 percent. The MPC changed the stance from 'neutral' to 'calibrated tightening'. Consequently, the reverse repo rate under the LAF remains at 6.25%, and the marginal standing facility (MSF) rate and the Bank Rate at 6.75%.

Reserve Bank also retained GDP growth estimate at 4 per cent for the current financial year, adding that it is likely to go up to 7.6 per cent in FY20.
The Reserve Bank of India (RBI) proposed new norms for foreign portfolio investors (FPIs) to attract long-term and stable FPI investments into debt markets while allowing them operational flexibility. The central bank, in consultation with the government and the Securities and Exchange Board of India (SEBI), has proposed a special route called Voluntary Retention Route (VRR) to encourage FPIs willing to make long-term investments in debt.

A foreign portfolio investor will be required to invest a minimum of 67% of the committed portfolio size (CPS) within the one-month period.
APPOINTMENTS
Indian advertising veteran and RK Swamy Hansa Group chairman Srinivasan Swamy took over as new chairman and world president of the International Advertising Association (IAA). He takes over the reins from legendary advertising professional Felix Tataru from Romania.
The government has redesignated RN Ravi as deputy national security advisor (internal affairs) from his earlier assignment as the chief of the Joint Intelligence Committee (JIC).

Ravi will be third deputy to NSA Ajit Doval after former Research and Analysis Wing chief Rajinder Khanna and serving diplomat Pankaj Saran.
AWARDS
Prime Minister Shri Narendra Modi gave awards to top Ranked State, District and State with maximum citizen participation based on the National Swachh Survekshan Grameen 2018 commissioned by Ministry of Drinking Water and Sanitation.

Haryana was ranked as the best State while Satara District of Maharashtra was ranked as the best district as per the ranking undertaken by Swachh Survekshan Grameen 2018. Uttar Pradesh was rewarded for maximum citizens' participation.
Top 3 States– 1) Haryana, 2) Gujarat 3) Maharashtra
Top 3 Districts 1) Satara, Maharashtra 2) Rewari, Haryana 3) Pedapalli, Telangana
SPORTS
The 36th National Games will be held from March 30 to April 14, 2019 in Goa. This announcement was made by Sports Authority of Goa (SAG) Executive Director V M Prabhudesai in Panaji. The Opening and Closing ceremonies will be held at PJN Stadium, Fatorda.

Shooting and cycling events will be held in New Delhi since Goa does not have the facilities for these sports.