We Shine Daily News
நவம்பர் 29
தமிழ்
Download Tamil PDF –

Click Here
Download English PDF – 

Click Here
தமிழக நிகழ்வுகள்
பங்களிப்பு ஓய்வூதிய திட்டத்திற்குப் பதிலாக ஏற்கெனவே நடைமுறையில் இருந்த பழைய ஓய்வூதிய திட்டத்தையே தொடர்வதற்கான சாத்தியக் கூறுகள் குறித்து ஆராய அமைக்கப்பட்ட "டி.எஸ்.ஸ்ரீதர்" தலைமையிலான குழு தனது அறிக்கையை தமிழக முதல்வரிடம் சமர்பித்துள்ளது.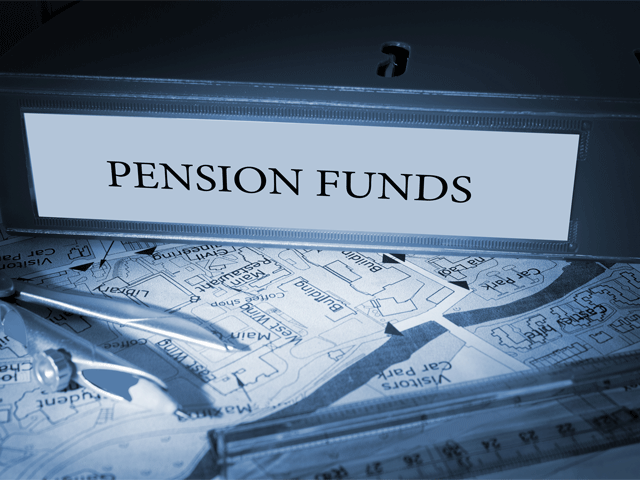 இந்திய நிகழ்வுகள்
ஆட்டிசம் குறைபாடுகளால் பாதிக்கப்பட்ட குழந்தைகள் மற்றும் பெரியவர்களுக்கு சிகிச்சை மற்றும் பயிற்சி அளிப்பதற்கான, இந்தியாவின் முதலாவது ஆட்டிசம் நகரியம் (world – class autism township) மேற்கு வங்க மாநிலத்தின் கொல்கத்தாவிற்கு அருகில் அமைய உள்ளது.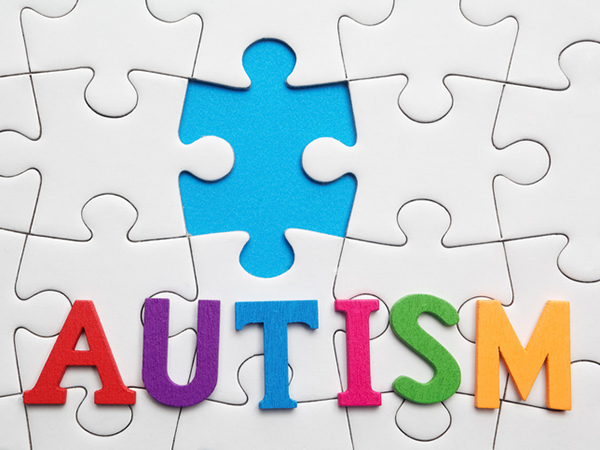 தேசிய சுகாதார நிறுவனத்தின் படி, ஆயுஷ்மான் பாரத் – பிரதம மந்திரி ஜன் ஆரோக்கிய திட்டம் ஆகிய இரண்டு திட்டங்களை, சிறந்த செயலாக்கம் புரிந்த மாநிலகளின் பட்டியலில் குஜராத் மாநிலம் முதலிடத்தில் உள்ளது.

தமிழ்நாடு இரண்டாவது இடத்திலும் சத்தீஸ்கர் மூன்றாவது இடத்திலும் உள்ளது.

குறிப்பு:

குஜராத்தானது, 2012 ஆம் ஆண்டிலிருந்து இத்திட்டத்தையொத்த முக்கிய மந்திரி அம்ருதம் (MA Yojana) என்ற திட்டத்தை செயல்படுத்தியது அதன் வெற்றிக்கான காரணமாகும்.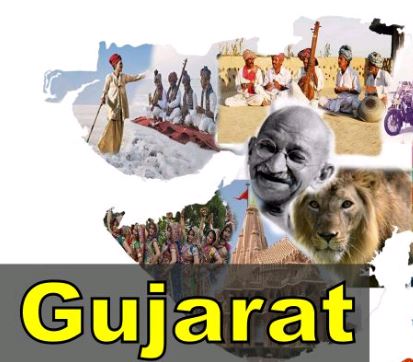 உலக நிகழ்வுகள்
அர்ஜென்டினா நாட்டின் தலைநகர் ப்யூனோஸ் அயர்ஸ் நகரில் 13 வது ஜி-20 (G-20) மாநாடு நவம்பர் 30 முதல் டிசம்பர் 1 வரை நடைபெறுகிறது. இந்த G-20 மாநாட்டில் இந்தியா சார்பில் பிரதமர் நரேந்திர மோடி பங்கேற்கிறார்.

ஜி-20 கூட்டமைப்பில் இங்கிலாந்து அமெரிக்கா, சீனா, இரஷ்யா, அர்ஜென்டினா, ஆஸ்திரேலியா, பிரான்ஸ், ஜெர்மனி, இந்தியா, ஜப்பான் உள்ளிட்ட உலகின் வளர்ந்த நாடுகள் பங்கேற்க உள்ளனர்.
விளையாட்டு நிகழ்வுகள்
14வது உலககோப்பை ஹாக்கி போட்டியானது ஒடிசா தலைநகர் புவனேஸ்வரத்தில் உள்ள கலிங்கா ஸ்டேடியத்தில் நவம்பர் 28 அன்று தொடங்கியுள்ளது. இப்போட்டியில் இந்தியா உட்பட 16 நாட்டு அணிகள் பங்கேற்கின்றன. இந்திய ஹாக்கி அணியானது மன்பிரீத் சிங் தலைமையில் பங்கேற்கிறது.

குறிப்பு:

கடந்த 2014ம் ஆண்டு நெதர்லாந்தில் நடைபெற்ற உலக கோப்பை ஹாக்கி போட்டியில் ஆஸ்திரேலிய அணி சாம்பியன் ஷிப் பெற்றது குறிப்பிடத்தக்கது.
இந்திய அணி 1975ல் ஹாக்கி உலக கோப்பையை வென்றது குறிப்பிடத்தக்கது.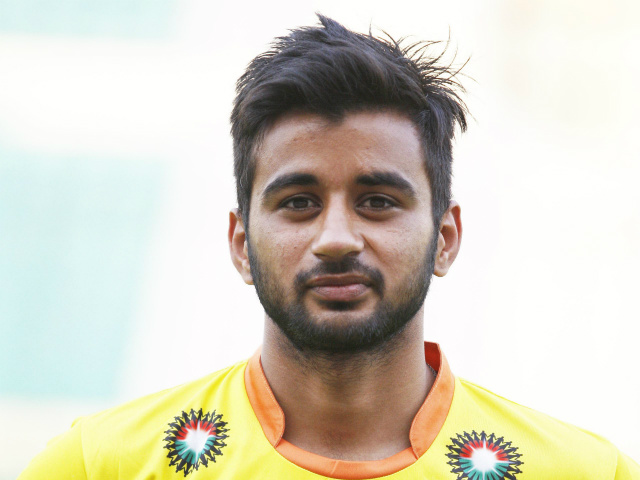 அறிவியல் மற்றும் தொழில்நுட்பம்
இஸ்ரோ தயாரித்த பூமியை கண்காணிக்கும் வகையில், விண்வெளியில் இருந்து மிக துல்லியமாக புகைப்படங்களை எடுக்கும் 'ஹைப்பர் ஸ்பெக்ட்ரல் இமேஜிங் கேமராக்கள்' கொண்ட "HysIS" (Hyperspectral Imaging satellite) என்னும் செயற்கைகோள் மற்றும் வணிக ரீதியிலான 30 செயற்கை கோளுடன், பி.எஸ்.எல்.வி. சி-43 (PSLV-C43) என்னும் ராக்கெட் ஆந்திர மாநிலம் ஸ்ரீஹரிகோட்டாவில் உள்ள சதீஷ்தவான் விண்வெளி ஆய்வு மையத்தில் இருந்து இன்று (நவம்பர் 29) வெற்றிகரமாக விண்ணில் செலுத்தப்பட்டது.

பி.எஸ்.எல்.வி சி-43 இந்தியாவின் 45-வது பி.எஸ்.எல்.வி. ராக்கெட் ஆகும்.
இந்தியாவின் "HysIS" செயற்கைகோள் பூமியில் இருந்து சுமார் 636 கி.மீ. உயரத்தில் புவி வட்ட பாதையில் நிலை நிறுத்தப்பட உள்ளன.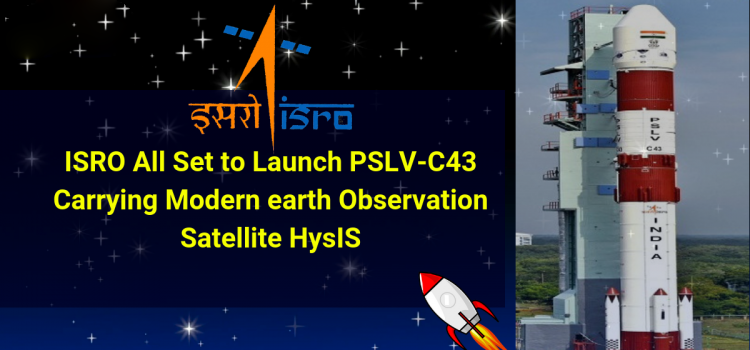 செவ்வாய் கிரகத்தின் உட்பகுதியில் ஆராய்ச்சி மேற்கொள்வதற்காக அமெரிக்க விண்வெளி ஆராய்ச்சி மையமான நாசாவானது, 2018ம் ஆண்டு மே 5ம் நாள் அனுப்பிய உலகின் முதல், ரோபோ விண்கலமான இன்சைட் விண்கலம் 50 கோடி கி.மீ. பயணத்திற்குப் பிறகு நவம்பர் 27 அன்று செவ்வாய் கோளில் வெற்றிகரமாக தரையிரங்கி தனது முதல் செவ்வாய் கோளின் புகைப்படத்தை அனுப்பியுள்ளது.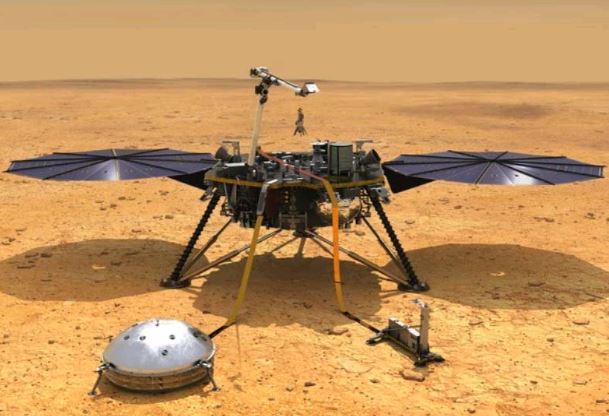 மு

க்கிய

தினங்கள்
இந்திய உடல் உறுப்பு தான தினம் (Indian Organ Donation Day) – நவம்பர் 27

மத்திய சுகாதாரம் – குடும்ப நலத்துறை அமைச்சகம், தேசிய உறுப்பு மற்றும் திசு மாற்று அமைப்பு (NOTTO : National Organ & Tissue Transplant Organisation) இணைந்து நடத்தும் ஒன்பதாவது இந்திய உடல் உறுப்பு தான தினம் நவம்பர் 27, 2018 அன்று டெல்லியில் நடைபெற்றது.
உலக உடல் உறுப்பு தான தினம் (World Organ Donation Day) ஆண்டுதோறும் ஆகஸ்ட் 13ம் தேதி கடைபிடிக்கப்படுகிறது.

குறிப்பு:

இந்தியாவில் உடல் உறுப்பு தானத்தில் தமிழகம் தொடர்ந்து நான்காவது முறையாக முதலிடத்தில் உள்ளது குறிப்பிடத்தக்கது.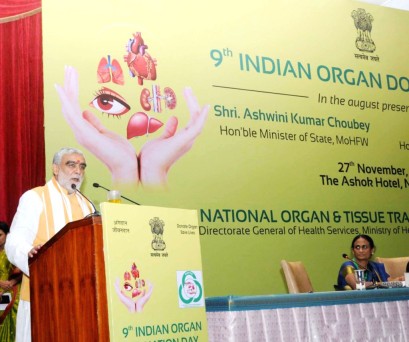 ENGLISH CURRENT AFFAIRS
NATIONAL NEWS
A centralized electronic platform for processing interest subvention on bank loans to beneficiaries under Deendayal Antyodaya Yojana – National Urban Livelihoods Mission (DAY-NULM) named "PAiSA – Portal for Affordable Credit and Interest Subvention Access", was launched by Ministry of Housing.

PAiSA is yet another effort by the government to connect directly with the beneficiaries, ensuring that there is greater transparency and efficiency in delivery of services.
'Mission Raksha Gyan Shakti', has been formally launched Raksha Mantri Smt Nirmala Sitharaman in New Delhi. As part of the ongoing initiatives to enhance self-reliance in defence, the Department of Defence Production has instituted a new framework titled 'Mission Raksha GyanShakti' which aims to provide a boost to the IPR culture in indigenous defence industry.
India's premier National Research Laboratory CSIR-Institute of Microbial Technology (CSIR-IMTECH) announced a new partnership with Merck, a leading German science and technology company, to establish a 'High End Skill Development Centre' in CSIR-IMTECH,

This 'High End Skill Development Centre' will enrich skills by conducting workshops, trainings and seminar series on cutting edges life science processes, tools and techniques. The centre will facilitate hands-on experience tolearning and real time sample analysis.
NITI Aayog in collaboration with the Singapore Cooperation Enterprise (SCE) & Temasek Foundation (TF) Internationalorganized the 2nd Phase of Urban Management Programme on 'Water Recycling and Reuse' at India Habitat Centre in New Delhi.

8 States/UTs were selected for the capacity building workshops through a Challenge Method. They were –Uttar Pradesh, Tamil Nadu, Punjab, Chhattisgarh, Karnataka, Meghalaya, Puducherry and West Bengal.
State assembly of West Bengal passed "West Bengal Green University (Amendment) Bill 2018" to rename the West Bengal Green University as Rani Rashmoni Green University in the commemoration of Rani Rashmoni's 225th Birth anniversary.
The Central government announced 100% disinvestment of Air India's ground handling subsidiary- Air India Air Transport Services Limited (AIATSL) to partially pay off the accumulated Rs 500 billion debt of Air India.

The decision was taken by an inter-ministerial panel, Air India Specific Alternate Mechanism, headed by Finance Minister Arun Jaitley.
INTERNATIONAL NEWS
Nepal government has launched a Social Security Scheme in Kathmandu for formal sector workers of the country. Unveiling the scheme Prime Minister P.Sharma Oli said a new era of social security has begun in Nepal.

The new social security scheme is contribution based and it will cover health and medical facilities, safe motherhood, accident and physical incapacity security, security to dependent family members and security at old age.
Prime Minister Narendra Modi will leave for Argentinian capital Buenos Aires to take part in the 13th G-20 2018 summit. The theme of the summit is – Building Consensus for a Fair and Sustainable Development. The Prime Minister will be speaking on several welfare schemes including Ayushman Bharat, soil health card, MUDRA Yojna among other issues in Putting People First session.

Prime Minister will also attend a trilateral meeting with U.S. President Donald Trump and Japanese Prime Minister Shinzo Abe.
To advance the global conversation on the sustainable development of the Blue Economy, the 1st 3-day Sustainable Blue Economy Conference concluded at Kenyatta International Convention Center, KICC, in Nairobi, Kenya. It started from November 26, 2018.

It aims to work through the framework of the Indian Ocean Rim Association (IORA).
ECONOMY
The Government of India conferred the National Projects Construction Corporation Limited (NPCC) with the status of Miniratna: Category –I. This status will empower the company to take speedy decisions. With the status of Miniratna the company will have greater autonomy as the board's power would get enhanced.
To understand the problems faced by the startup sector, the Reserve Bank launched a Survey on India's startup sector (SISS) to create a profile of the startup sector in India consisting of dimensions relating to turnover, profitability and workforce.
AWARDS
Azim Premji, philanthropist and Chairman of Wipro Limited received the highest French civilian distinction,Chevalier de la Legion d'Honneur (Knight of the Legion of Honour) from Ambassador of France to India Alexandre Ziegler.

He received this award for his outstanding contribution to developing the information technology industry in India. Indian recipients who have received this prestigious award include Shah Rukh Khan as well as Bengali actor Soumitra Charrerjee.
APPOINTMENTS
Renowned scientist Nageshwara Rao Guntur has been appointed as chairperson of the Atomic Energy Regulatory Board (AERB) by the Ministry of Personnel and Training for the period of three years.

AERB was established in November 1983 by President of India to carry out certain regulatory and safety functions in the fields of nuclear and radiation safety on a countrywide basis.
SCIENCE & TECHNOLOGY
The Indian Space Research Organisation (ISRO) has successfully launched PSLV-C43.This launch took place from the first launch pad of the Satish Dhawan Space Centre in Sriharikota. Marking the 45th mission that uses the polar satellite launch vehicle (PSLV) rocket, ISRO launched its latest Earth-mapping satellite, HysIS, as part of the mission.

The HysIS satellite adds a mass of 360kg to the payload, and launched beside 30 other satellites from six nations. Out of these, 23 are from the United States.
Graduates of Indian Institute of Technology – Bombay (IIT-B) who are Co-founders of a start-up called Emotix have launched India's first advanced personal robot Miko 2 for Kids. IIT Bombay graduates Sneh Rajkumar Vaswani along with his batchmates Prashant Iyengar and Chintan Raikar have founded the Tech start-up Emotix.

Miko 2 is India's first advanced robot that can see, hear, sense, express, talk, recognize faces, remember names, Identify moods and initiate a conversation.
SPORTS
The 14th edition of Hockey Men's World Cup kicked off with a grand opening ceremony at the Kalinga Stadium in Bhubaneshwar, Odisha. Chief Minister of Odisha Naveen Patnaik declared the Hockey World Cup open. The event is being held from 28th November to 16th December 2018.

Turtle 'Olly' is the official mascot for the Odisha Men's Hockey World Cup. It represents the endangered Olive Ridley sea turtles that travel thousands of miles in the ocean and arrive in millions every year on Odisha's beaches for their annual nesting.
IMPORTANT DAYS
Indian Organ Donation Day: 27 November

'9th Indian Organ Donation Day' was organized by the National Organ and Tissue Transplant Organization (NOTTO) in Delhi. Shri Ashwini Kumar Choubey, Minister of State for Health and Family Welfare stated that People's participation and people's awareness is the key to encouraging organ donation.
The best performing State of Tamil Nadu was also felicitated. The State of Maharashtra received an award for being the best State for promoting awareness of organ donations.
BOOKS & AUTHORS
The President of India, Shri Ram Nath Kovind, received the first copy of the book "Making of New India: Transformation under Modi Government", from Arun Jaitley, Union Minister for Finance and Corporate Affairs at a function held at Rashtrapati Bhavan.

The book is edited by the nationalist think tank Dr Syama Prasad Mookerjee Research Foundation (SPMRF) and members of the Niti Aayog: Dr Bibek Debroy, Dr Anirban Ganguly and Shri Kishore Desai.