We Shine Daily News
நவம்பர் 21
தமிழ்
Download Tamil PDF –

Click Here
Download English PDF – 

Click Here
தமிழக நிகழ்வுகள்
செர்பியாவின் நோவி சாட் என்ற நகரில் நடைபெற்ற சதுரங்கப் போட்டியில், தமிழ்நாட்டின் கார்த்திகேயன் பாண்டியன் முதலிடத்தை வென்று, இந்தியாவின் 57-வது கிராண்ட் மாஸ்டராக உருவெடுத்துள்ளார்.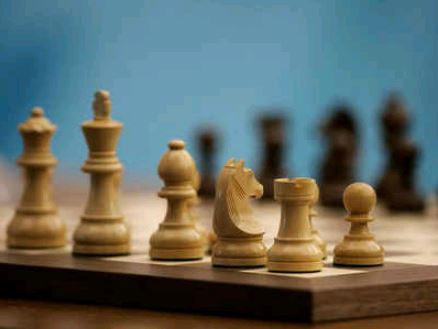 இந்திய நிகழ்வுகள் 
இமயமலைப் பகுதியின் நீடித்த வளர்ச்சியை உறுதி செய்யும் பொருட்டு, நிதி ஆயோக்கானது இமயமலைப் பகுதி பிராந்திய ஆணையத்தை உருவாக்கியுள்ளது(HSRC – Himalayan State Regional Council). இந்த ஆணையமானது நிதி ஆயோக்கின் உறுப்பினரான டாக்டர் வி.கே. சரஸ்வத் தலைமையில் செயல்பட உள்ளது.

மேலும் ஜம்மு காஷ்மீர், உத்திரகாண்ட் மற்றும் இமாச்சலப்பிரதேசம் உள்ளிட்ட 12 மாநிலங்களை உள்ளடக்கிய இமயமலைப் பகுதியின் நீடித்த வளர்ச்சிக்கான செயல்பாட்டு ஆணையமாக இந்த ஆணையம் செயல்படும்.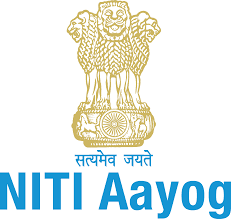 இந்தியாவில் சமூகப்பணி, கல்வி மற்றும் ஆராய்ச்சி பற்றிய விவகாரங்களை கலந்துரையாடுவதற்காக சமூக அளவில் சகோதரத்துவத்தைக் கொண்டு வருவதை நோக்கமாகக் கொண்ட, இந்திய சமூகப் பணி மாநாடு-இன் (Indian Social Work Congress) ஆறாவது பதிப்பு புது டெல்லியில் நடைபெற்றது.

2018 –ஆம் ஆண்டு மாநாட்டின் கருத்துரு "மனித மேம்பாடு மற்றும் சமூக உள்ளடக்கம் சமூகப் பணிக்கான கல்வி மற்றும் நடைமுறைக்கு தவிர்க்க இயலாதவை" என்பதாகும்.

இந்த மாநாடு முதன்முதலில் 2013-ல் நடத்தப்பட்டது.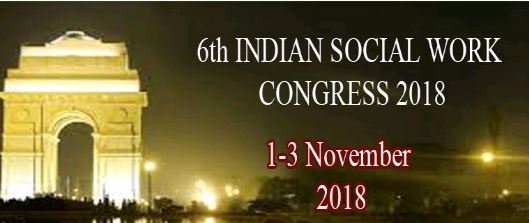 ஆந்திர பிரதேச மாநிலத்தில், நிலம் தொடர்பான ஆவணங்களை மக்கள் பார்க்கும் வகையில், 'புதார்' என்ற இணையதளத்தை அம்மாநில அரசு தொடங்கி உள்ளது. மத்திய அரசால் வழங்கப்பட்டுள்ள ஆதார் எண்ணைப் போன்று, ஆந்திராவில், நில ஆவணங்களுக்கு "புதார்" என்ற 11 இலக்க அடையாள எண் அளிக்கப்படுகிறது.

இந்த எண்ணைப் பயன்படுத்தி மக்கள், தங்கள் நிலம் மற்றும் சொத்துக்கள் தொடர்பான ஆவணங்களை புதார் என்ற அரசு இணையதளத்தில் பார்க்கும் உறுதியை ஆந்திராவின் புதிய தலைநகர் அமராவதியில் அம்மாநில அரசு தொடங்கியுள்ளது.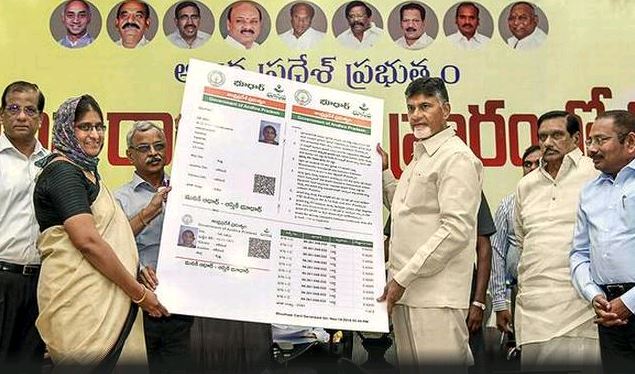 மகாராஷ்டிராவின் அவுரங்காபாத் மாவட்டத்தில் பைத்தான் தாலூகாவில் உள்ள வாஹிகாவொன் மற்றும் தனகாவொன் கிராமங்களில் 2-வது மெகா உணவுப் பூங்காவை மத்திய உணவுப் பதப்படுத்துதல் தொழில்துறை அமைச்சர் ஹர் சிம் ரத் கவுர் பாதல் தொடங்கி வைத்துள்ளார்.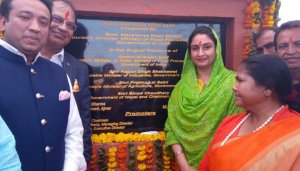 உலக நிகழ்வுகள் 
ஆப்பிரிக்க கண்டத்தின் முதலாவது மற்றும் மொராக்கோவின் முதல் அதிவேக இரயில் பாதையானது டேன்ஜியரில், பிரான்ஸ் அதிபர் இம்மானுவேல் மேக்ரான் மற்றும் மொராக்காவின் மன்னர் ஆறாம் முகம்மது ஆகியோரால் தொடங்கி வைக்கப்பட்டுள்ளது.

அந்த இரயில்பாதைக்கு "அல் போராக்" எனப் பெயரிடப்பட்டுள்ளது. பிரஞ்ச் மொழியில் LGV என அறியப்படும். இந்த இரயில் பாதையானது டேன்ஜியர் மற்றும் கஸா பிளான்கா ஆகிய இரு நகரங்களின் பொருளாதார மையங்களை இணைக்கிறது.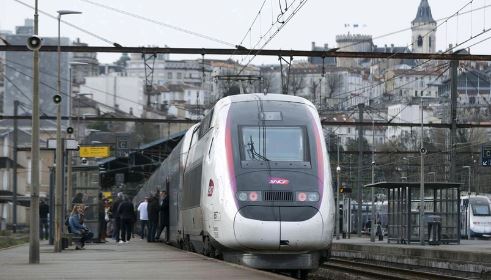 விளையாட்டு நிகழ்வுகள்
2018 ஹாங்காங் ஓபன் பாட்மிண்டன் போட்டியின், பெண்கள் ஒற்றையர் பிரிவில் ஜப்பான் நாட்டின் நசோமி ஒஹீரா "(Nozomi okuhara), ஆண்கள் ஒற்றையர் பிரிவில் தென்கொரியா நாட்டின் "சன் வான் ஹோ" (Son wan – ho) ஆகியோர் சாம்பியன் பட்டம் வென்றுள்ளனர்.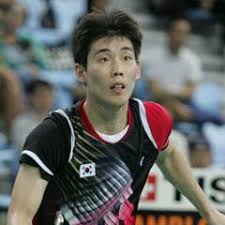 நியமனங்கள்
நியமனங்களுக்கான அமைச்சரவைக் குழுவானது அஐய் பூஷன் பாண்டேவை வருவாய் துறையின் புதிய செயலாளராக நியமித்துள்ளது. இவர் நவம்பர் 30-ம்தேதி முதல் பணி ஓய்வு பெறும் ஹஸ்முக் அதியாவுக்குப் பதிலாக நியமிக்கப்படுகிறார்.

தற்போது, அஐய் பூஷன் பாண்டே – UIDAI ன் CEO – ஆக உள்ளார் என்பது குறிப்பிடத்தக்கது.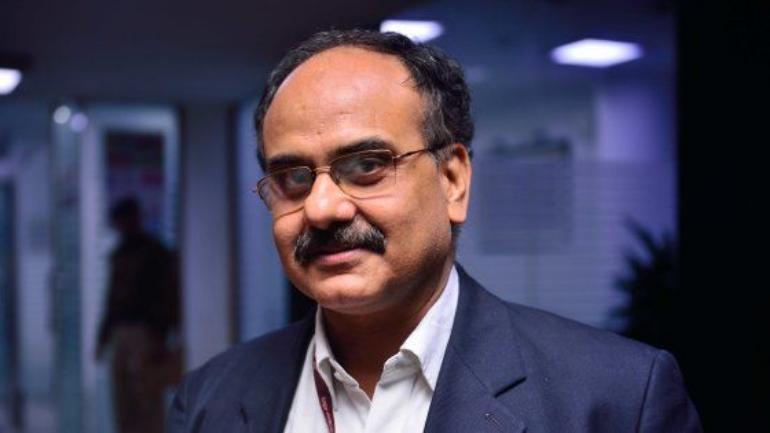 முக்கிய தினங்கள் 
உலகளாவிய குழந்தைகள் தினம் – நவம்பர் 20 சர்வதேச ஒற்றுமை, சிறுவர் நலன் மேம்பாடு ஆகியவற்றில் விழிப்புணர்வை ஏற்படுத்துவதற்காக ஆண்டு தோறும் நவம்பர் 20 அன்று உலகளாவிய குழந்தைகள் தினம் கடைபிடிக்கப்படுகிறது. இத்தினமானது ஐக்கிய நாடுகள் அவையால் 1954 முதல் கடைபிடிக்கப்பட்டு வருகிறது.

2018 உலகளாவிய குழந்தைகள் தின மையக் கருத்து:"குழந்தைகள் உலகை எடுத்துக்கொண்டு அதை நீலமாக்குகிறார்கள்" (Children are taking over and turning the world blue).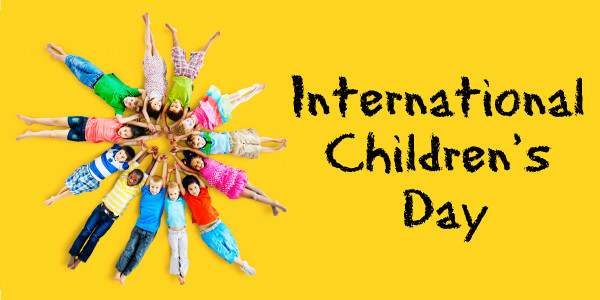 English Current Affairs
NATIONAL NEWS
The 14th edition of international children's theatre festival, 'JashneBachpan', was inaugurated in New Delhi with folk dance performances from Assam, Rajasthan, Punjab, Manipur among other states. The nine-day theatre festival will see performances from Switzerland, Sri Lanka and Indonesia along with their Indian counterparts. The festival will come to a close on November 25.
The World Health Organisation (WHO) in a report stated that India is the only country to have recorded a substantial decline in malaria cases in 2017 out of the 11 highest burden countries worldwide. India accounted for 4 percent of global malaria cases in 2017 and has made significant progress in bringing down its malaria burden since.

As reflected in this year's World malaria report, the country registered a 24 percent reduction in cases over 2016, largely due to substantial declines of the disease in the highly malarious state of Odisha, home to approximately 40 percent of all malaria cases in the country.
The Reserve Bank of India's (RBI) Central Board decided to constitute a Board for Financial Supervision (BFS) of the Central bank to examine the framework for banks under Prompt Corrective Action (PCA).

The decision was taken after the RBI's Central Board meeting in Mumbai. The Board decided to constitute an expert committee to examine the ECF, the membership and terms of reference of which will be jointly determined by the Government of India and the RBI.
The government has launched an upgraded version of AirSewa digital platform. Chatbots will now help air travellers in addressing their grievances. Besides, passengers can have access to real-time flight status and schedule for both domestic and international flights, according to the Civil Aviation Ministry.

AirSewa 2.0, the upgraded version of the web portal and mobile app, provides chatbot support for faster resolution and personalised traveller experience.
India's first specialized hospital for elephants was opened by Agra Divisional Commissioner Anil Kumar at Farah block's Churmura village, Mathura. The facility, armed with facilities such as wireless digital X-Ray, thermal imaging, ultrasonography, tranquilization devices and quarantine facilities.

The hospital, on the banks of the Yamuna River, is close to an elephant conservation and care centre run by Wildlife SOS that is home to 22 elephants.
Andhra Pradesh Chief Minister Chandrababu Naidu launched Bhu-Seva programme. Under the programme, each land in the state would be allotted a unique 11 digit identity number, which would be called 'Bhudhar'. All revenue land-related transactions, like mutation, registration etc, will be carried out through the Bhudhar card.

As a part of this project, all the integrated services of government departments related to lands will be available through Bhu Seva.
INTERNATIONAL NEWS
India has slipped two places to rank 53rd Position in Global Annual talent ranking released by renowned IMD Business School, Switzerland on 20 November 2018.Switzerland retained the top Position for the fifth consecutive year.Denmark attained 2nd rank,while Norway attained 3rd Rank.

Singapore also topped the Asia region with 13th Rank while China is ranked 39th. India ranked at 51st Position in 2017.
SCIENCE & TECHNOLOGY
The world's standard definition of the kilogram, the ampere, the kelvin and the mole has been changed, after representatives from 60 countries voted to redefine the International System of Units (SI) for weight, current, temperature and amount of chemical substance.

The definition of the kilogram for more than 130 years, the International Prototype of the Kilogram (IPK), a cylinder of a platinum alloy stored at the International Bureau of Weights and Measures (BIPM) in France, will now be retired.
It will be replaced by the Planck constant, the fundamental constant of quantum physics. While the stability of the IPK could only be confirmed by comparisons with identical copies, a difficult and potentially inaccurate process, the Planck constant is ready for use everywhere and always.
APPOINTMENT
Incumbent Fijian Prime Minister Voreqe Bainimarama was sworn in for a second term after his ruling Fiji First party won this year's general elections. Bainimarama was sworn in by President Jioji Konrote in the presence of representatives and high officials of the executive, legislative and judicial arms of the government.
Jalaj Srivastava, a 1984 batch Indian Administrative Service (IAS) officer, has been appointed the chairman of the Inland Waterways Authority of India (IWAI). The IWAI comes under the Union Ministry of Shipping, Road Transport and Highways, currently headed by Nitin Gadkari.

Srivastava, presently working as Additional Secretary, Ministry of Agriculture, is expected to take charge of his new responsibility.
AWARDS
Indian-American Shantanu Narayen, Chief Executive Officer (CEO) of Adobe, has been named by Fortune in its 2018 Business Person of the Year list. The list ranks 20 business executives delivering on the bottom line and beyond. Fifty six year old Shantanu Narayen ranks 12th on the list.

The list is topped by Tricia Griffith, CEO of insurance company Progressive. Second and third ranks are occupied by software company VMware CEO Pat Gelsinger, and graphics chipmaker Nvidia CEO, Jensen Huang, respectively.
Chandigarh based Young Indian golfer Shubhankar Sharma became the first Indian to win Sir Henry Cotton Rookie of the year in DP WORLD TOUR CHAMPIONSHIP held in Dubai.
Centre for Science and Environment (CSE) was awarded this year's Indira Gandhi Prize for Peace, Disarmament and Development for its pioneering work in the field of environmental education and protection and also for keeping the issue of environmental sustainability at the forefront of national attention and public policy.

The award was announced by an international jury headed by ex-President Pranab Mukherjee.
SPORTS
Indonesian men's doubles players Marcus Fernaldi Gideon/Kevin Sanjaya Sukamuljo won the final match of 2018 Hong Kong Open after trashed their Japanese rivals Takeshi Kamura/ Keigo Sonoda 21-13, 21-12.

It was the 8th international badminton titles for the Indonesian pair in the tournaments sanctioned by Badminton World Federation (BWF).
IMPORTANT DAYS
Universal Children's Day- November 20

The United Nations' (UN) Universal Children's Day, which was established in 1954, is celebrated on November 20 each year to promote international togetherness and awareness among children worldwide. UNICEF, the United Nations Children's Fund, promotes and coordinates this special day, which also works towards improving children's welfare.
'Children are taking over and turning the world blue' is the theme of Universal Children's Day, 2018 as announced by the United Nations.