We Shine Daily News
ஜனவரி 24
தமிழ்
Download Tamil PDF – Click Here
Download English PDF – Click Here
தமிழக நிகழ்வுகள்
இந்தியாவிலேயே முதன்முறையாக, தமிழகத்தில் அரசு பள்ளிகளில் எல்கேஜி, யுகேஜி வகுப்புகள் தமிழக முதல்வரால் தொடங்கி வைக்கப்பட்டுள்ளது.

முதற்கட்டமாக, சென்னை எழும்பூரில் செயல்படும் மாநில மாதிரி மகளிர் மேல்நிலைப் பள்ளியில் எல்கேஜி, யுகேஜி வகுப்புகள் தொடங்கப்பட்டது.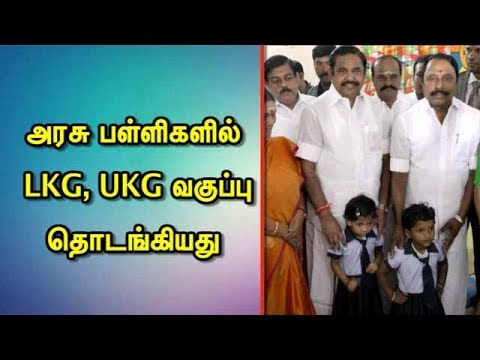 இந்திய நிகழ்வுகள்
ஜி.எஸ்.டி அமலாக்கத்திற்கு பிறகு மாநிலங்கள் எதிர்கொள்ளும் வருவாய் பற்றாக்குறையை ஆய்வு செய்வதற்காக, பீகார் துணை முதல்வாரன "சுஷில் மோடி" தலைமையில் ஏழு பேர் கொண்ட குழு ஒன்றை மத்திய அரசு அமைத்துள்ளது.

யூனியன் பிரதேசங்களில் புதுச்சேரியானது அதிகபட்சமாக 43% பற்றாக்குறையை எதிர்கொண்டுள்ளது.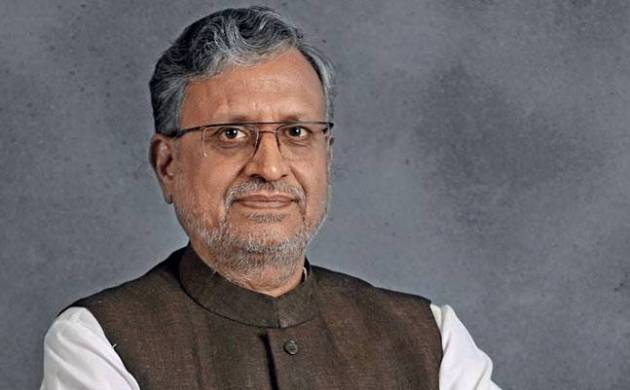 உத்திரப் பிரதேச மாநிலம் வாரணாசியில் 15வது வெளிநாடு வாழ் இந்தியர்கள் தின மாநாட்டை (பிரவாசி பாரதிய திவாஸ் மாநாடு) பிரதமர் நரேந்திர மோடி தொடங்கி வைத்தார்.

இம்மாநாட்டின் கருத்துரு: "புதிய இந்தியாவை உருவாக்குவதில் வெளிநாடு வாழ் இந்தியர்களின் பங்கு" என்பதாகும்.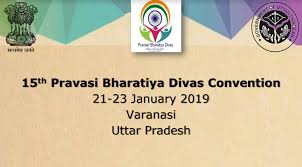 விளையாட்டு நிகழ்வுகள்
2020ல் நடைபெறும் டோக்கியோ ஒலிம்பிக் போட்டிக்கான இந்திய தலைவராக, பிரேந்திர பிரசாத் பைஷ்யா(இந்திய பளுதூக்குதல் கூட்டமைப்பின் தலைவர்) தேர்ந்தெடுக்கப்பட்டுள்ளார்.

ஒலிம்பிக் போட்டிக்கான இந்தியத் தலைவர் கௌரவமானது, முதன்முறையாக பளுதூக்கும் அணிக்கு வழங்கப்பட்டுள்ளது.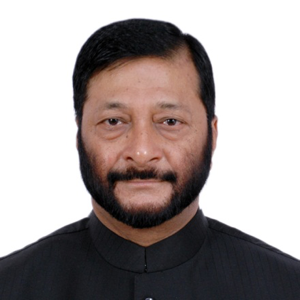 மலேசியாவில் நடைபெற்ற குழந்தைகளுக்கான உலக கோல்ஃப் சாம்பியன் ஷிப் போட்டியில் 8 வயதிற்குட்பட்டோர் பிரிவில் இந்தியாவின் "கார்த்திக் சிங்" சாம்பியன் பட்டம் வென்றுள்ளார்.

இதன் மூலம், உலக பட்டத்தினை வென்ற இளவயது இந்தியர் என்ற பெருமையை "கார்த்திக் சிங்" பெற்றுள்ளார்.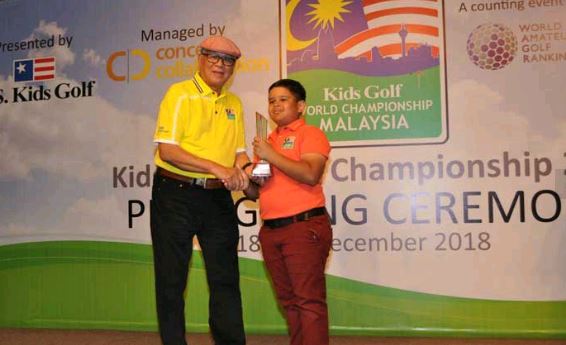 அறிவியல் & தொழில்நுட்பம்
கைத்தறி நெசவாளர்களுக்கு உதவுவதற்காக மைக்ரோசாப்ட் இந்தியாவானது, அதன் ரீவேவ் (re-weave) திட்டத்தின் கீழ், re-weave.in என்ற மின்னனு வர்த்தக தளத்தை தொடங்கியுள்ளது.

ரீவேவ் திட்டமானது மைக்ரோசாப்ட் இந்தியா நிறுவனத்தால், மக்கள் சேவை முயற்சியின் ஒரு பகுதியாக 2016ம் ஆண்டு தொடங்கப்பட்டது.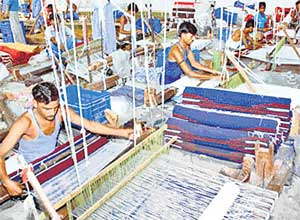 விருதுகள்
இந்தியப் பெண்களின் ஆக்கப் பூர்வமான எழுத்துக்களை அங்கீகரிப்பதும் ஊக்குவிப்பதுமே நோக்கமாகக் கொண்ட, மகளிருக்கான குரல் விருதானது, அபீஜெய் கொல்கத்தா இலக்கிய திருவிழாவில், அமெரிக்காவில் உள்ள இந்திய கவிஞரான "ரஞ்சனா முரளிக்கு" வழங்கப்பட்டுள்ளது.

இவரின் இரண்டாவது புத்தகமான "Clearly you are ESL" என்ற புத்தகம் சிறந்த இந்திய கவிதை சேகரிப்பு என்ற விருதை வென்றுள்ளது.

குறிப்பு:

இவரின் முதல் புத்தகம் "பார்வையற்ற திசைகள்" என்பதாகும்.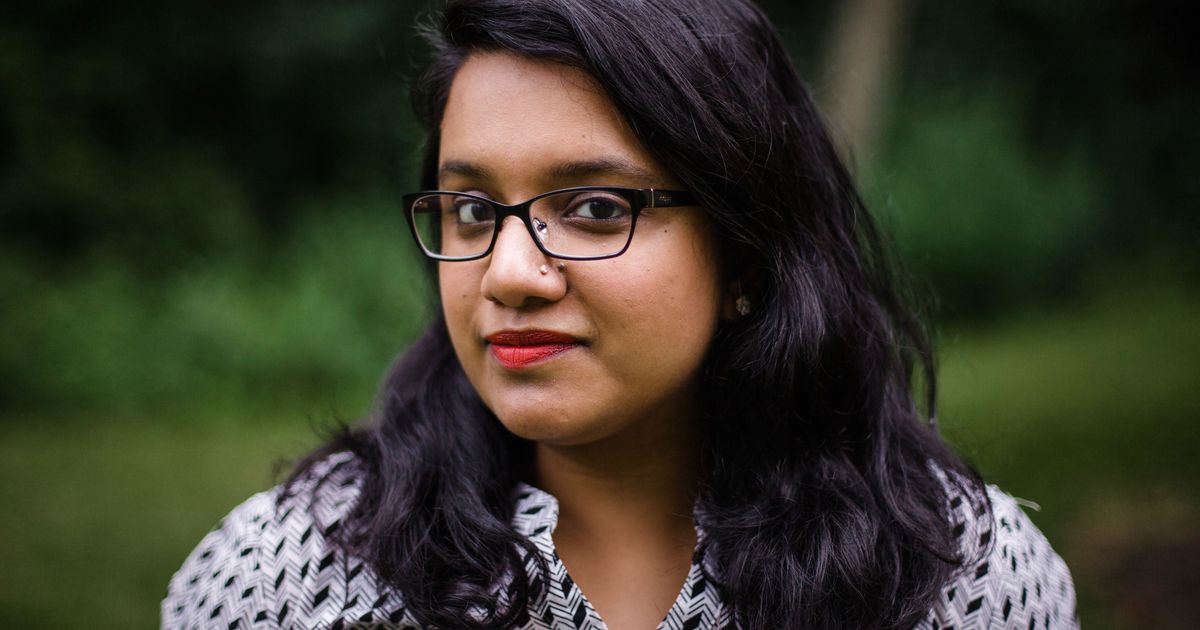 முக்கிய தினங்கள்
47வது மாநில தினம் – ஜனவரி 21.

மணிப்பூர், மேகாலயா மற்றும் திரிபுரா ஆகிய மாநிலங்கள் தங்கள் 47வது மாநில தினத்தை 21 ஜனவரி(2019) கொண்டாடின. 1972ம் ஆண்டில், வடகிழக்குப் பிராந்திய மறுசீரமைப்பு சட்டம் 1971-ன் படி ஜனவரி 21ம் தேதி இம்மூன்று மாநிலங்களும் முழுமையான மாநிலங்களாக மாறின.

குறிப்பு:

சுதேச அரசுகளான திரிபுரா மற்றும் மணிப்பூர் ஆகியவை 1949ம் ஆண்டு இந்தியாவுடன் இணைந்தது குறிப்பிடத்தக்கது.

ENGLISH CURRENT AFFAIRS
NATIONAL NEWS
Rajasthan Chief Minister Ashok Gehlot said that the state government has decided to reverse the Atal Seva Kendra (seva kendras at village panchayat and panchayat samiti level) as Rajiv Gandhi Seva Kendra, the original name.

In 2014, former Rajasthan chief minister Vasundhara Raje-led government had renamed the kendras to honour former prime minister late Atal Bihari Vajpayee on his birth anniversary.
Union Minister of State (Independent Charge) for AYUSH, Shripad Naik inaugurated 2nd World Integrated Medicine Forum 2019 in Goa. International drug regulators who are dealing with homeopathic or traditional medicines from various countries participated in the forum.
Indian Navy commenced largest ever coastal defence exercise SEA VIGIL in Indian Coast. Sea Vigil Exercise was a tri service exercise TROPEX (Theatre-level Readiness Operational Exercise) which is conducted by Indian Navy in every 2 years.

The Exercise will strengthen the national security as it gave a realistic assessment of strengths and weaknesses. The aim of the Exercise Sea Vigil is to validate the effectiveness of measures taken since terror attack in Mumbai on 26/11.
Tamil Nadu Government organsied the 2nd edition of Global Investor summit in Chennai. This summit is to be concluded on January 24, 2019 .

The state government would soon unveil e-vehicle policy to give a boost to electric vehicles manufacturing in the state.
The Northeast Railway sector has launched a dedicated woman squad 'JOYMATI BAHINI' to enhance security of women in railway station and trains. this has been launched in Kamakhya station of Guwahati.

The 'Joymati Bahini' was launched recently by NF Railway's Inspector General and Principal Chief Security Commissioner B B Mishra.
The Prime Minister Shri Narendra Modi led Union Cabinet approved the extension of 41-km-long Delhi Metro corridor from Dilshad Garden to New Bus Adda in Ghaziabad. The extension will form the second metro line in Ghaziabad and the first metro link connecting the interiors of the city.
INTERNATIONAL NEWS
Indian and Japanese Coast Guards started disaster, search and rescue exercises off the cost of Yokohama in Japan. ICGS Shaunak is the main Indian Coast Guard Ship taking part in the drills.
India has been ranked in the Bloomberg Innovation Index. India is ranked at the 54th Position with a score of 93 out of 100 among the world's most innovative countries according to the Bloomberg 2019 Innovative Index.

South Korea has retained its top spot with a score of 87.38, Germany ranked second with a score of 87.30.
SCIENCE & TECHNOLOGY
Israel successfully tested the Arrow 3 missile system from Central Israel, it is done in collaboration with American Missile Defense Agency.

Arrow 3 is considered to be the next step in the defence system, which would help the Israel Military Force to attack their enemies from a greater distance and greater height.
ECONOMY
India became 4th most attractive investment market for global CEOs as per PwC Survey conducted over more than 1300 CEOs in 91 countries. The report was released on the first day of the World Economic Forum (WEF) annual meeting held in Davos, Switzerland.
As per a report published by CRISIL (Credit Rating Information Services of India Limited), Bihar has been ranked the Top State in terms of Gross State Domestic Product (GSDP) by clocking a growth rate of 3 per cent in financial year 2017-2018.
AWARDS
The 27th edition of saraswati samman award ceremony was held in New Delhi. Eminent Gujarati poet Sitanshu Yashaschandra was awarded for his poetry collection, 'Vakhar,' published in 2009.The 27th edition was organised by KK Birla

The 26th Saraswati Samman, 2016 was given to Konkani language author Mahabaleshwar Sail for his novel 'Hawthan'.
SPORTS
India's Ankita Raina has won the International Tennis Federation's 25,000-dollar Women's tournament in Singapore. In the Final, Ankita defeated top seed Arantxa Rus of the Netherlands, 6-3, 6-2. She toppled four seeded players in the tournament to win her first title of the season and eighth overall.
IMPORTANT DAYS
23rd January 2019, 122nd Birth Anniversary of the great Freedom Fighter Subhas Chandra Bose was celebrated all over the India. Prime Minister Shri Narendra Modi inaugurated the Subhash Chandra Bose Museum to mark the 122nd Birth anniversary of freedom fighter Subhas Chandra Bose at Red Fort in Delhi.

Prime Minister, Narendra Modi also inaugurated two more museums – "The Yaad–e-Jallian Museum" and "1857 War of Independence Museum".