We Shine Daily News
டிசம்பர் 25
தமிழ்
Download Tamil PDF – Click Here
Download English PDF – Click Here
இந்திய நிகழ்வுகள்
சுற்றுலாத்துறை அமைச்சகம், இந்தியாவின் கலாச்சார மற்றும் தொல்பொருள் ஆய்வகம் (ASI) மற்றும் மாநில யூனியன் அரசுகளின் கூட்டு முயற்சியாக Adopt Heritage : Apni Dharohar, Aphi Pehchan Scheme, திட்டத்தின் கீழ் பத்து நினைவுச் சின்னங்கள் ஏற்றுக் கொள்ளப்பட்டன.

இத்திட்டமானது (Adopt Heritage), உலக சுற்றுலா தினமான செப்டம்பர் 27, 2017ல் கொண்டுவரப்பட்டது.
15வது உலகளாவிய சிறு-குறு மற்றும் நடுத்தர நிறுவனங்களுக்கான (Small and Medium – Sized enterprises – SME) வர்த்தக மாநாடு புதுடெல்லியில் நடைபெற்றது.

இதன் கருத்துரு:- "உலகளாவிய மதிப்பு இணைப்பின் மூலம் கூட்டு பங்காண்மையை கட்டமைத்தல்" (Building Partnerships through Global Value Chains).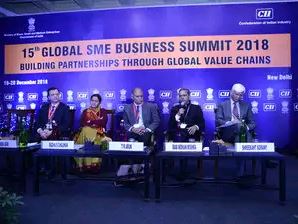 உலக நிகழ்வுகள்
மோரி (MORI) என்ற அமைப்பு வெளியிட்டுள்ள, உலகளாவிய தவறான கண்ணோட்ட குறியீடு (Misperception Index) எனும் பட்டியலில் இந்தியா 12வது இடம் பிடித்துள்ளது.

முதல் 2 இடங்களை பிடித்துள்ள நாடுகள் – தாய்லாந்து, மெக்சிக்கோ.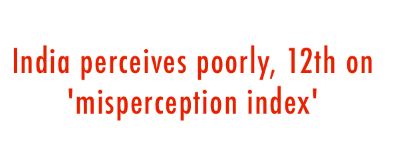 விளையாட்டு நிகழ்வுகள்
அபுதாபி நகரில் நடைபெற்ற கிளப் அணிகளுக்கான உலக கோப்பை கால்பந்து போட்டியில், ரியல் மாட்ரிட் (Real Madrid) அணி" 4வது முறையாக கோப்பையை வென்றுள்ளது.

இதன் மூலம், கிளப் உலககோப்பையை அதிக முறை வென்ற அணி என்ற பெருமையை ரியல் மாட்ரிட் பெற்றுள்ளது.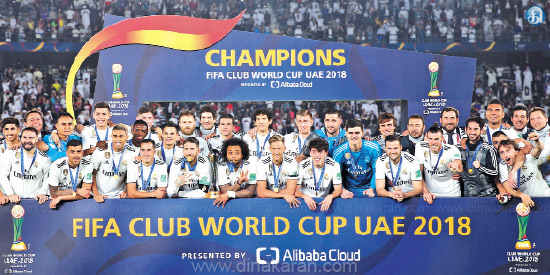 விருதுகள்
தென்னிந்திய கல்வி சங்கம் சார்பில் வழங்கப்படும், ஸ்ரீ சந்திரசேகந்திர சரஸ்வதி தேசிய முன்னணி விருது, முன்னாள் பிரதமர் Dr. மன்மோகன் சிங் – கிற்கு வழங்கப்பட்டுள்ளது.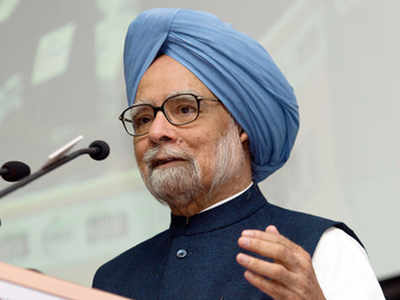 நியமனங்கள்
செபி அமைப்பின் ஊழல் கண்காணிப்புத் துறை தலைமை அதிகாரியாக (Chief Vigilance Officer – CVO) ஆர்த்தி சாப்ரா ஸ்ரீவஸ்தவாவை பிரதமர் அலுவலகம் நியமித்துள்ளது.

CVO பணியானது மத்திய அரசு பணியாளர்களின் ஊழல்களை கண்டறிவதற்காக பணியமர்த்தப்பட்ட மத்திய ஊழல் கண்காணிப்பு துறையின் விரிவாக்கப்பட்ட பிரிவு ஆகும்.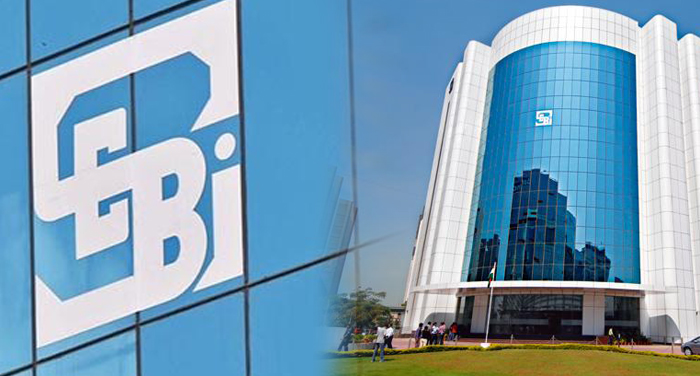 முக்கிய தினங்கள்
தேசிய நுகர்வோர் தினம் – டிசம்பர் 24

நுகர்வோர்களின் பாதுகாப்பிற்கான விழிப்புணர்வை மக்களிடையே ஏற்படுத்துவதற்காக, ஒவ்வொரு ஆண்டும் டிசம்பர் 24, தேசிய நுகர்வோர் தினமாக கொண்டாடப்படுகிறது.
2018ன் மையக் கருத்து:- "Timely Disposal of Consumer Complaints"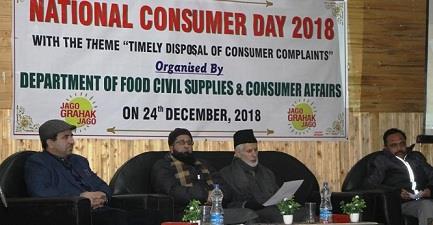 புத்தகங்கள்
புதுடெல்லியில் நடைபெற்ற நிகழ்ச்சியில் "மாறும் இந்தியா" (Changing India) எனும் தலைப்பிலான தனது புத்தகத்தை முன்னாள் பிரதமரான மன்மோகன்சிங் வெளியிட்டுள்ளார்.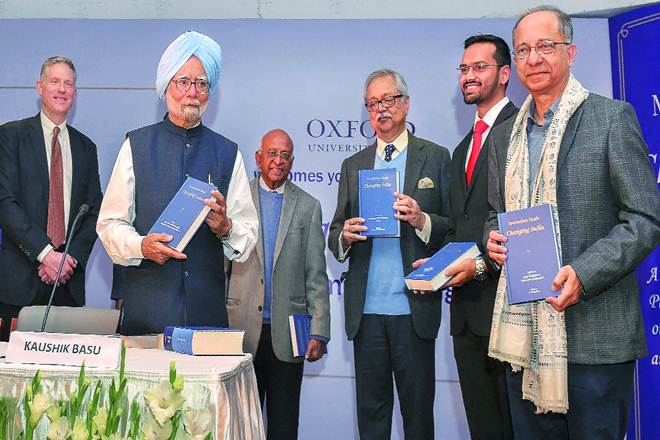 ENGLISH CURRENT AFFAIRS
NATIONAL NEWS
One of the earliest Buddhist settlements in Odisha, Lalitgiri, where excavations have yielded ancient seals and inscriptions, has been converted into a museum. Prime Minister Narendra Modiinaugurated the museum through video conference from Bhubaneswar.

It became the third site museum of the Bhubaneswar circleof the Archaeological Survey of India after Ratnagiri and Konrak.
The country's first music museumwill be set up with assistance from the Central government in Thiruvaiyaru, Tamilnadu, the birth place of Saint Tyagaraja, one of the Trinities of Carnatic music.

The Tyagaraja Aaradhana Music Festivalwhich is held annually in January in Thiruvaiyaru attracts musical talents from all over the world.
Prime Minister Narendra Modi released a commemorative Rs 100 coinin memory of former prime minister Atal Bihari Vajpayee.

The coin was released on commemoration of the birth anniversary of the late Pm on December 25, which is also celebrated as 'Good Governance Day'.
Prime Minister Narendra Modilaunched the website for the Cyber Coordination Centre on the concluding day of 3-Day Conference of Director Generals of Police, which was organized at Kevadiya in Narmada district of Gujarat.

It would also act as bridge between law enforcement agencies on the one hand, and academia and private cyber security professionals on the other.
Sahitya Kala Parishad, Department of Art, Culture and Languages, Government of Delhi, organized the sixth edition of five-day long Yuva Natya Samarohat Kamani Auditorium in New Delhi. The event will conclude on 26th
INTERNATIONAL NEWS
Scientists have created the world's smallest tic-tac-toe board using dynamic DNA origami tilesmicroscopic organic structures that can be programmed to transform into predesigned patterns.

The team fromCalifornia Institute of Technology in the US had earlier used DNA origami to create tiles that could be designed to self-assemble into larger nanostructures that carry predesigned patterns.
SCIENCE & TECHNOLOGY
SpaceX launched the U.S. Air Force's newest 'GPS III'satellite on a Falcon 9 rocket from Cape Canaveral Air Force Station in Florida, USA.This GPS 3 satellite replaces an aging GPS 2R spacecraft launched in 1997.

The solar-powered spacecraft, dubbed "Vespucci,"is the company's first official "National Security Space"  It was competed through the Air Force's Evolved Expendable Launch Vehicle program.
APPOINTMENTS
United States President Donald Trumpannounced through a tweet that Defence Secretary Jim Mattis will be replaced by his deputy Patrick Shanahan as acting Pentagon chief on January 1, 2019 the date which is two months earlier than planned.
AWARDS
Lewis Hamiltonwas awarded with Drivers' Driver of the Year after claiming the 5th World Drivers' Championship. After this he became the 3rd man in history to secure the 5th world title.
SPORTS
Spain's Real Madridwon the Club World Cup for a third consecutive year, and record fourth in total, by beating Abu Dhabi side Al Ain in the final. 

Real now hold the record for mostvictories in the competition, which was first held in 2000, moving one clear of Spanish rivals Barcelona.
IMPORTANT DAYS
National farmers' day on 23rd December

National Farmer's Day (NFD)was celebrated throughout the country to acknowledge the role of farmers in India's socio-economic development and to mark the birth anniversary of Indian farmer's leader and 5th Prime Minister of India Shri Chaudhary Charan Singh.
This day which is also observed as KisanDiwasis celebrated across the nation every year with the focus on the upliftment of the status of farmers.