We Shine Daily News
செப்டம்பர் 11
தமிழ்
Download Tamil PDF – Click Here
Download English PDF – Click Here
தமிழ

க

 நிகழ்வுகள்
திறந்த வெளிச் சிறைச்சாலை – திருமலைசமுத்திரம்
தமிழ்நாட்டின் தஞ்சாவூர் மாவட்டத்தில் உள்ள திருமலைசமுத்திரம் கிராமத்தில் 4 வது திறந்த வெளி சிறைச்சாலை விரைவில் தொடங்கப்படவிருக்கிறது

தமிழ்நாட்டு சிறைச்சாலை கையெட்டின்படி திறந்த வெளி சிறைச்சாலை என்பது தற்பொழுது உள்ள சிறைசாலையில் கூட்டத்தைக் குறைப்பது சிறையில் உள்ளவர்களின் எதிர்கால மறுவாழ்விற்க்கான சரியான விவசாய முறையை கற்றுத் தருவது மற்றும் விவசாய உற்பத்தியில் சிறைச்சாலைகள் தன்னிறைவடைவதாகும். மேலும் இதன் நோக்கம் சிறையில் உள்ள கைதிகளுக்கு சிறிதளவு சுதந்திரத்தை அளிப்பதாகும்.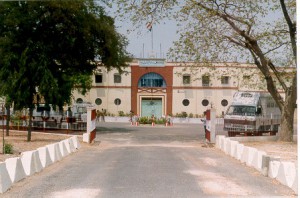 தமிழகத்தில் தகவல் தொழில் நுட்பத் துறையில் அதிக முதலீடுகளை ஈர்க்கும் வகையிலும் வேலைவாய்ப்பைப் பெருக்கக் கூடிய வகையிலும் தமிழ்நாடு தகவல் தொழில் நுட்பவியல் கொள்கை 2018 என்ற தகவல் தொழில் நுட்பக் கொள்கையை துவங்கியுள்ளது.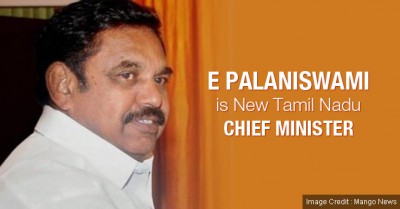 இந்திய நிகழ்வுகள்
மகாத்மா காந்தியின் 150 வது பிறந்த நாள் கொண்டாட்டத்திற்கு உலகளாவிய சுகாதார மாநாடு

மகாத்மா காந்தியின் 150 வது பிறந்த நாள் கொண்டாட்டத்தின் துவக்கத்தை குறிக்கும் வகையில் குடிநீர் மற்றும் சுகாதாரத்துறை அமைச்சகம் உலகளாவிய துப்புரவு மாநாடு ஒன்றை ஏற்பாடு செய்துள்ளது. இது ஸ்வச் பாரத் மிஷன் துவக்கத்தின் நான்காவது ஆண்டு நிறைவை கொண்டாடும்.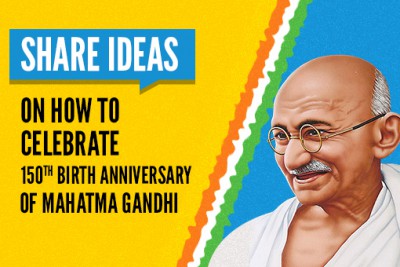 மத்திய அரசாங்கம் மின் வாகனங்கள் மற்றும் மாற்று எரிபொருளால் இயங்கும் தானூர்திகளை இயக்குவதற்கான அனுமதி பெறுவதிலிருந்து விலக்கு அளிக்க முடிவு செய்துள்ளது. நாட்டில் மாசுபாடுகளை குறைப்பதற்கு இந்த வகையான வாகனங்களைப் பயன்படுத்துவதை ஊக்கப்படுத்த இம்முடிவு எடுக்கப்பட்டுள்ளது

புதுதில்லியில் நடைபெற்ற இந்திய தானியங்கி உற்பத்தியாளர்கள் சங்க உச்சி மாநாட்டின் (SIAM –Society of Indian Automobile Manufacturers) போது இத்தகவல் தெரிவிக்கப்பட்டுள்ளது.

இந்தியாவிலேயே முதல் முறையாக ஓட்டுநர் உரிமம் உட்பட இனி வீட்டுக்கே வந்துவிடும் அரசின் 40 சேவைகள் டெல்லியில் முதல்வர் அரிவந்த் கெஜ்ரிவால் தொடங்கிவைத்தார்.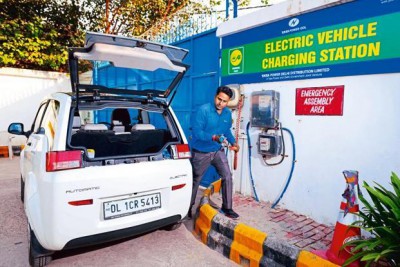 விளையாட்டு நிகழ்வுகள்
தமிழ்நாட்டின் திண்டுகல்லில் உள்ள என்பிஆர் கல்லூரி விளையாட்டு அரங்கில் நடைபெற்ற 2017-18 ஆம் ஆண்டிற்கான துலீப் கோப்பை இறுதிப் போட்டியில் இந்திய புளு அணி நடப்பு சாம்பியனான இந்திய ரெட் அணியை வீழ்த்தி வெற்றி பெற்றுள்ளது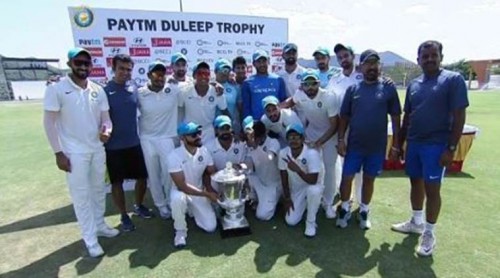 விருதுகள்
விளையாட்டுத் துறையில் இந்தியா-ரஷியா ஆகிய இரு நாடுகளிடையேயான உறவை வலுப்பெறச் செய்வதற்கான பிரபல செஸ் வீரர் விஸ்வநாதன் ஆனந்துக்கு நட்புறவு விருது ரஷிய அரசின் சார்பில் வழங்கப்பட்டது.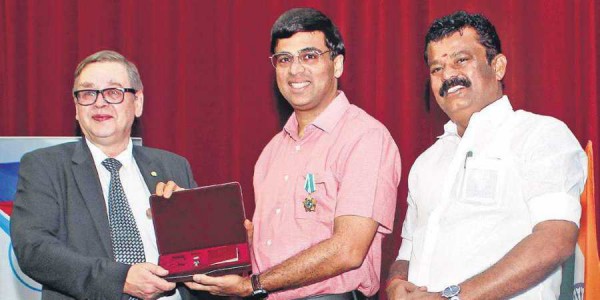 நியமனங்கள்
தடகள வீராங்கனையான ஹேமா தாஸ் அசாம்-இன் விளையாட்டுத் தூதராக நியமிக்கப்பட்டுள்ளார்.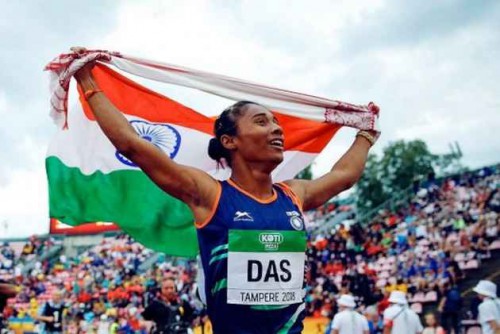 English Current Affairs
NATIONAL NEWS
Prime Minister Narendra Modi will launch 'Swachhata Hi Seva (SHS)', a jan andolan for swachhata (cleanliness) on September 15 in the run-up to the4th anniversary of the Swachh Bharat Mission (SBM). The SHS aims at accelerating the Jan-Andolan for realizing the vision of a Clean India, further reinforcing the belief that 'Sanitation is everyone's business'.
BIMSTEC Military Exercise (MILEX-18), the first edition of Military Field Training Exercise for the Bay of Bengal Initiative for Multi-Sectoral Technical and Economic Cooperation (BIMSTEC) nations, started at Aundh in Pune.

Aim of MILEX-18: to practice the BIMSTEC Nations in planning and conduct of counter terrorist operations.
Sadarmatt Anicut and Pedda Cheruvu irrigation tankof Telangana are the first from India to secure a place in the register of World Heritage Irrigation Structures (WHIS). WHIS is maintained by the International Commission on Irrigation and Drainage (ICID).
To provide positive solution to the problems of home buyers, Minister of State (Independent Charge) for Housing and Urban Affairs, Hardeep Singh Puri inaugurated first regional workshop on RERA in Pune.

It allows states to set up the Regulatory Authorityand the Appellate Tribunal for 
National Rail and Transportation Institute (NRTI),the first of its kind university on the transport sector in India, started has started functioning. At present it is functioning at the National Academy of Indian Railways, 
Prime Minister Narendra Modi, his Bangladesh counterpart Sheikh Hasina, and Chief Ministers of West Bengal Mamata Banerjee and Tripura Biplab Kumar Deb jointly inaugurated three projects in Bangladesh via video conferencing.  These include: 

500 MW additional power supply from India to Bangladesh,
Akhaura – Agartala Rail Link,and 
Rehabilitation of the Kulaura-Shahbazpur section of Bangladesh Railways. 
The first ever mid-air refuelling of the indigenously developed light combat aircraft Tejas was successfully carried out, placing India in an elite group of countries having air-to-air refuelling capacityfor military planes.
Thousands of people thronged the streets of Maharashtra's Nagpurcity to celebrate the Marbat festival. As per the tradition, the devotees took out a procession carrying effigies that represent evil forces. The clay effigies or 'Marbats' of Kali (black) and Pivli (Yellow) were the main attraction of the procession.
INTERNATIONAL
The 12 days long Indo-Mongolia joint exercise Nomadic Elephant-2018, commenced at Mongolian Armed Forces (MAF)Five Hills Training Area, Ulaanbaatar, Mongolia with a brief opening ceremony. 

Exercise Nomadic Elephant is an annual, bilateral exercise since 2006 which is designed to strengthen the partnership between Indian Army and Mongolian Armed Forces. 
The Minister of State for Human Resource Development, Dr. Satya Pal Singhlead a high level delegation to the G-20 Education Ministers' Meeting as well as Joint Ministerial Meeting held at Mendoza, Argentina. It was the first ever meeting of Education Ministers in the history of G-20.

G20 is an international forum for the governments and central bank governors from 19-member states and European Union.
AWARDS
Aishwarya Rai Bachchan has been honoured at theWomen in Film and Television (WIFT) India Awards. The award has been established to honour the best female talent in Bollywood and Hollywood.

Apart from the actor, director Zoya Akhtarand "Dhadak" star Janhvi Kapoor, among others, were also honoured at the event.
APPOINTMENTS 
Alok Amitabh Dimriwas appointed as the next Ambassador of India to the Kyrgyz Republic. He is presently the Joint Secretary in the Ministry of External Affairs.
Justice Om Prakash Mishra has been sworn in as new Chief Justice of Nepal.The President Bidya Devi Bhandari administered the oath of office and secrecy to Justice Mishra in Kathmandu. 
SPORTS
Novak Djokovic beat Juan Martin del Potroin straight sets to win the US Open men's singles fina This is his his third U.S. Open title and 14th major overall.

In a match which was played under testing conditions, it was the Serbian who emerged on top after a contest which lasted more than three hours.
IMPORTANT DAYS
World Suicide Prevention Day (WSPD)is an awareness day observed on 10 September every year, in order to provide worldwide commitment and action to prevent suicides, with various activities around the world since 2003. The International Association for Suicide Prevention (IASP) collaborates with the World Health Organization (WHO) and the World Federation for Mental Health (WFMH) to host World Suicide Prevention Day.

The theme for this year's World Suicide Prevention Day is 'Working Together to Prevent Suicide.'