We Shine Daily News
அக்டோபர் 29
தமிழ்
Download Tamil PDF –

Click Here


Download English PDF – 

Click

Here
இந்திய நிகழ்வுகள்
மத்திய அணுசக்தி மற்றும் விண்வெளித்துறை இணையமைச்சர் டாக்டர் ஜித்தேந்திர சிங் புது டெல்லியில் 10வது அணுசக்தி மாநாட்டை துவக்கி வைத்தார். இதற்கான கருத்துரு – "அணுசக்தி சுத்தமான மற்றும் அடிப்படையான ஆற்றல்" என்பதாகும்

இது இந்திய ஆற்றல் மன்றத்தால்(IEF – Indian Energy Forum) ஏற்பாடு செய்யப்பட்டது.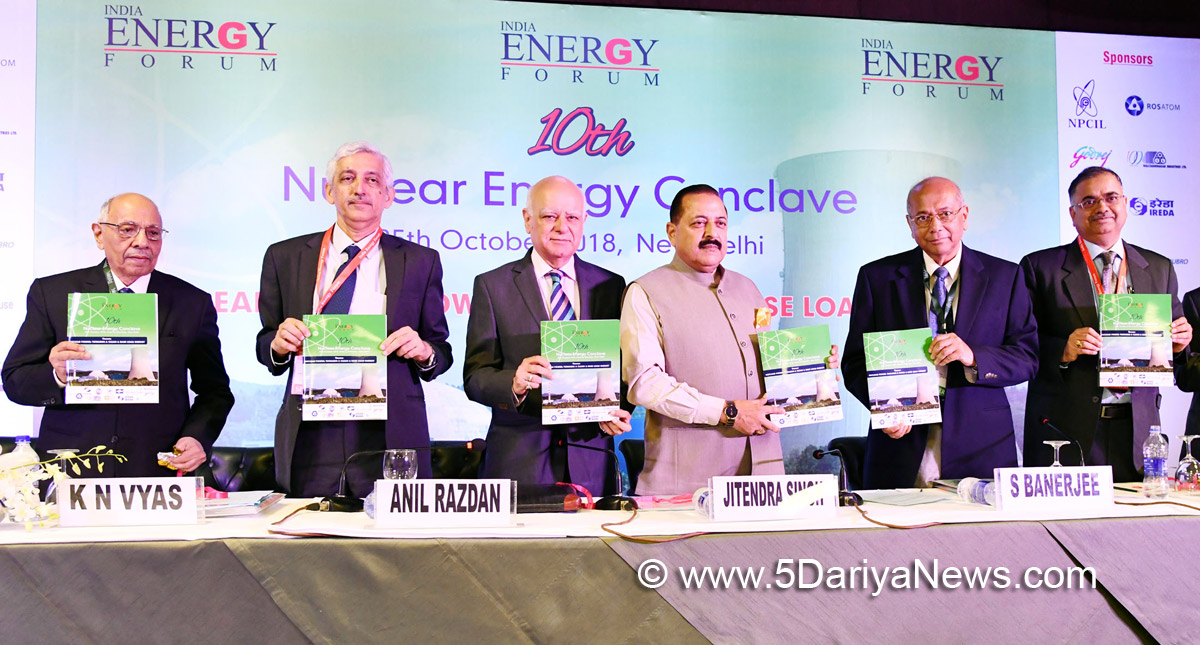 அரியானா மாநில அரசு, நடமாடும் கால்நடை மருத்துவமனைகள் மூலம் கால்நடைகளுக்கு இலவசமாக மருத்துவ சேவைகளை அளிக்க 'பசு சஞ்சீவனி சேவா' என்ற திட்டத்தை ஆரம்பித்துள்ளது.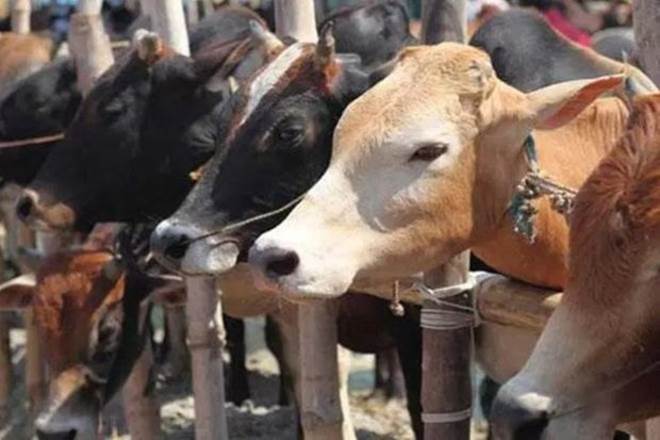 2018ம் ஆண்டின் உலகளாவிய விவசாயத் தலைமைக்கான மாநாடு புது டெல்லியில் துவங்கியது.(2018 – Global Agriculture Leadership Summit)

இந்த இரண்டு நாள் மாநாட்டின் கருத்துரு: சந்தையுடன் விவசாயிகளை இணைத்தல் (Connecting Farmers to Market).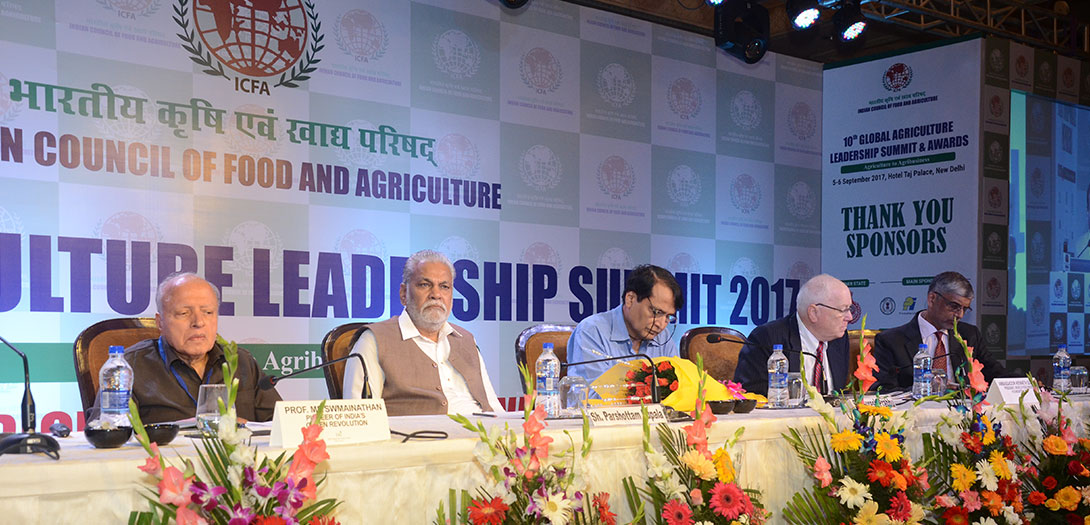 மத்திய மனிதவள மேம்பாட்டு அமைச்சகமானது புது டெல்லியில் கல்வி மற்றும் ஆராய்ச்சி ஆகியவற்றின் கூட்டுச் செயல்பாட்டினை ஊக்குவிக்கும் திட்டத்திற்கான(SPARC – Scheme For Promotion of Academic and Research Collaboration) வலைப் பக்கத்தை(Portal) தொடங்கியுள்ளது.

இந்த வலைப்பக்கமானது www.Sparc.iitkgp.ac.in என்ற முகவரியில் உள்ளது.

தகுந்த சூழலை இந்திய நிறுவனங்கள் மற்றும் உலகில் உள்ள சிறந்த நிறுவனங்கள் ஆகியவற்றிற்கிடையே கல்வி மற்றும் ஆராய்ச்சியில் கூட்டுச் செயல்பாட்டினை ஏற்படுத்துவதன் மூலம் மேம்படுத்துவதாகும்.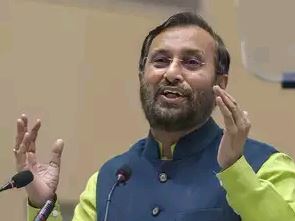 பஞ்சாப் மாநில அரசானது புற்றுநோய் மற்றும் மனித டி.என்.ஏ வை பாதிப்பிற்குள்ளாக்கும் களைக் கொல்லியான க்ளைபோசாட்டின்(GLYPHOSATE) விற்பனைக்கு தடை விதித்துள்ளது.

ஆந்திரப் பிரதேசம், தெலுங்கானா, மகாராஷ்டிரா ஆகிய மாநிலங்களுக்குப் பிறகு இந்த களைக்கொல்லியின் விற்பனையை தடைசெய்யும் நான்காவது மாநிலம் பஞ்சாப் ஆகும்.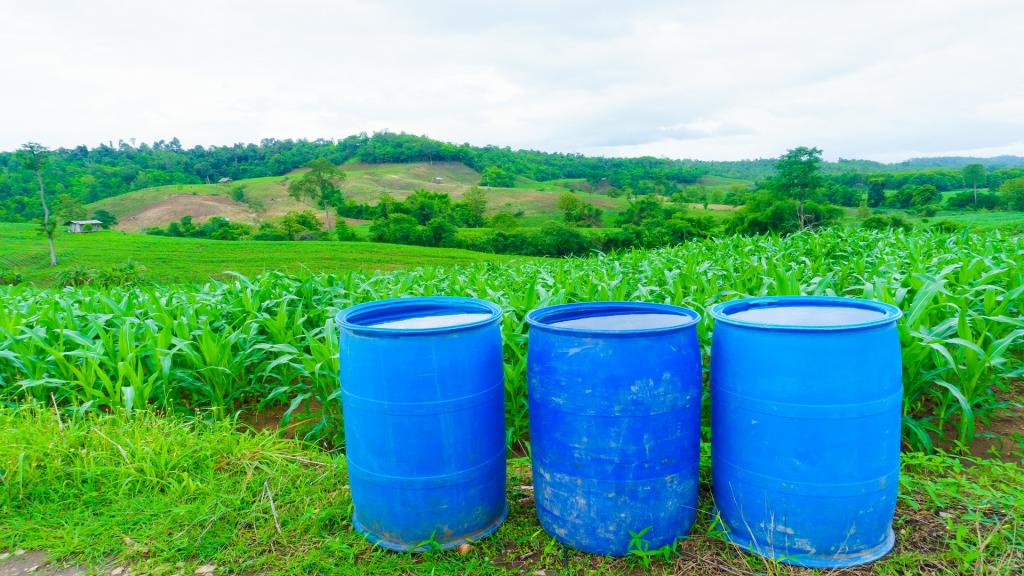 உலக நிகழ்வுகள்
அமெரிக்கா – ஜப்பான் கூட்டுத் தயாரிப்பிலான இலக்கை இடைமறித்து துல்லியமாக தாக்கும் ஏவுகணையான எஸ் எம் – 3 பிளாக் 2A(sm-3 Block IIA என்ற இடைமறி ஏவுகணை சோதனையை அமெரிக்க இராணுவம் ஹவாய் தீவின் மேற்கு கடற்கரைப் பகுதியில் வெற்றிகரமாக நடத்தியுள்ளது.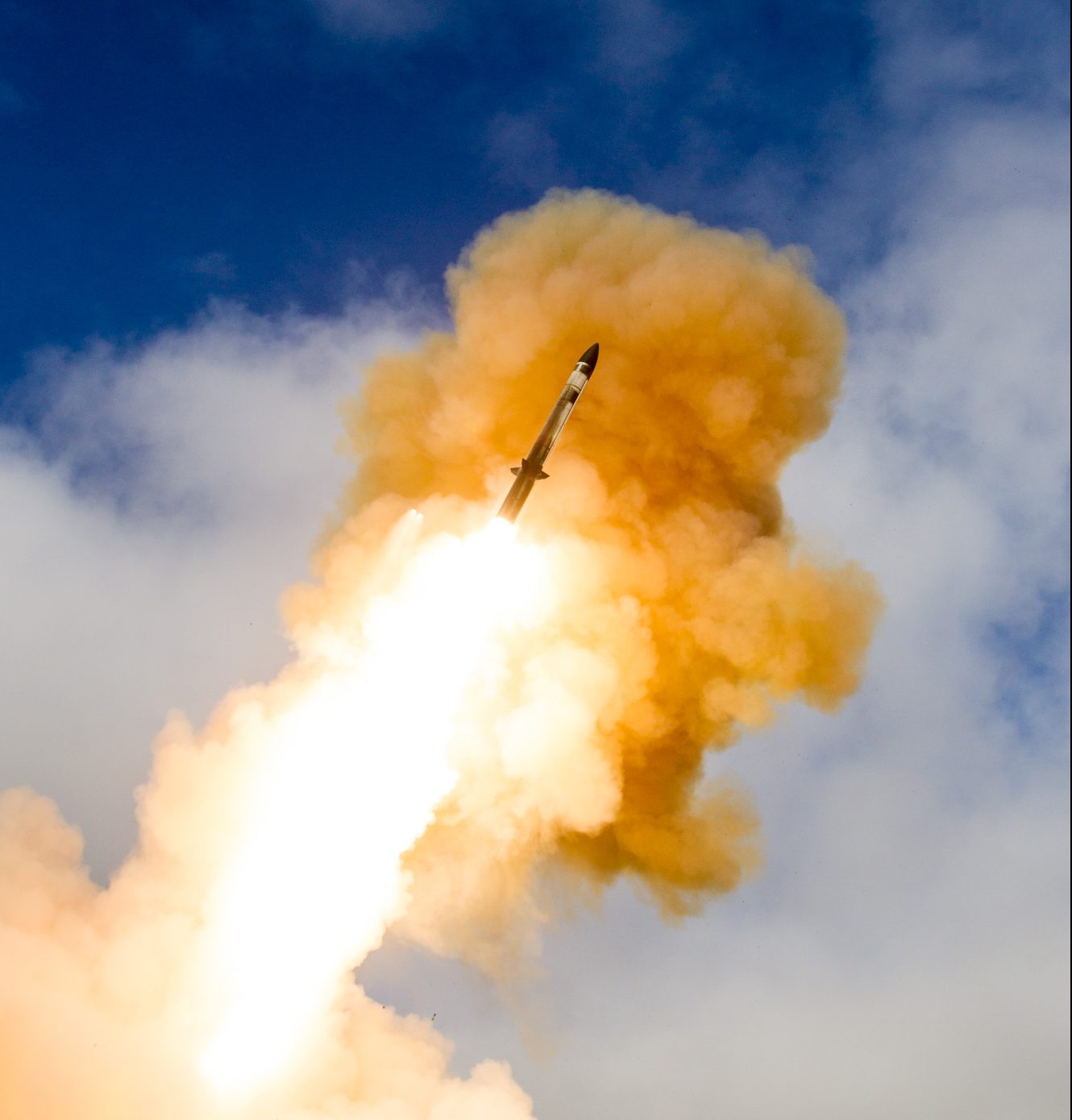 இந்தியாவின் புகழ்பெற்ற கிரிக்கெட் வீரரும், யுனிசெப் அமைப்பின் தெற்காசியாவிற்கானத் தூதுவருமான சச்சின் டெண்டுல்கர், பூடானின் தலைநகரான திம்புவில் தெற்காசியப் பிராந்தியத்திற்கான நீர், துப்புரவு மற்றும் சுகாதாரம் (WASH Innovation(water, sanitation and Hygiene) புதுமைத் திட்டத்திற்கான வெற்றியாளர்களுக்குப் பரிசுகளை வழங்கினார்.

இந்த நிகழ்ச்சியானது வங்கதேசத்தைச் சார்ந்த சர்வதேச நிறுவனமான BRAC என்ற அமைப்புடன், யுனிசெப்பும் இணைந்து நடத்தப்பட்டது.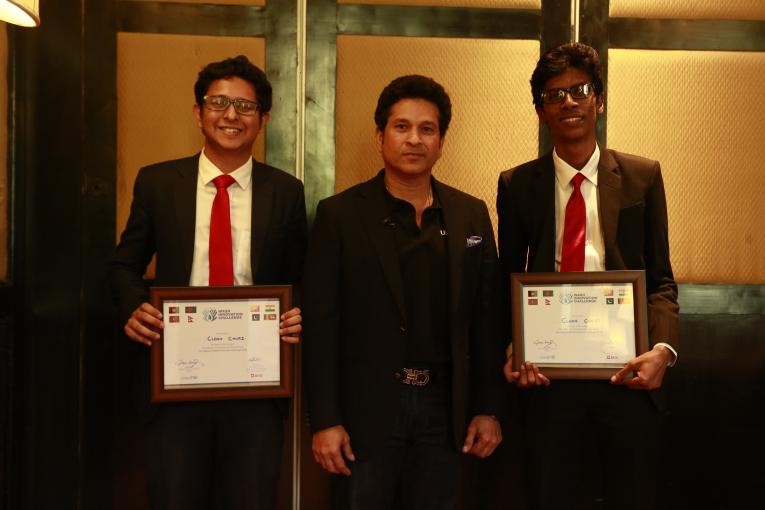 விருதுகள்
வேளாண் விஞ்ஞானி M.S. சுவாமிநாதன், புது டெல்லியில் இந்திய உணவு மற்றும் விவசாயக் குழுவினால் (Indian Council of Food and Agriculture – ICFA) ஏற்படுத்தப்பட்ட முதலாவது உலக வேளாண் பரிசினை வென்றுள்ளார் (First World Agriculture Prize – 2018 – M.S. Swami Nathan)

இவ்விருதானது சுவாமிநாதன் பருவநிலை மாற்றம் மற்றும் உணவுப் பாதுகாப்பிற்கான உலகளாவிய பேச்சுவார்த்தை என்று பெயரிடப்பட்ட சிறப்பு நிகழ்ச்சியில் குடியரசுத் தலைவரால் வழங்கப்பட்டுள்ளது.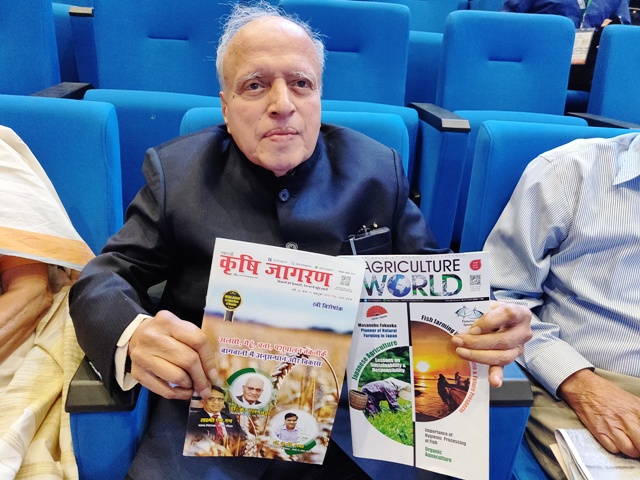 நியமனங்கள்
மியான்மர் ஒன்றியக் குடியரசிற்கான இந்தியாவின் அடுத்த தூதராக சௌரப் குமார் என்பவர் நியமிக்கப்பட்டுள்ளார். தற்போது இவர் ஈரானின் இந்தியத் தூதராக உள்ளார். இவர் விக்ரம் மிசிரி என்பவருக்குப் பதிலாக நியமிக்கப்பட்டுள்ளார் என்பது குறிப்பிடத்தக்கது.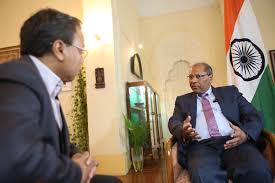 ENGLISH CURRENT AFFAIRS
NATIONAL NEWS
The Arunachal Pradeshgovernment signed a MoU with The British Council in Tawang, Arunachal Pradesh to strengthen educational and cultural cooperation.

The MoU was signed by Tayek Talom, Director of Higher and Technical Education of Arunachal Pradesh, and Alan Gemmell, Director, British Council India, on the sidelines of the Tawang Festival.
Chief Minister Naveen Patnaiklaunched a new web portal of 'Odia Virtual Academy' (ova.gov.in) to promote the Odia language and literature at the Secretariat in Bhubaneshwar. The new website will be helpful in the promotion of Odia language at the international level, especially for the Non Resident Odias (NROs). 

Threememoranda of understanding (MoUs) were signed by the Odisha Government with the University of Chicago library, CDAC and Centre for Internet and Society, Bengaluru to expedite digitisation of Odia literature and development of Odia software.
Indo-Canadianexpatriates have donated more than $7 million dollars to a Toronto-based non-profit organisation which builds and runs education hostels in rural India. The non-profit AIM for SEWA (Canada) builds hostels in far-flung, rural areas of India to educate children from poor families.

At this year's annual gala dinner in Toronto attended by former Miss India Pooja Batra, many Indo-Canadians pledged donations to AIM for SEWA to take its collections to over $7 million dollars to promote education of poor rural kids in India.
Panel of governors constituted by President Ram Nath Kovindsubmitted its report 'Approach to Agriculture : A Holistic Overview' on approach to agriculture for doubling farmer's income.

The committee was headed by Uttar Pradesh Governor Ram Naik.
The Ministry of Drinking Water and Sanitation (MDWS) organized a seminar in Wardha district of Maharashtra.

The seminar, titled "Gandhian Thoughts and Sanitation", was centered on the Gandhian ideology on sanitation and the implementation of the same through the Swachh Bharat Mission (SBM).

The seminar ended with a visit to Sevagram, to experience and learn from Gandhiji's time there.
To make the younger generation more oriented towards scientific and technological innovations, the Indian Institute of Technology (IIT) Kharagpur organised a science and technology competition for students of class 8 to 10.

The competition called the 'Young Innovators Programme YIP 2018' was attended by many schools in the country and also from Singapore.
INTERNATIONAL NEWS
United Nations (UN)announced launch of a project on creating an "inventory" on intangible legacy of India. Also the UN house has been dedicated for preserving the Indian Heritage and Culture. This project dubbed- A snapshot inventory of intangible cultural heritage, will be launched to protect the disappearing intangible cultural heritage  of India.

For the implementation of the project, UN with its own agencies like UNESCO and UNDP, will also collaborate with several ministries, such as the Ministry of Cultureand Ministry of Textiles.
India donated $300,000to a training programme of commanders for UN peacekeeping. This was announced by Stephane Dujarric, the spokesman for Secretary-General Antonio Guterres.

The name of the programme is: "Pipeline to Peacekeeping Command Programme"  and it is 3 yearstraining programme.
The 13th Annual Summit between India and Japan was held in presence of PM Narendra Modi and his Japanese counterpart Shinzo Abein Tokyo, Japan. Issues of mutual interest, including forging ties in newer areas were discussed during the talks. 

The areas include health, digital technologies, agriculture and food processing and disaster risk reduction.
AWARDS
The United Nationshas hailed the "inspiring" work of four individuals and organisations as it announced the winners of its Prize in the Field of Human Rights for 2018.

The honour was given to Asma Jahangir,the late Pakistani lawyer and leading human rights defender, along withTanzanian activist Rebeca Gyumi, Brazil's first indigenous lawyer Joenia Wapichana and Irish human rights groupsFront Line Defenders.
Miss Paraguay Clara Sosawon the Miss Grand International 2018 title at the 6th edition of the beauty pageant in Yangon, Myanmar. Clara Sosa succeeds Miss Grand International 2017 Maria Jose Lora of Peru. India's, fbb Colors Femina Miss Grand India 2018 Meenakshi Chaudhary was named 1st runner up.
APPOINTMENT
Michael D Higginshas been re-elected Irish president after winning a landslide victory with 822,566 votes. The 77-year-old professor and campaigner will serve his second term after first being elected in 2011. Mr Higgins is Ireland's ninth president.
SCIENCE & TECHNOLOGY
The first indigenously overhauled Sukhoi Su-30MKIfighter jet was handed over to the IAF. It was built by the 11 Base Repair Depot (BRD) of the Indian Air Force at Ojhar in Maharashtra's Nashik district.  It will be deployed with the Air Force base in Pune.

The first Su-30MKI overhauled by 11 BRD took off on April 24.
The US military aboard the USS John Finnsuccessfully detected, tracked and targeted and a medium-range ballistic missile off the west coast of Hawaii.  It was done by an SM-3 Block IIA missile and is the 3rd attempt so far.

The Standard Missile-3 Block IIA is a part of the US-Japan Aegis Ballistic Missile Defense system.
SPORTS
Indian golfer Khalin Joshi clinched the Panasonic Open India titleat the Delhi Golf Club. With this win, Joshi became the seventh Indian to win the Panasonic Open India title in the last eight editions of the tournament. 
Indian table tennis player Ayhika Mukherjeehas won a silver medal in the under-21 women's singles category of the ITTF Challenge Belgium Open. She lost to Korea's Youjin Kim in the final. In the semifinals, Ayhika had defeated Hong Kong's Chengzhu Zhu to enter the finals. 
IMPORTANT DAYS
International Animation Day 2018

International Animation Day is celebrated on October 28, commemorating the day in 1892 when Charles-Emile Reynaud's Theatre Optique made its first public appearance in Paris. The day recognizes and celebrates the artists, technicians and scientists behind the  art of animation in all its forms and avatars.