We Shine Daily News
அக்டோபர் 25
தமிழ்
Download Tamil PDF –

Click Here


Download English PDF – 

Click

Here
தமிழக நிகழ்வுகள்
சென்னை பெருநகரத்திற்குள் வெள்ளம் ஏற்படுவதை கண்காணிப்பதற்காக, சென்னை வெள்ள எச்சரிக்கை அமைப்பு (C-Flows) என்ற அமைப்பை, தேசிய கடல் ஆராய்ச்சி மையம் (NCCR – National Centre For Coastal Research) தொடங்கியுள்ளது.

மிக அதிக மழைப் பொழிவினால் கடல்மட்ட உயர்வின் மூலம் நகருக்குள் வெள்ளம் ஏற்படுவதை 6 தொகுதிகளைக் கொண்ட இந்த அமைப்பு கண்காணிக்கும், மேலும் C-Flows ஆனது TN-SMART உடன் இணைக்கப்பட்டுள்ளது.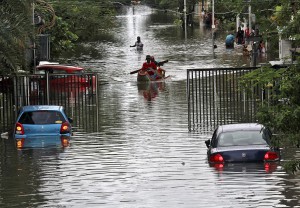 இந்திய நிகழ்வுகள்
அணுக்கரு இணைவினை ஒரு ஆற்றல் மூலமாக பயன்படுத்த நேரடித் தொடர்பிற்கான புதுமையான கருத்துக்களை ஏற்படுத்தவும், இயற்பியலின் முக்கிய விஷயங்களையும், தொழில்நுட்பக் கூறுகளையும் விவாதிப்பதற்கான 27வது இணைவு ஆற்றல் மாநாடு (Fusion Energy Conference – FEC 2018) குஜராத்தின் காந்தி நகரில் நடைபெற்றது.

இம்மாநாடானது, சர்வதேச அணு சக்தி முகமையால் (International Atomic Energy Agency – IAEA) ஒருங்கிணைக்கப்பட்டது.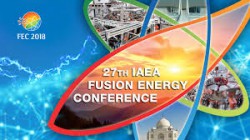 அசாமின் துபரி என்ற பகுதியை மேகலாயாவின் புல்பரிக்கு இணைக்கும் இந்தியாவின் மிக நீண்ட ஆற்றுப்பாலமானது பிரம்மபுத்திரா ஆற்றின் குறுக்கே 2026-27ல் அமைக்கப்படவுள்ளது.

19.3 கி.மீ. நீளத்திற்கு 4 வழித்தடத்தையுடைய இந்தப் பாலமானது 203 கி.மீ. வழியான சாலைப் பயணத்தை குறைக்கும். இந்தப் புதிய பாலமானது அசாமில் இருந்து மேகலாயா வரையிலான NH 127 – B யின் விடுபட்ட இணைப்பை நிறைவு செய்யும்.

குறிப்பு:

2017ல் பிரதமரால் தொடங்கப்பட்ட 9.15 கி.மீ. நீளமுடைய 'தோலா – சடியா' பாலமானது தற்போது இந்தியாவின் மிக நீண்ட ஆற்றுப்பாலமாக உள்ளது குறிப்பிடத்தக்கது.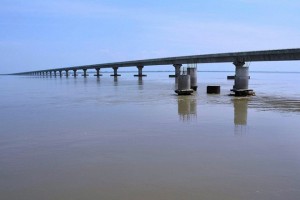 உலக நிகழ்வுகள்
பிராந்தியப் பாதுகாப்பு நடைமுறையில் ஆசியான் நாடுகளுக்கும் அதன் உறுப்பு நாடுகளுக்கும் யுக்திசார் பேச்சுவார்த்தை மற்றும் நடைமுறை ஒத்துழைப்பு ஆகியவற்றை மேம்படுத்துவதற்கான 12வது ஆசியான் பாதுகாப்பு அமைச்சர்கள் மாநாடு (ADMM – Asian Defence Ministers Meeting) மற்றும் 5வது ADMM Plus மாநாடு ஆகிய இரண்டும் சிங்கப்பூரில் நடைபெற்றுள்ளது.

குறிப்பு:

ADMM (Asian Defence Minister Meeting) – 2006 முதல் நடைபெற்று வருகிறது.




ADMM – Plus – மாநாடு 2010 முதல் நடைபெற்று வருவது குறிப்பிடத்தக்கது.

வில்லா புயல் – மெக்சிகோவின் கடற்கரை நகரங்களை "வில்லா புயலானது" சூறாவளி காற்றுடன் பலத்த மழை பெய்து தாக்கியுள்ளது.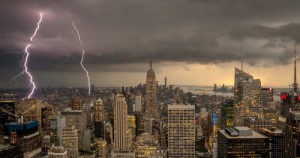 விருதுகள்
ஐக்கிய நாடுகள் தொழில் மற்றும் மேம்பாட்டு அமைப்பின் சார்பில், வளர்ச்சி திட்டங்களுக்கு முதலீடுகளை அதிக அளவில் பெற்றதற்கான விருதை, முதலீடு வளர்ச்சி அமைப்பான "இன்வெஸ்ட் இந்தியா" (Invest India) பெற்றுள்ளது.

ஐரோப்பிய நாடான சுவிட்சர்லாந்தின் ஜெனீவாவில் நடைபெற்ற விழாவில், இந்த விருதை, Invest India – வின் தலைமை செயல் அதிகாரி (CEO), தீபக் பாக்லா பெற்றார்.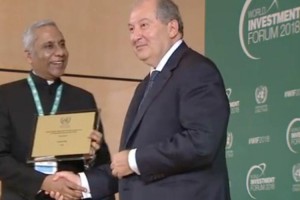 முக்கிய தினங்கள்
உலக தகவல் வளர்ச்சி தினம் (World Development Information Day) – அக்டோபர் 24.

உலகளவில் முன்னேற்றம் மற்றும் பிரச்சனைகளை கண்டறிந்து அதனை உலக தகவல் வளர்ச்சியின் மூலம் தீர்ப்பதற்காக, ஐ.நா. சபையானது ஒவ்வொரு ஆண்டும் அக்டோபர் 24ம் நாள் உலக, தகவல் வளர்ச்சி தினமாக அனுசரித்து வருகிறது.

இத்தினமானது 1973ம் ஆண்டிலிருந்து கொண்டாடப்படுகிறது. ஐ.நா. அவையானது 1972 – ம் ஆண்டு, அறிவித்தது குறிப்பிடத்தக்கது.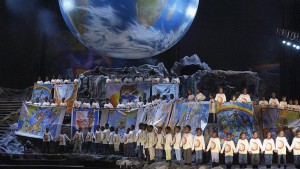 பொருளாதார நிகழ்வுகள்
தேசிய மென்பொருள் மற்றும் சேவைகள் நிறுவனங்களின் கூட்டிணைவானது (NASSCOM – National Association of Software and Services Companies) மத்திய கிழக்கு நாடுகளில் இந்திய வர்த்தகங்களை விரிவுபடுத்துவதற்காக துபாய் இணைய நகரத்துடன் (Dubai Internet City) ஒரு புரிந்துணர்வு ஒப்பந்தத்தில் கையெழுத்திட்டுள்ளது.

இந்த ஒப்பந்தமானது மத்திய கிழக்கு மற்றும் வடக்கு ஆப்ரிக்கா (MENA – Middle East and North Africa) பிராந்தியத்தில் ஏற்பட்ட முதலாவது ஒப்பந்தமாகும்.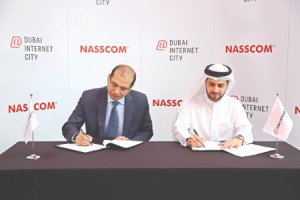 ENGLISH CURRENT AFFAIRS
NATIONAL NEWS
International Conference on Status and Protection of Coral Reefs (STAPCOR – 2018)was held at Bangaram coral Island of The conference was inaugurated by the Union Minister of Environment, Forest and Climate Change, Dr. Harsh Vardhan.

Theme for the conference was: "Reef for Life". Nearly 150 delegates from India and other countries participated.
Most of the international migrants in 2017 were from India, followed by China and Bangladesh, an Asian Development Bank (ADB) reporttitled 'Asian Economic Integration Report 2018' The report further said as many as one third of international migrants were from Asia in 2017.

According to the report, Asia continued as the largest source of international migrants globally although the number of Asian migrants headed to regional destinations declined slightly.
The Global Agriculture Leadership Summit 2018opened in New Delhi. The theme of the 2-day summit is, 'Connecting Farmers to Market'. Inaugurating the summit, Secretary Agriculture and Co-operation Sanjay Agrawal said, several measures are being taken to double farmers' income by 2022.

Pioneer of India's green revolution Professor MS Swaminathan was also present on the occasion.
The Supreme Court ruled thatno Bharat Stage-IV vehicle shall be sold across the country with effect from April 1, 2020. The Bharat Stage VI (BS-VI) emission norm would come into force from April 1, 2020 across the country.

The ruling was made by a three-judge bench headed by Justice Madan B Lokur.The bench clarified that only BS-VI compliant vehicle will be sold in India from April 1, 2020.
Haryana Governmenthas decided to introduce "Pashu Sanjeevni Sewa" in the state under which free of cost quality veterinary services and health care facilities for the livestock would be made available at the doorstep of livestock farmers through mobile veterinary clinics. To begin with, this service would be started in all blocks of three districts namely Jind, Yamunanagar and Nuh .

It was informed that the livestock farmers would be able to avail the service of mobile veterinary clinics 24×7 after giving a call on toll free number 1962.
Anil Ambani-led shipbuilder Reliance Naval and Engineering (RNEL)launched a 3,000-tonne training ship for the Indian Coast Guard (ICG), which will be delivered in May next year.

The 105-metrelong training vessel, the largest ship ever built for the ICG, at the cost of Rs 220 crore, is named 'ICGS Varuna', and was launched at the shipyard of RNEL at the Pipavav Port in Amreli district of Gujarat.
INTERNATIONAL NEWS
India, Afghanistan and Iranheld their first trilateral meeting on Chabahar port project during which they reviewed its implementation. The meeting assumes significance as the strategically-located port on the energy-rich Iran's southern coast was coming under the ambit of US sanctions on Tehran.

The Chabahar port is being considered a gateway to golden opportunities for trade by India, Iran and Afghanistan with central Asian countries.
ECONOMY
Anoverseeing committee (OC) is set up under the inter-creditor agreement (ICA) for resolution of stressed assets and it will have six members. The OC, which is being formed under the aegis of the Indian Banks' Association (IBA), will approve resolution plans for stressed assets submitted by lead lenders.

An intercreditor agreementis an agreement among creditors that sets forth the various lien positions and the rights and liabilities of each creditor and its impact on the other creditors.
AWARDS
Prime Minister Narendra Modi has been conferred with theSeoul Peace Prize for 2018 for his contribution to international cooperation and fostering global economic growth. The Seoul Peace Prize was established in 1990 to commemorate the success of the 24th Olympic Games held in Seoul. 

The award was established to crystalise Korean people's yearning for peace on the Korean peninsula and in the rest of the world. He is the 14th recipient of the award and the past laureates included former UN Secretary General Kofi Annan, German Chancellor Angela Merkel and renowned international relief organizations like Doctors Without Borders and Oxfam.
Benyamin, the author of'Jasmine Days', translated from Malayalam into English by Shahnaz Habib, is the winner of the first edition of the Rs 25 lakh JCB Prize for Literature, India's richest literary prize.

The award was announced at a specially curated dinner event in New Delhi. 'Jasmine Days' is published by Juggernaut Books.
APPOINTMENT
The Union Government has sent CBI Director Alok Verma on leave.Verma was appointed as CBI Director in 2016 for two years and his tenure ends in December 2018. The decision was taken by the Appointments Committee of the Cabinet (ACC).

The Appointments Committee of the Cabinet (ACC) issued an orderappointing M Nageshwar Rao as Director of the Central Bureau of Investigation (CBI).
SPORTS
Virat Kohli became only the fourth batsman to score10,000 ODI runs for India and in the process, he also broke Sachin Tendulkar's record to become the fastest to reach the milestone. While Tendulkar took 259 innings to get there, Kohli got to the landmark in a mere 205 innings.

Kohli is also second only to Tendulkar in the list of most century-scorers in one-day internationals.

Manipur Chief MinisterN Biren Singh declared open the first edition of North East Olympic Games 2018 at Main Stadium Khuman Lampak Sports Complex, Imphal. The Games is being organized by the MOA under the aegis of the North East Olympic Association.
Hockey Indiacongratulated Rohini Bopanna on being promoted as FIH International Technical Official by the FIH Officials Committee.

Earlier this year, Bopanna was also appointed as a technical official for the 5th Women's Asian Champions Trophy 2018 held in Donghae City, South Korea.
IMPORTANT DAYS
United Nations Day – 24 October

24thOctober 2018, United Nations (UN) Day 2018 was celebrated all over the world. This day marks the anniversary of UN Charter's entry into force in 1945. With the ratification of this founding document by the majority of its signatories, the United Nations officially came into force.

United Nations Dayis celebrated on October 24 since 1948. In 1971, United Nations General Assembly recommended this day to be observed by Member States as a public holiday.

2018 UN Day Concert will be in UN Headquarters in New York, with the theme "Traditions of Peace and Non-violence".