We Shine Daily News
அக்டோபர் 24
தமிழ்
Download Tamil PDF –

Click Here


Download English PDF – 

Click

Here
தமிழக நிகழ்வுகள்
திருச்சி அருகே உள்ள உத்தமசீலி என்ற கிராமத்தில், சமீபத்தில் மேற்கொள்ளப்பட்ட தொல்லியல் ஆய்வின் போது 12ம் நூற்றாண்டைச் சேர்ந்த பாறைக் கல்வெட்டு கண்டுபிடிக்கப்பட்டுள்ளது. அந்த பாறைக் கல்வெட்டு மகிஷா சுரமர்த்தினி என்ற பெண் கடவுளின் உருவத்தை பிரதிபலிப்பதாக உள்ளது.

மேலும் அங்கு விக்ரம சோழனின் கல்வெட்டு ஒன்று சிதைந்த நிலையில் கண்டெடுக்கப்பட்டுள்ளது.

குறிப்பு

தமிழ்நாட்டில் சாளுக்கிய சோழ மரபினை உருவாக்கிய முதலாம் குலோத்துங்க சோழனின் மகன் விக்ரம சோழன் ஆவார்.
ஆஸ்திரேலியாவானது கல்வி, சாலைப் பாதுகாப்பு தொழில்நுட்பம், நகர்புற உட்கட்டமைப்பு, மீன்வளத்துறை மற்றும் விவசாயத் துறை ஆகியவற்றில் உள்ள வாய்ப்புகளை ஆராய வருகின்ற 2019ம் ஆண்டின் உலக முதலீட்டாளர் மாநாட்டில் தமிழகத்துடன் இணைந்து செயல்பட இருக்கின்றது.

தற்போது ஆஸ்திரேலியா பல்கலைக்கழங்களுக்கும், தமிழக கல்வி நிலையங்களுக்கும் இடையே 23 புரிந்துணர்வு ஒப்பந்தங்கள் செயல்முறையில் உள்ளன.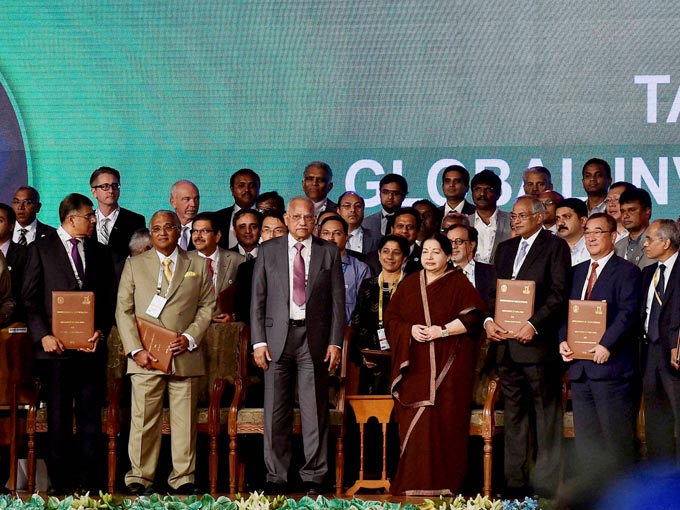 இந்திய நிகழ்வுகள்
வட மத்திய இரயில்வேயானது (North Central Railways – NCR) இரண்டு கைப்பேசி செயலிகளை அறிமுகப்படுத்தியுள்ளது.

என்.சி.ஆர் ராஸ்தா(NCR RASTA) – தனது பணியாளர்களுக்காக

யாத்ரி ராஸ்தா (Yatri RASTA) – தனது பயணிகளுக்காக

NCR – RASTA (Railway Assets Summarised Tracking Application)- அனைத்து இரயில்வே அதிகாரிகள் மற்றும் பணியாளர்களின் பயன்பாட்டிற்காகவும், இரயில்வே சொத்துக்களை துல்லியமாக கணக்கிடவும் பயன்படுகிறது.

Yatri RASTA –(Railway Approach to station Tracking Application) – என்ற செயலியானது பொது மக்கள் இரயில் நிலையங்களை எளிதில் கண்டுபிடிக்க உதவுகிறது.
இந்தியாவின் முதல் புகையில்லா மாநிலமாக (India First Smoke free State – Kerala) கேரளா உருவாகியுள்ளது. தற்போது மாநிலம் முழுவதிலும் பொதுத்துறை எண்ணெய் நிறுவனங்கள் 100% LPG வாயு இணைப்புகளை வழங்கியுள்ளன. இதன் மூலம் சமையலுக்காக மரங்களை வெட்டி எரிப்பது நிறுத்தப்பட்டுள்ளது.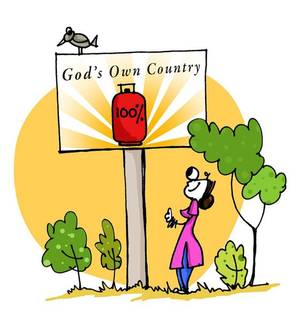 சுதந்திர போராட்டத் தலைவர் நேதாஜி சுபாஷ் சந்திரபோஸ் 1943ம் ஆண்டு ஆங்கிலேய அரசுக்கு எதிராக நிறுவிய ஆசாத் ஹந்த் அரசின் 75ம் ஆண்டு விழா டெல்லியில் அக்டோபர் 21ல் நடைபெற்றது.

இவ்விழாவில் இந்திய பிரதமர் அவர்கள், மீட்பு மற்றும் நிவாரண நடவடிக்கைகளின் போது சிறப்பாக செயல்படும் காவலர்களுக்கு ஒவ்வொரு ஆண்டும் நேதாஜி பெயரில் தேசிய விருது வழங்கப்படும் என அறிவித்துள்ளார்.

குறிப்பு

இவ்விருதானது நேதாஜியின் பிறந்த நாளான ஜனவரி 23ம் தேதி வழங்கப்பட உள்ளது.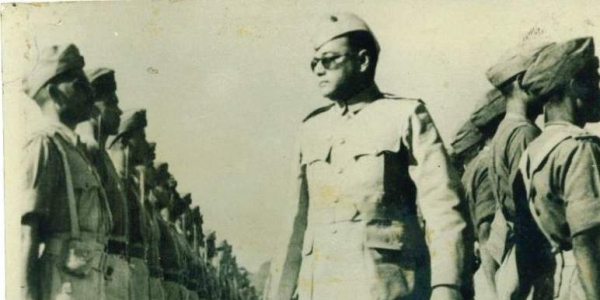 உலக நிகழ்வுகள்
ஷாங்காய் ஒத்துழைப்பு அமைப்பின் உறுப்பு நாடுகளுக்கிடையே கல்வியின் தரத்தை உயர்த்துவதற்கான, ஷாங்காய் ஒத்துழைப்பு அமைப்பின் (SCO – Shanghai co operation Organization) உறுப்பு நாடுகளின் கல்வி அமைச்சர்களுக்கிடையேயான 7வது கூட்டம் கஜகஸ்தானின் தலைநகரான அஸ்தனாவில் நடைபெற்றது.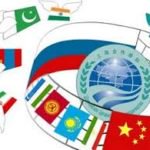 விருதுகள்
அமெரிக்க வாழ் இந்திய பெண் எழுத்தாளர் சுஜாதா கித்லா அவர்களுக்கு 2018ம் ஆண்டிற்கான சக்தி பட் பரிசு வழங்கப்பட்டுள்ளது.

சுஜாதா கித்லா, யானைகள் மத்தியில் எறும்புகள்: ஒரு தீண்டத்தகாத குடும்பமும், நவீன இந்தியா உருவாக்கமும் என்ற முதல் புத்தகத்திற்காக 2018ம் ஆண்டிற்கான சக்தி பட் பரிசு பெறுகிறார்

குறிப்பு

2017ம் ஆண்டு சக்திபட் பரிசு இலங்கை எழுத்தாளர் அனுக் அருட்பிரகாசத்தின் முதல் நாவலான சுருக்கமான திருமணத்தின் கதை என்ற நாவல் பெற்றது.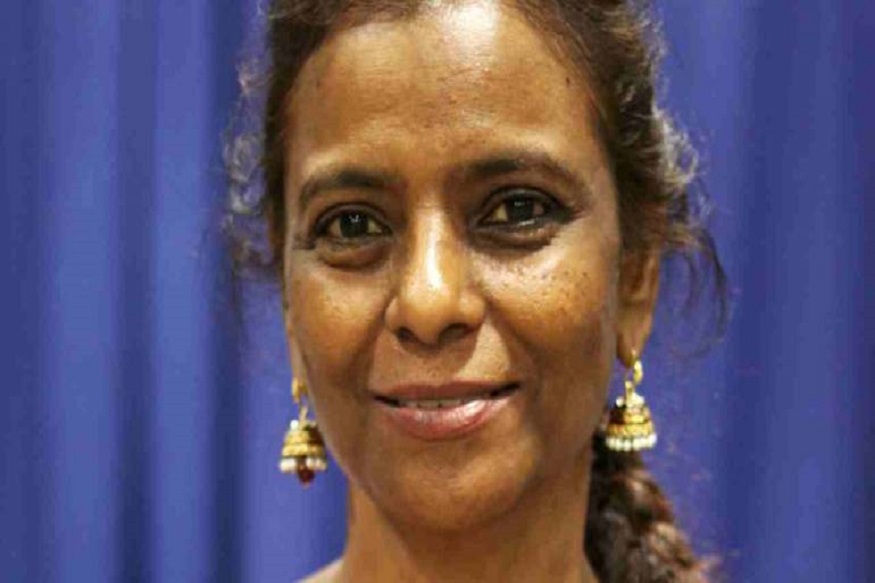 புத்தகங்கள்
இந்தியன் ஸ்போர்ட்ஸ்: கன்வெர்சேசன்ஸ் அண்டு ரிப்ளகஷன்ஸ் (Indian Sports : conversation and Reflections) என்ற தலைப்பிலான ஆங்கில புத்தகம் விஜயன் பாலா(Vijayan Bala) அவர்களால் எழுதி வெளியிடப்பட்டுள்ளது.

இந்தப் புத்தகம் 1971ம் ஆண்டு முதலான இந்திய விளையாட்டு வீரர்களின் நேர்காணல்களின் தொகுப்பு ஆகும்.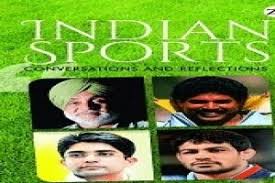 ENGLISH CURRENT AFFAIRS
NATIONAL NEWS
Prime Minister Narendra Modiinteracted with IT and electronic manufacturing professionals and key industry leaders from across the country in New Delhi. Professionals from about 100 locations across India joined the event through video-conference. The Prime Minister launched the "Main Nahin Hum" Portal and app on the occasion.

The portal which works on the theme "Self for Society" will enable IT professionals and organizations to bring together their efforts towards social causes, and service to society, on one platform.
The Haryana regional office of Nabard has signed an MoU with Delhi-based Ayurvet Research Foundation (ARF)for facilitating various collaborative initiatives, especiallyin the resource-poor districts of Haryana, for the integrated agricultural and rural development of the state.

The MoU will facilitate in finding practical solutions to the problems and challenges coming in the way of integrated development of some districts.
Environment Ministrylaunched the 2nd edition of Harit Diwali, Swasth Diwali It was initiated in 2017-18 and is aimed at pledging to minimize bursting of crackers. This edition has been merged with "Green Good Deed" movement for conservation and protection of environment.

It has been extended Pan-Indiaand will last till the 1st week of November.
Indiaand Myanmar signed a MoU for the appointment of a private Port Operator for the Operation and Maintenance of Sittwe Port, Paletwa Inland Water Terminal and associated facilities included in the Kaladan Multi Model Transit Transport Project in implementation of India's Act East Policy.
UNESCO MGIEP in association with Government of Andhra Pradeshannounces TECH 2018, an international conference which aims to showcase the role of games and digital learning to create peaceful and sustainable societies. TECH 2018 will feature speakers from the fields of digital learning, artificial intelligence, games for learning and more. The three day event will be held from 15-17 November at Novotel, Vizag City, Andhra Pradesh.

TECH 2018aims at drawing a blueprint for harnessing pedagogical possibilities opened up by digital technologies, in order to contribute to enabling a revolutionary shift in education from individual content acquisition to collaborative intelligence.
Uzbekistan Ambassador to India Farhod Arzievinaugurated a four-day international dance festival titled "Udbhav Utsav" in Gwalior, Madhya Pradesh.

The dance festival was sponsored by theGreenwood group of schools. Dance troupes from Bulgaria, Turkey and Sri Lanka, apart from 25 teams from India, participated in the event.
Vice President M Venkaiah Naiduwill inaugurate the second edition of the Sagar conference at Bambolim, Goa. It is being organised by the Forum for Integrated National Security (FINS). The conference aims to highlight the technological, economic and developmental opportunities with opening up of space and how efficiently the potential can be explored.

Delegates including scientists and researchers from around 15 countries will participate in the conference. 
INTERNATIONAL NEWS
United Arab Emirates (UAE) and the United States (US) started a two-week military exercise named"Iron Magic 19"in the Arabian Gulf. Iron Magic 19 will be held till November 1, 2018. It is part of a series of joint military exercises throughout the year between the UAE armed forces and the armed forces of other countries.

This exercise aims to enhance cooperation, joint actions and exchange of expertise in military areas.
Promoting business-to-business cooperation and talent transfer from India to Japan, Indian IT industry's apex body Nasscom has entered into a partnership with the Hiroshima governmentfor co-creating a Japan-India IT Corridor in Hiroshima. The project will be formally initiated by early 

Indian companies on the software side can help Japanese manufacturing companies adopt digital transformation and create innovative product and solutions lines.
ECONOMY
Indiahas the second largest insurance gap in the world of $27 billion after China, where the under insurance or insurance gap is over $76 billion. According to a Lloyd's of London's report, global under insurance stands at $162.5 billion in 2018.
Life insurer PNB Metlifehas unveiled an Artificial Intelligence (AI)-powered customer service app 'Khushi'. The app is designed to be a one-stop shop providing insurance-related information, anytime, anywhere, such as policy features, premium due details besides providing fund value and portfolio details.
AWARDS
Vice-President Venkaiah Naidu presented the 19th Lal Bahadur Shastri National Award for Excellence 2018 in Public Administrationto senior advocate Fali S Nariman.  The award has been institutionalized in the name of Lal Bahadur Shastri, the 2nd Prime Minister of India and a senior leader of the Indian National Congress political party.
Former Prime Minister HD Deve Gowdawill be conferred with the Maharshi Valmiki Jayanti Award on the occasion of Valmiki Jayanti, in Vidhana Soudha, Bengaluru, Karnataka.

HD Deve Gowda is awarded for his contribution to the welfare of Scheduled Caste and Scheduled Tribes communities. The award will be given by Karnataka Chief Minister HD Kumaraswamy.
Invest Indiahas received the top UN Investment Promotion Award in recognition of its efforts to boost investments in the renewable energy sector in India.

The award was presented by Armenian President Armen Sarkissianto Deepak Bagla, the CEO of Invest India, in Geneva at the inaugurations of the World Investment Forum organised by the UN Convention on Trade and Development (UNCTAD).
APPOINTMENT
Paul Biya, won the 7thterm as President of Cameroon. He had won 71.3 % of the ballot in the presidential election held on October 7, 2018. His rival Maurice Kamto came second with 14.2 % of the vote.
SPORTS
Athletics Federation of Indiawill be awarded the FICCI (Federation of Indian Chambers of Commerce and Industry) India Sports Awards 2018 for the category of Best National Sports Federation (NSF).

The award will be presented at the India Sports Awards ceremony, at Federation House, New Delhi. The Jury for the awards was chaired by Justice (retd) Mukul Mudgal.  Pankaj Singh is the sports head of FICCI.
IMPORTANT DAYS
World Polio Day – October 24

24thOctober 2018, World Polio Day was observed all over the world. World Polio Day was initiated by Rotary International more than a decade ago to commemorate the birth of Jonas Salk, who developed a vaccine against poliomyelitis.

Polio or poliomyelitis is a highly contagious disease caused by poliovirus. It attacks the nervous system. Children less than 5 years of age are highly vulnerable to this disease.

India received polio-free certification along with the entire South-East Asia Region of WHO (World Health Organisation) on 27thMarch 2014 by WHO.