We Shine Daily News
அக்டோபர் 10
தமிழ்
Download Tamil PDF –

Click Here


Download English PDF –

Click Here
தமிழக நிகழ்வுகள்
தமிழ்நாட்டின் அனைத்து மாவட்ட தலைமையகங்களிலும் காவல்துறை ஆணைய அலுவலகங்களிலும் புதிய கைரேகை அடையாளம் காணும் அமைப்பான FACTS 7.0 (Fingerprint Analysis  and  Criminal  Tracing  System கைரேகை பகுப்பாய்வு மற்றும் குற்றவியல் கண்காணிப்பு அமைப்பு) என்ற அமைப்பு நிறுவப்பட்டுள்ளது.

இது சென்னையின் மாநில ஆவணக் காப்பகத்தின் (SCRB – State  Crime Records Bureau's) – தரவுத் தளத்துடன் இணைக்கப்பட உள்ளது.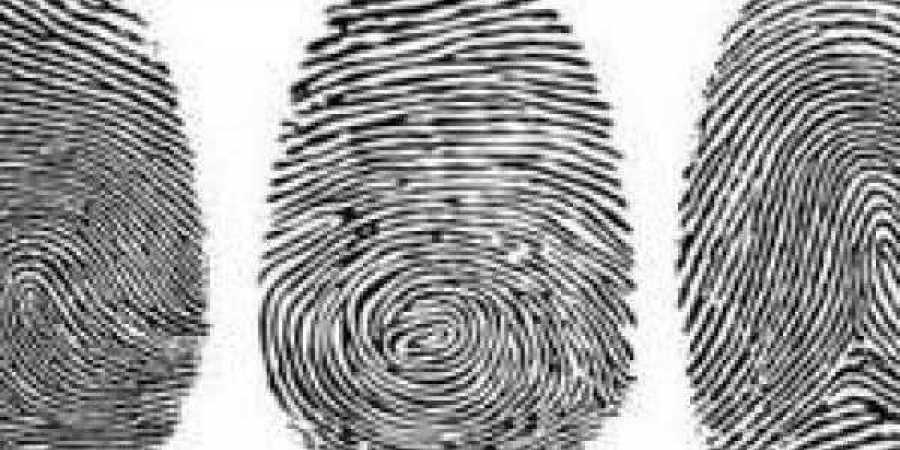 இந்திய நிகழ்வுகள்
இணையப் பாதுகாப்புத் துறையில் பெண் பொறியியல் பட்டதாரிகளின் திறன்களை வளர்ப்பதற்காக, மைக்ரோசாப்ட் இந்தியா மற்றும் இந்திய தரவு பாதுகாப்பு ஆணையம் (DSCI – Data  Security  Council  of  India) ஆகியவை இணைந்து சைபர் ஷிக்ஷா (Project  Cyber  Shiksha) என்ற புதிய திட்டத்தை அறிமுகப்படுத்தியுள்ளது.

இது மின்னணு மற்றும் தகவல் தொழில் நுட்ப அமைச்சகத்தின் (MEITY) கீழ் செயல்பட உள்ளது.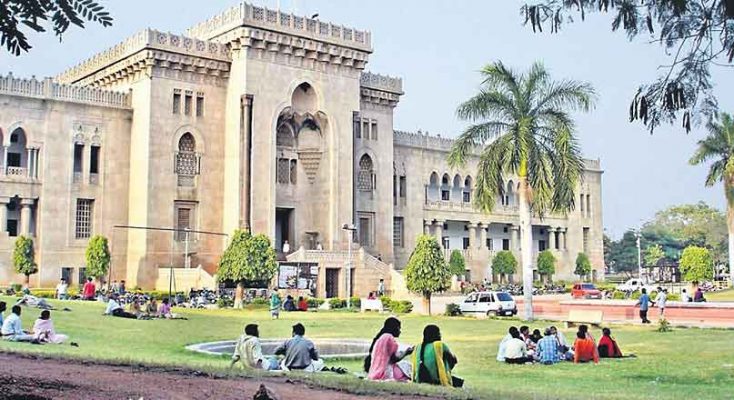 ஒடிசா மாநிலத்தில் கட்டுமானத் தொழிலாளர்களின் குழந்தைகளின் தொழில் நுட்ப கல்விக்கு நிதியுதவியளிப்பதற்காக, ஒடிசா மாநிலமானது "நிர்மான் குசுமா" (Nirman  Kusuma) என்ற திட்டத்தை தொடங்கியுள்ளது.

இத்திட்டத்துடன், அம்மாநில அரசானது மாணவிகளுக்கான நிதியுதவியை 20மூ உயர்த்தியுள்ளது.
மத்திய வங்க கடலில் ஏற்பட்டுள்ள புயலுக்கு "தித்லி" என பெயரிடப்பட்டுள்ளது. இப்பெயரானது பாகிஸ்தான் சார்பில் வழங்கப்பட்டுள்ளது.

இப்புயலானது ஆந்திரா – ஒடிஷா எல்லைகளின் கடலோரப் பகுதிகளை பலத்த சூறாவளி காற்றுடன் கடக்க உள்ளதாக மத்திய வானிலை ஆய்வு மையம் அறிவித்துள்ளது.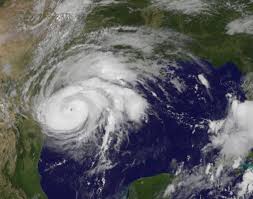 உலக நிகழ்வுகள்
பயங்கர போர் ஆயுதங்கள் மற்றும் அணு ஆயுதங்களுடன் சுமார் 1300 கிலோ மீட்டர் தூரம் வரை சென்று தாக்கும் அதி நவீன "கவுரி" (Ghauri) என்னும் ஏவுகணையை பாகிஸ்தான் இராணுவம் வெற்றிகரமாக பரிசோதித்துள்ளது.

குறிப்பு:

கடந்த ஏப்ரல் மாதம் பாகிஸ்தான் சுமார் 700 கி.மீ தூரம் வரை சென்று தாக்கும் "பாபர்" ஏவுகணையை பரிசோதித்தது குறிப்பிடத்தக்கது.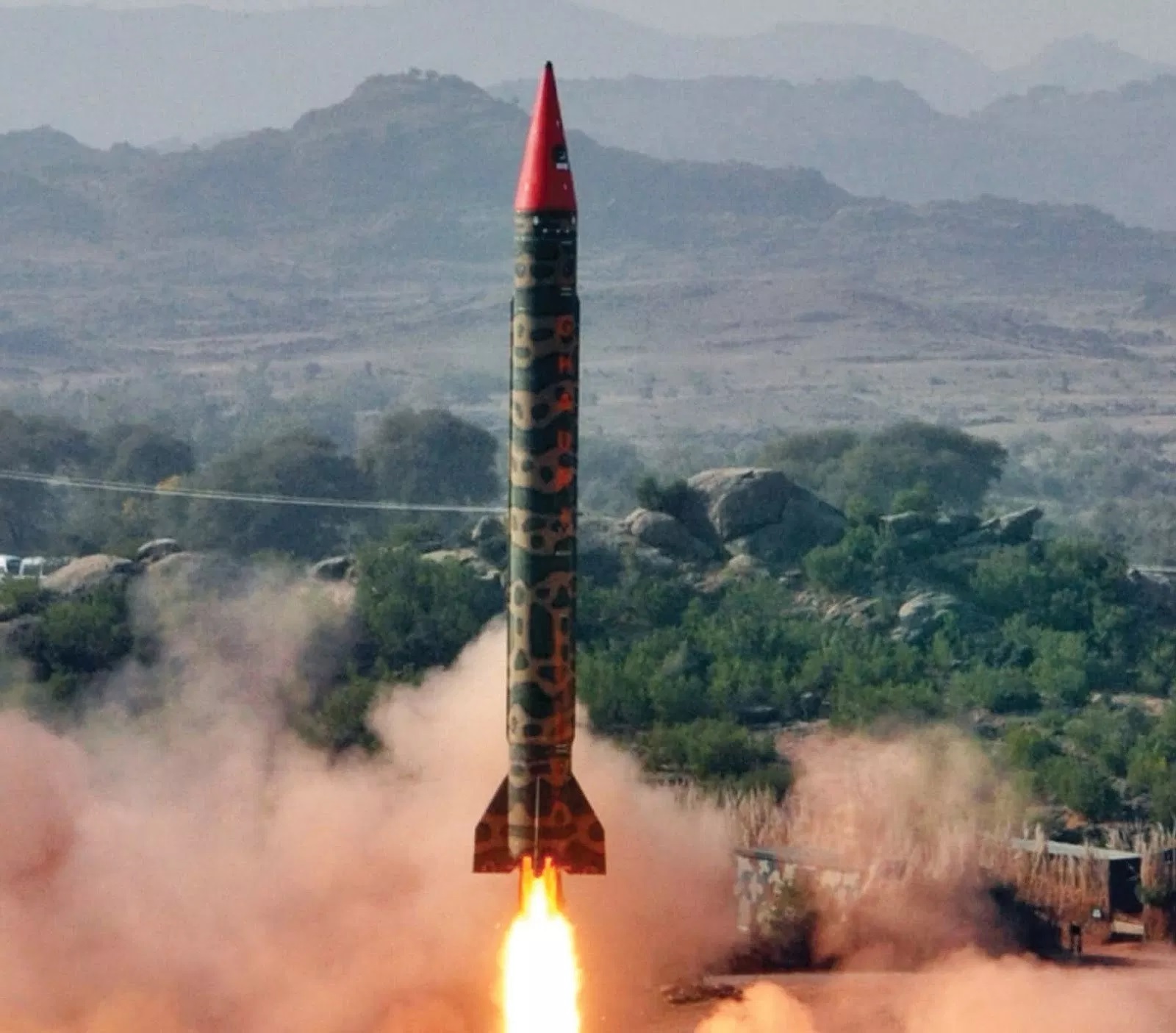 இந்தியா மற்றும் இரஷ்யா ஆகிய நாடுகளின் மாணவர்களுக்கிடையே புத்தாக்கம் (Innovation) தொடர்பான ஒத்துழைப்பை மேம்படுத்துவதற்காக இந்தியாவின் அடல் புத்தாக்க திட்டம் (Atal Innovation Mission மற்றும் ரஷ்ய கூட்டமைப்பின் சைரஸ் (SIRIUS) ஆகிய இரண்டும் பரிந்துணர்வு ஒப்பந்தத்தில் கையெழுத்திட்டுள்ளன.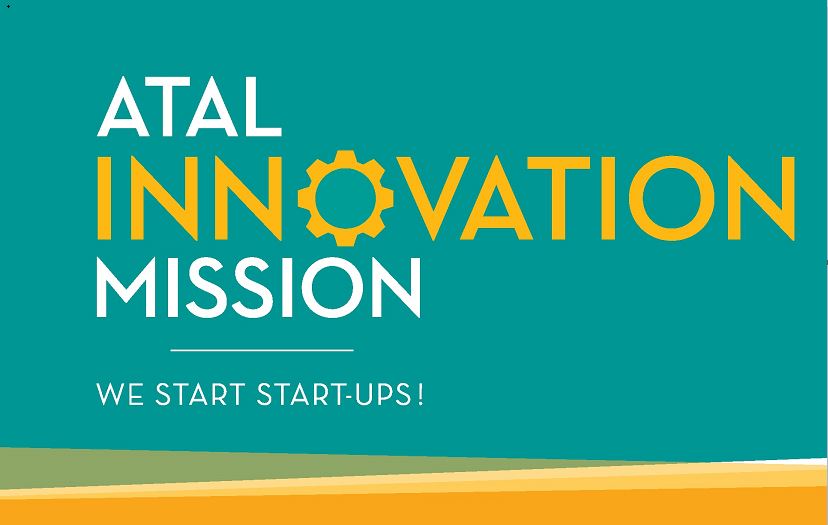 விளையாட்டு நிகழ்வுகள்
அர்ஜெண்டினாவின் பியூனஸ் அயர்ஸ் நகரில் நடைபெற்று வரும் இளையோர் ஒலிம்பிக் போட்டியில் (Youth  Olympic), பெண்களுக்கான 10 மீ ஏர் பிஸ்டல் பிரிவில் ஹரியானாவைச் சேர்ந்த மனுமாக்கர்(Manu Bhaker )  தங்கப் பதக்கம் வென்றுள்ளார்.

இந்தியா இதுவரை 2 தங்கம், 3 வெள்ளிப் பதக்கங்களுடன் பதக்கப்பட்டியலில் மூன்றாவது இடத்தில் உள்ளது.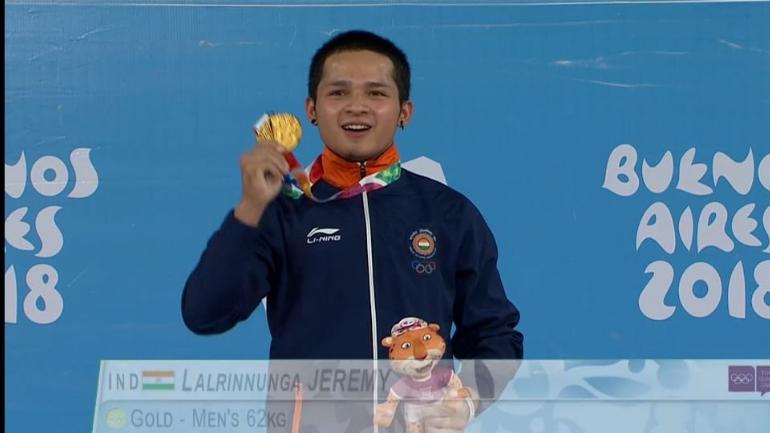 இந்தோனேசியாவின் ஜகர்த்தாவில் நடைபெற்று வரும் ஆசிய பாரா ஒலிம்பிக் போட்டியில் ஆடவருக்கான ஈட்டி எறிதல் பிரிவில் இந்தியாவின் சந்தீப் சௌத்ரி சுமார் 60.01மீ தூரம் எறிந்து, இந்தியாவுக்கு உலக சாதனையுடன் முதல் தங்கத்தை பெற்றுத் தந்துள்ளார்.
முக்கிய தினங்கள்
உலக விண்வெளி வாரம் (WSW – World Space Week) அக்டோபர் 4 – அக்டோபர் 10

உலக விண்வெளி வாரமானது, "அறிவியல் மற்றும் தொழில்நுட்பத்தின் ஒரு சர்வேதச கொண்டாட்டம் மற்றும் மனித குலத்தின் நலனுக்காக அவற்றின் பங்களிப்பு" (an international celebration of science and technology, and their contribution to the betterment of the Human condition) என்ற நோக்கத்துடன் ஆண்டுதோறும் அக்டோபர் 4 முதல் அக்டோபர் 10 வரை அனுசரிக்கப்படுகிறது.

2018 ஆம் ஆண்டின் கருத்துரு (Theme) "விண்வெளி உலகத்தை ஐக்கியப்படுத்துகிறது" (Space unites the world)

டிசம்பர் 6, 1909 ஆம் ஆண்டு ஐ.நா பொது சபையால் உலக விண்வெளிவாரம் அக்டோபர் 4-10 என அறிவித்தது.

குறிப்பு:

அக்டோபர் 4, 1957 – பூமியின் முதலாவது செயற்கைக்கோள் ஸ்புட்னிக்-1 ஏவப்பட்ட நாள்

அக்டோபர் 10, 1968- வெளிப்புற விண்வெளி ஒப்பந்தம் கையெழுத்தான நாள்.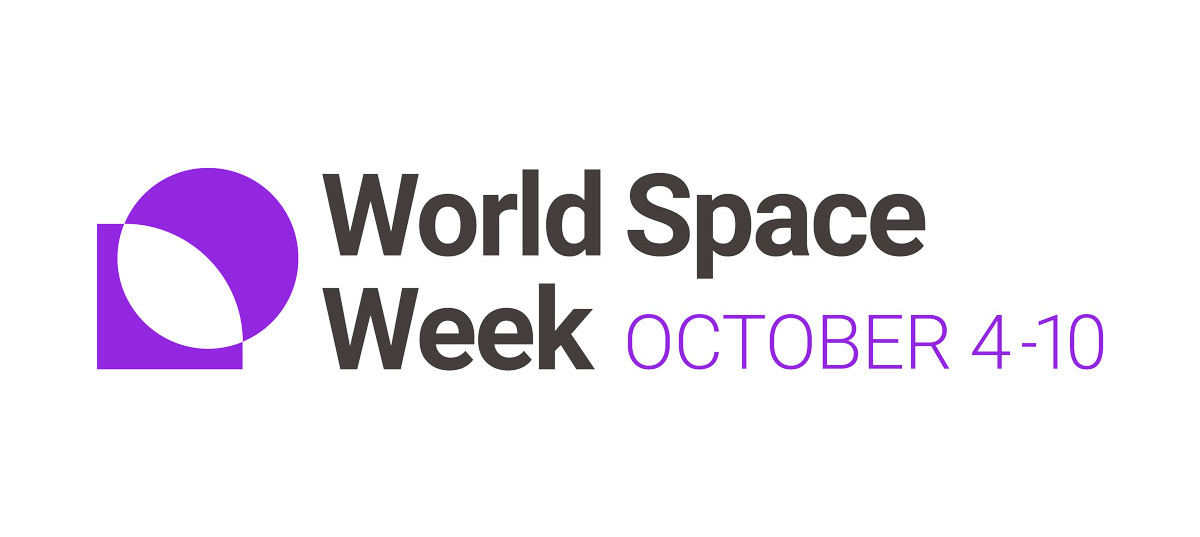 பொருளாதார நிகழ்வுகள்
உலக அளவில் வேகமாக வளர்ந்து வரும் பொருளாதாரத்தை கொண்ட நாடுகளில் ஒன்றாக இந்தியா உள்ளது.

இந்திய பொருளாதார வளர்ச்சி, 2017-ம் ஆண்டில் 6.7 சதவீதமாக இருந்தது. நடப்பு ஆண்டில் இது, 7.3 சதவீதமாகவும், 2019-ம் ஆண்டில் 7.4 சதவீதமாகவும் இருக்கும் என IMF கணித்துள்ளது.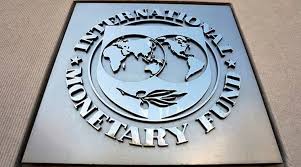 ENGLISH CURRENT AFFAIRS
NATIONAL NEWS
Union Minister of Health and Family Welfare, J P Nadda inaugurated '2nd World Conference on Access to Medical Products: Achieving the SDGs 2030'in New Delhi. 

At the function, Shri J P Nadda released the Position Paper and launched the Information Sharing Platform Gateway for South-East Asia Regulatory Network (SEARN) developed by Centre for Development of Advanced Computing, which will promote regulatory and health collaboration among the countries of the South-East Asia Region. 
On the occasion of 86th anniversary, the Indian Air Forcehas launched an innovative mobile health App named 'MedWatch' in keeping with the Prime Minister's vision of 'Digital India, Ayushman Bharat and Mission Indradhanush'. 

'MedWatch' is the first mobile health app in the three Armed Services and was launched by Air Chief Marshal BS Dhanoa.
Union Minister for Shipping, Road Transport & Highways and Water Resources, River Development & Ganga Rejuvenation Shri Nitin Gadkarilaid foundation stone for various development projects at Basti in Uttar Pradesh. This project undertakes development work of 354 km stretch of Ghagra river under the Sagarmala Programme of Ministry of Shipping.

In 2016, the waterway from Manjhighat at Ganga-Gaghra riverconfluence to Faizabad/Ayodhya along Gaghra River was declared as NW-40.
TheRabindranath Tagore Memorial Auditorium built with Indian grant assistance of  300 million at the University of Ruhuna, Matara in the Southern Province, was dedicated to the people of Sri Lanka.

The auditorium named after Gurudev Rabindranath Tagore is a symbol of cultural links with India.
This year Goa International Film Festivalfrom 20th to 28th of November will have Jharkhand as a partner state. It was also decided to organize Jharkhand Film Festival, under Indian Panorama, in two towns of Jharkhand in the first month of next year.
External Affairs Minister Sushma Swaraj launched 'India for Humanity' initiative in New Delhi.  It is a part of 150th Birth Anniversary celebrations of Mahatma Gandhi being held over the next one year.

For this, MEA had collaborated with charitable organization Bhagwan Mahaveer Viklang Sahayata Samiti, BMVSS.
To tackle air pollutionin the National Capital Region, Centre reconstituted 20-member Environment Pollution (Prevention and Control) Authority or the EPCA .

The authority is headed by Former secretary Bhure Lal. The EPCA is mandated to enforce Graded Response Action Plan (GRAP)in the city as per the pollution levels. The tenure of the last EPCA expired on October 3.
To create awareness and use technology in the right way to protect children's rights UNICEF and NASSCOMFoundation signed an MOU to strengthen child rights through meaningful business interventions.

According to the MOU, they will focus on 2areas: National sensitisation on 'child online protection' and Encouraging innovations for child rights.
Governor of Odisha Prof Ganeshi Lallaid the foundation stone on country's first 58-acre Second Generation (2G) Ethanol Bio-Refinery plant at Baulsingha village in Bargarh district of Odisha.
This was announced in the presence of Union Minister for Petroleum and Natural Gas Dharmendra Pradhan.
INTERNATIONAL NEWS
Japan's passport has been named the most powerful in the world, overtaking Singapore, according to the Henley Passport Index 2018. 

The Indian passport has secured the 81st rank with visa-free or visa-on-arrival access to 60 destinations. 
To secure air sovereignty and promote peace and security, Ukrainealong with United States and other NATO countries launched "Clear Sky 2018" war games, which will run until October 19, in western Ukraine.

700 troops are participating with NATO countries such as the United States, Britain, the Netherlands, Poland and Romania. US will be represented by F-15C Eagle fighter planes and C-130J Super Hercules.
US Ambassador to the United Nations Nikki Haleyresigned directly to President Donald Trump. She served as US Ambassador to the United Nations since 2017.

At United Nations, she has been a vocal critic of Russia and a supporter of US sanctions. She will continue as the US Ambassador to the United Nations till the end of the year.
ECONOMY
As per the IMF's latest report, India is projected to grow at 7.3% in 2018 and 7.4% in 2019. The report predicted India to regain the tag of the world's fastest-growing major economy this year, crossing China with more than 0.7 percentage points

In China, growth is projected to moderate from 6.9 per cent in 2017 to 6.6% in 2018 and 6.2 % in 2019. 
AWARDS
World Number one Simona Halepand Japan's Naomi Osaka are among the players nominated for the Women's Tennis Association (WTA) Player of the Year award.

Other nominees for the prize are Angelique Kerber, Petra Kvitova and Caroline Wozniacki. The winners of the awards will be declared on 19 October.
Vice President M. Venkaiah Naidu presented the 'Ramineni Awards 2018'in Mangalagiri, Andhra Pradesh. The Ramineni Foundation's outstanding person award was presented to badminton coach Pullela Gopichand.

He also presented special awardsto: Telugu literary legend Garikapati Narasimha Rao, film director Nag Ashwin Reddy  and writer C Venkata Ramana.
 SPORTS
Indiabagged three more gold with two coming from athletics in a rich haul of 11 medals to maintain its eighth spot on the third day of competitions at the Para Asian Games in Jakarta, Indonesia.

Ekta Bhyanand Narayan Thakur clinched a gold each in women's club throw event and men's dash respectively while para-shooter Manish Narwal bagged the yellow metal in the men's SH1 10m air pistol event.
The International Olympic Committee (IOC)had announced that the fourth edition of the Youth Olympic Games will be held in Dakar, Senegal. The Dakar 2022 Youth Games will be the first-ever Olympic event in Africa.
Indiawon their first gold medal at the 2018 Youth Olympic Games in Buenos Aires, Argentina with Jeremy Lalrinnungalifting 150kg in Men's 62kg weightlifting on his last attempt for a combined 274kg. This is India's first-ever gold medal at the Youth Olympics.
IMPORTANT DAYS
10thOctober 2018, World Mental Health Day was observed all over the world. This day creates awareness on mental health issues and support needed for mental health. In 1992, World Federation for Mental Health declared October 10 as the World Mental Health Day.

Theme: for World Mental Health Day 2018 is "Young People and Mental Health in a Changing World".
The national program of Wild Life Weekconcluded at the National Zoological Park in New Delhi. Wildlife Week is observed every year from October 2 to 8.Wildlife Week is celebrated since 1952.