We Shine Daily News
அக்டோபர் 02
தமிழ்
Download Tamil PDF – Click Here
Download English PDF – Click Here
இந்திய நிகழ்வுகள்
மத்திய பெருநிறுவன விவகாரங்கள் அமைச்சகத்தின் செயலாளர் "இஞ்செட்டி சீனிவாள்" என்பவரின் தலைமையில் பெரு நிறுவன சமூக பொறுப்புடைமை-2018 (Corporate Social Responsibility – CSR) என்பது பற்றி ஆய்வு செய்வதற்காக மத்திய பெரு நிறுவன விவகாரங்கள் அமைச்சகம் (Ministry of Corporate Affairs) நியமித்துள்ளது.

இக்குழுவானது ஏற்கனவே உள்ள கட்டமைப்பை ஆய்வு செய்து பெரு நிறுவன சமூகப் பொறுப்புடைமை மீதான ஒத்திசைவான கொள்கைகளை ஏற்படுத்துவதற்கான பாதைகளை வழிவகுக்கும்.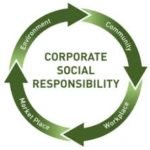 ஆசிய வளர்ச்சி வங்கியானது மத்திய இந்திய மாநிலமான மத்தியப் பிரதேசத்தில் முதல் பல்திறனுடைய பூங்காவை (First Multi-Skill Park) அமைப்பதற்காக 150 மில்லியன் டாலரை கடனாக வழங்கவுள்ளது.

இந்த புதிய முதன்மையான உலகளாவிய திறன் பூங்கா வளாகமானது மத்தியப் பிரதேசத்தின் தலைநகரான போபால் நகரத்தில் அமைக்கப்பட உள்ளது.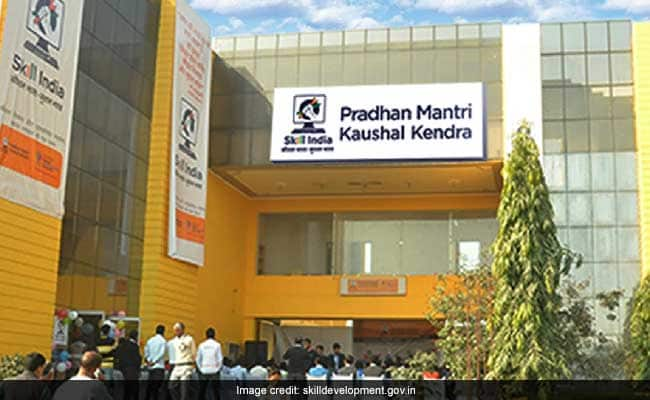 நிதி ஆயோக் மற்றும் ஐ.நா. சபை என்ற இரு அமைப்புகளும் இணைந்து இந்தியாவில் 2018-2022 என்ற காலத்திற்கான நீடித்த வளர்ச்சிக்கான கட்டமைப்பில் (Sustainable Development Framework) கையெழுத்திட்டுள்ளன. இந்த கட்டமைப்பை செயல்படுத்துவதற்கு இந்தியாவில் ஐ.நா. சபை சார்பாக இந்தியாவின் தேசிய எதிரினை (National Counter Part) என்பது நிதி ஆயோக் ஆகும்.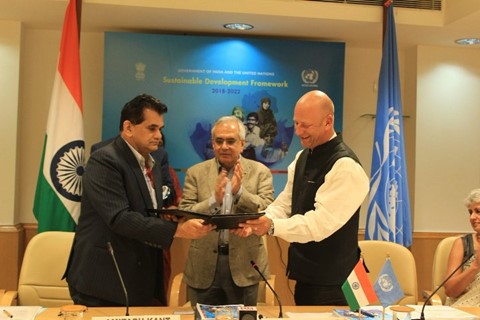 உலக நிகழ்வுகள்
உலகில் மக்கள் பாதுகாப்பாக வாழ தகுதியான நகரங்கள் குறித்து, லண்டனைச் சேர்ந்த தி எகனாமிஸ்ட் இதழ் வெளியிட்டுள்ள, உலகின் பாதுகாப்பான நகரங்கள் பட்டியலில் இந்திய தலைநகரமான டெல்லி 43-வது இடத்தைப் பிடித்துள்ளது.

60 நகரங்கள் கொண்ட அந்தப்பட்டியலில் ஜப்பானின் டோக்கியோ நகரம் உலகின் பாதுகாப்பான நகரங்களின் பட்டியலில் முதலிடத்தைப் பிடித்துள்ளது.

சிங்கப்பூர் 2-ம் இடத்திலும், ஜப்பானின் ஒசகா நகரம் 3-ம் இடத்திலும் உள்ளது.

குறிப்பு:

இப்பட்டியலில் இந்தியாவின் மும்பை நகரம் 45-வது இடத்தைப் பிடித்துள்ளது குறிப்பிடத்தக்கது.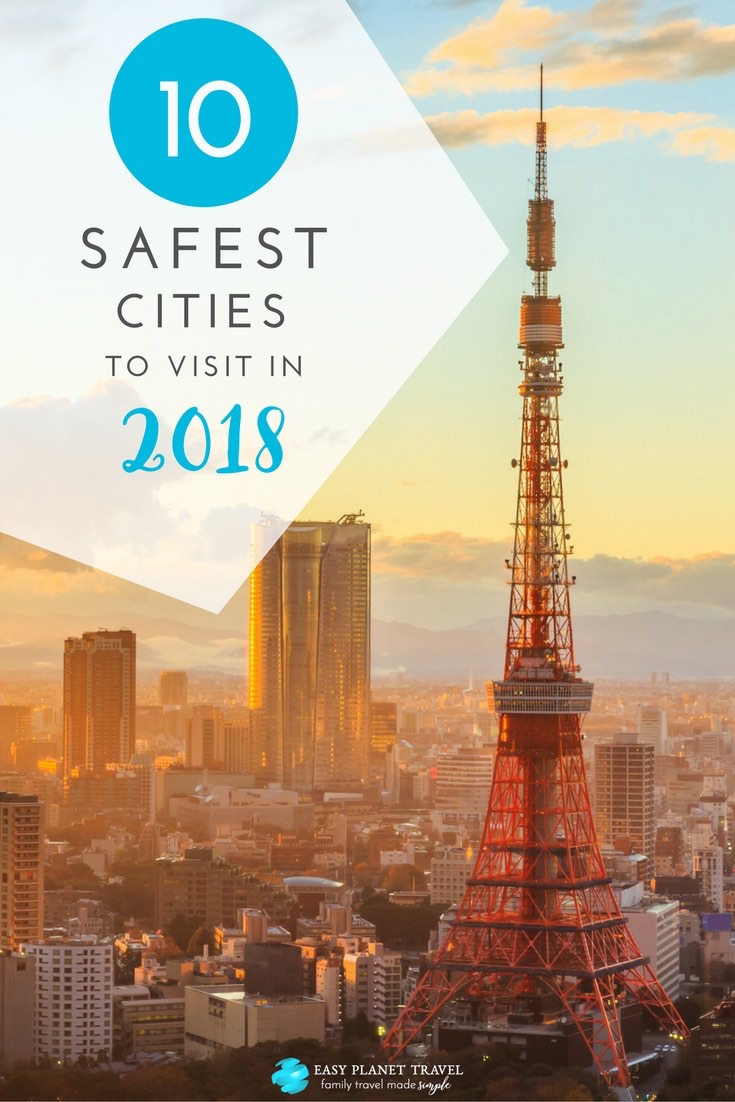 இயற்கைக்கான உலகளாவிய நிதி (WWF – World Wide Fund For Nature) என்ற அமைப்பின் "T × 2" என்ற திட்டத்தின் படி பத்தாண்டு காலத்தில் புலிகளின் எண்ணிக்கையை இரட்டிப்பாக்கும் திட்டத்தின் கீழ் உலகின் முதல் நாடாக நேபாளம் உருவெடுத்துள்ளது.

மேலும் புலிகள் பாதுகாப்பிற்காக உத்திரவாதமளிக்கப்பட்ட நிர்ணயங்கள் என்ற சான்றளிப்புத் திட்டத்தின் படி (Conservation Assured Tiger Standards – CATS) புலிகள் வாழ்விடப் பகுதிகளை மேலாண்மை செய்வதில் உலகத் தரத்தை அடைந்த முதல் நாடு நேபாளம் ஆகும்.

குறிப்பு

"T × 2"என்ற திட்டத்தின் நோக்கம் – உலகம் முழுவதும் உள்ள புலிகளின் எண்ணிக்கை 2022-ம் ஆண்டிற்குள் இரட்டிப்பாக உயர்த்துவது ஆகும்.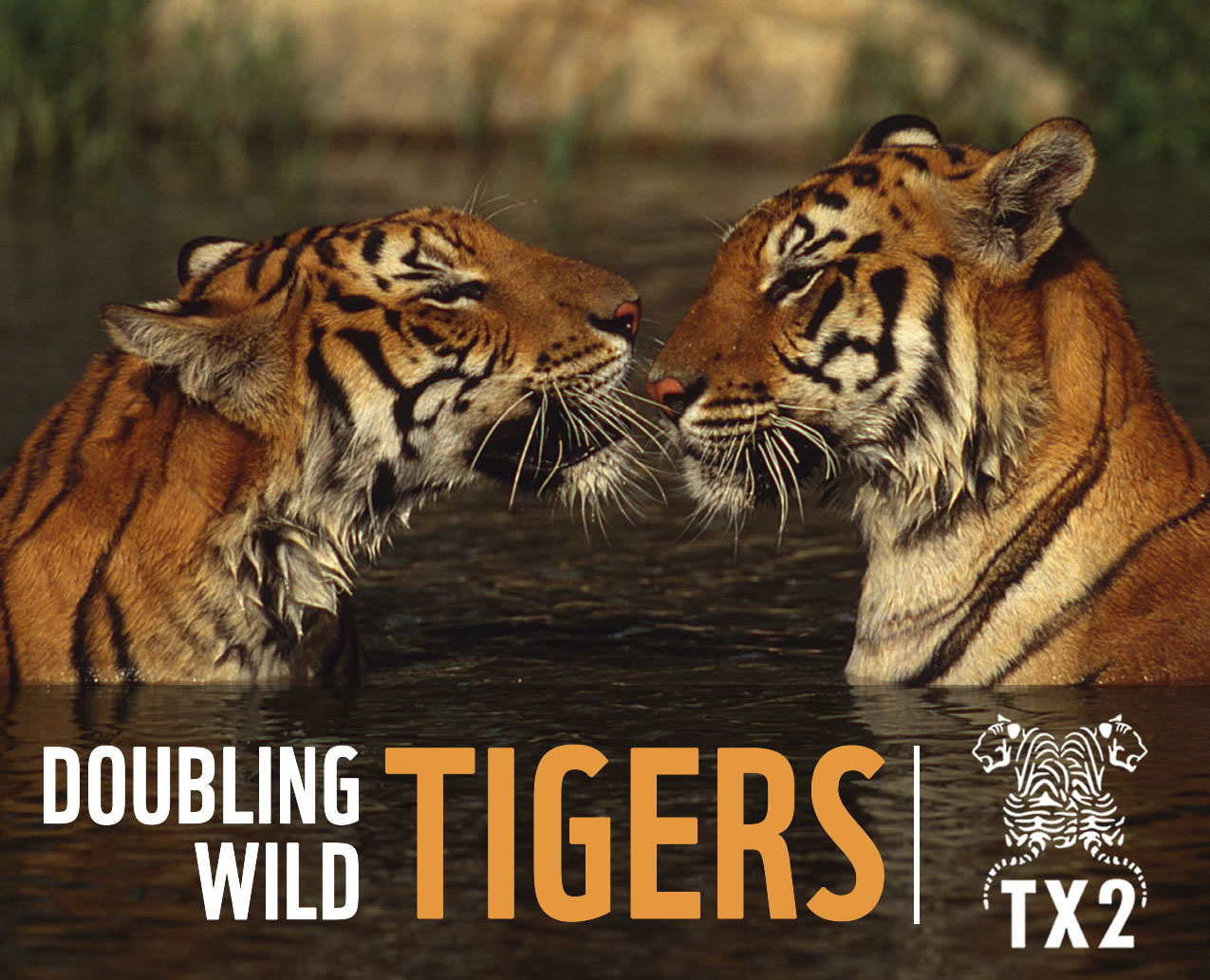 விளையாட்டு நிகழ்வுகள்
கொரிய ஓபன் பேட்மின்டன் தொடரின் ஆண்கள் ஒற்றையர் பிரிவில் தைவான் வீரர் "சோவ் டியன் சென்" இந்தோனேசியாவின் டாமி சுகியர்டோவுவை வீழ்த்தி சாம்பியன் பட்டம் வென்றுள்ளார்.

மகளிர் ஒற்றையர் பிரிவில் ஜப்பான் வீராங்கனை நஸோமி ஓகுஹரா, அமெரிக்காவின் பெய்வன் ஸாங்கை வீழ்த்தி சாம்பியன் பட்டம் வென்றது குறிப்பிடத்தக்கது.
பொருளாதார நிகழ்வுகள்
மத்திய அரசானது மாநில பேரிடர் மேலாண்மை நிதிக்கு (SDRF – State Disaster Responsive Force) இதுவரை அளித்து வந்த நிதியை 75% லிருந்து 90% உயர்த்தியுள்ளது.

இனி, SDRF க்கு மத்திய அரசின் பங்களிப்பு 90% ஆகவும் மீதமுள்ள 10% அந்தந்த மாநிலங்களின் பங்களிப்பாகவும் இருக்கும்.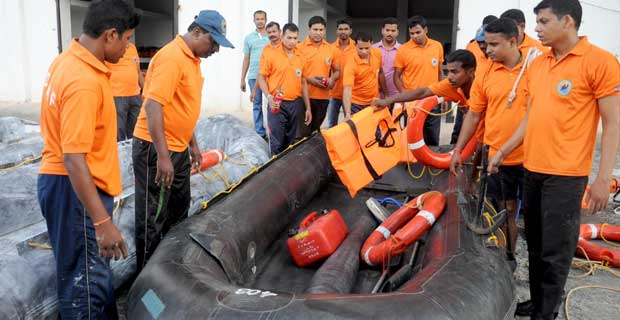 அறிவியல் மற்றும் தொழில்நுட்பம்
இந்தியாவில் தடைசெய்யப்பட்ட மருந்துகள் பெருகிவரும் பிரச்சனைகளை தடுப்பதற்காக, நிதி ஆயோக், சங்கிலித் தொகுதி (Block Chain) முறையிலான பதிவேடு மற்றும் இணைய தள விவகாரங்கள் (Internet of Things) ஆகியவற்றின் மூலம் மருந்துகளின் உண்மை நேர விநியோகப் பாதையைக் கட்டுப்படுத்த ஆரக்கிள் (Oracle) நிறுவனத்துடன் ஒப்பந்த தீர்மானம் (Statement of Intent – SOI)கையெழுத்தாகி உள்ளது.

குறிப்பு:

சங்கிலித் தொகுதி (Block Chain Technology)தொழில் நுட்பமானது, மருந்துகளைத் தயாரிப்பவரின் விநியோகப் பாதையில் அம்மருந்துகளை (வரிசை எண், ஸ்கேனிங், அடையாள அட்டை) பற்றி நிரந்தரமாகப் பதிவு செய்ய உதவும்.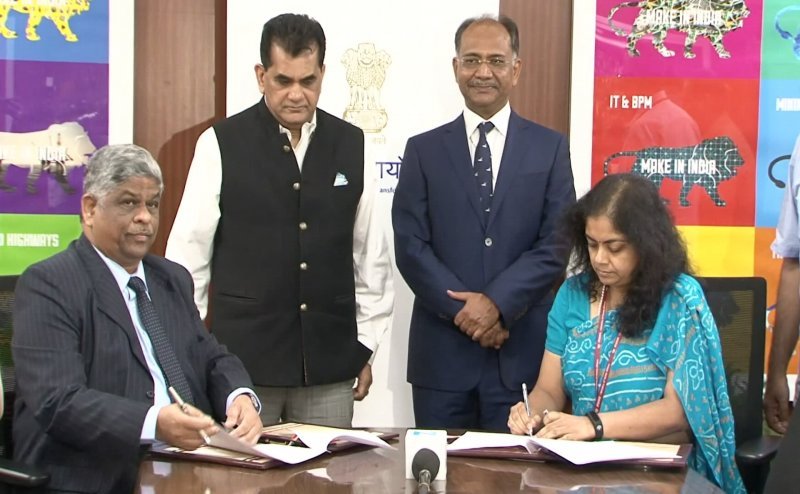 முக்கிய தினங்கள்
சர்வதேச முதியோர் தினம் – அக்டோபர் 01

வயதான நபர்களின் பங்களிப்பை அங்கீகரிப்பதற்கும் அவர்களது வாழ்க்கையை பாதிக்கும் பிரச்சனைகளை ஆராய்வதற்கும் ஒவ்வொரு ஆண்டும் அக்டோபர் 01 அன்று சர்வதேச முதியோர் தினம் அனுசரிக்கப்படுகிறது.

சர்வதேச முதியோர் தினம் – 2018 ன் கருத்துரு :"Celebrating Older Human Rights Champions"

World Habitat Day – October 1
World Vegetarian Day – October 1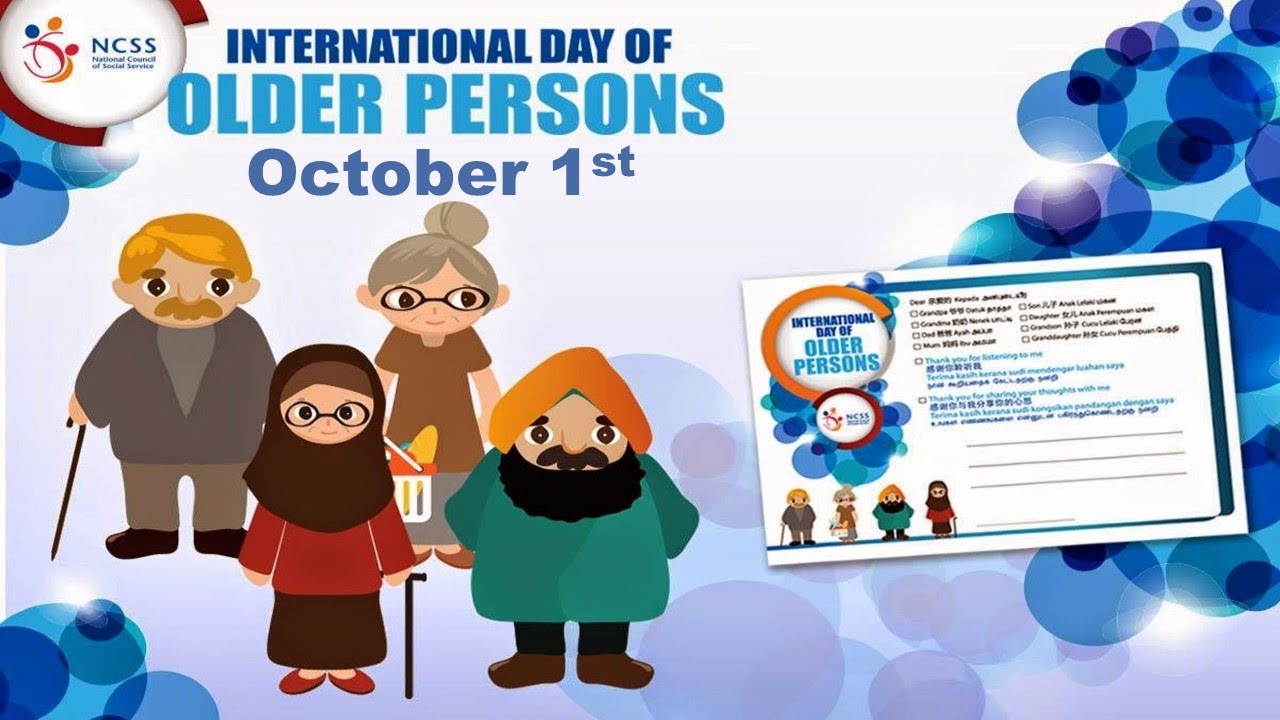 ENGLISH CURRENT AFFAIRS 
NATIONAL NEWS
To boost availability of more affordable transport fuels with better usage of agricultural residue, cattle dung and municipal solid waste, Union Minister of Petroleum and Natural Gas & Skill Development and Entrepreneurship, Shri Dharmendra Pradhan inaugurated the Sustainable Alternative Towards Affordable Transportation (SATAT) initiative.

It was launched as a part of Swachhta Hi Seva This practice of using bio gas as a fuel would help provide an additional revenue source to farmers and vehicle-users.
United Nations Secretary General Antonio Guterres arrived in New Delhi on his maiden visit to India as the head of the world body that coincides with the commencement of events marking the 150th birth anniversary of Mahatma Gandhi.

The UN chief will meet the top leadership of the country including Prime Minister Narendra Modi and is likely to discuss key global issues such as climate change and terrorism during his three-day visit. On October 3, Guterres will attend the 'Champions of Earth' ceremony in New Delhi.
The Government constituted a seven-member ministerial panel headed by Bihar Deputy Chief Minister Sushil Modi to examine modalities for revenue mobilisation in case of natural calamities and disasters. The panel would submit its report to the GST Council by October 31.
The Uttarakhand Assembly unanimously passed a resolution to declare cow the 'Rashtra Mata' or the mother of the nation. State Animal Husbandry Minister Rekha Arya, who moved the resolution in the Assembly, said that considering it a request from Uttarakhand Assembly, the Centre must grant the status of mother of nation to the cow.
Inaugurating the three-day conclave Kalahandi Dialogue, Chief Minister Naveen Patnaik announced that the Regional Research & Technology Transfer Station (RRTTS), Bhawanipatna, will henceforth be the Centre of Excellence for cotton, tropical fruit, crops and aromatic rice.

He also announced opening of five PG departments on Agronomy, Soil Science & Agriculture, Chemistry, Entomology, Plant Physiology and Plant Pathology in the College of Agriculture.
The President of India, Shri Ram Nath Kovind, inaugurated the Mahatma Gandhi International Sanitation Convention in New Delhi. India is striving to eliminate open defecation in its entirety by October 2, 2019.

The Mahatma Gandhi International Sanitation Convention is being organised by the Ministry of Drinking Water and Sanitation to mark the beginning of the 150th birth anniversary celebrations of Mahatma Gandhi, also coinciding with the fourth anniversary of the launch of Swachh Bharat Mission.
NITI Aayog has signed an agreement with cloud services provider Oracle, hospital chain Apollo Hospitals, and pharmaceutical manufacturer Strides Pharma Sciences. The agreement aims to curb the distribution of fake drugs using new technologies.

The partners will pilot a real drug supply chain using blockchain decentralised ledger and IoT software.
INTERNATIONAL
A Memorandum of Understanding (MoU) was signed between the Portuguese Environment Ministry and the Public Works Department of Goa. It will help the State manage its water resources better. Goa Public Works Department Minister Sudin Dhavalikar and Portugal's Minister of Environment Joao Pedro de Matos Fernandes signed the MoU in the the field of water supply, waste water management and sanitation to be implemented in the state.

As part of the MoU, the assessment of two of the biggest water treatment and supply plants at Selaulim and Opa in Goa would be undertaken. The MoU is for a period of two years.
The Indian Government has signed an agreement with the Japan International Cooperation Agency (JICA). JICA has agreed to provide an Official Development Assistance (ODA) loan of around Rs 5,500 crore (89,547 million Japanese Yen) as Tranche 1 for the the Mumbai-Ahmedabad High-Speed Rail project.
SCIENCE & TECHNOLOGY
Japan's two Minerva-II-1 rovers have sent first video images from the surface of asteroid Ryugu. Japan Aerospace Exploration Agency (JAXA) has released a 15-frame clip and new photographs taken by the two Minerva-II-1 rovers. The rovers were deployed by unmanned spacecraft Hayabusa2 about 60 metres on to Ryugu's surface after a 3.5 year journey. Ryugu is 280 million km away from Earth.

This is the world's first moving, robotic observation of an asteroid surface. The rovers can jump upto 15 m across the asteroid's surface and stay airborne for 15 minutes.
China launched its Centispace-1-s1 satellite on a Kuaizhou-1A low-cost solid-fuel carrier rocket from Jiuquan Satellite Launch Centre in China. This is the second commercial launch by the Kuaizhou-1A rocket. The Kuaizhou-1A rocket is a low-cost solid-fuel carrier rocket.
ECONOMY
India's external debt declined 8 per cent to USD 514.4 billion at June-end over the previous quarter on account of a decrease in commercial borrowings, short-term debt and non-resident Indian (NRI) deposits.

At end-June 2018, the external debt was placed at USD 514.4 billion, recording a decrease of USD 14.9 billion over its level at end-March 2018.
APPOINTMENTS
The International Monetary Fund (IMF) has appointed Gita Gopinath as its chief economist. India-born Gopinath will succeed Maurice Obstfeld, who announced in July that he would retire at the end of 2018, as Economic Counsellor and Director of the IMF's Research Department.
AWARDS
The 2018 Nobel Prize in Physiology or Medicine was awarded to James P. Allison of the United States and Tasuku Honjo of Japan. It has been given for their work on unleashing the immune system's ability to attack cancer, a breakthrough in developing new cancer treatments.

Allison and Dr. Honjo, working separately, showed in the 1990s how certain proteins act as "brakes" on the immune system's T-cells, limiting their ability to attack cancer cells, and that suppressing those proteins could transform the body's ability to fight cancer.
IMPORTANT DAYS
International Day of Older Persons – 1 October

To create awareness on issues that affect the older persons like health issues and elder abuse. It is also appreciates the contributions of older people to the society, 1st October 2018, International Day of Older Persons was observed throughout the world.

In 1990, the United Nations General Assembly declared 1st October as the International Day of Older Persons. It was first observed in 1991.

Theme: for International Day of Older Persons 2018 is "Celebrating Older Human Rights Champions."