We Shine Daily News
நவம்பர் 30
தமிழ்
Download Tamil PDF –

Click Here
Download English PDF – 

Click Here
தமிழக நிகழ்வுகள்
லோக்பால் மற்றும் லோக் ஆயூக்தா சட்டம் 2013-ன் 63-வது பிரிவுப்படி, ஒவ்வொரு மாநிலமும் மற்றும் யூனியன் பிரதேசமும் சட்டம் இயற்றி லோக் ஆயூக்தா நீதிமன்றத்தை அமைக்க வேண்டும். அதன்படி, தமிழக அரசானது, அரசியல் விதிகள், அதிகாரிகளின் ஊழல் புகார்களை விசாரிக்கும் "லோக் ஆயூக்தா" அமைப்பதற்கான பணியை தொடங்கியுள்ளது.

தமிழக அரசு சார்பில் "தமிழ்நாடு லோக் ஆயூக்தா விதிகள் – 2018" என்ற அரசாணை வெளியிடப்பட்டுள்ளது.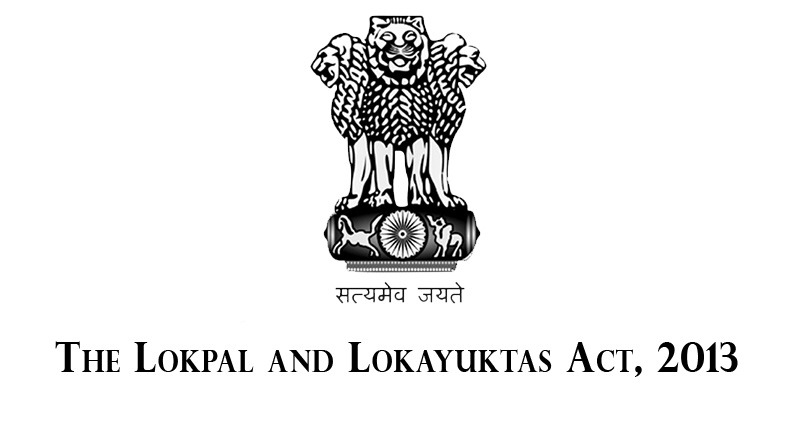 இந்திய நிகழ்வுகள்
பயங்கரவாதத்துக்கு எதிராகச் செயல்படும் நோக்கிலும், பாதுகாப்பு ஒத்துழைப்பை அதிகரிக்கும் நோக்கிலும் இந்திய – சீனா ஆகிய நாடுகளின் இராணுவப் படைகள் பங்கேற்கும் 14 நாள்கள் நடைபெறும் கூட்டுப்பயிற்சி (Hand In Hand) டிசம்பர் 10 முதல் தென்மேற்கு சீனாவிலுள்ள செங்டு பகுதியில் தொடங்க உள்ளதாக சீன பாதுகாப்புத்துறை அமைச்சகம் தெரிவித்துள்ளது.

Hand In Hand வரிசையில் இது 7-ஆவது இராணுவ கூட்டுப்பயிற்சி ஆகும்.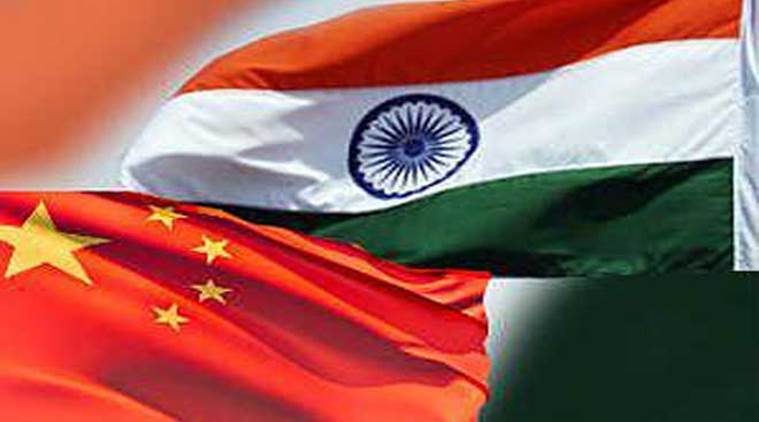 உலக நிகழ்வுகள்
தெற்காசிய நாடுகளுக்கிடையேயான நல்லுறவு, பிராந்திய ஒத்துழைப்பு ஆகியவற்றை ஏற்படுத்துவதற்காக, 2 ஆண்டுகளுக்கு ஒருமுறை நடைபெறும் சார்க் உச்சி மாநாடு 2018 ஆம் ஆண்டில் பாகிஸ்தானில் நடைபெற உள்ளது. இதில் கலந்து கொள்ளும்படி பிரதமர் மோடிக்கு பாகிஸ்தான் அழைப்பு விடுத்துள்ளது. கடைசியாக, 2014-இல் SAARC மாநாடு நேபாளத்தின் காத்மண்டு நகரில் நடந்தது.

குறிப்பு :

சார்க் (SAARC- South Asian Association for Regional cooperation) :

தெற்காசிய நாடுகளின் பிராந்தியக் கூட்டமைப்பு அல்லது சார்க் (SAARC), டிசம்பர் 8, 1985-இல் ஏற்படுத்தப்பட்டது.
தெற்காசியாவின் 8 நாடுகள் (இந்தியா, பாகிஸ்தான், வங்காள தேசம், இலங்கை, மாலத்தீவு, பூடான்) உறுப்பினர்களாக உள்ளன.
2007ல் ஆப்கானிஸ்தான் 8-வது உறுப்பு நாடாக சேர்த்துக் கொள்ளப்பட்டது.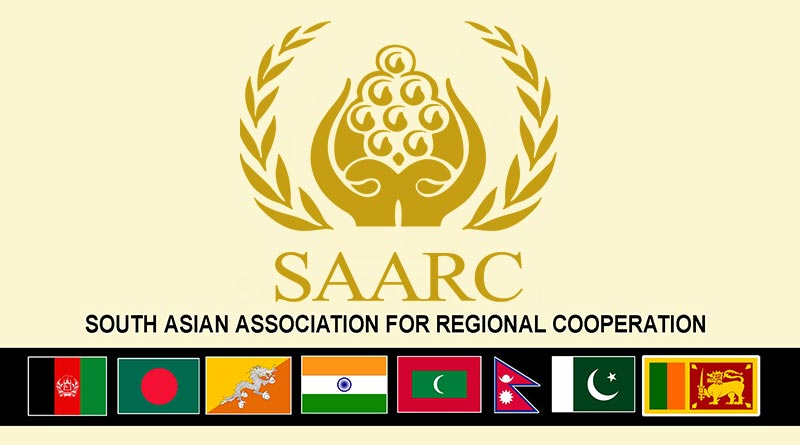 விளையாட்டு நிகழ்வுகள்
இங்கிலாந்தின் லண்டன் நகரில் நடைபெற்ற 2018 ஆம் ஆண்டின் செஸ் உலக சாம்பியன்ஷிப் போட்டியில் நார்வே நாட்டின் மேக்னஸ் கார்ல்சன், அமெரிக்காவின் ஃபயியானோ கருணா-வை வென்று நான்காவது முறையாக உலக சாம்பியன் பட்டத்தை வென்றுள்ளார்.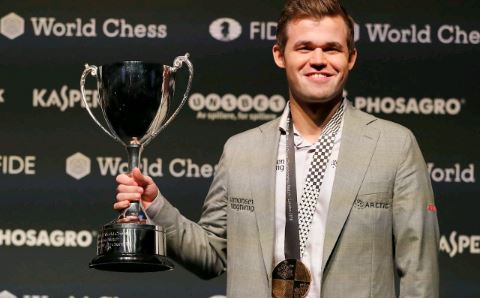 அறிவியல் மற்றும் தொழில்நுட்பம்
ஈஸிபோன் பிராண்ட் கைபேசி தயாரிப்பு நிறுவனமான இநோவஸ் (enovus) என்ற நிறுவனமானது குழந்தைகள் பாதுகாப்பாகவும், பெற்றோருடன் இணைப்பில் இருக்கும் வகையில் இந்தியாவின் குழந்தைகளுக்கான முதல் கைபேசியான "ஈஸிபோன் ஸ்டார்" என்ற கைபேசியை அறிமுகப்படுத்தியுள்ளது.

கட்டுப்படுத்தப்பட்ட முன் உள்ளீடு செய்யப்பட்ட எண்களை மட்டுமே அழைக்கும் வசதி, GPS & SO உள்ளிட்ட பல சிறப்பம்சங்களை இந்த கைபேசி கொண்டுள்ளது.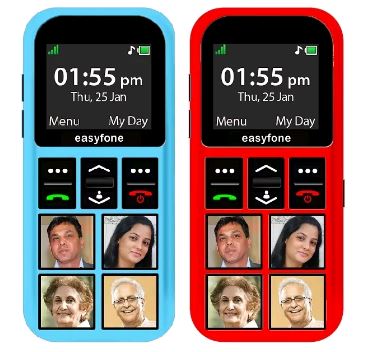 விருதுகள்
இந்திய பொறியாளர் மையம் – குவைத் கிளையின் சார்பில் குவைத் நகரில் நடைபெற்ற 51-வது பொறியாளர் தின விழாவில் சிறப்பு விருந்தினராக கலந்து கொண்ட இஸ்ரோ செயற்கைகோள் மையத்தின் முன்னாள் இயக்குநரும், விண்வெளி விஞ்ஞானியுமான 'மயில்சாமி அண்ணாதுரை"க்கு "செவ்வாய் மனிதன்" என்ற பட்டம் வழங்கப்பட்டுள்ளது.

செவ்வாய் கிரகத்துக்கு வெற்றிகரமாக மங்கல்யான் என்னும் விண்கலத்தை அனுப்பியதற்காக இவ்விருது வழங்கப்பட்டுள்ளது.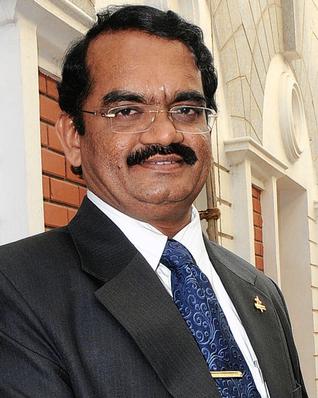 நியமனங்கள்
மத்திய பணியாளர் தேர்வாணையத்தின் (UPSC) புதிய தலைவராக அரவிந்த் சக்சேனா (Arvind Saxena) நியமிக்கப்பட்டுள்ளார். இவரது நியமனத்துக்கு ஜனாதிபதி ராம்நாத் கோவிந்த் ஒப்புதல் அளித்துள்ளார்.

அரவிந்த் சக்சேனா நவம்பர் 29-ஆம் தேதி (UPSC – Union Public Service Commission) –ன் தலைவராக பதவியேற்றுள்ளார்.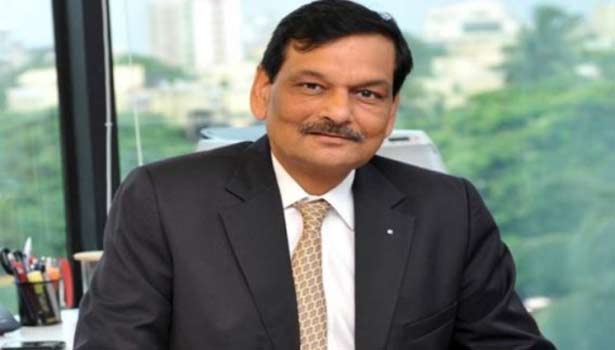 மத்திய திறன் மேம்பாடு மற்றும் தொழில்முனைவோர் அமைச்சகம், தேசிய திறன் மேம்பாட்டு கழகத்தின் (NSDC) தலைவராக திரு ஏ எம் நாயக் (Anil Manibhai Naik) என்பவரை நியமித்துள்ளது.

இந்தியாவின் பெரும் பொறியியல் மற்றும் கட்டுமான நிறுவனமான லார்சன் மற்றும் டூப்ரோ நிறுவனத்தின் தலைவராக ஏ.எம் நாயக் உள்ளார்.

NSDC – National Skill Development Corporation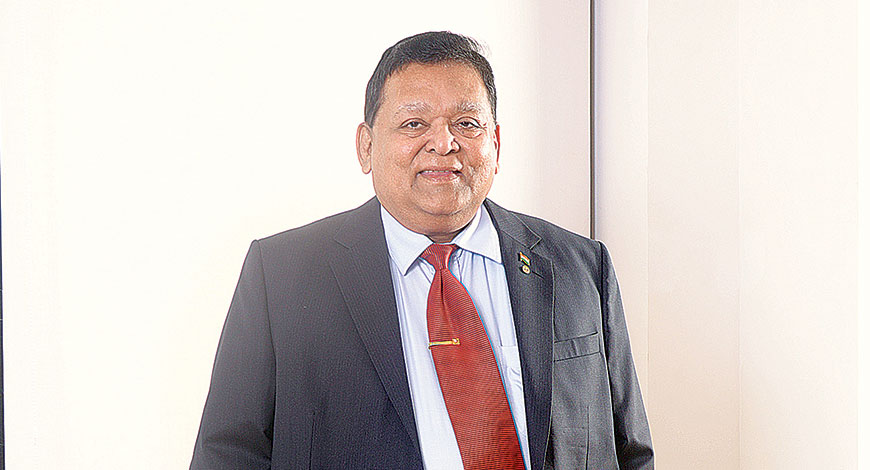 மு

க்கிய

தினங்கள்
பாலஸ்தீனிய மக்களுக்கான "சர்வதேச ஒருமைப்பாட்டு தினம்" – நவம்பர் 29

1967 ஆம் ஆண்டு அரபு – இஸ்ரேலியப் போரின் தொடக்கத்திலிருந்து இஸ்ரேல் நாடு, மேற்குக் கரை, கிழக்கு ஜெருசலேம் காசா மற்றும் சீரிய கோலன் ஆகியவற்றின் ஆக்கிரமிப்பால் ஆயிரக்கணக்கான பாலஸ்தீனியர்கள் மற்றும் சிரியர்களை இடம்பெயரச் செய்ததன் காரணமாக ஆண்டுதோறும், நவம்பர் 29 அன்று பாலஸ்தீனிய மக்களுக்கான "சர்வதேச ஒருமைப்பாட்டு தினம்" (International Day of Solidarity with the Palestinian People) அனுசரிக்கப்படுகிறது.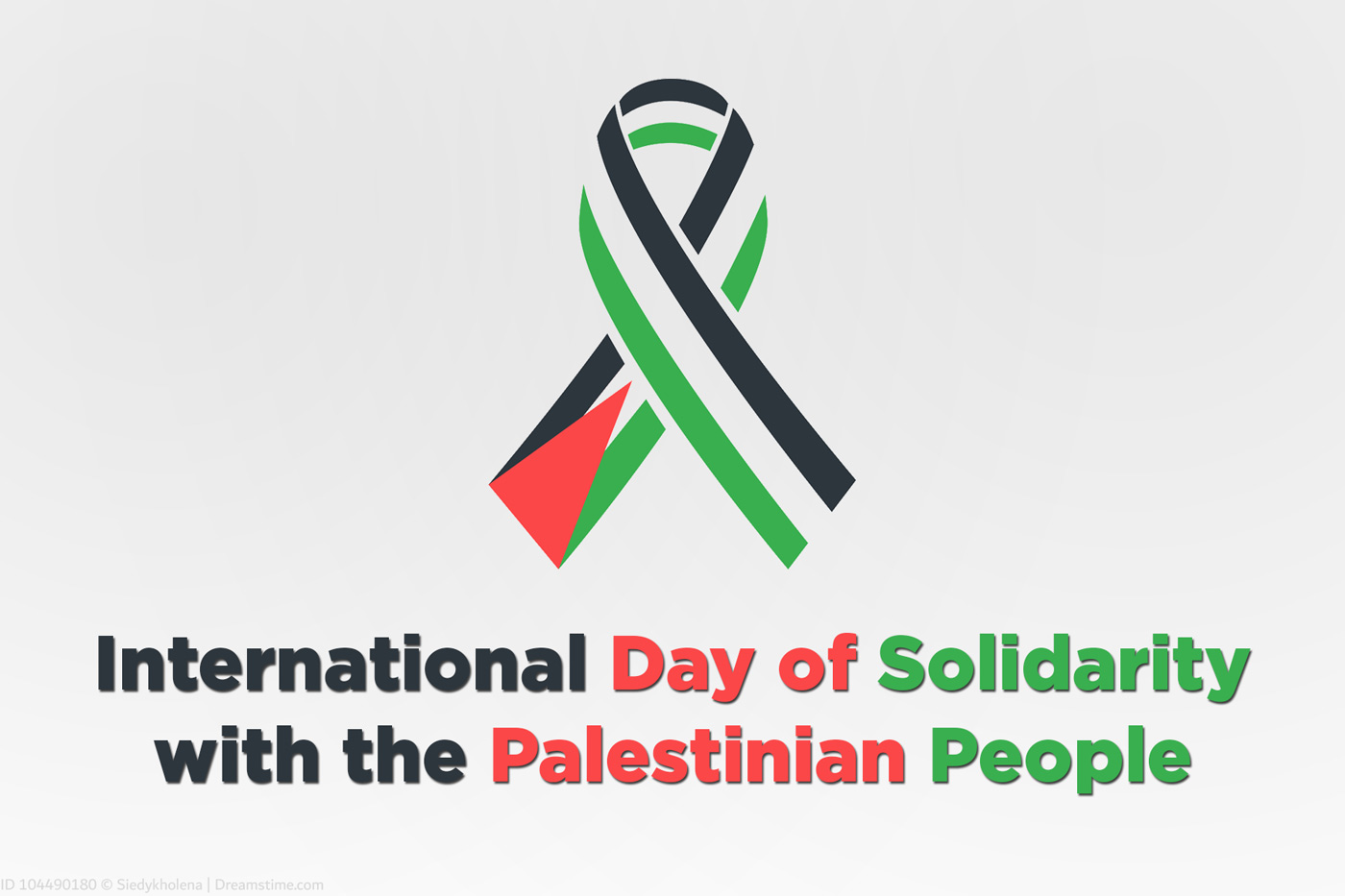 ENGLISH CURRENT AFFAIRS
NATIONAL NEWS
The International Gita Festival, 2018, will be organised in Kurukshetra in Haryana from December 7-23, in which Mauritius will be the partner country and Gujarat the partner state.

The Gita festival will also be organised in Mauritius next February.About 200 famous painters from across the country would reach Kurukshetra to draw paintings on the walls of Kurukshetra on the theme of the Mahabharata under the'paint-the-wall'
Himachal Pradesh became the first Indian state to launch a single emergency number "112" which will connect to police, fire, health and other helplines through an Emergency Response Centre (ERC) in Shimla along with 12 District Command Centers (DCCs) covering entire State.

The service is part of the Emergency Response Support System (ERSS) which includes a '112 India' mobile app integrated with panic button of smartphones and ERSS state website for ease of citizen in availing immediate assistance.
Gandhi Smriti and Darshan Samiti (GSDS), functioning under Ministry of Culture will be organising a 3 day 'South Asia Regional Youth Peace Conference' in partnership with UNESCO Mahatma Gandhi Institute of Education for Peace and Sustainable Development (UNESCO-MGIEP) and Standing Together to Enable Peace from November 28-30.

The conference will be held at Gandhi Darshan, Rajghat, Delhi. The conference is being organized to mark the beginning of celebration of 150th birth anniversary of Mahatma Gandhi.
Odisha Chief Minister Naveen Patnaik launched a public bicycle sharing project and a mobile app 'Mo Cycle' to reduce traffic congestion, enhance space efficiency, and improve air quality in the city. About 2000 MO CYCLES will be operated by three leading vendors, Hero-Hexi, Yaana, and Yulu, at about 400 plus Mo Cycle stations around the city.
India and United Kingdom Exercise KONKAN-18 held at Goa,which is scheduled till december 2,2018. Naval cooperation between India and the United Kingdom is based on the long term strategic relationship between both countries. Both Navies have, over the years, undertaken bilateral activities such as training exchanges and technical cooperation.

The Bilateral KONKAN exercise provides a platform for the two Navies to periodically exercise at sea and in harbour, so as to build interoperability and share best practices.

The exercise is aimed at deriving mutual benefit from each others'

experiences and is indicative of the continuing cooperation between the two countries.
A unique initiative called Bhasha Sangam launched by government to introduce school students to 22 Indian languages. The initiative, under Ek Bharat Shreshtha Bharat, was launched on 22nd of this month and will continue till the 21st of December.

Bhasha Sangam is a programme for schools and educational institutions to provide multilingual exposure to students in Indian languages.
The National Green Tribunal (NGT) has formed a committee to prepare a policy for dealing with the scrapping of banned petrol and diesel vehicles. The committee will consist of secretary, Ministry of Road Transport, central government with representatives from the Central Pollution Control Board (CPCB), Environment Ministry and the Delhi government.
INTERNATIONAL NEWS
The two day Second edition of India-UAE Strategic Conclave organized by Economic Times, India was held in the Capital of United Arab Emirates (UAE), Abu Dhabi. Indian Ambassador to the UAE, Mr. Navdeep Suri inaugurated the conclave where Key Business leaders and senior government officials lay down the blueprint to improve Economic cooperation between the two countries and explore the opportunities to enhance trade.
UN Environment released the 3rd edition of 'Inclusive Wealth Report 2018' and an Inclusive Wealth Index on margins of UN Environment Finance Initiative Global Roundtable in Paris, France.

According to the preliminary finding, the Republic of Korea, Singapore and Malta topped the chart of biennial survey of growth in the wealth of nations.
According to the latest edition of Global Water Monitor & Forecast Watch List (November 2018), released by IScience (US based limited liability Corporation), Water deficits will increase and intensify in India in 2019.
AWARDS
Donbass' directed by Sergei Loznitsa has won the coveted Golden Peacock Award at the 49th International Film Festival of India (IFFI), which concluded in Goa . Donbass tells the story of a hybrid war taking place in a region of Eastern Ukraine, involving an open armed conflict alongside killings and robberies perpetrated on a mass scale by separatist gangs.
At the 2-week long 38th India International Trade Fair, which was held at Pragati Maidan, New Delhi, from November 14 to 27, Union Commerce and Industry Minister Suresh Prabhu conferred awards first and second awards to the states of Uttarakhand and Himachal Pradesh. The states were awarded due to their pavilions showcasing potential to boost tourism and promotion of local products.
APPOINTMENTS
The President has appointed Shri Arvind Saxena as UPSC (Union Public Service Commission) Chairman .Prior to joining UPSC as Member, Shri Saxena was working as Director of the Aviation Research Centre (ARC)

Shri Arvind Saxena joined UPSC as a Member on May 8, 2015, and has been performing duties of the post of Chairman, UPSC since June 20, 2018.Saxena will be serving in the office till August 7, 2020, when he attains the age of 65 years.
Shri A.M. Naik has been appointed as Chairman of National Skill Development Corporation (NSDC) by the Ministry of Skill Development and Entrepreneurship.

Shri Naik was awarded the Padma Bhushan, India's 3rd highest civilian award in 2009 for his outstanding contribution to the economic growth of the country.
SCIENCE & TECHNOLOGY
The University Grants Commission (UGC) announced that it will set up a Consortium of Academic and Research Ethics (CARE) which will compile a list of "credible quality journals" and ultimately replace UGC's own list of journals. CARE will be headed by the UGC Vice Chairman Dr. Bhushan Patwardhan.

The commission admitted that the percentage of research articles published in poor quality journals is reported to be high in India which has adversely affected its image. The body will be tasked to prepare a "CARE Reference List of Quality Journals".
Casio India has announced the launch of the world's first GST calculator with two new innovations MJ-120 GST and MJ-12GST dedicated to the Indian market. It will make manual invoicing easy and hassle-free.
He Jiankui, a Chinese scientist announced creation of the world's first genetically edited babies at Hong kong, China. The announcement was made at the Second International Summit on Human Genome Editing in Hong Kong, China.
SPORTS
Norway's Magnus Carlsen retained his title as World Chess Champion beating US opponent Fabiano Caruana in a tie-breaker event. Magnus Carlsen has won the Chess Championship thrice earlier. He had two match lead and he needs only a draw in the third tie-breaker to seal his victory.
IMPORTANT DAYS
India Rivers Week 2018

The India Rivers Week (IRW) 2018, a unique meeting on rivers in India was held at the World Wide Fund for Nature-India (WWF), New Delhi, from November 24 to 26, 2018. The focus of this year's three-day meet was 'Can India Rejuvenate Ganga?'
This year's event was dedicated to Dr G D Agrawal also known as Swami Gyanswarup Sanand, who passed away on November 11 this year after a prolonged fast, which he undertook after the government's lack of response to his demands.