We Shine Daily News
நவம்பர் 22
தமிழ்
Download Tamil PDF –

Click Here
Download English PDF – 

Click Here
இந்திய நிகழ்வுகள் 
இந்தியாவின் யானைகளுக்கான முதல் பல்நோக்கு மருத்துவமனை உத்திரப் பிரதேசத்தில் மதுராவில் உள்ள சுர்முரா கிராமத்தில் தொடங்கப்பட்டுள்ளது. இது வைல்ட்லைப்Sos (wildlife Sos) என்ற நிறுவனத்தால் அமைக்கப்பட்டுள்ளது. இந்நிறுவனம் ஏற்கெனவே 2010ம் ஆண்டில் முதல் யானை பாதுகாப்பு மற்றும் நலமையத்தை ஏற்படுத்தி இருந்தது குறிப்பிடத்தக்கது.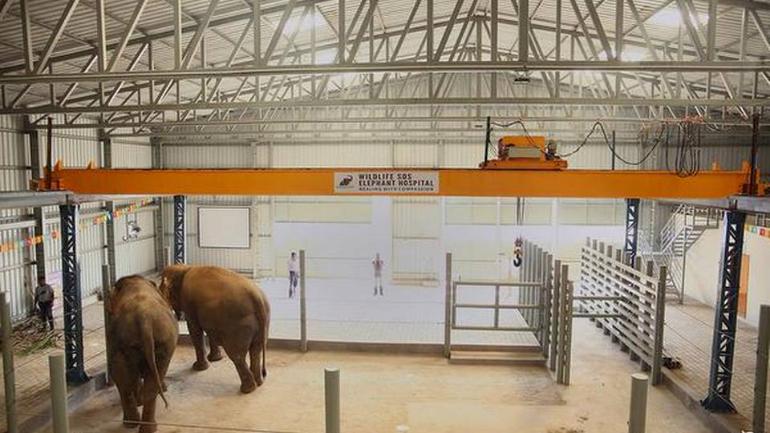 மத்திய மற்றும் மாநில புள்ளியியல் அமைப்புகளின் 26வது மாநாடு, இமாச்சலப் பிரதேசத்தின் தர்மசாலாவில் நடைபெற்றது. இந்த மாநாடானது மத்திய புள்ளியியல் மற்றும் திட்ட அமலாக்கத் துறை அமைச்சகத்தால் ஏற்பாடு செய்யப்பட்டிருந்தது.

இவ்வருட மாநாட்டின் கருத்துருவானது "அலுவல் பூர்வமான புள்ளியியல் தரவுகளின் தர நிர்ணயம்" என்பதாகும்.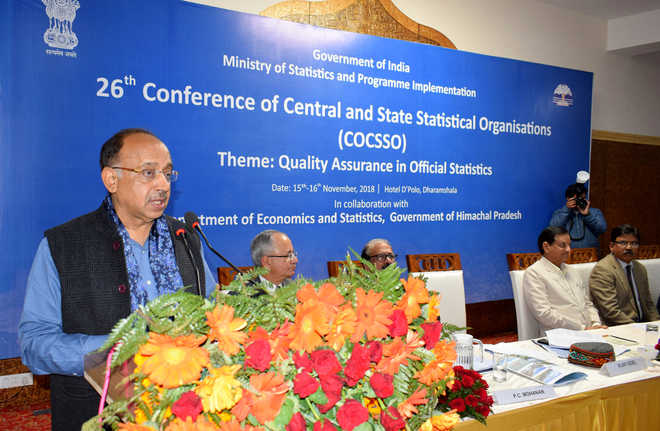 கோவா கப்பல் கட்டும் தளத்தில் 2 போர்க் கப்பல்களை கட்டுவதற்கான ஒப்பந்தம், இந்தியா – ரஷ்யா நாடுகளுக்கிடையே கையெழுத்தாகி உள்ளது.

இந்த ஒப்பந்தம், இந்திய ராணுவ பொதுத்துறை நிறுவனமான கோவா சிப்யார்ட் லிமிடெட், ரஷ்ய அரசின் இராணுவ மேஜர் ரோசோ போர்ன் எக்ஸ்போர்ட் நிறுவனத்திற்கும் இடையே கையெழுத்தாகியுள்ளது.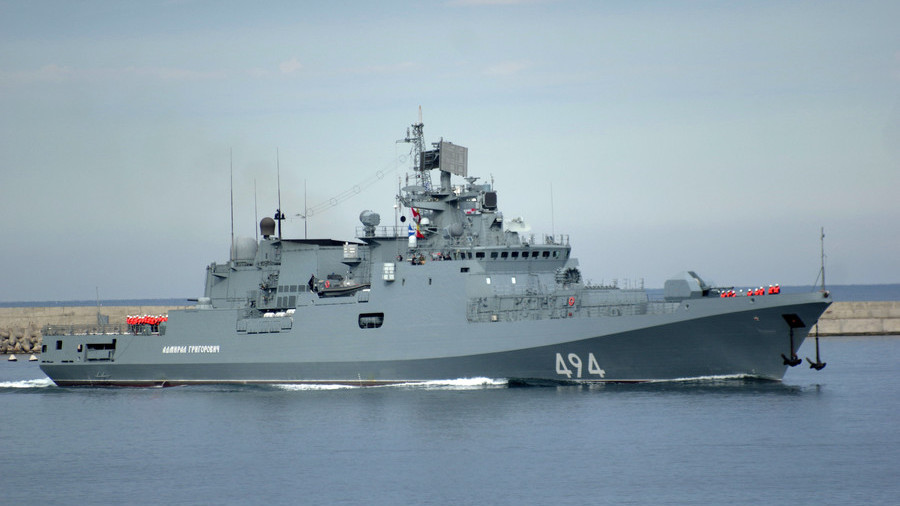 உலக நிகழ்வுகள் 
எரித்ரியா மீது சுமத்தப்பட்ட பல்வேறு தடைகளை விலக்கிக் கொள்வதற்கு ஒன்பது வருடங்களுக்குப் பிறகு 2018–ல், ஐ.நா. பாதுகாப்பு குழுவானது(UNSC – United Nations Security Council) ஒப்புதல் அளித்துள்ளது.

பாதுகாப்பு குழுவானது (UNSC), எரித்ரியா மீது ஆயுதத்தடை, பயணத்தடை, சொத்து முடக்கம் ஆகியவற்றை விதித்திருந்தது.

குறிப்பு:

எரித்ரியாவானது மேற்கில் சூடான் தெற்கில் எத்தியோப்பியா மற்றும் தென்கிழக்கில் டிஜிபுட்டி ஆகியவற்றை எல்லைகளாகக் கொண்ட ஆப்பிரிக்க நாடாகும்.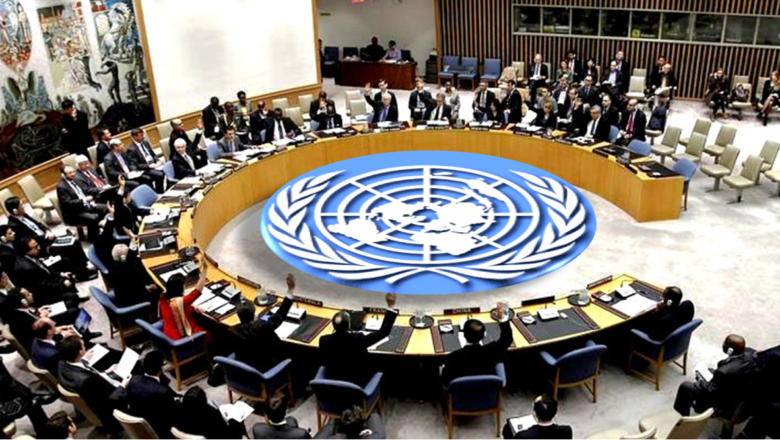 உள்நாட்டு மக்களுக்கான தொழில்சார் பயிற்சிகள், கல்விமுறை மற்றும் மொழிதிறன் வளர்ப்பு போன்றவற்றில் அவர்களின் திறமைகளை வளர்க்க ஒரு நாடு எந்த அளவில் முதலீடு செய்திருக்கிறது என்பதை அடிப்படையாகக் கொண்டு, சுவிட்சர்லாந்தின் ஐ.எம்.டி பிசினஸ் ஸ்கூல் நடத்திய "உலக திறமையான நாடுகள் – 2018" உலகளாவிய ஆய்வில் இந்தியாவானது மொத்தம் 63 நாடுகளில் 53வது இடத்தைப் பிடித்துள்ளது.

இந்த ஆய்வில் சுவிட்சர்லாந்து முதலிடத்தில் உள்ளது. 2017ம் ஆண்டில் இந்தியா 51வது இடத்தில் இருந்தது குறிப்பிடத்தக்கது.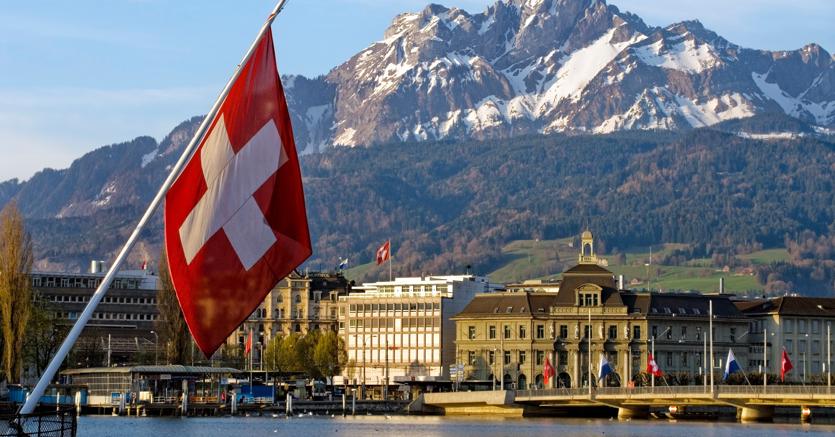 விளையாட்டு நிகழ்வுகள்
அமைதி மற்றும் வளர்ச்சிக்கான "இந்திரா காந்தி விருது" (2018 Indira Gandhi Prize) டெல்லியைச் சேர்ந்த சுற்றுச்சூழல் பாதுகாப்பு அமைப்பான "CSE"–க்கு (அறிவியல் – சுற்றுச்சூழல் மையம்) வழங்கப்பட்டுள்ளது.

சுற்றுச்சூழல் சீரழிவைத் தடுப்பதற்கான நடவடிக்கைகளில் நிலையான பங்களிப்பை, செய்துவருவதற்காகவும், இந்தியாவில் சமூக மற்றும் பொருளாதார மேம்பாட்டுக்கான கொள்கைகள் மற்றும் திட்டங்களில் அந்த அமைப்பு வழங்கியுள்ள பங்களிப்பிற்காக சிஎஸ்இ (CSE – Center For Science and Environment) அமைப்புக்கு இவ்விருது வழங்கப்பட்டுள்ளது.

 

நியமனங்கள்
2016ஆம் ஆண்டு நடைபெற்ற வாக்கெடுப்பின் போது ஐரோப்பிய ஒன்றியத்தை விட்டு விலகுவதற்கு ஆதரவளித்த இளையோர் சுகாதாரத்துறை அமைச்சர் ஸ்டீபன் பார்க்லே, பிரெக்ஸிட் (BREXIT) அமைப்பின் புதிய செயலாளராக பிரிட்டன் பிரதமர் தெரசா மேவால் நியமிக்கப்பட்டு உள்ளார்.

ஐரோப்பிய ஒன்றியத்தை விட்டு விலகுவதற்கான தெரசா மேவின் வரைவு அறிக்கை தொடர்பாக பதவி விலகிய டொமினிக் ராப் என்பவருக்குப் பதிலாக ஸ்டீபன் பார்க்லே பதவியேற்றுள்ளார்.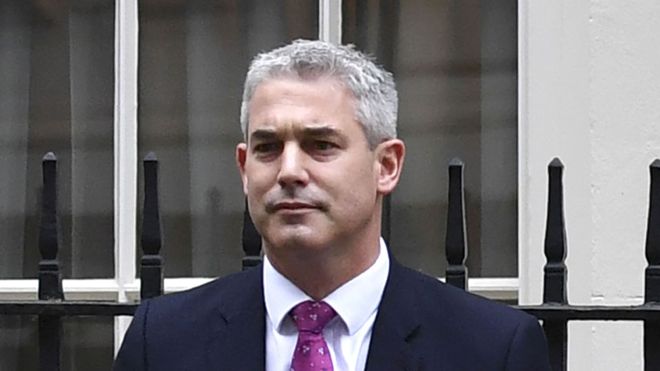 முக்கிய தினங்கள் 
குவாமி ஏக்தா வாரம் (தேசிய ஒருமைப்பாட்டு வாரம்) – நவம்பர் 19 முதல் 25 வரை.

தேசிய ஒருமைப்பாட்டையும், மத நல்லிணக்க உணர்வையும் பலப்படுத்தி ஊக்குவிக்க ஆண்டுதோறும் நவம்பர் 19 முதல் நவம்பர் 25 வரை தேசிய ஒருமைப்பாட்டு வாரம் கடைப்பிடிக்கப்பட்டு வருகிறது.

குவாமி ஏக்தா வாரத்துடன் ஒன்றிணைந்துப் போகும் வகையில் மத நல்லிணக்கப் பிரச்சாரத்தை மத்திய உள்துறை அமைச்சகத்தின் கீழ் உள்ள தன்னாட்சி அமைப்பான மத நல்லிணக்கத்திற்கான தேசிய அமைப்பு நடத்துகிறது.

குறிப்பு:

தேசிய ஒருமைப்பாட்டு தினம் – நவம்பர் 19.
தேசிய மத நல்லிணக்க கொடிநாள் – நவம்பர் 25.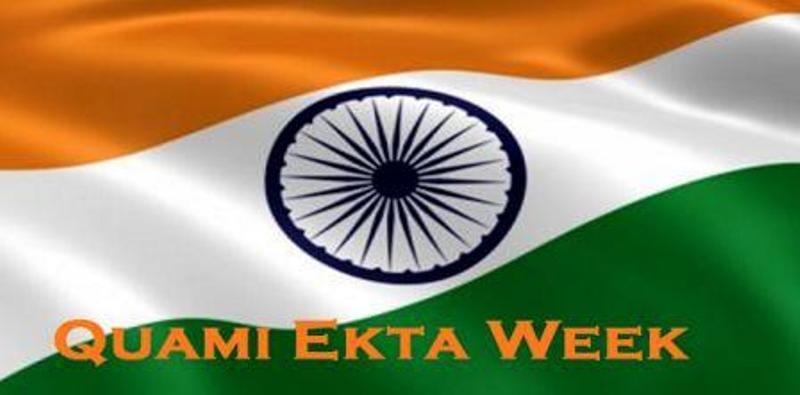 ENGLISH CURRENT AFFAIRS
NATIONAL NEWS
Prime Minister Narendra Modi laid the foundation stone of Vishwakarma Skill University at village Dudhola in Palwal from Sultanpur village in Gurugram  A sum of over Rs 1,000 crore would be spent on setting up this Skill University, which would impart skill training to the youth and encourage them to be self employed. 

The University has signed MoUs with 21industries for training of different courses. The construction work would be carried out in three phases and there is a plan to complete the first phase by 2020.
The 27th BASIC Ministerial Meeting on Climate Changehas urged the advanced countries to enhance their support to the developing nations in effectively implementing the Paris Agreement to combat climate change. The BASIC countries comprise Brazil, South Africa, India and China. The two-day Meeting on Climate Change concluded in New Delhi.

It resolved to promote low carbon transition to safeguard the future of mankind. Brazil will host the next meeting of BASIC in 2019.
Andhra Pradeshis building a world-class and India's first 'Justice City' within its new capital Amaravati with the vision to provide a state-of-the-art ecosystem built on latest technology for supporting the judicial system in the state.

Amaravati will be the first city in Indiato be home to the nation's first dedicated city on Justice. The Justice City is expected to generate employment for more than 1.3 lac people.
The Himachal Pradesh governmentin the cabinet meeting accorded its approval to implement Sashakt Mahila Yojna in the state with a vision to empower rural women by providing them an interface for organisation and socio-economic development.

The meeting was held under the chairmanship of Chief Minister Jai Ram Thakur in Shimla. The scheme not only envisages to link rural women with sustainable livelihood opportunities but also to improve their skill by imparting training.
The First International Public Art Symposium (IPAS), jointly organised by the Artist Network Promoting Indian Culture (ANPIC), the Bhubaneswar Development Authority (BDA) and the Bhubaneswar Municipal Corporation (BMC) was inaugurated by Chief MinisterNaveen Patnaik in Bhubaneswar.

IPAS is the first open-air museum of waste-to-artwhere noted artists from 14 countries have come to participate and made different sculpture from waste materials and scraps.
Union Human Resource Development Minister Prakash Javadekarlaunched the Institution's Innovation Cell (IIC) in New Delhi at the All India Council of Technical Education (AICTE) foster an attitude of research among students. More than 1,000 higher education institutes have already established IICs on their campuses to promote innovation.
India and Russiaconfirmed a USD 500 million deal for construction of two Talvar-class missile frigates in Goa for the Indian Navy. The agreement was signed under the government-to-government framework for defence cooperation between: Defence PSU Goa Shipyard Ltd (GSL) and Russia's state-run defence major 
INTERNATIONAL NEWS
India and Vietnamhave decided to step up defence cooperation and oil exploration with India. It aims to boost their bilateral ties as they reaffirmed the importance of freedom of navigation, over-flight and unimpeded economic activities in the South China Sea.

Kovind and his Vietnamese counterpart Nguyen Phu Trong agreed to effectively implement the Joint Vision Statement on Vietnam–India Defence Cooperation for the period of 2018-2020.
Russiandefence major Rosoboronexport emerged as the lowest bidder in the Indian Army's tender for procurement of a batch of Igla-S, very short range air defense or VSHORAD program missile system, worth $1.47 billion.

Furthermore, 600 missileswill be produced in India under Prime Minister Narendra Modi's Make in India initiative.
SCIENCE & TECHNOLOGY
Scientists announced that, the world's first medical imaging scanner "Explorer"that can capture a 3D picture of the whole human body at once in 20-30 seconds, has produced its first scans. Explorer has been developed by scientists from the University of California – Davis in the US in partnership with Shanghai-based United Imaging Healthcare (UIH).
Chinasuccessfully launched five satellites, including a new space environment research satellite and four nano satellites on a single rocket. The rocket Long March -2D carried away the satellites from the Jiuquan Satellite Launch Centre in China's Gansu province.

Satellite named Shiyan Weixing-6will be used for space environment detection and related technical tests.
APPOINTMENT
Millie Bobby Brown, actor of Netflix sci-fi drama 'Stranger Things'has been appointed as UNICEF's latest Goodwill Ambassador. The 14 –year old, Emmy award nominated star is the youngest person ever to be appointed to this position. 

Millie will use her global platform to help raise awareness of children's rights and issues affecting youth, such as lack of education, safe places to play and learn, and the impact of violence, bullying and poverty.
Medical education Ministry of the Maharashtra governmenthas appointed Dr Jagannath Dixit as the brand ambassador of its anti-obesity campaign. In 2012, Dr Dixit had started a WhatsApp campaign to address this issue and to provide guidance to people affected by the lifestyle disease.
AWARDS
Bollywood superstarAmitabh Bachchan was awarded the third Sayaji Ratna Award, established in the memory of erstwhile Baroda ruler Sayajirao Gaekwad III. The Baroda Management Association had, in 2013, instituted the award to mark the 150th birth anniversary of the ruler, known for undertaking major social reform measures during his rule in the early twentieth century.
SPORTS
India's Mary Komdefeated China's Wu Yu 5-0 in the 48kg quarterfinals of the women's World Boxing Championships in New Delhi. She is assured of a medal. Mary becomes the most successful medal winner in the Championship's history with seven medals across different weight categories.
IMPORTANT DAYS
World Fisheries Day- November 21

World Fisheries Dayis celebrated every year on November 21 to highlight the importance of healthy oceans ecosystems and to ensure sustainable stocks of fisheries in the world. Fisheries is an important sector in India that provides employment to millions of people apart from contributing to the food security of the country.
The themefor World Fisheries Day 2018 was "Labour rights are human rights: working together to ensure the rights of fishers – fighting trafficking and forced labour in the fishing sector".