We Shine Daily News
நவம்பர் 15
தமிழ்
Download Tamil PDF – Click Here
Download English PDF – Click Here
இந்திய நிகழ்வுகள்
மகாராஷ்டிரா மாநிலத்தின் நாசிக் மாவட்டத்திலுள்ள பீரங்கிப்படை மையத்தில், அமெரிக்காவின் தயாரிப்பான M777 155mm/39 Calibre Ultra Light Howitzer மற்றும் தென் கொரிய தயாரிப்பான K9 VAJRA-T 155mm/53 ஆகிய பீரங்கிகள் இந்திய இராணுவத்தில் புதிதாக சேர்க்கப்பட்டுள்ளன.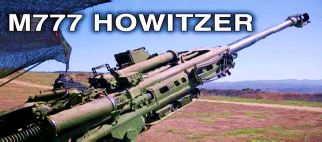 விமானப் பொறியியல் மற்றும் தளவாடங்களின் வளர்ந்து வரும் போக்கு என்ற கருத்தின் மீதான இரண்டு நாள் கருத்தரங்கு (AVIAMAT- 2018) புது டெல்லியில் நடைபெற்றது.

இது இந்திய விமானப் படை மூலமாக ஏற்பாடு செய்யப்பட்டது.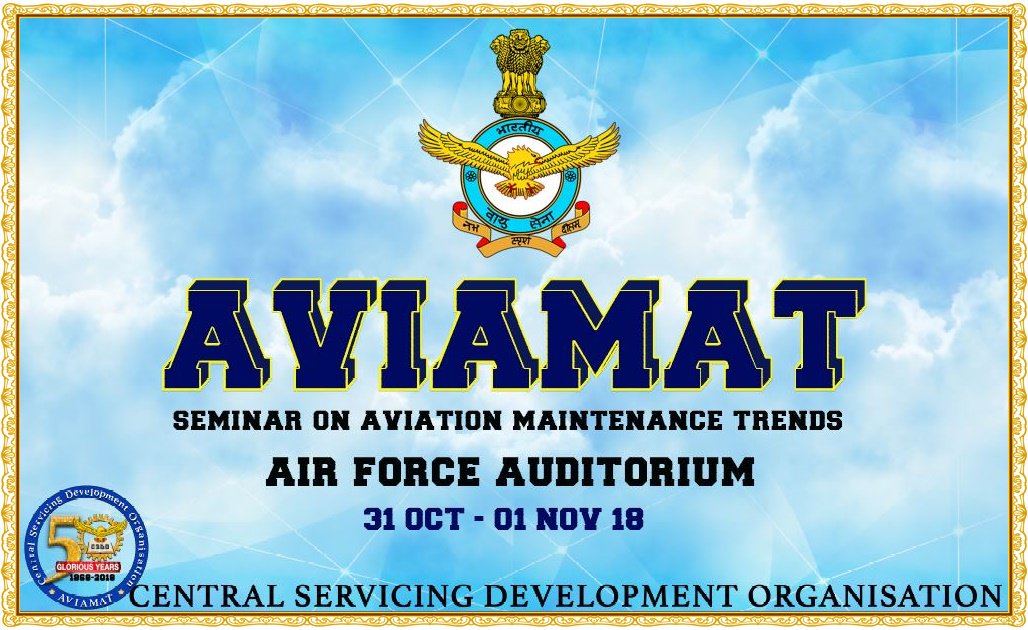 2019 பொதுத் தேர்தலுக்காக பொது விவாதங்கள் மற்றும் குடிமை நிர்வாகப் பணிகளில், பங்களிப்புகளை ஊக்குவித்து இளைஞர்களை உற்சாகப்படுத்தும் வகையில் #Power of 18 என்ற பிரச்சாரத்தை டிவிட்டர் இந்தியா அறிமுகப்படுத்தியுள்ளது.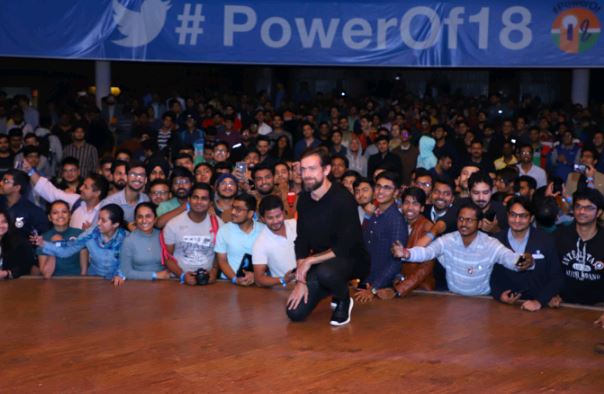 ஆண்டிற்கு இரண்டு முறை நடைபெறும் கடற்படைத் தளபதிகள் மாநாட்டின் 2018ம் ஆண்டிற்கான இரண்டாம் பதிப்பு புதுடெல்லியில் நடைபெற்றது.

இம்மாநாட்டின் கருத்துரு 'உகப்பாக்கம் மற்றும் வளர்ந்து வரும் தொழில் நுட்பங்கள்' என்பதாகும்.

இந்த மாநாடானது பிரதமரின் பிராந்தியத்தில் அனைவருக்கும் பாதுகாப்பு மற்றும் வளர்ச்சி (SAGAR-Security and Growth for All in the Region) என்ற முன்முயற்சியின் ஒரு பகுதியாகும்.

டெல்லி மாநில அரசானது, உருது கலாச்சாரம் மற்றும் அதன் பாரம்பரியத்தை ஊக்குவிப்பதற்காகவும், பாதுகாப்பதற்காகவும் Jashn-e-Virasat-e-Urdu என்ற விழாவை கன்னாட் பிளேசில் உள்ள சென்டல் பூங்காவில் கொண்டாடி வருகிறது.

ஆறு நாட்கள் நடைபெறும் இந்த விழாவானது இன்று (15.11.2018) நிறைவடைகிறது.

இந்த விழாவில் உருது பாரம்பரிய நிகழ்வுகள் இடம்பெற்றது குறிப்பிடத்தக்கது.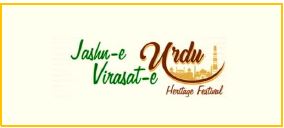 உலக நிகழ்வுகள்
33வது ASEAN உச்சிமாநாடு சிங்கப்பூரில் நவம்பர் 11 அன்று தொடங்கியது. இதில் ASEAN அமைப்பின் 10 உறுப்பு நாடுகளின் தலைவர்கள் கூடி பொருளாதாரம், பாதுகாப்பு, கலாச்சார ஒத்துழைப்பு குறித்து விவாதித்தனர்.

33வது ASEAN மாநாட்டின் கருப்பொருள் – Resilient and Innovative ASEAN.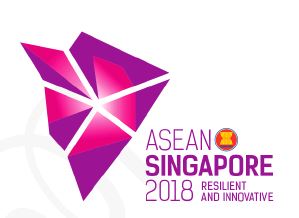 விளையாட்டு நிகழ்வுகள்
உலக மல்யுத்த கூட்டமைப்பு (UWW) உலக ஆடவர் மல்யுத்த தரவரிசைப் பட்டியலை வெளியிட்டது. இதில் ஆடவர் 65 கி.கி பிரிவில், இந்திய மல்யுத்த வீரர் பஜ்ரங் புனியா முதலிடத்தை பிடித்துள்ளார். இவர் நடப்பு சீசனில் காமன்வெல்த், ஆசிய போட்டியில் தங்கம், புடாபெஸ்டில் நடந்த உலக சாம்பியன் போட்டியில் வெள்ளி உள்பட மொத்தம் 5 பதக்கங்களை வென்றுள்ளார்.

UWW என்பது தொழில்முறை மல்யுத்த விளையாட்டிற்கான ஒரு சர்வதேச நிர்வாக அமைப்பாகும்.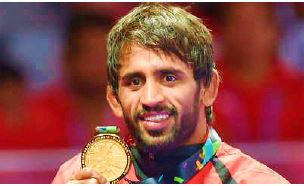 அறிவியல் மற்றும் தொழில்நுட்பம்
IIT-ரூர்க்கியின் அறிவியலாளர்கள் புற்றுநோய் செல்களை ஒரே நேரத்தில் கண்டறியவும் அழிக்கவும் கூடிய ஒளிரும் கார்பன் பொருளை உருவாக்கியுள்ளனர்.

இந்த நானோ அளவிலான (

10–9

 

மீட்டர்) கார்பன் பொருட்கள் புற்றுநோய் செல்களை கண்டறியும் தன்மை மற்றும் சிகிச்சையளிக்கும் தன்மை ஆகியவற்றுக்கான முகவர்களாக செயல்படும்.

இவை ரோஸ் பெர்விங்கிள் என்ற தாவர இலையிலிருந்து பிரித்தெடுக்கப்பட்டது.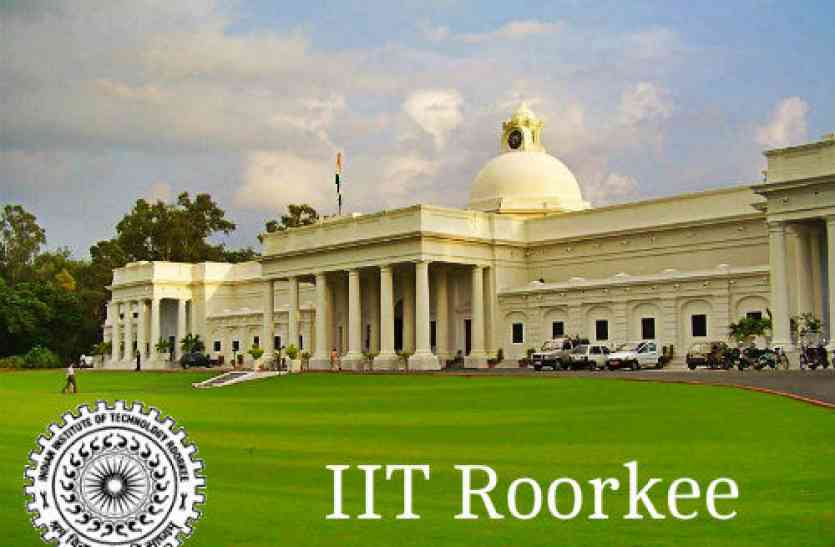 விருதுகள்
பிரான்ஸின் உயரிய குடிமகன்களுக்கான விருதான 'நைட் ஆப் தி லீஜியன் ஆப் ஹானர்' என்ற விருது ஜவஹர் லால் சரீனுக்கு வழங்கப்பட்டுள்ளது.

இவ்விருது இந்தியாவிற்கான பிரெஞ்சுத் தூதரான அலெக்ஸாந்தர் லெக்லர் என்பவரால் வழங்கப்பட்டது.

இந்த விருதானது, இந்தியா மற்றும் பிரான்ஸ் ஆகிய நாடுகளுக்கிடையேயான கலாச்சார ஒத்துழைப்பை மேம்படுத்துவதிலும் பிரெஞ்சு மொழியை ஊக்குவித்தலிலும் முக்கிய பங்காற்றியதற்காக வழங்கப்பட்டுள்ளது.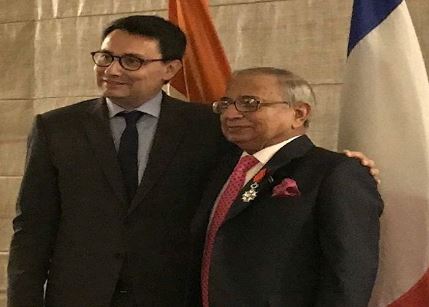 முக்கிய தினங்கள்
உலக நீரிழிவு தினம் – நவம்பர் 14

உலக நீரிழிவு தினமானது 2006ல் ஐக்கிய நாடுகளின் அதிகாரப்பூர்வ நாளாக மாற்றப்பட்டது

1992ம் ஆண்டில் சார்லஸ் பெஸ்ட் உடன் இணைந்து இன்சுலினைக் கண்டறிந்த ஃபரெடெரிக் பாண்டிங்கின் பிறந்த நாளை நினைவு கூறுவதற்காக, நவம்பர் 14 அன்று இந்த தினம் அனுசரிக்கப்படுகிறது.

2018 மற்றும் 2019ம் ஆண்டிற்கான கருத்துரு – குடும்பம் மற்றும் நீரிழிவு என்

பதா

கும்.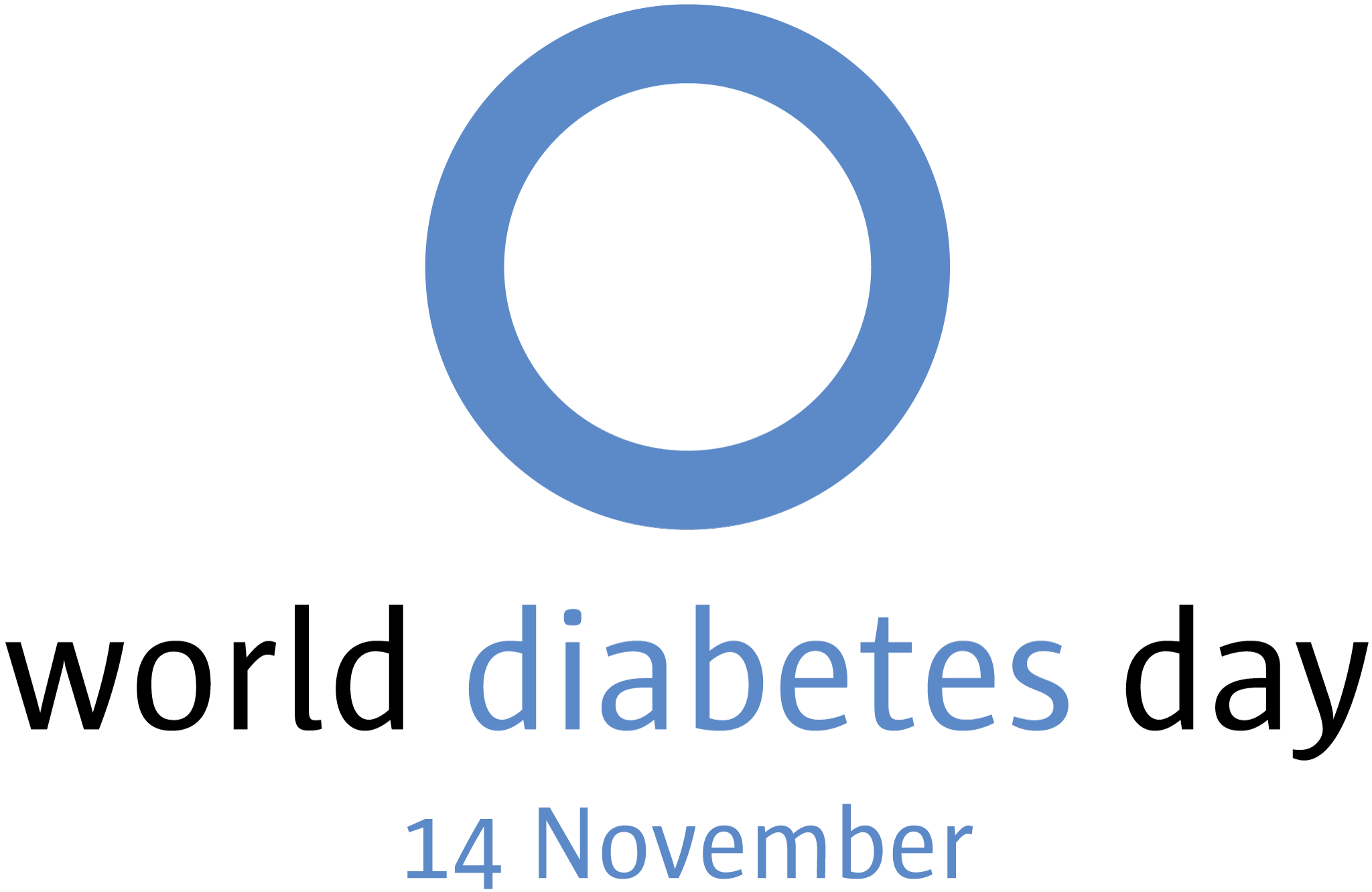 ENGLISH CURRENT AFFAIRS
NATIONAL NEWS
The government will release aRs 75 coin to commemorate the 75th anniversary of Netaji Subhash Chandra Bose hoisting the Tricolour for the first time at Port Blair. The Ministry of Finance has issued a notification regarding the release of the Rs 75 coin along with its specifications.

On December 30, 1943, Bose, who raised the Indian National Army (INA) to fight against the British, had hoisted the Tricolour for the first time at Cellular Jail, Port Blair.

The coin will carry an inscription saying 'First Flag Hoisting Day' in both Devanagari script and English.
Icelandtopped the charts with the lowest risk of a natural disaster as well as crime rates, while India ranked as the fourth most dangerous country to visit. The data was extracted from reports in the World Economic Fund on crime rates, the World Risk Report on natural disasters, the NHS Fit For Travel website on health and the Foreign Office's assessments of the risks of terrorism.

Despite the risk of terrorist attack marked as being "likely", UAE which is home to one of the most popular holiday destinations, Dubai, was ranked second. Singapore which stood in third place was also ranked highly across all categories.
The Andhra governmentlaunched a Cloud-based skill initiative with Amazon Web Services (AWS), Amazon's Cloud arm, where it will skill 60,000 students across the state's over 300 engineering and non-engineering colleges by 2020.

An MoUto build skills and literacy under the mission titled "Cloud For All-Knowledge and Skills Mission," was exchanged between Sambasiva Rao, CEO, Andhra Pradesh State Skill Development Corporation (APSSDC) and Sunil PP, India Education Lead, Public Sector, Amazon Internet Services Private Limited in Vijayawada.
In consonance with the spirit of digital India, the Delhi Policelaunched an e-learning portal 'NIPUN' to impart in-service training to its personnel. Delhi Police Commissioner Amulya Patnaik lauded the efforts of the Training Division in using the technology to reach out to a large number of police personnel to keep them updated about any changes in the law.

The e-learning portal aims at imparting online training and information through specialized courses designed by experts.
To encourage children towards making new innovations,NITI Aayogand UNICEF launched UNICEF- Atal Tinkering LabHackthon to commemorate Children's Day.  It is a 72-hour problem solving quest whose winners will be announced on 20th of November. This is a part of the Atal Tinkering Labs and Atal Innovation Mission.

During the Children's Day Week, from November 14- 20 2018, AIM and UNICEF are jointly seeking linkages to create a platform of innovation.
The 38thedition of India International Trade Fair (IITF) was inaugurated by Union Minister of State for Culture, Mahesh Sharma at Pragati Maidan, in New Delhi. Theme of the 38th IITF was: 'Rural Enterprises in India'. The event will take place for 14 days. It will end on 27th November 2018.
To provide cheaper loans to startups in the cooperative sector, Agriculture Minister Radha Mohan Singhlaunched of a scheme named "Yuva Sahakar-Cooperative Enterprise Support and Innovation Scheme".

This scheme was launched while inaugurating the 65th All India Cooperative Weekorganised by the National Cooperative Union of India (NCUI) in New Delhi.
INTERNATIONAL NEWS
According to the report by the International Energy Agencytitled 'World Energy Outlook', India would surpass US as the 2nd biggest emitter of carbon dioxide from the power sector in the world after China. India's growing energy demand is the reason for the title which is expected to be achieved before 

Globally, India and Southeast Asiacombined are the growth centers for coal-fired power, with demand more than doubling over the period to 2040.
APPOINTMENT
Union Ministers DV Sadananda Gowda and Narendra Singh Tomarwere assigned additional portfolios of theMinistry of Chemicals and Fertilizers and the Ministry of Parliamentary Affairs, respectively. It is decided following the demise of Union Minister and Karnataka BJP leader Ananth Kumar.
Asian Games gold-medallist sprinter Hima Dashas been appointed as the first ever youth ambassador of United Nations Children's Fund (UNICEF) India. UNICEF India works with central government to ensure that each child born in this country gets the best start in life, thrives and develops to his or her full potential.
SCIENCE & TECHNOLOGY
Indian Space Research Organisation (ISRO) successfully launched its latest communication satellite GSAT-29, which was put in Geosynchronous Transfer Orbit by India's 5thgeneration heavy-lift rocket Geosynchronous Satellite Launch Vehicle Mark III D2 (GSLV-Mk III D2).

GSAT-29 satellite weighs 3423 kg. It carries Ka and Ku band high throughput transponders that will provide communication services to remote places in the North East and Jammu and Kashmir. GSLV Mark III D2 placed the satellite in the Geosynchronous Transfer Orbit in a little over 16 minutes after the lift off.
AWARDS
Barcelona forward Lionel Messiwas declared La Liga league's best player of the 2017-18 campaign, by Marca at an awards ceremony in Barcelona, Spain. The award was presented at Marca's football awards for the 2017-18 season. Marca is a Spanish national daily sport newspaper.

Lionel Messialso won the Pichichi Trophy given to the top scorer in La Liga each year. He also won the Di Stefano trophy, awarded to the best player of the season.
SPORTS
Odisha government signed a Memorandum of Understanding (MoU) with All India Football Federation (AIFF)to host National team camps and become the home of the I-League side Indian Arrows. The training and related infrastructure like gymnasiums, swimming pool, etc, will be set up at the Kalinga Stadium Complex.

The Indian Under-15 National team and AIFF's development side Indian Arrows, consisting of Indian Under-17 World Cup players, have been using the infrastructure.
IMPORTANT DAYS
World Diabetes Day – November 14

World Diabetes Day 2018is observed on November 14. This day is undoubtedly one of the biggest health events of the year, with the condition being very common in India. According to the World Diabetes Federation, over 425 million people are currently living with diabetes. 
This year, the themeof World Diabetes Day is "The Family and Diabetes".
World Antibiotic Awareness Week- November 13 to November 19

Every year, a week in Novemberis dedicated towards spreading awareness about antibiotics, the consumption of which widespread across the world. Known as the World Antibiotic Awareness Week, this event is aimed at spreading awareness about the importance of antibiotic resistance.
World Antibiotic Awareness Week 2018is observed from November 13 to November 19. With the overall theme of"Antibiotics: handle with care", the campaign aims to raise awareness of antibiotic resistance and how changing our behaviour can make a difference.