We Shine Daily News
நவம்பர் 14
தமிழ்
Download Tamil PDF – Click Here
Download English PDF –  Click Here
தமிழக நிகழ்வுகள்
சென்னை மாநகர குடிநீர் வாரியமானது, குடியிருப்புப் பகுதிகளுக்கு வழங்கப்படும் குடிநீரை வணிகப் பயன்பாடுகளுக்கு திசை திருப்பப்படுவதைத் தவிரப்பதற்காக 'ஒற்றை முறை கடவுச்சொல்' (OTP – One Time Password)முறைமையை அறிமுகப்படுத்தியுள்ளது.

'குடிதண்ணீருக்கு அழைக்க' என்றும் 'கழிவு'நீர் சேமிக்கும் தொட்டி சுத்தம் செய்ய அழைக்க' என்றும் இந்த ஒற்றை முறை கடவுச் சொல் முறைமையை வாடிக்கையாளர்களுக்கு அறிமுகப்படுத்தியுள்ளது.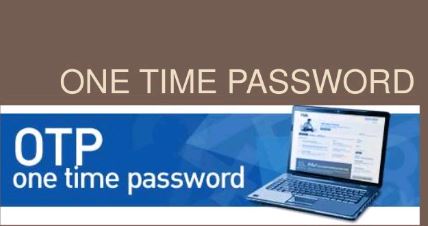 இந்திய நிகழ்வுகள்
தனியார் நிறுவனங்களின் மூலம் சில்லறை வர்த்தக மேலாண்மை மற்றும் புதிய கிளைகள் தொடங்குவதற்கான வாய்ப்புகளுக்காக எஸ்.சி. (SC – Scheduled Caste) மற்றும் எஸ்.டி (ST – Scheduled Tribe) சமூகத்தில் உள்ள இளைஞர்களுக்கு பயிற்சி அளிப்பதற்காக கர்நாடக சமூக நலத்துறையானது "சம்ரூத்தி" என்ற திட்டத்தை அறிமுகப்படுத்தியுள்ளது.

இது சிறிய நகரங்களில் உள்ள பொருளாதார மற்றும் சமூக ரீதியிலான அடிமட்ட நிலையிலுள்ள இளைஞர்களுக்கான 800 கோடி ரூபாய் அளவிலான தொழில் முனைவோர் திறன் மேம்பாட்டு திட்டமாகும்.

இத்திட்டத்தின் மூலம் 2021 ஆம் ஆண்டில் 1000 தொழில் முனைவோர்களை உருவாக்க அரசாங்கம் திட்டமிட்டுள்ளது.

ஒடிசா மாநில அரசானது 2018 ஆம் ஆண்டின் விண்வெளி மற்றும் பாதுகாப்பு உற்பத்திக் கொள்கையை அறிமுகப்படுத்தியுள்ளது.

இக்கொள்கையின் நோக்கம் விண்வெளி மற்றும் பாதுகாப்பு உற்பத்தி நிறுவனங்களை ஊக்குவிப்பதன் மூலம் தொழில்மயமாக்கலின் செயல்பாடுகளை முன்னெடுத்துச் செல்வதாகும்.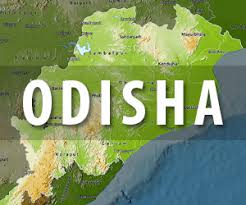 ஒடிசா அரசானது விவசாயிகளால் நீர்ப்பாசனத்தின் சூரிய சக்தியை பயன்படுத்துவதை ஊக்குவிக்க "சவுரா ஜல்நிதி திட்டம்" என்பதைத் தொடங்கியுள்ளது.

இத்திட்டத்தின் கீழ் விவசாயிகள் 90 சதவிகித மானியமும் 15000 சூரிய ஒளி இயந்திரங்களும் வழங்கப்படுகிறது.

குறிப்பு:

இத்திடத்திற்கு பயனாளிகளுக்கான தகுதிகள் : சரியான விவசாயி அடையாள அட்டை மற்றும் குறைந்த பட்சம் 0.5 ஏக்கர் விவசாய நிலத்தையும் கொண்டிருக்க வேண்டும்.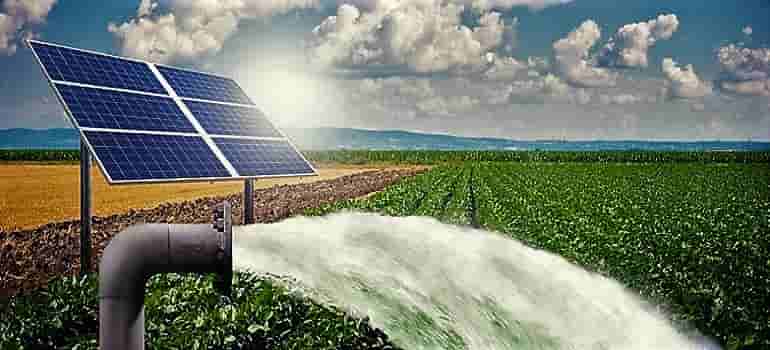 உலக நிகழ்வுகள்
இந்தியா மற்றும் மலாவி ஆகிய நாடுகள் குற்றவாளிகளை ஒப்படைக்கும் உடன்படிக்கை, அமைதிப் பணிகளுக்காக அணு ஆற்றல் துறையில் ஒத்துழைப்பு, இராஜ தந்திர மற்றும் அலுவல் ரீதியான கடவுச் சீட்டுகளுக்கான விசா நடைமுறையில் தளர்வு ஆகிய 3 ஒப்பந்தங்களில் கையெழுத்திட்டுள்ளன.

இந்தியக் குடியரசுத் தலைவர் வெங்கையா நாயுடுவின் மலாவி பயணத்தின் போது இந்த ஒப்பந்தங்கள் கையெழுத்திட்டன.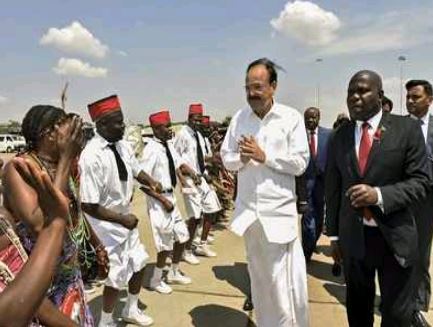 விளையாட்டு நிகழ்வுகள்
சீனாவின் ஜினானில் நடைபெற்ற ஆசிய ஸ்னூக்கர் போட்டியான இறுதி ஆட்டத்தில் சீனாவின் ஜீ ரெட்டியை 6-1 என்ற செட் கணக்கில் வீழ்த்தி ஆசிய ஸ்னூக்கர் பட்டத்தை வென்ற முதலாவது இந்திய வீரராக பங்கஜ் அத்வானி உருவெடுத்துள்ளார்.

பங்கஜ் அத்வானி 19 முறை உலக சாம்பியன்ஷிப் பட்டம் பெற்றுள்ளார்.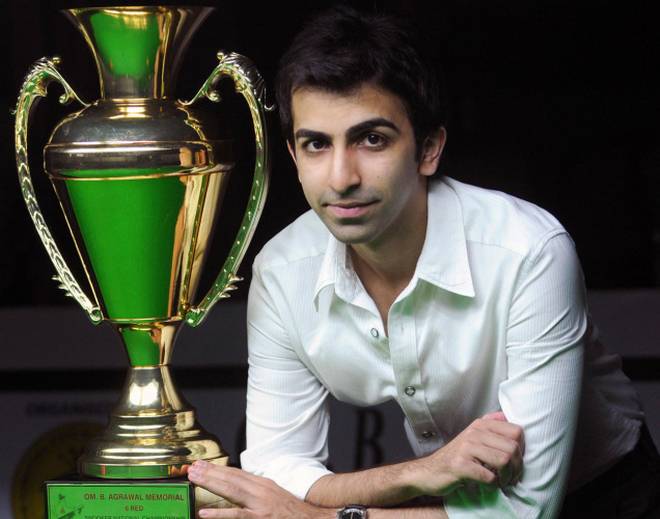 நியமனங்கள்
நியமனங்களுக்கான அமைச்சரவைக் குழுவானது (ACC – Appointment Committee of the Cabinet) மூன்று மூத்த இந்திய வருவாய்த் துறை அதிகாரிகளான " K. டாஷ், அகிலேஷ் ரஞ்சன் மற்றும் நீனாகுமார்" ஆகியோரை நேர்முக வரிகளுக்கான மத்திய வாரியத்தின் (CBDT – Central Board of Direct Taxes) உறுப்பினர்களாக நியமித்துள்ளது.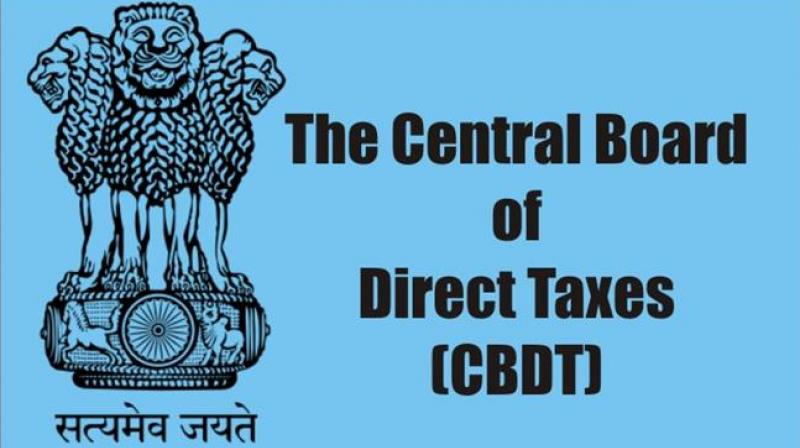 பொருளாதார நிகழ்வுகள்
இந்திய பங்கு மற்றும் பரிவர்த்தனை வாரியமானது (SEBI – Securities and Exchange Board of India) தமிழ்நாட்டில் மலிவான வீடுகள் பிரிவில் முதலீடுகளை ஈர்ப்பதற்கான நிதியத்தை துவங்குவதற்கு தமிழக அரசிற்கு அனுமதி அளித்துள்ளது.

இது தொடர்பாக தமிழ்நாடு அரசானது, 'தமிழ்நாடு உள்கட்டமைப்பு நிதியம்' என்ற மாற்று முதலீட்டு நிதியத்தின் கீழ் பிரிவு 1 என்பதை ஏற்படுத்தியுள்ளது.
இது "இந்தியாவில் வர்த்தகம்" மற்றும் உள்கட்டமைப்பு மேம்பாட்டிற்கான புதுமையான மற்றும் மாற்று நிதி என்ற நிகழ்வில் அனுசரிக்கப்படுகிறது.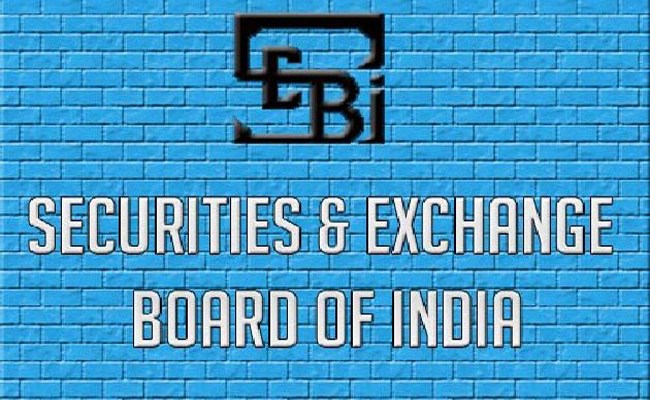 ENGLISH CURRENT AFFAIRS
NATIONAL NEWS
The 17th ASEAN Economic Community (AEC)Council Meeting was held in Singapore as part of the 33rd ASEAN Summit and Related Summit Meetings. Apart from taking stock of regional economic integration efforts during the year, it also reiterated ASEAN's commitment to free and open trade by deepening the integration of its economies and realising the AEC Blueprint 2025. The blueprint seeks sustained and long-term growth for the ASEAN region.

The meeting was attended by the ASEAN Economic Ministers and AEC Ministers. The agreements will help create a more conducive environment for the growth of e-Commerce in the region through advancing trade rules in e-Commerce and building up greater digital connectivity in ASEAN.
India and Russiawill hold joint military exercises in Jhansi in Uttar Pradesh from November 18. "Exercise Indra 2018" will begin at the Babina Field Firing Ranges.

The aim of the exercise is to practice joint planning and conduct enhance interoperability of the two Armies in peace keeping and enforcement environment under UN aegis.
The Government has set up astate of -the-art National Data Repository. Disclosing this at the DG Carbons Roadshow programme in Abu Dhabi Union Minister for Petroleum & Natural Gas Dharmendra Pradhan said it is a database of all the geo-scientific data of hydrocarbon resources in the country.

National Data Repositoryis equipped with cutting-edge technology and provides ready access to interested companies.
Ministry of New and Renewable Energyprepared a draft of new Scheme called Indian Wind Turbine Certification Scheme (IWTCS). This was done in consultation with National Institute of Wind Energy Chennai. The draft Scheme comprises of guidelines for the benefit of all the stakeholders from concept to lifetime of wind turbine.
Kochi Corporation and Vilnius signed a memorandum of understanding of cooperation in Vilnius, the capital city of  It was signed as a part of the European Union (EU) project 'International Urban Cooperation'.

The delegation held discussions on urban development policies, cultural heritage, democratic administrative system and modern technologies of both cities. According to the MOU, in January  2019, the Vilnius team will visit Kochi to identify more areas of cooeperation between the two cities.
Union minister of state for Ayush Shripad Naiklaid the foundation stone for the All India Institute of Ayurveda, Yoga and Naturopathy at Dhargal, North Goa. The project will be a medical hub and will contribute to research due to its proximity to the biodiverse Western Ghats and the sea.
INTERNATIONAL NEWS
To strengthen bilateral relations, expand maritime co-operation, enhance interoperability and exchange best practices, INS Ranareached the port of Surabaya to participate in the 7-day inaugural edition of Indian Navy – Indonesian Navy Bilateral Exercise 'Samudra Shakti'.

It would include operations such as Joint Manoeuvres, Helicopter Operations, Surface Warfare exercise, ASW exercise and Anti-Piracy exercises.
Experts to identify new ideas and models that can be applied to critical global challenges,  the 2day 3rd annual meeting of World Economic Forum's (WEF) Global Future Councils concluded in Dubai, UAE.

This year's Annual Meeting theme is: Globalization 4.0: Shaping a Global Architecture in the Age of the Fourth Industrial Revolution.
APPOINTMENT
TheBank for International Settlements (BIS) announced appointment of Siddharth Tiwari as Chief Representative for Asia and the Pacific. He succeeded Eli Remolona, who was Chief Representative of the Asian Office from 2008 to 2018. He also is a veteran of the International Monetary Fund.
SCIENCE & TECHNOLOGY
Indian Space Research Organisation (ISRO) has issued an announcement of opportunity (AO) to international space scientists to propose their scientific payloads to be carried on its mission to Venus planned for 2023. This AO has a specific objective to identify important science experiments that are in line with the pre-selected proposals from India.

Proposals will be accepted till December 20, 2018. Payload capacity of the proposed satellite will be around 100 kg with 500W of power.
NASA (National Aeronautics and Space Administration) has planned to send tissue chipsor organs-on-chips, to the International Space Station (ISS) to test their response to stress, drugs and genetic changes. The tissue chips are small devices containing human cells in a 3D matrix. They are made of flexible plastic. They have ports and channels to provide nutrients and oxygen to the cells inside them.

This "Tissue Chips in Space" initiative will help to understand the role of microgravity on human health and disease.
AWARDS
Jawahar Lal Sarin,president of the Alliance franaise de Delhi's governing body, was presented with the Chevalierde la Lgion d'Honneur, France's highest civilian honour. The Legion d'Honneur(Legion of Honour), instituted in 1802 by Napoleon Bonaparte, is the highest civilian award given by the French Republic for outstanding service to France, regardless of the nationality of the recipient.

The award was presented to Sarin by Ambassador of France Alexandre Zieglerin recognition of his outstanding contribution to enhancing Indo-French cultural cooperation and promoting the French language.
TheUNESCO Asia-Pacific Awards for Cultural Heritage Conservation programme recognizes the efforts of private individuals and organizations that have successfully conserved structures and buildings of heritage value in the region.

The renewal of the early 20th-century Shijo-cho Ofune-hoko Float Machiya has received the Award of Excellence in this year's UNESCO Asia-Pacific Awards for Cultural Heritage Conservation.
SPORTS
Czech Republicwon the 2018 Fed Cup Trophy for the 6th time in eight years, in Czech Republic. Czech Republic defeated defending champion United States 3-0 in the final and won the 2018 Fed Cup.

It was the first victory for Czech Republic against United States, since Czech Republic was created after separation from Czechoslovakia in 1993.
TheOdisha government and the All India Football Federation (AIFF) have signed a Memorandum of Understanding (MoU) that will see the coastal state hosting several youth teams of the national team and academies including the setting up of a high-performance centre in Odisha.
IMPORTANT DAYS
National Public Service Broadcasting Day – November 12

ThePublic Service Broadcasting Day was observed across India on November 12, 2018. The day is observed every year to commemorate the first and last visit of the Father of the Nation Mahatma Gandhi to the studio of All India Radio, Delhi in 1947.