We Shine Daily News
டிசம்பர் 01
தமிழ்
Download Tamil PDF –

Click Here
Download English PDF – 

Click Here
தமிழக நிகழ்வுகள்
12ம் நூற்றாண்டைச் சேர்ந்த விக்கிரம சோழன் ஆட்சிக் காலத்தில், பெண்ணை வடகரை மேற்கோவலூர் நாட்டு இலச்சியமுடையான் உழியன் மாதன் என்பவர் சோழாந்தகப் பல்லவராயன் வடுகன் ஆளவந்தான் நினைவாக, அமைக்கப்பட்ட தூம்பானது, திருவண்ணாமலை அருகே தென்முடியனூரில் கண்டெடுக்கப்பட்டுள்ளது.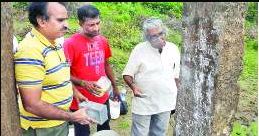 தமிழகத்தில் ஏழை, எளிய மக்களுக்கு உயர்தர மருத்துவ சிகிச்சை கிடைப்பதற்காக, கடந்த 2012ம் ஆண்டு ஜனவரி 11ம் தேதி தொடங்கப்பட்ட முதல்வரின் விரைவான மருத்துவ காப்பீட்டுத் திட்டத்தின் கீழ், வழங்கப்பட்ட அரசு மருத்துவக் காப்பீட்டுத் தொகை 2 லட்சத்திலிருந்து 5 லட்சமாக உயர்த்தப்பட்டுள்ளது.

இதன்மூலம், கூடுதலாக 254 வகை சிகிச்சைகளை மக்கள் எளிதாக பெறமுடியும்.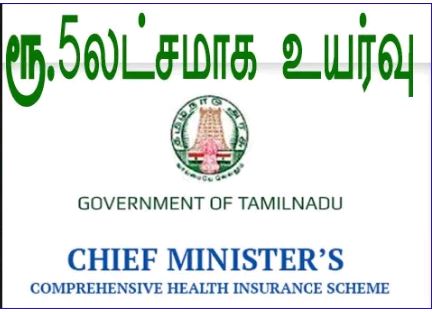 இந்திய நிகழ்வுகள்
நீடித்த கண்காணிப்பு, தீவிர ஆராய்ச்சி மற்றும் மேம்பாடு ஆகியவற்றின் மூலம் வானிலை மற்றும் காலநிலை முன்னறிவிப்பு திறன்களை மேம்படுத்துவதே நோக்கமாகக் கொண்ட, 2017 – 2020 கால கட்டங்களில் 'வளிமண்டலம் மற்றும் காலநிலை குறித்த ஆராய்ச்சி – மாதிரியாக்க கண்காணிப்பு அமைப்புகள் மற்றும் சேவைகள்" (Atmosphere & Climate Research – Modeling Observing Systems & Services – ACROSS) என்ற திட்டத்தின் கீழ் 9 துணைத் திட்டங்களை தொடர்வதற்கு பொருளாதார விவகாரங்களுக்கான அமைச்சரவை ஒப்புதல் அளித்துள்ளது.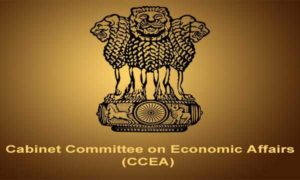 உலக நிகழ்வுகள்
உலகின் முதலாவது நிலத்தடி நீர்மட்டத்திற்கு கீழ் அமைந்த ஆடம்பர தங்கும் விடுதியான இண்டர்கான்டினென்டல் ஷாங்காய் வொண்டர்லேண்ட் விடுதியானது சீனாவின் ஷாங்காய் மாகாணத்தின் தென்மேற்கு பகுதியில் சாங்கியாங் மாவட்டத்தில் திறக்கப்பட்டுள்ளது.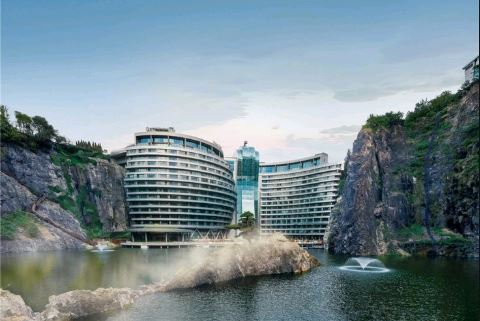 ஐ.நா.வின் சர்வதேச குழந்தைகளுக்கான அவசர நிதியமானது (UNICEF – United Nations International Children's Emergency Fund) குழந்தைகளின் உரிமைகளுக்காக போராட வடகிழக்குப் பிராந்தியத்திற்காக முதல் இளைஞர் பரப்புனராக அசாம் பிரபல பாடகியான நஹீத் அப்ரின் என்பவரை நியமித்துள்ளது.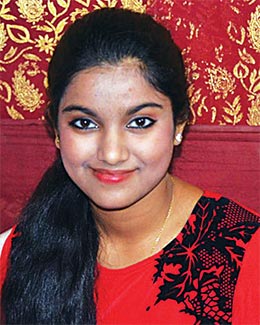 அறிவியல் மற்றும் தொழில்நுட்பம்
தீனதயாள் அந்த்யோதயா திட்டம் – தேசிய நகர்புற வாழ்வாதார திட்டத்தின் கீழ் (DAY – NULM/Deendayal Antyodaya Yojana. National Urban Livelihoods Mission) கடன்களை விரைவாக செயலாக்கம் செய்வதற்காக, வீட்டுவசதி மற்றும் நகர்புற விவகாரங்களுக்கான மத்திய அமைச்சகமானது, மலிவான கடன் வசதி மற்றும் வட்டி உதவித் தொகை அணுகலுக்காக (PAiSA) பைசா என்ற மின்னணு தளத்தை புது டெல்லியில் நடைபெற்ற மாநகராட்சி நிதி மற்றும் நகர்புற திட்டமிடல் மீதான தேசிய பட்டறையின் போது தொடங்கப்பட்டது.

PAiSA – Portal for Affordable Credit and Interest Subvention Access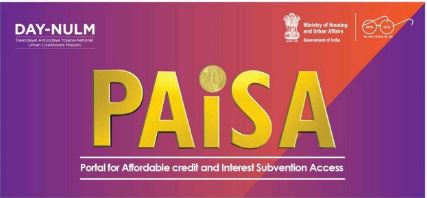 நியமனங்கள்
மத்திய நேரடி வரிகளுக்கான ஆணையத்தின் உறுப்பினரான அகிலேஷ் ரஞ்சனை புதிய நேரடி வரிச் சட்டத்தை வரைவு செய்யும் பணிக்குழுவின் தலைவராக மத்திய அமைச்சகம் நியமித்துள்ளது. இவர் அரவிந்த் மோடிக்கும் பதிலாக பதவியேற்க உள்ளார்.

இப்பணிக் குழுவானது, 1961-ன் வருமான வரிச் சட்டத்தை, மதிப்பாய்வு செய்யும் நாட்டின் பொருளாதார தேவைகளுடன் ஒத்திசையக் கூடிய புதிய நேர்முக வரிச் சட்டத்தை வரைவு செய்வதற்காக நவம்பர் 2017ல் அமைக்கப்பட்டது.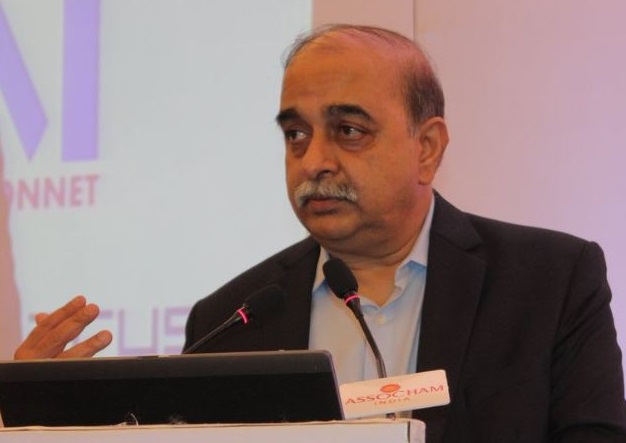 பொருளாதார நிகழ்வுகள்
சர்வதேச சந்தையில் பெட்ரோலிய கச்சா எண்ணெய் விலை அதிகரிப்பு, உள்ளீட்டு செலவு அதிகரிப்பு, டாலருக்கு நிகரான ரூபாய் மதிப்பு குறைவு போன்ற காரணங்களால், இந்திய நாட்டின் மொத்த உள்நாட்டு உற்பத்தி அல்லது பொருளாதார வளர்ச்சி நடப்பு நிதியாண்டில் (2018-19) 2-வது காலாண்டில் 7.1 சதவீதமாக குறைந்துள்ளது என மத்திய அரசு அறிவித்துள்ளது.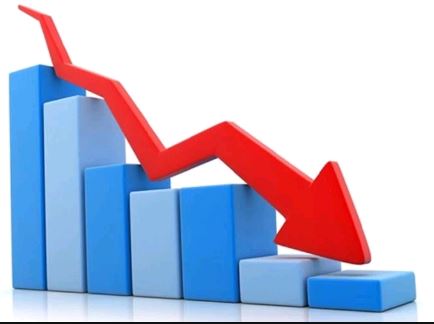 English Current Affairs
NATIONAL NEWS
Eight more States have achieved 100% saturation in household electrification under Saubhagya namely Madhya Pradesh, Tripura, Bihar, J&K, Mizoram, Sikkim, Telangana and West Bengal. Saubhagya – 'Pradhan Mantri Sahaj Bijli Har Ghar Yojana' was launched in September, 2017 with the objective to provide access to electricity to all the remaining households in the country

Achievement of 100% household electrification in the country would be a major milestone in the direction to achieve 24×7 power for all. The Government is committed to ensure 24×7 access to electricity for all by 31stMarch 2019.
NITI Aayog to begin a series of Development Dialogues to engage experts, thought leaders and government stakeholders across key avenues of long-term social and economic development.

The first event shall be a conference on "Health Systems for A New India: Building Blocks" on November 30. The conference will feature senior government functionaries, and eminent national and international experts in the healthcare space.
Dr Ambedkar International Centre (DAIC), 15 Janpath, New Delhi and Jawaharlal Nehru University, New Delhi, signed a Memorandum of Understanding (MoU) to facilitate and enhance research activities and policy formulation aimed at Socio-economic Transformation and Sustainable Development.

The two organizations resolved to cooperate within the scope of their mandates and sphere of competences to work for these issues.
The air force units of the US and India are going to participate in Exercise "COPE INDIA 2019" (CI19), a bilateral flying training programme. This Bilateral training programme will take place in West Bengal: Air Force Station Kalaikunda and Air Force Station Arjan Singh in Burdwan.

Exercise CI19 is a long-standing bilateral US Pacific Air Forces (PACAF)-sponsored Field Training Exercise (FTX), conducted with the IAF, focused on enhancing US-Indian mutual cooperation and building on existing capabilities, aircrew tactics and force employment.
Gandhi Smriti and Darshan Samiti functioning under Ministry of Culture, Government of India will be organising a 3 day 'South Asia Regional Youth Peace Conference' in partnership with UNESCO- MGIEP and Standing Together to Enable Peace . Its objective was to eliminate stereotypes, prejudices across all borders to understand micro-macro aspect of issues, identify common challenges and develop plan of action and to build network of youth leaders.

The conference will be held at Gandhi Darshan, Rajghat, Delhi, India. The conference is being organized to mark the beginning of celebration of 150th birth anniversary of Mahatma Gandhi.
Every year Manipur Tourism Department organizes annual cultural festival known as "Sangai Festival" which was previously known as "Tourism Festival" but in 2010 it was renamed after the State Animal of Manipur Sangai Deer.
INTERNATIONAL NEWS
The European Union sets a goal to become the first major economy to be 'Climate Neural' by 2050 after that the emissions of greenhouse gases needs to be offset by planting trees or burying the gases underground. As per European Union, this target can be achieved by using Solar and Wind Energy for electricity generation.
From Jamaican reggae to Georgian wrestling and Japanese rituals, the UN cultural agency, UNESCO, added six new elements to its list of "intangible heritage" for the world to treasure, improving the visibility of often little-known and understood arts traditions.

They were added at the Intergovernmental Committee for the Safeguarding of the Intangible Cultural Heritage meeting held in Mauritius.
The militaries of China and India would hold a joint 14-day drill from December 10 in southwest China's Chengdu city to improve their capabilities in fighting terrorism and promote mutual understanding.

Each side will send 100 troops to take part in the 7th India and China joint military exercises – 'Hand in Hand' – which will focus on counter-terrorism operations.
AWARDS
Indian actor Nawazuddin Siddiqui and filmmaker Nandita Das have been awarded at the 12th Asia Pacific Screen Awards (APSA) Brisbane.The awards ceremony was hosted by Australian actress Sofie Formica and New Zealand actor Cliff Curtis.

Nandita Das, director of the movie herself received the prestigious International Federation of Film Producers Associations (FIAPF) Award for achievement in film in the Asia Pacific region.
An Indian Navy Commander (Pilot) Vijay Varma and Captain (Pilot) P Rajkumar were honoured at the 7th 'Asian of The Year'awards acknowledging their selfless service and bravery in rescue operations during the devastating floods in Kerala. The winners were announced at the Straits Times Global Outlook Forum 2019.
APPOINTMENTS
Georgia has elected ruling party candidate Salome Zurabishvili as its first woman president.The election was seen as a test of Georgia's democratic credentials as the Caucasus nation seeks European Union and NATO membership.

Zurabishvili had 59% of the vote and her opposition Grigol Vashadze 40%, with nearly all ballots counted.
SPORTS
The International Boxing Association (AIBA) announced that it will introduce a "Protest System" for coaches and boxers in next year's Men World Championship to be held in Moscow, Russia which will also acts as a qualifier for 2020 Olympic Games.
IMPORTANT DAYS
Day of Remembrance for all Victims of Chemical Warfare – 30 November

Day of Remembrance for all Victims of Chemical Warfare was observed all over the world. This day offers an opportunity to pay tribute to the victims of chemical warfare, and to reaffirm the commitment of Organization for the Prohibition of Chemical Weapons (OPCW) to eliminate the threat of chemical weapons.

This day also promotes the goals of peace, security, and multilateralism.