We Shine Daily News
ஏப்ரல் 24
தமிழ்
Download Tamil PDF – 

Click Here
Download English PDF –

Click Here
தமிழக நிகழ்வுகள்
இந்தியாவில் முதன்முறையாக "சுரங்க மீன் அருங்காட்சியகம்" சென்னை கிழக்கு கடற்கரை சாலையில் வி.ஜி.பி பொழுதுபோக்கு பூங்காவில் அமைக்கப்பட்டுள்ளது.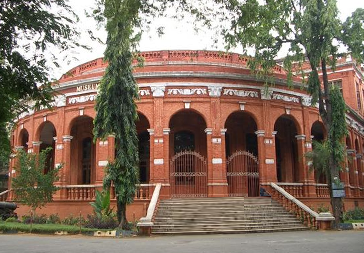 விளையாட்டு நிகழ்வுகள்
கத்தார் நாட்டின் தோகா நகரில் நடைபெற்ற 23வது ஆசிய தடகள சாம்பியன்ஷிப் போட்டியில், பெண்களுக்கான 800 மீட்டர் ஓட்டப்பந்தயத்தில் தமிழ்நாட்டைச் சேர்ந்த இந்திய வீராங்கனை கோமதி தங்கப்பதக்கத்தை வென்றுள்ளார்.

இந்தப் போட்டி தொடரில் இந்தியா வென்ற முதல் தங்கப் பதக்கம் இதுவாகும்.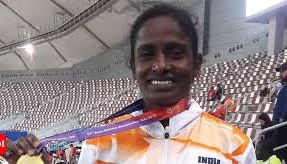 லூதியானாவில், அனைத்து இந்திய கால்பந்து கூட்டமைப்பால் (AIFF) நடத்தப்பட்ட சந்தோஷ் கோப்பைக்கான கால்பந்து போட்டியில் சர்வீசஸ் அணி பஞ்சாப் அணியை வீழ்த்தி கோப்பையை வென்றுள்ளது.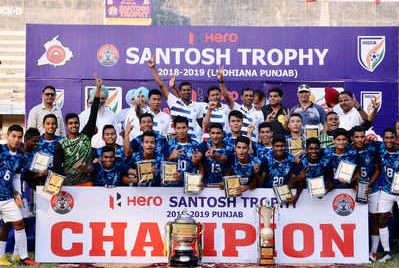 நியமனங்கள்
டுவிட்டர் (சுட்டுரை) நிறுவனத்தின் இந்தியப் பிரிவு மேலாண்மை இயக்குநராக மணீஷ் மகேஸ்வரி என்பவர் நியமிக்கப்பட்டுள்ளார்.

இதற்கு முன், நெட்வொர்க் – 18 டிஜிட்டல் நிறுவனத்தின் தலைமைச் செயல் அதிகாரியாக இவர் பணியாற்றினார்.
முக்கிய தினங்கள்
உலக புத்தக தினம் – ஏப்ரல் 23 (World Book Day)

உலகப் புகழ்பெற்ற ஆங்கில கவிஞரும், நாடக ஆசிரியருமான வில்லியம் ஷேக்ஸ்பியரின் நினைவு தினமான ஏப்ரல் 23-ந்; தேதி உலக புத்தக தினம் கொண்டாடப்படுகிறது.

யுனெஸ்கோ அமைப்பால் 1995ம் ஆண்டு முதல் இத்தினம் கடைபிடிக்கப்பட்டு வருகிறது.

2019ம் ஆண்டின் உலக புத்தக தலைநகரமாக, ஷார்ஜா (ஐக்கிய அமீரகம்) அறிவிக்கப்பட்டுள்ளது.

2018ம் ஆண்டின் உலக புத்தக தலைநகரமாக கிரீஸ் நாட்டின் "ஏதென்ஸ்" நகரம் அறிவிக்கப்பட்டது குறிப்பிடத்தக்கது.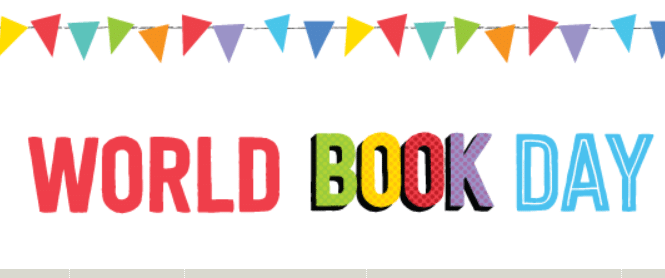 உலக நோய் தடுப்பு வாரம் – ஏப்ரல் 24 – ஏப்ரல 30 (World Immunization Week)

தடுப்பூசி மூலம் குணமடையும் நோய்களிலிருந்து ஒவ்வொரு நபரும் பாதுகாக்கப்படுவதை உறுதி செய்ய, 2019 ஏப்ரல் 24 – 30 வரை உலக நோய் தடுப்பு வாரம் கடைபிடிக்கப்படுகிறது.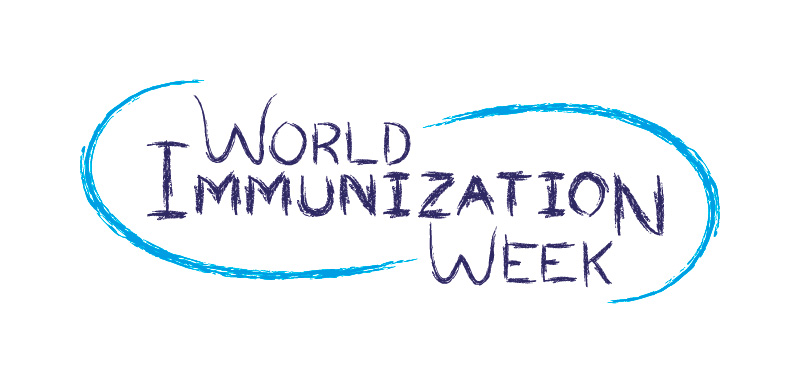 புத்தகங்கள்
ஜாலியன் வாலாபாக் படுகொலைப் பற்றிய "நானக் சிங்கால்" எழுதப்பட்ட புத்தகமான "கூனி வைசாகி" எனும் நூலின் ஆங்கில மொழிப் பெயர்ப்பானது அபுதாபியில் வெளியிடப்பட்டது.

இந்தப் புத்தகத்தை ஐக்கிய அமீரகத்திற்கான இந்திய தூதரான "நவ்தீப் சிங் சூரி" ஆங்கிலத்தில் மொழி பெயர்த்துள்ளார்.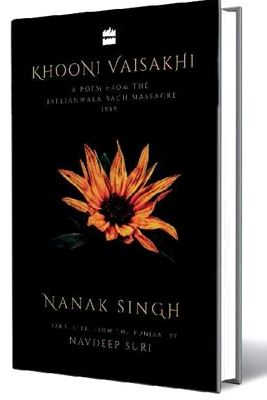 ENGLISH CURRENT AFFAIRS
NATIONAL NEWS
On 23rd April 2019, the first edition of Naval Commanders' Conference held in Delhi and will continue till 25th April The Hon'ble Defence Minister Nirmala Sitharaman addressed Naval Commanders Conference on the opening day.

The themes of 'Functional Reorganization of Indian Navy towards enhancing Operational Efficiency' and 'Optimal Manning' were the core of discussions in this conference.
The Centre has revamped its high-level 'anti-hijack panel' to include top officials in the Prime Minister's Office, especially National Security Advisor, Ajit Doval who will be able to coordinate any immediate military response.

The new panel is called the Committee of Secretaries on Aircraft Hijack (COSAH).It will have 15 top officials including pre-identified nominated members who can represent regular members during their absence.
INTERNATIONAL NEWS
Volodymyr Zelenskiy has won a major victory over incumbent Petro Poroshenko. The comedian plays the role of president in a fictional television sitcom. Comedian Volodymyr Zelenskiy won Ukraine's presidential election by a substantial margin.

Zelenskiy's victory puts the anti-establishment figure at the forefront of the West's standoff with Russia, after its annexation of Crimea and its support for insurgency in eastern Ukraine.
Iran and Pakistan to set up a joint Border Reaction Force

Iran and Pakistan have agreed to set up a joint border reaction force following to counter the increasing number of deadly attacks by militant groups on their frontier.
Asian Tea Alliance

Asian Tea Alliance, a union of five tea-growing and consuming countries was launched in Guizhou in china. The members of the alliance are the Indian Tea Association, china Tea Marketing Association, Indonesian Tea Marketing Association, Sri Lanka Tea Board and Japan Tea Association.
SCIENCE AND TECHNOLOGY
NASA (The National Aeronautics and Space Administration) has revealed that Mercury, the smallest planet in the solar system has a massive solid inner core.

The final trip around Mercury before crash-landing in 2015 was made by NASA's 'MESSENGER'. The spacecraft orbited Mercury for around 2011 to 2015 and it was its second mission to Mercury.
ECONOMY
Stanford study shows how earth's temperature changes have increased inequalities which resulted in the shrinking of the Indian economy by 31 percent due to global warming. The study published in the journal titled 'Proceedings of the National Academy of Sciences'.

The study also shows that from 1961 to 2010, global warming has decreased the wealth per person of the world's poorest countries by 17-30 percent.
India Post partners TCS to modernize its services

India Post has partnered with IT services firm Tata Consultancy Services (TCS) to become a multi-service digital hub, modernize the delivery of mail and packages, enhance customer experience and launch innovative services.

TCS has implemented its Point of Sale (PoS) solution across 24,000 post offices with over 80,000 PoS terminals, making this among the largest such implementations in the world.
APPOINTMENTS
Vikas Khanna, Michelin-star chef has been named brand ambassador of Indo-American Arts Council (IAAC), a leading cultural organisation which will organise the annual New York Indian Film Festival (NYIFF) that would showcase the chef's film 'The Last Color' and Nawazuddin Siddiqui-starrer 'Photograph'.
Twitter appoints Manish Maheshwari as India MD

Twitter India appointed Manish Maheshwari, ex-CEO of Network18 Digital, as the Managing Director for its India operations. Maheshwari will be responsible for driving an integrated business strategy to accelerate Twitter's audience and revenue growth in the country.
AWARDS
Three organizations All India Radio, Publication Division and Children's Film Society of India conferred Swacchta Pakhwada Award 2019. The award was given by Amit Khare, Secretary Ministry of Information and Broadcasting.

The award was received by Director General of All India Radio F. Sheheryar and Director General (News) Ms. Ira Joshi on behalf of All India Radio.
IMPORTANT DAYS
Every year World Creativity and Innovation Day (WCID) is officially celebrated on April 21. WCID is a part of the United Nations resolution entitled "Transforming our world: the 2030 Agenda for Sustainable Development."

It is celebrated to raise awareness of the role of creativity and innovation in "problem-solving and by extension, in the implementation of the Sustainable Development Goals."
World Book Day: 23 April

World Book Day is celebrated every year on 23 April. It is also known as World Book and Copyright Day, or International Day of the Book For the year 2019, Sharjah, UAE has been declared as the World Book Capital. It will be preceded by Kuala Lumpur, Malaysia in the year 2020.

This year World Book and Copyright Day event focuses on six broad themes: inclusivity, reading, heritage, outreach, publishing and children with a slogan "Read – you are in Sharjah".