We Shine Daily News
அக்டோபர் 19
தமிழ்
Download Tamil PDF –

Click Here


Download English PDF – 

Click

Here
இந்திய நிகழ்வுகள்
தெலுங்கானாவின் வாரங்காலின் எஸ்.ஆர். புத்தாக்க பரிவர்த்தனை (SRix – SR innovative Exchange) வளாகத்தில் இந்தியா மற்றும் UK ஆகிய நாடுகள் கூட்டாக இணைந்து SRix என்ற விவசாய வணிக நிறுவனத்தைத் தொடங்குகிறது.

இந்தியாவின் முதலாவது விவசாய மற்றும் உணவு வணிக ஆன்லைன் கற்றல் தளமானது விவசாயம், தூய்மையான தொழில்நுட்பம் பொருட்களின் இணையம் ஆகியவற்றின் புதிய தொழில் முனைவில் கவனம் செலுத்துகிறது.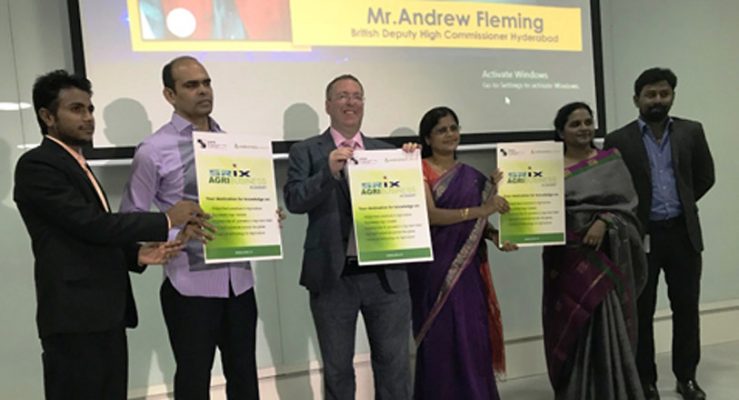 உலக நிகழ்வுகள்
இந்தியா, சீனா மற்றும் ஆப்கானிஸ்தான் ஆகிய நாடுகளுக்கிடையேயான மும்முனை ஒத்துழைப்பின் கீழ் இந்தியா மற்றும் சீனா ஆகிய நாடுகள் இணைந்து முதலாவது கூட்டுத் திட்டமான ஆப்கானிஸ்தான் அதிகாரிகளுக்குப் பயிற்சி அளிக்கும் திட்டத்தை தொடங்கியுள்ளது.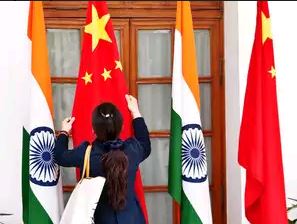 சீன விண்வெளி தொழில்நுட்பக் கழகமானது, உலகின் மிகப் பெரிய ஆளில்லா போக்குவரத்து விமானத்தை தயாரித்துள்ளது.

இவ்விமானத்திற்கு ஃபெய்ஹாங் 98 (Feihong – 98) என பெயரிடப்பட்டுள்ளது. சுமார் ஐந்தே கால் டன் எடை கொண்ட பொருட்களை சுமந்து செல்லும் திறன் கொண்ட இந்த விமானம் சீனாவின் வடக்கு பகுதியில் உள்ள Baotou என்ற இடத்தில் வெற்றிகரமாக சோதனை செய்துள்ளது.

ஃபெய்ஹாங் 98 விமானம், சுமார் 180 கி.மீ வேகத்தில் செல்லும் திறனையும், 200 கி.மீ சுற்றளவிற்கு கண்காணிக்கும் திறனையும் கொண்டுள்ளது.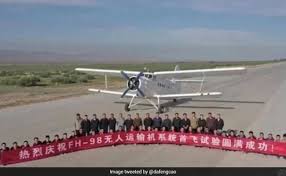 விளையாட்டு நிகழ்வுகள்
அர்ஜென்டினாவில் நடைபெற்று வரும் இளையோர் ஒலிம்பிக் போட்டியில் ஆண்களுக்கான வில்வித்தைப் பிரிவில் இந்தியாவின் ஆகாஷ் மாலிக் வெள்ளிப் பதக்கம் வென்றுள்ளார்.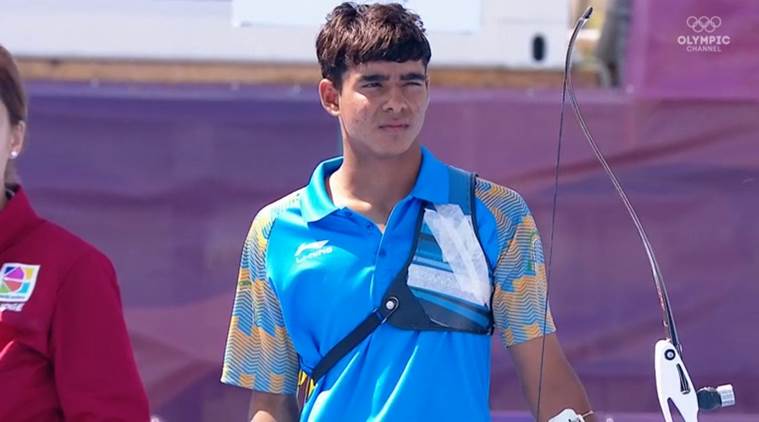 மலேசியாவின் ஜோஹோர் பஹ்ருவில் நடைபெற்ற சுல்தான் ஜோஹோர் கோப்பை இளையோர் ஹாக்கி போட்டியில் இந்தியாவானது வெள்ளிப்பதக்கத்தை வென்றுள்ளது.




இப்போட்டியின் இறுதி ஆட்டத்தில் இங்கிலாந்து அணியானது இந்தியாவை வென்று தங்கப்பதக்கம் வென்றுள்ளது.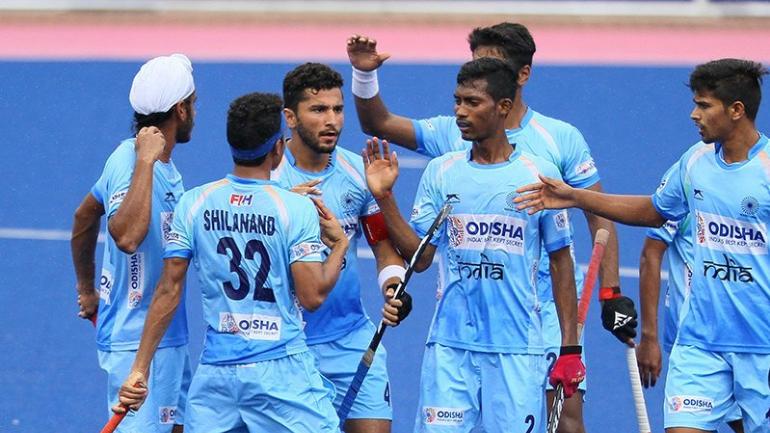 அறிவியல் மற்றும் தொழில்நுட்பம்
இரயில்வே பயணிகளுக்கு வழங்கப்படும் பல்வேறு சேவைகளைப் பற்றிய பயனர்களின் கேள்விகளுக்கு பதிலளிப்பதற்காக, ஆஸ்க் திஷா (Ask Disha) என்ற பேசும் கருவியை மத்திய இரயில்வே உணவு வழங்குதல் மற்றும் சுற்றுலாக் கழகம் (IRCTC – Indian Railway Catering and Tourism Cooperation) அறிமுகப்படுத்தியுள்ளது.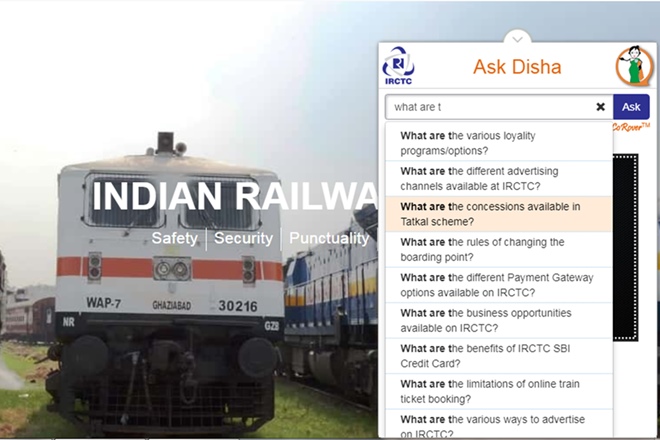 விருதுகள்
இலக்கியத்திற்கான நோபல் பரிசிற்கு மாற்றாக உருவாக்கப்பட்ட இலக்கியத்திற்கான புதிய அகாடமி பரிசானது, கௌதலோப்-ஐச் சேர்ந்த பாரிஸ் காண்டே என்பவருக்கு வழங்கப்பட்டுள்ளது.

தேசிரடா, சேகு மற்றும் கிராசிங் தி மாங்குரோவ் உட்பட 20 நாவல்களை எழுதியுள்ளார். இவருடைய எழுத்துக்கள் பெரும்பாலும் காலனித்துவம் மற்றும் அதற்கு பின்னான அழிவுத் தடங்களைப் பற்றி விவரிக்கின்றன.
நியமனங்கள்
தேசிய குழந்தை உரிமைகள் பாதுகாப்பு ஆணையத்தின் (NCPCR – National Commission For Protection of Child Rights) புதிய தலைவராக "பிரியங்க் கானூங்கோ" என்பவர் நியமிக்கப்பட்டுள்ளார்.

குழந்தை உரிமைகள் பாதுகாப்பு ஆணையச் சட்டம் 2005ன் கீழ் 2007ம் ஆண்டு பாராளுமன்றத்தின் மூலம் இயற்றப்பட்ட சட்டத்தினால் இந்த ஆணயைம் அமைக்கப்பட்டுள்ளது.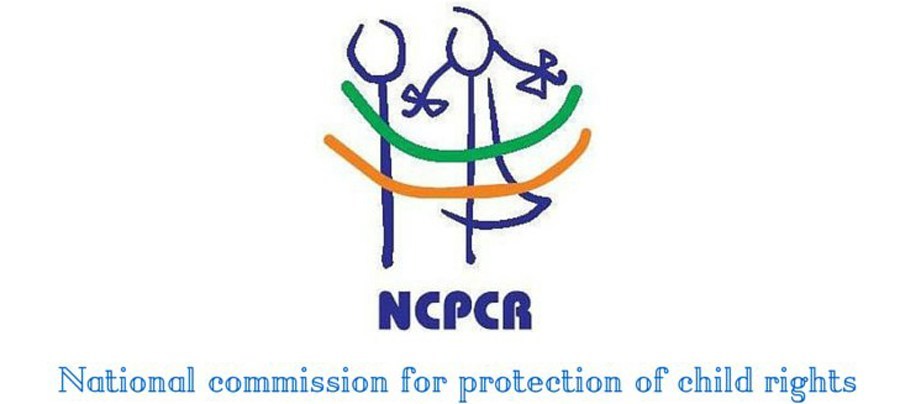 முக்கிய தினங்கள்
சர்சதேச வறுமை ஒழிப்பு தினம் – அக்டோபர் 17 (International Day for the Eradication of Poverty)

அனைத்து விதங்களிலும் வறுமையை ஒழிப்பதற்காக ஐ.நா சபையானது ஆண்டுதோறும் அக்டோபர் 17ம் தேதியை சர்வதேச வறுமை ஒழிப்பு தினமாக அங்கீகரித்துள்ளது.

"மனித உரிமை மற்றும் கண்ணியம் மிக்க உலகை உருவாக்குவதற்கு பின்தங்கியவர்களையும் ஒன்றிணைந்து வாருங்கள்" என்பது இந்தாண்டு சர்வதேச வறுமை ஒழிப்பு தினத்தின் கருத்துரு:

இந்நாள் 1987ம் ஆண்டு முத் முதலாக பிரான்ஸ் நகரில் கடைபிடிக்கப்பட்டது குறிப்பிடத்தக்கது.

ENGLISH CURRENT AFFAIRS
NATIONAL NEWS
Prime Minister Narendra Modichaired the sixth meeting of National Disaster Management Authority (NDMA) at New Delhi. Other delegates present in the meeting were: Home Minister Rajnath Singh, Finance Minister Arun Jaitley and Agriculture Minister Radha Mohan Singh and officials of 
The famous Shahi litchi of North Biharhas got the 4th Geographical Indication (GI) tag.  Earlier, Jardalu mango, Katarni rice and Magahi paan from the state got the GI tag. Bihar produces 40 per cent of the litchi grown in the country on 38 per cent of the area.

According to agriculture scientists, due to high calcium content in the soil, litchi is better in these areas.
Haryanawill organise its first-ever corporate social responsibility (CSR) summit in Gurugram on November 12 and it will be inaugurated by Chief Minister Manohar Lal Khattar. During the summit, 16 state CSR Awards would be conferred. The nominations procedure for the CSR Awards would start on October 20 and continue till October 31.

A total of 600 guests from the corporate world would be invited to take part in the summit.
To promote Military cooperation, India and Japan are all set to hold the first-ever joint military exercise 'DHARMA GUARDIAN-2018'involving the Indian Army and Japan Ground Self Defence Force in Mizoram, India. 

The Indian contingent will be represented by 6/1 GORKHA RIFLES while the Japanese contingent will be represented by 32 Infantry Regiment of the Japanese Ground Self Defence Force. Exercise 'DHARMA GUARDIAN-2018' will be yet another step in deepening strategic ties including closer defence cooperation between the two countries.
The Punjab Cabinetchaired by Chief Minister Capt Amarinder Singh, approved extension of the enhanced 50 per cent reservation for women the office of the chairperson of panchayat samitis and zila parishads. Earlier,the reservation for women in these bodies are 33%.

Along with this, reservation in subsequent elections will start from the first non-reserved constituency in this roster in the order Scheduled Caste-Scheduled Caste Women-Women.
Punjab government has decided to amend the Industrial and Business Development Policy 2017to give investment incentive through 'Net SGST (Net State Goods And Services Tax) Incentive' on intrastate sale.
Punjabgovernment signed a Memorandum of Understanding (MoU) with the Centre to implement the Pradhan Mantri Jan Arogya Yojana (PMJAY) in Punjab. By implementing PMJAY in Punjab, the scheme will be extended to cover more than 43 lakh families, instead of the proposed 14.96 lakh families.
Tamil Nadu Chief Minister Edappadi K Palaniswamyannounced 3 percent sub-quota in recruitments for sportspersons in a function organized jointly by sports associations in 

Earlier in the Independence Day, he had announced to provide 2% reservation for the sportspersons which has been increased to 3% due to requests from various organizations.
INTERNATIONAL NEWS
Nepal celebrated the festival ofFulpati.  In Nepalese, "Phool" means flower and "Pati" means leaves and plants. It is observed on the seventh day of Dashain festival. The tradition in Nepal is to bring nine types of Fulpati into the home on the seventh day of Navaratri.
Canadahas become the second country after Uruguay to legalise possession and use of recreational Medical marijuana has been legal in the country since 2001. Ontario, Canada's most populous province, will only begin opening retail stores next spring, though residents will be able to order cannabis online.
APPOINTMENTS
Canara Robeco Mutual Fundelevated Nimesh Chandan as the Head – Investment, Equity with immediate effect. This position has been newly created. In this role, Nimesh Chandan will guide the equity team in providing a strategy for equity funds.
SCIENCE & TECHNOLOGY
Council of Scientific and Industrial Research, Indian Institute of Toxicology Research (CSIR-IITR), Lucknow, has developed an innovative technology for "Drinking Water Disinfection System" with the trade name "OneerTM".

The "OneerTM" technology was transferred to M/s Bluebird Water Purifiers, New Delhi, on 17th October 2018. It will be used in continuous treatment of water and will eliminate disease causing pathogens like virus, bacteria, fungi, protozoa and cyst.
Scientists at the European Southern Observatory (ESO) have discovered a galaxy proto-supercluster named "Hyperion", the largest and the most massive structure in the early universe known so far.

Hyperion is located in the constellation of Sextans. It has a very complex structure. It has at least 7 high-density regions connected by filaments of galaxies
SPORTS
Akash Malik, became thefirst Indian to win a silver medal in archery at the Youth Olympic Games. The 16-year-old suffered a defeat in the final to USA's Trenton Cowles 0-6 in the men's recurve event.

The archer, who achieved his training at the Army Sports Institute in Pune, started of brilliantly in the final, as he shot a 10 in his first attempt.
AWARDS
Rachana – Catholic Chamber of Commerce and Industryselected 6 eminent people for the Rachana Awards 2018. The award ceremony would take place in at Milagres Jubilee Hall on November 17, 2018 in 

The 6 selected awardees are: Aloysius Richard Lobo for Rachana NRI of the Year award, Lawrence Pinto for Rachana Agriculturist of the Year award, Ronald Castelinofor Rachana Entrepreneur of the Year award, Faye D'Souza from Mirror now for Rachana Professional of the Year award, Sr Maria Jyothi AC for Rachana Woman of the Year award.
Dutchphotographer Marsel van Oosten has won Wildlife Photographer of the Year 2018. It was awarded by London's Natural History Museum.

He got the award for his photo titled "The Golden Couple,"which is the striking photo of a pair of endangered golden snub-nosed monkeys in central China's Qin Ling Mountains.
BOOKS
Anew book on Maharana Pratap named "Maharana Pratap: The Invincible Warrior" authored by historian Rima Hooja has been released.

In Maharana Pratap: The Invincible Warrior, noted historian Rima Hooja describes in detail how Maharana Pratap managed to elude capture by the mighty Mughal army for so long and never bowed down to Akbar.