We Shine Daily News
அக்டோபர் 15
தமிழ்
Download Tamil PDF –

Click Here


Download English PDF – 

Click Here
இந்திய நிகழ்வுகள்
வேளாண்மை மற்றும் சுகாதாரத் துறையில் ஏற்படும் சிக்கல்களுக்கு தீர்வு காண்பதற்காக செயற்கை நுண்ணறிவு (AI – Artificial Intelligence) தொழில் நுட்பத்தை பயன்படுத்துவதற்கான ஒப்பந்தத்தில் மைக்ரோசாப்ட் இந்தியா மற்றும் நிதிஆயோக் (NITI Aayog) ஆகிய அமைப்புகளுக்கிடையே கையெழுத்தாகி உள்ளது.

Farm advisory Service

Healthcare screening models at Primary Health Center

Building Capacity for AI Through Education

Societal Impact Projects

Environment

Natural Language Processing.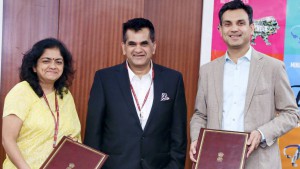 ஐக்கியநாடுகளின் சிறுவர் நிதியம் (UNICEF – United Nation's Children's Fund) மற்றும் உலக சுகாதார அமைப்பு (WHO) ஆகியவை இணைந்து, இந்தியாவை "போலியோ இல்லாத நாடாக"அறிவித்துள்ளது.

போலியோ தடுப்பூசியினால் ஏற்படும் விளைவுகள் இந்தியாவில் மிகவும் குறைவு எனவும் அறிவித்துள்ளது. 1985-ல் தொடங்கப்பட்ட UPI – Universal Immunization Programme மூலம் இவ்விலக்கை இந்தியா அடைந்துள்ளது.
இயற்கை பேரிடரின் போது ஏற்படும் சேதங்கள், வணிகரீதியிலான பாதிப்புகள் உள்ளிட்டவற்றை கணக்கில் கொண்டு, ஐ.நா. மன்றம் வெளியிட்டுள்ள, இயற்கை பேரழிவுகள் அதிகம் தாக்கும் நாடுகளில் அமெரிக்கா, சீனா, ஜப்பான் ஆகியநாடுகள் முதல் மூன்று இடங்களைப் பிடித்துள்ளது.

இதற்கு அடுத்தபடியாக இயற்கை பேரழிவுகளால் அதிக இழப்புகளை சந்தித்த நாடுகளில் இந்தியா (6 லட்சம் கோடி) 4-வது இடத்தைப் பிடித்துள்ளது.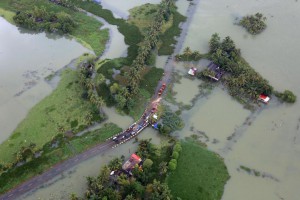 உலக நிகழ்வுகள்
ஆட்கடத்தலை தடுப்பதற்காக இலங்கை அரசுக்கு, ஆஸ்திரேலியா உதவி செய்யவுள்ளது. அதன் ஒருபகுதியாக வெளிநாடுகளில் உள்ள இலங்கை தூதரக அதிகாரிகளின் திறன்களை மேம்படுத்துவதற்கான இணைய வழி பயிற்சியை தொடங்க உள்ளது.

இந்த பயிற்சிக்கான அம்சங்களை இலங்கை வெளியுறவுத் துறை அமைச்சகத்தின் ஆலோசனையுடன் ஐ.ஓ.எம்(IOM) எனப்படும் இடம் பெயர்வுக்கான சர்வதேசஅமைப்பு (International Organization for Migration) தயாரித்துள்ளது. இதற்கான நிதியுதவியினை ஆஸ்திரேலிய அரசு வழங்கியுள்ளது.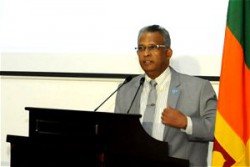 இந்தியா மற்றும் அஜர்பைஜன் (Azerbaijan) நாடுகளுக்கு இடையே வணிகம் மற்றும் பொருளாதாரம்,அறிவியல் & தொழில்நுட்பம் தொடர்பான 5-வது கூட்டம் புதுடெல்லியில் நடைபெற்றது.

இக்கூட்டத்தில் வணிகம், பொருளாதாரம், அறிவியல் மற்றும் தொழில்நுட்பத் துறையில் மேம்பாடு போன்றவற்றில் ஒத்துழைப்பு தொடர்பான ஒப்பந்தத்தில் இரு நாடுகளும் கையெழுத்திட்டுள்ளனர்

.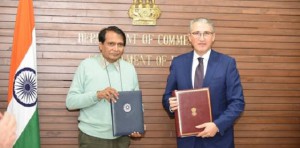 விளையாட்டு நிகழ்வுகள்
அக்டோபர் 21-ல் புதுதில்லியில் நடைபெறவுள்ள "Delhi half – மராத்தான்"போட்டியின்; நல்லெண்ணத் தூதராக அமெரிக்க தடகள வீரர் "சான்யா ரிச்சர்ட்ஸ் ராஸ்"என்பவர் நியமனம் செய்யப்பட்டுள்ளார்.

இவர் ஒலிம்பிக் போட்டியில் நான்குமுறை தங்கப் பதக்கம் வென்றுள்ளார் என்பது குறிப்பிடத்தக்கது.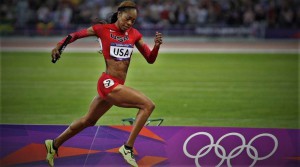 ஷாங்காய் மாஸ்டர்ஸ் டென்னிஸ் போட்டியில் செர்பியவீரர் நோவக் ஜோகோவிச், குரோஷிய வீரர் போர்னாகோரிக்-யை (BornaCoric) வீழ்த்தி சாம்பியன் பட்டத்தை வென்றுள்ளார்;.

ஷாங்காய் மாஸ்டர்ஸ் சாம்பியன் பட்டத்தை நோவக் ஜோகோவிச் நான்குமுறை வென்றுள்ளது குறிப்பிடத்தக்கது.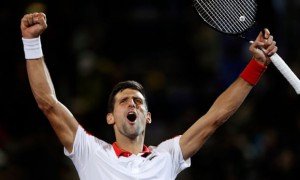 விருதுகள்
திருப்பூர் சாய் கிருஷ்ணா நுண்கலைக் கூடத்தின் துணைநிறுவனர் சந்தியா சங்கருக்கு'நாட்டிய கலா ரத்னா','நாட்டியசிரோமணி'என்ற விருதுகள் வழங்கப்பட்டுள்ளது.

தேசியஅளவில் சிறந்த கலைஞர்களில் நால்வருள் ஒருவராக சந்தியாசங்கர் தேர்ந்தெடுக்கப்பட்டுள்ளார்.

 குறிப்பு :

கலாச்சார தூதுவராக வெளிநாடு சென்றுள்ள இவர், 2017-ல் இந்தியசாதனையாளர் புத்தகத்தில் இடம்பெற்றுள்ளது குறிப்பிடத்தக்கது.
முக்கிய தினங்கள்
உலக தர நிர்ணய தினம் – அக்டோபர் 14 (World Standards Day) உலகத் தரத்தினை(Standard) அனைவரும் பயன்படுத்தும் நோக்கத்துடன்,உலகளவில் ஆண்டுதோறும் அக்டோபர் 14-ம் நாளன்று உலக தர நிர்ணய நாள் கொண்டாடப்பட்டு வருகிறது.

1970-ஆம் ஆண்டுமுதல் உலக தர நிர்ணய நாள் கொண்டாடப்பட்டு வருகிறது.

2018-ம் ஆண்டின் உலக தர நிர்ணய தினத்தின் கருத்துரு (Theme) : "International Standards and the Fourth Industrial Revolution".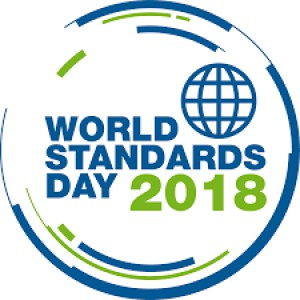 ENGLISH CURRENT AFFAIRS
NATIONAL NEWS
The United Nations Children's Fund (UNICEF) and the World Health Organization (WHO) announced India's status as a polio-free country. The risk of children getting vaccine derived poliovirus was "minimal" in India which came up in the backdrop of oral polio vaccine vials being found contaminated with the type-2 polio virus.

This was achieved by high routine immunization coverage being achieved in India under Universal Immunization Programme (UIP).
Microsoft India & NITI Aayog signed a MOU to deploy artificial intelligence (AI) technologies to address challenges in agriculture and healthcare. In the health sector, Microsoft will also support NITI Aayog in preparing a blueprint for AI-led Diabetic Retinopathy Screening Programs.

Additionally, a Microsoft – NITI Aayog Problem to Solution Incubation Test Bed will be set up within its premises in Bangalore to develop AI driven solutions for societal problems identified by NITI Aayog.
Ashwini Kumar Choubey, Minister of State for Health and Family Welfare, released an Analytical Report of the National Health Profile-2018. It covers demographic, socio-economic, health status and health finance indicators, comprehensive information on health infrastructure and human resources in health.

The report was prepared by the Central Bureau of Health Intelligence (CBHI), under the administration of the Directorate General of Health Services at Patna.
Haryana launched first-of-its-kind National Autism Intervention Research Centre at Fortis Memorial Research Institute in Gurugram. This has been started in association with Behaviour Momentum India.

It will help people suffering from autism who need behavioural and medical experts to get educated, learn play and social skills and improve their quality of life.
Union Minister of State for Textiles, Ajay Tamta, inaugurated the 46th edition of world's largest IHGF-Delhi Fair at India Expo Centre & Mart at Greater Noida. This Fair has played a vital role in increasing exports of handicrafts from the country and has acquired a special importance for the handicrafts sector.
India's first agri and food business online learning platform was launched at the SR Innovation Exchange (SRiX) Campus, Warangal in Telangana. The name of the platform is: SRiX Agri-Business Academy.

It is an Indo-UK collaborative initiative and a technology business incubator under the Department of Science and Technology, Government of India. It will focus on start-ups of agriculture, cleantech and IoT.
INTERNATIONAL NEWS
"The Indian Ocean: Defining our Future" Conference was held for 2 days till October 12, 2018 held at Temple Trees, in Colombo, Sri Lanka. It is aimed to explore strongest challenges in the Indian Ocean region.

This would lead toa multilateral diplomatic Conference to be held early 2019 in Sri Lanka to work on the conference that would contribute towards greater peace, security and prosperity in the Indian Ocean.

India was represented by Indian Deputy National Security Advisor Pankaj Saran, in the Inaugural Panel titled "Navigating Challenges and Prospects in the Indian Ocean: Towards a Shared Understanding"
India and China have launched their first joint programme for Afghanistan to train its diplomats. According to the Indian Embassy in Beijing, Indian Ambassador to Afghanistan, Vinay Kumar hosted 10 Afghan Diplomats who will be travelling to India for the 1st India-China joint training programme for Afghan diplomats under the aegis of the Trilateral Cooperation between India, China and Afghanistan.
The Minister of State for Commerce & Industry and Consumer Affairs, Food and Public Distribution C. R. Chaudhary, attended the 6th RCEP Inter-sessional Ministerial Meeting (IMM) in Singapore. The Ministers from 16 RCEP countries met in Singapore to discuss a modern, comprehensive and mutually beneficial economic partnership agreement among ASEAN and ASEAN's FTA partners.

Next round meeting of Trade Negotiating Committee (TNC) is scheduled to be held in Auckland, New Zealand.
ECONOMY
The World Bank announced funding of up to $1 billion to the Government of Indonesia for relief and reconstruction efforts in the disaster-affected areas of Lombok and Sulawesi. It would be guided by a US$5 million grant for technical assistance for resilient and community-led reconstruction detailed planning.
SCIENCE & TECHNOLOGY
Scientists have developed a new camera called the T-CUP, which might be the world's fastest camera. T-CUP can capture 10 trillion frames per second. It can freeze time to see light in extremely slow motion.

It was developed by researchers at INRS (Institut National de la Recherche Scientifique) led by Lihong Wang of California Institute of Technology, US.
SPORTS
The Japan Association of Athletics Federations announced to be the host of the 2019 edition of 4th International Association of Athletics Federations (IAAF) World Relays, beginning May 11, 2019. The 2019 meet will take place May 11 and 12 at Nissan Stadium in Yokohama, near Tokyo.

The first three editions of the IAAF World Relays, in 2014, 2015 and 2017, were held in the Bahamian capital of Nassau.
Mick Schumacher, son of Formula One legend Michael Schumacher, won the 2018 Formula Three (F3) European title in Hockenheim, Germany. Mick Schumacher finished at second position in the second race of the day and won his first junior championship with 347 points.
IMPORTANT DAYS
15th October 2018, International Day of Rural Women was celebrated all over the world. This day recognizes the role and contribution of rural women, including indigenous women, in agriculture, rural development, food security and eradicating rural poverty.

In 2007, the United Nations General Assembly, declared October 15 as International Day of Rural Women. It was first observed in 2008.

Theme: for International Day of Rural Women 2018 is "Sustainable infrastructure, services and social protection for gender equality and the empowerment of rural women and girls".