We Shine Daily News
மே 16



தமிழ்
உலக செய்திகள்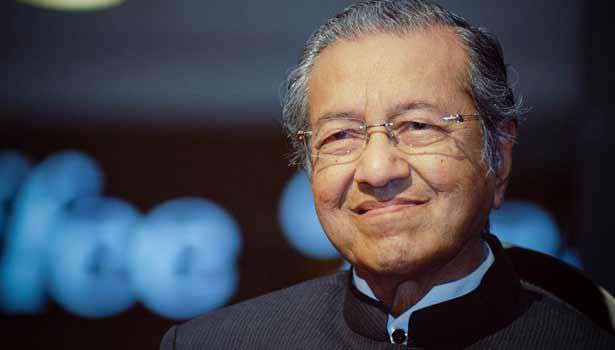 போர்ப்ஸ் பத்திரிக்கை உலக கோடீஸ்வரர்கள்

பற்றிய ஆய்வை மேற்கொண்டது. இந்த ஆய்வில்

இந்தியாவை சேர்ந்த வியாபாரிகள் 100 பேர் அரேபியாவில் கோடீஸ்வரர்களாக

உள்ளது தெரிய வந்துள்ளது.
மலேசியாவில் புதிய பிரதமராக பதவியேற்றுள்ள

மஹாதீர் முகமது, ஒன்று அல்லது இரண்டு ஆண்டுகள் மட்டுமே பிரதமர் பதவியில் இருப்பேன்

என்று தெரிவித்துள்ளார்.
கொரிய தீபகற்பத்தின் ஒற்றுமை, அமைதி மற்றும் வளத்திற்கான பனமுன்ஜோம் பிரகடனம்

குறித்து ஆலோசிக்க

வடகொரிய மற்றும் தென்கொரிய நாடுகள்

இன்று பேச்சுவார்த்தை நடத்த உள்ளது.
தேசிய செய்திகள்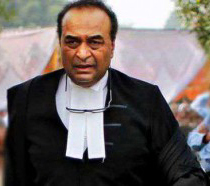 லோக் உறுப்பினர்களை தேர்வு செய்யும், தேர்வுக் குழுவில் 

  மூத்த வழக்கறிஞர்

முகுல் ரோத்தகி

நியமிக்கப்பட்டுள்ளதாக

உச்ச நீதிமன்றத்தில் மத்திய அரசு

தெரிவித்துள்ளது.
கர்நாடகா மாநிலத்தின் புதிய முதல்வராக எடியூரப்பா தேர்வு

செய்யப்பட்டுள்ளார்.
மத்திய அரசு ஊழியர்கள் ஓய்வூதியத்தை பெறுவதற்கு ஆதார் கட்டாயமில்லை

என்று மத்தியப் பணியாளர் நலத்துறை இணையமைச்சர் ஜிதேந்திர சிங் தெரிவித்துள்ளார்.
விளையாட்டு செய்திகள்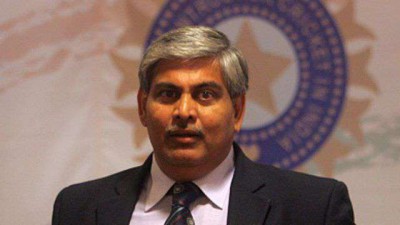 சர்வதேச கிரிக்கெட் வாரியத்தின் தலைவராக இந்தியரான சஷாங்க் மனோகர்

தேர்ந்தெடுக்கப்பட்டுள்ளார்.
2020 டோக்கியோ ஒலிம்பிக் போட்டியில் பங்கேற்கும் இந்திய வீரர்

மற்றும்

வீராங்கனைகளுக்கு சீருடை வழங்குவதற்காக, லி நிங் என்ற விளையாட்டு சீருடை

நிறுவனத்துடன் இந்திய ஒலிம்பிக் சங்கம்(

ஐஓஏ

) ஒப்பந்தம் செய்துள்ளது.
தெ

ன் கெரியாவில்

நடைபெறும்

5வது மகளிர் ஆசிய சாம்பியன்ஸ் டிராபி ஹாக்கி தொடரில்,

இந்தியா மற்றும் சீனா அணிகள் இன்று

மோதுகின்றன.
சீனாவை சேர்ந்த 70 வயதான முதியவர்

(இரண்டு கால்கள் இழந்தவர்)

எவரெஸ்ட் சிகரத்தில் ஏறி சாதனைப் படைத்துள்ளார்.
முக்கிய தினங்கள்
மே 16 – 1975ம் ஆண்டு சிக்கிம் மாநிலம் இந்தியாவின் 22வது மாநிலமாக

சேர்க்கப்பட்டது.
வர்த்தக செய்திகள்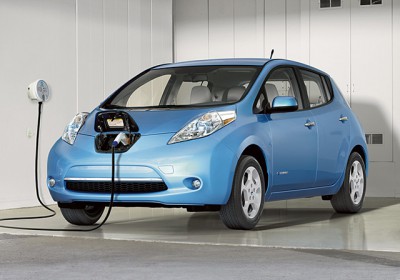 பேட்டரி மற்றும் ஹைபிரிட் உள்ளிட்ட சூழல் பாதுகாப்பு வாகனங்களுக்கு சலுகை அளிக்க மத்திய அரசு திட்டமிட்டுள்ளது.

இதற்காக

ரூ.9,400 கோடியை ஒதுக்குதற்கான வரைவு திட்டத்தையும் மத்திய அரசு

உருவாக்கியுள்ளது.
ஹிந்துஸ்தான் யுனிலிவர் நிறுவனத்தின்

(ஹெச்யுஎல்)

லாபம் 14.2 சதவீதம் உயர்ந்து ரூ.1,351 கோடியாக இருக்கிறது.
பொதுத்துறை வங்கியான பஞ்சாப் நேஷனல் வங்கியின்

மார்ச் காலாண்டு

நஷ்டம் ரூ.13,416 கோடியாக

இருக்கிறது.
முக்கிய பிரமுகர்களின் சந்திப்பு
இந்திய இராணுவ தளபதி

பிபின் ராவத், இராணுவத் தளபதியாக பதவியேற்ற பின் முதன் முதலாக நான்கு நாள் பயணமாக இலங்கை சென்றார்

. அங்கு

இலங்கை பிரதமர் ரணில் விக்ரமசிங்கேவை

சந்தித்து பேசினார்.
English Current Affairs
National
4th Meeting Of SAWEN Held In Kolkata
The fourth meeting of South Asia Wildlife Enforcement Network (SAWEN) was held in Kolkata.

Union cabinet gave its nod for India adopting the statute of the South Asia Wildlife Enforcement Network (SAWEN) which will help in checking cross border wildlife crimes.

SAWEN is a regional network comprises eight countries in South Asia—Afghanistan, Bangladesh, Bhutan, India, Maldives, Nepal, Pakistan and Sri Lanka.
Madhya Pradesh To Be Declared ODF By October This Year
The Chief Minister of Madhya Pradesh, Shri Shivraj Singh Chouhan has announced that the State will be declared as open defecation free (ODF) by Gandhi Jayanti this year.
First All-Woman Post Office Passport Seva Kendra Starts Operations      
In a first, a Post Office Passport Seva Kendra (POPSK) run by an all-woman team has started operations in Phagwara, Punjab. The seva kendra was inaugurated by Union Minister Vijay Sampla in the local head Post Office.

It was 192nd POPSK in the country, but first one to be operated by an all-woman team
International
Nepal To Hold BIMSTEC 2018
Nepal's Prime Minister KP Sharma Oli has announced to host the 2018 Bay of Bengal Initiative for Multi-Sectoral Technical and Economic Cooperation (BIMSTEC) summit.

The BIMSTEC is an international organization of seven nations of South Asia and South East Asia, including Bangladesh, India, Myanmar, Sri Lanka, Thailand, Bhutan, and Nepal.
China's "Type-001A" Started Trials
China's first domestically manufactured aircraft carrier started sea trials.

The carrier, known only as "Type 001A", set out for the trials from a port in north-eastern China.

The ship will give China a second aircraft carrier as it asserts its claims in the South China Sea and seeks to deter any independence movements in Taiwan in 2020.

China's first aircraft carrier – Liaoning – was also a 'Type 001 aircraft carrier. The Liaoning was originally a Kuznetsov-class aircraft cruiser for the Soviet Navy in the mid-1980s.
Banking and Economy
India Third Largest Solar Market In The World: Mercom Communications
Mercom Communications, India emerged as the third largest solar market in the world in 2017 behind China and the US.
Yes Bank Launches Agenda 25*25
YES Bank and YES Global Institute have launched Agenda 25×25, which pledges to create a synergetic startup environment for budding women entrepreneurs in India.
The effort would ensure that by 2025 at least 25% of all entrepreneurs in India are women.
The bank made the announcement at the YES Bank – YES Global Institute Annual Startup Conclave hosted in partnership with NITI Aayog, Invest India, Startup India and Atal Innovation Mission.
Awards and Honors
Faye D'Souza Receives RedInk Award For 'Journalist Of The Year
The RedInk Award for 'Journalist of the Year' has been awarded to Faye D'Souza, executive editor of Mirror Now channel, for her coverage of issues that touch the lives of common people.
Sulabh International Founder Awarded Nikkei Asia Prize
The founder of Sulabh International, Dr Bindeshwar Pathak, has been honoured with the Nikkei Asia Prize in Japan for his contribution to Asia's development
Sports
Neymar won the French League's Player of the Year award.Neymar scored 19 league goals and set up another 13 in only 20 games for French champion PSG.
British driver Lewis Hamilton of Mercedes won the Formula One Spanish Grand Prix. This is his second victory in a row after winning the Azerbaijan GP
Books and Authors
Gen Bipin Rawat, Chief of Army the Staff released the book 'Across the Bench – Insight into the Indian Military Judicial System' by Lt Gen Gyan Bhushan.
The book deals with military judicial system vis-a-vis command and management issues within the military establishments besides the whole gamut of issues relating to veterans, their families and despendents.
­