We Shine Daily News
ஜுன் 17

தமிழ்
Download PDF – Click Here
தமிழக நிகழ்வுகள்
2017-ம் ஆண்டிற்கான கனடா தமிழ் இலக்கிய தோட்டத்தின் "இயல் விருது வண்ணதாசனுக்கு வழங்கப்பட்டுள்ளது.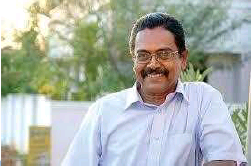 13-வது உலகத் தமிழ் பண்பாட்டு மாநாடு ஜுன் 16 2018 அன்று பெங்களுரில் நடைபெற்றது.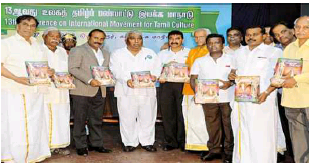 தேசிய நிகழ்வுகள்
10 வது ஒருங்கிணைந்த பொலிவுறு நகர கட்டளை மற்றும் கட்டுப்பாடு மையத்தை ICCR Integrated command and control center) சட்டீஸ்கர் மாநிலத்தின் தலைநகரமான ராய்ப்பூரில் தொடங்கப்பட்டுள்ளது.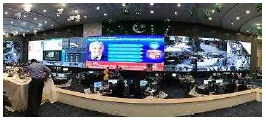 அருணாச்சல பிரதேசத்தின் இட்டா நகரின் கழிவுநீர் மேலாண்மை அமைப்ப மறறும் வெள்ள நீர் வடிகால் அமைப்பு அமைய உள்ளது

இவ்வமைப்பானது AMRUT திட்டத்தின் கீழ் அமைக்கப்பட் உள்ளது.

AMRUT – Atal Mission for Rejuvenation and Urban Transformation.


இந்திட்டம் மத்திய அரசால் ஜுன் 2015ல் தொடங்கப்பட்டது.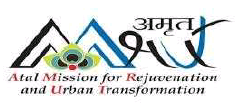 அசாம் மாநிலமானது, டாடா டிரஸ்ட் நிறுவனத்துடன் இணைந்து 19 புற்றுநோய் மையங்களை அமைக்கவுள்ளது.
பிரதான இந்திய பயிர்களுக்கான நீர் உற்பத்தித்திறன் மேப்பிங் எனும் NABARD புத்தகத்தை நீர்வளத் துறை அமைச்சர் நிதின் கட்காரி வெளியிட்டுள்ளார்.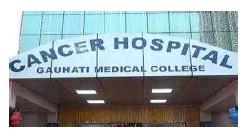 அறிவியல் மற்றும் தொழில்நுட்ப நிகழ்வுகள்
சூரியனுக்கு மிக அருகில் உள்ள புராக்ஸிமா சென்டாரி என்ற நட்டத்திரத்தை சுற்றும் ஒரு கோள் பூமி போல இருப்பாதாக விஞ்ஞானிகள் கண்டறிந்துள்ளனர். புராக்ஸிமா – பி என பெயரிடப்பட்டுள்ள இக்கோள் பூமியை விட 1.3 மடங்கு அதிகவிட்டம் உடையது. இதில் தண்ணீர் இருக்க வாய்ப்பு உள்ளதாக விஞ்ஞானிகள் தெரிவித்துள்ளனர்.

நியமனங்கள்
நிலக்கரித்துறை அமைச்சகத்தின் இந்தர் ஜித் சிங் நியமிக்கப்பட்டுள்ளார்.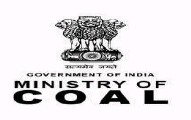 English Current Affairs
National News
Vice President M Venkaiah Naidu laid foundation stone for sewage management system and Storm water drainage system in Itanagar, Arunachal Pradesh.

This schemes are under government's Atal Mission for Rejuvenation and Urban Transformation (AMRUT) scheme.
Atal Mission for Rejuvenation and Urban Transformation (AMRUT) Scheme:

The scheme was launched by Prime Minister Narendra Modi in June 2015 with the focus to establish infrastructure that could ensure adequate robust sewage networks and water supply for urban transformation by implementing urban revival projects.
Rajasthan was the first state in the country to submit State Annual Action Plan under Atal Mission for Rejuvenation and Urban Transformation (AMRUT).
National Consultation on National Rural Drinking Water Programme (NRDWP) chaired by Union Minister for Drinking Water and Sanitation Uma Bharti, Swajal scheme was announced in 115 aspirational districts of the country.

These scheme will aim to provide villages with piped water supply powered by solar energy.
Assam government has announced that 19 cancer care centres will be set up across the state in partnership with Tata Trusts at an investment of Rs 1,910 crore.
Maharashtra Chief Minister Devendra Fadnavis met World Bank CEO Kristalina Georgieva in Washington DC to seek assistance for a Multimodal Transport Corridor and the Rural Livelihood Project which aims to provide sustainable livelihood enhancements in 10,000 villages in the state.
Prime Minister Narendra Modi will chair the fourth meeting of the Governing Council of NITI Aayog at Rashtrapati Bhawan on June 17.
Union Minister for Water Resources, River Development and Ganga Rejuvenation, Shipping, Road Transport & Highways Nitin Gadkari released a book 'Water productivity mapping of major Indian crops' published by NABARD in a function at New Delhi.
International News
National Skill Development Corporation (NSDC) under the Ministry of Skill Development and Entrepreneurship, government of India will partner with Singapore e-Government Leadership Centre (eGL) at the National University of Singapore's Institute of Systems Science (NUS-ISS) for implementation of skill development initiatives of India.
World Bank, Pakistan ink agreements of $565 mn in power, water sectors for NTDC project and Sindh irrigation project.
NASA Astronaut Peggy Whitson, who has spent more time in space than any other American, retired from NASA on June 15.
Economy News
India's exports grew by 20.18 percent to 28.86 billion dollars in May 2018 as compared to the same period during May 2017 when it was valued at 24.01 billion dollars.