We Shine Daily News
ஜுன்  15

தமிழ்
Download PDF – Click Here
இந்திய நிகழ்வுகள்
106-வது இந்திய அறிவியல் காங்கிரஸ் மாநாடு பஞ்சாபில் உள்ள லவ்லி புரோப்ஸ்னல் பல்கலைகழகத்தில் 2019> ஜனவரி 3 முதல் 7 வரை நடைபெறவுள்ளது.

104-வது மாநாடு திருப்பதியில் வெங்கடேஸ்வரா பல்கலைகழகத்தில் நடைபெற்றது.

105-வது மாநாடு மணிப்பூர் பல்கலைகழகத்தில் நடைபெற்றது.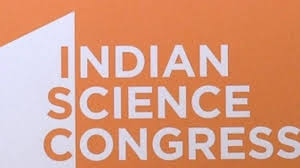 ஹரியான மாநிலத்தில் அரசு வேலையில் சேர்வதற்கான வயது வரம்பை 40 இல் இருந்து 42 ஆக உயர்த்திவுள்ளது.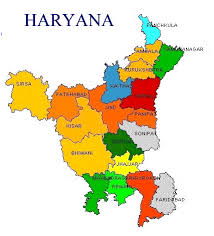 யானைக்கால் நோயை அகற்றுவதற்கான 10வது உலகளாவிய கூட்டம்

((Global Alliance to Eliminate Lymphatic Filariasis (GAELF))

புதுடெல்லியில் நடைபெற்றது.
குடியரசு தலைவர் ராம் நாத்கோவிந்த் குறு> சிறு மற்றும் நடுத்தரத் தொழில் நிறுவனங்கள் துறையுடன் இணைந்து கைவினைஞர்க்கான

Solar Charkha Mission

எனும் திட்டத்தை புதுடெல்லியில் தொடங்கியுள்ளார்.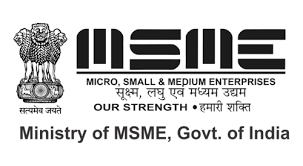 தமிழக நிகழ்வுகள்
தமிழக பாரத சாரண சாரணியர் இயக்க மாணவர்களுக்கு ராஜ்யபுரஸ்கார் விருது வழங்கும் விழாவில் அதிக சாரண சாரணியர்களைக் கொண்ட மாநிலங்களின் பட்டியலில் தமிழகம் மூன்றாம் இடத்தில் உள்ளதாக அறிவிக்கப்பட்டது.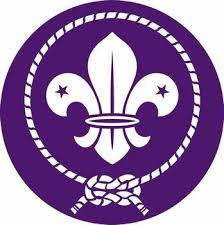 இந்திய கடலோர காவல் படையில் சி- 440 (சார்லி -440) என்ற புதிய ரோந்துக் கப்பல் 14.06.18 அன்று இணைக்கப்பட்டது.
நியமனங்கள்
அமெரிக்காவில் உள்ள ஜெனரல் மோட்டார்ஸ் நிறுவனத்தின் தலைமை நிதி அதிகாரியாக(CFO) சென்னையை சேர்ந்த திவ்யா சூர்யதேவரா நியமனம் செய்யப்பட்டிருகிறார்.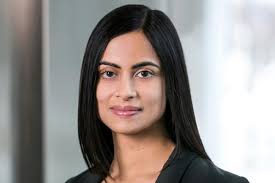 முக்கிய தினங்கள்
ஜுன் 14 உலக ரத்ததான தினம், இத்தினம் 2005 முதல் உலக சுகாதார நிறுவனத்தால் கொண்டாடப்பட்டுவருகிறது.

Theme -'Be there for someone else. Give blood. Share life'.
English current Affairs
 National News
India has been ranked at 177 out of 180 countries in the 2018 Environmental Performance Index (EPI).

I

ndia has become the fourth worst country in the world with

an air quality

s

core of 5.75

out of 100. India was placed at

141 out of 180 in 2016.

The top

five countries

in terms of

green rankings are Switzerland, France, Denmark, Malta and Swed

en.
The Integrated Command and Control Centre set up at Naya Raipur in Chhattisgarh.

The ICCC, Naya Raipur becomes the 10th Smart City Centre to be operational in the country.
President Ram Nath Kovind will launch the flagship programme of the MSME Ministry- Solar Charkha Mission– on 27 June 2018 in New Delhi.

The Mission will cover

50 clusters

and every cluster will

employ 400 to 2000 artisans.

The mission aims to disburse subsidy of

Rs 550 crore to the artisans.
Union Health Minister JP Nadda inaugurated the 10th meeting of the Global Alliance to Eliminate Lymphatic Filariasis (GAELF) in New

The GAELF theme for this year is

'Celebrating progress towards elimination: Voices from the field on overcoming programme challenges

'.
The Haryana government has raised the upper age limit of entry into government service from 40 to 42 years.
The 106th edition of the "Indian Science Congress" will be inaugurated by Prime Minister Narendra Modi at Lovely Professional University in Punjab from January 3 to 7, 2019.
International News
Raksha Mantri, Nirmala Sitharaman inaugurated the first Representative Office of Navratna Defence PSU Bharat Electronics Limited (BEL) in Hanoi, Vietnam.