We Shine Daily News
     பிப்ரவரி 16



தமிழ்
உலக செய்திகள்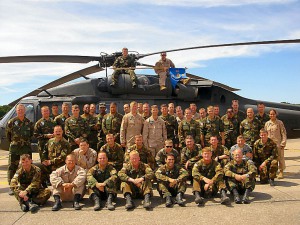 உலகில்

பாதுகாப்புக்கு அதிகம் செலவு செய்யும் நாடுகள்

(2017) பட்டியலில்

அமெரிக்கா

(602.8 பில்லியன் டாலர்)

முதலிடத்தில்

உள்ளது.

சீனா

(150.5 பில்லியன் அமெரிக்க டாலர்)

2வது

இடத்தில் உள்ளது.

இந்தியா

(52.5 பில்லியன் டாலர்)

5வது

இடத்தில் உள்ளது
அமெரிக்காவில் நிரந்தரமாக வசிப்பதற்கு வகை செய்யும் '

கிரீன் கார்டு

'களை விண்ணப்பதாரரின்

தாய்நாடு அடிப்படையில் இல்லாமல் அவரது தகுதிகளின் அடிப்படையில்

வழங்குவதற்கு வகை செய்யும் சட்ட மசோதா அமெரிக்க நாடாளுமன்றத்தில் அறிமுகம் செய்யப்பட்டுள்ளது
தென் ஆப்பிரிக்காவின்

புதிய

அதிபராக 'சிரில் ராமபோஸா'

தேர்வு செய்யப்பட்டுள்ளார்
தேசிய செய்திகள்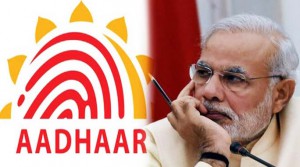 துபாயில் நடைபெற்ற மாநாட்டில் இந்திய அரசின்

ஆதார் அட்டை திட்டத்திற்கு, 'அரசு துறையில் வளர்ந்து வரும் சிறந்த தொழில்நுட்பத்திற்க்கான விருது'

வழங்கப்பட்டுள்ளது
திறந்த நிலை கல்வி நிறுவனங்களில் பிளஸ் 2 படிப்பவர்கள் நீட் தேர்வு எழுத முடியாது

என்று இந்திய மருத்துவ கவுன்சில் தெரிவித்துள்ளது
தனியார்துறையில் வேலை தேடுபவர்கள் பதிவு செய்வதற்கு

தலைமை தபால் நிலையங்களில் 'நேஷ்னல் கெரியர் சர்வீஸ்' என்ற அமைப்பு

தொடங்கப்பட உள்ளது
காஷ்மீரில் தேசிய சட்ட பல்கலைக்கழகம்

அமைக்க அம்மாநில அரசு முடிவு செய்துள்ளது
ஐரோப்பிய இரயில்வே கட்டுபாட்டு சாதன அமைப்பைப்

பின்பற்றி

நவீன சிக்னல்களை அமைக்க ரயில்வே நிர்வாகம் திட்டமிட்டுள்ளது

என்று இரயில்வே துறை அமைச்சர் 'பியூஷ் கோயல்' தெரிவித்துள்ளார்
உத்திரப் பிரதேச மாநில பட்ஜெட்,

உத்திரப்பிரதேச மாநில சட்டப் பேரவையில்

இன்று தாக்கல் செய்யப்பட உள்ளது
தமிழக அரசு பள்ளிகளில் யோகா பயிற்சி வகுப்புகள் துவக்கப்படும்

என பள்ளிக் கல்வித்துறை அமைச்சர் 'செங்கோட்டையன்' தெரிவித்துள்ளார்
சர்வதேச பொறியியல் கொள்முதல் கண்காட்சி மற்றும் மாநாடு மார்ச் 8-11ம் தேதி வரை சென்னையில்

நடைபெறவுள்ளது என சிறு, குறு நிறுவனங்கள் துறை செயலர் 'தர்மேந்திர பிரதாப் யாதவ்' அறிவித்துள்ளார்
மருத்துவ உபகரணங்களுக்காக தனி அமைச்சகம் அமைக்கும் திட்டம்

குறித்து மத்திய அரசு பரிசீலனை செய்து வருகிறது என இரசாயனங்கள் மற்றும் உரங்கள் துறை அமைச்சர் அனந்த குமார் தெரிவித்துள்ளார்
விளையாட்டு செய்திகள்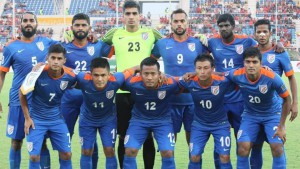 சர்வதேச கால்பந்து தரவரிசையில் இந்திய கால்பந்து அணி 102வது

இடத்தில் உள்ளது
ஆசிய குத்துச்சண்டை தேர்வுப் போட்டியில்

இந்தியா 5 தங்கம், 1 வெள்ளி, 4 வெண்கலப் பதக்கங்களை

வென்றது
அபுதாபி விளையாட்டு கவுன்சில் ஆதரவுடன்,

அல் அய்னில் நடைபெற்ற ஓட்டப்பந்தயத்தில்

தமிழகத்தை சேர்ந்த

செய்யது அலி

(திருநெல்வேலி)

வெண்கலப்பதக்கம்

வென்றுள்ளார்
23வது குளிர்கால ஒலிம்பிக் போட்டியில்

'பிகர் ஸ்கேட்டிங்'

பிரிவு விளையாட்டில்

அல்ஜோனா சேவ்சென்கோ மற்றும் மசோட் புருணா

(ஜெர்மனி) ஜோடி

தங்கப்பதக்கம்

வென்றது
5 ஆண்டுகளுக்கு பின்

இந்திய ஹாக்கி அணியின்

விளம்பரதாரராக

(ஸ்பான்சர்) ஒடிஸா மாநில அரசு பொறுப்பேற்றுள்ளது
23வது குளிர்கால ஒலிம்பிக் போட்டியில் '

பையத்லான்

' பந்தயத்தில்(கம்பி ஊன்றி பனியில் சறுக்குவது) பெண்கள் தனிநபர் பிரிவில் ஸ்வீடனை சேர்ந்த '

ஹன்னா ஓபெர்க்' தங்கப் பதக்கத்தை

வென்றார்
வர்த்தக செய்திகள்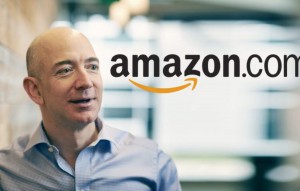 உலக பணக்காரர்கள் பட்டியலில் அமேசான் நிறுவனத்தின்

தலைமை செயல் அதிகாரி '

ஜெஃப் பெஜோஸ்'

முதலிடத்தில்

உள்ளார்
7வது சம்பள கமிஷன்

அமலாக்கத்தில் மத்திய அரசு பணிகளில் சேரும்

துவக்க நிலை ஊழியர்களின் சம்பளம் ரூ.7000 இருந்து ரூ.18,000 மாக உயர உள்ளது
என்எல்சி இந்தியா நிறுவனம்

நிகழ் நிதியாண்டில்

ரூ.957.78 கோடி நிகர லாபம் ஈட்டியுள்ளது
முருகப்பா குழுமத்தின்

கார்போரண்டம் யுனிவர்சல்

மூன்றாம் காலாண்டு நிகர லாபம்

15 சதவீதம் வளர்ச்சியடைந்துள்ளது
English Current Affairs
National News
Union Government extended the anti-narcotics scheme for3 more years to combat illicit trafficking in drugs and psychotropic substance. The purpose of the scheme is to assist states and Union Territories, which are contributing in controlling the inter-state and cross-border drug trafficking.
President Ram Nath Kovind hosted an'LPG Panchayat at Rashtrapati Bhavan.
It was organized by the Ministry of Petroleum and Natural Gas under the Pradhan Mantri Ujjawala Yojana (PMUY). The LPG Panchayat aims to provide a platform for LPG consumers to interact with each other, promote mutual learning and share experiences.
A new research by US-based Institute for Energy Economics and Financial Analysis (IEEFA) showed that nine major global power markets, including India's Tamil Nadu, have achieved an outsize share of wind and solar generation.

The report, 'Power-Industry Transition, Here and Now', includes case studies of markets — ranked by relative share of reliance on variable renewables — that include Denmark, South Australia, Uruguay, Germany, Ireland, Spain, Texas, California and the Indian state of Tamil Nadu.

Wind and solar accounted for 14.3 per cent of Tamil Nadu's total electricity generation in 2016-17.
The President of India, Shri Ram Nath Kovind, inaugurated the international conference 'Agricon 2018' and 'Agriexpo 2018' at Chandrashekhar Azad University of Agriculture & Technology (CSAUT), Kanpur on February 14, 2018. 

Speaking on the occasion, the President said that in a country as vast as India, problems of farmers in different regions are different.

We will have to find solutions according to their needs. Water is a common concern.

In this regard, the Government has promoted the concept of "per drop, more crop" and this message should reach every farmer in the country.
Meghalaya Governor Ganga Prasad has inaugurated the "Friendship Gate" constructed with an aim to have a Wagah-like beating retreat ceremony for the Indian and Bangladesh border guards.

The Friendship Gate has been constructed near Integrated Check post, 90 km South of capital Shillong on border with Bangladesh.
In an effort to put India firmly among the top nations in the world theatre map, the country will play host to the 8th Theatre Olympics,the greatest carnival of thespianism.The 51-day theatre extravaganza which will be inaugurated at Red Fort, will see 450 shows including 65 shows by international artistes, 600 ambient performances and 250 youth forum shows.
India's first radio festival is being held in New Delhi to mark World Radio Day. The festival is being organized by International Association of Women in Radio and Television, in collaboration with  The festival includes live performances, an exhibition, and slotted panel discussions. Apart from touching on the theme for World Radio Day 2018 – radio and sports – the festival is also examining the potential of the medium as a platform for social change, ways to make it more creative and will trace the journey of music on the radio.
TheWest Bengal government already enrolled 50 lakh people under its own Swasthya Sathi programme, Chief Minister Mamata Banerjee has announced the decision to opt out of Centre's 'Modicare' scheme. This makes West Bengal the first state to withdraw from the ambitious programme. Union Finance Minister Arun Jaitley had announced the NHPS on February 1, making it the biggest global plan to provide quality health coverage to a population larger than the combined citizenry of the US, UK, Germany, and France.
Bhalupani village in Balrampur district of Chattisgarh got electricity for the first time after its district administration installed solar panels for every family.
"Paschim Lehar", a tri-service maritime exercise was held off India's western coast from February 12, 2018 Objective behind conducting this exercise was to build interoperability among Indian Navy, Air Force and Army
Business
State-run Punjab National Bank (PNB) said it had detected some "fraudulent and unauthorised" transactions worth about $1.77 billion (about Rs 11, 300 crore) at one of its branches in Mumbai.

The bank said the transactions were for the benefit of a few select account holders with their apparent connivance.

PNB, the country's second-biggest state-run lender and fourth-biggest overall by assets, did not name the people involved.
Equitas Small Finance Bank has introduced 'selfeSavings', an interactive digital savings account.

This account can be opened with the web-based interactive video form by using Aadhaar number, PAN and other basic details.

The new selfeSavings account has no minimum balance requirement.

It pays an interest rate of 6 per cent per annum for balance below 10 lakh and 6.5 per cent for 10 lakh and above.
Bharat Heavy Electricals Limited (BHEL)has bagged an order worth Rs 560 crore from NTPC for setting up a system for emission control. BHEL has secured the order for "supply and installation of the flue gas desulphurisation (FGD) system from NTPC for 2×490 MW National Capital Power Station at Dadri in Uttar Pradesh.
International news
South Africa's embattled President Jacob Zumahas resigned. He announced the decision in a televised address to the nation after the ruling African National Congress (ANC) party threatened to eject him from office via a parliamentary vote of no confidence today. 
China will host 2018 Shanghai Cooperation Organization (SCO) Summit at Qingdao, eastern Shandong Province in China had taken over rotating chair of SCO after 17th SCO summit concluded in Astana, capital of Kazakhstan in June 2017. 

SCO is a Eurasian economic, political and security organization headquartered in Beijing, China. It was founded in 2001.
Awards
India's UMANG App won the Best M-Government Service Award in the Accessible Government Category and Aadhar won the best emerging technology award, at the World Government Summit 2018,
Appointments
KP Sharma Oli was named the next prime minister of Nepal
Sports
Tamil Nadu has won the Senior Women's National Football Championshipfor the first time. Tamil Nadu, which was playing its first-ever final, defeated Manipur, 2-1 at the Barabati Stadium in Cuttack, Odisha. 
Obituary
Former Union minister and veteran TDP leader Bolla Bulliramaiah died of old age-related illness. He was

Bulliramaiah, who was known as a genial person, joined the TDP during its inception and became an MP in 1984.
He was elected to the Lok Sabha from the Eluru constituency in 1991, 1996 and 1999 and served as the Union minister of state for commerce during 1996-98 in the United Front government.
­