We Shine Daily News
ஆகஸ்ட் 12
தமிழ்
Download Tamil PDF – Click Here
Download English PDF – Click Here
இந்திய நிகழ்வுகள்
ஆப்ரேஷன் மடாட் (Operation Madad) கேரள மாநிலத்தில் கடும் மழைகாரணமாக எர்ணாகுளம் இடுக்கி பகுதிகளில் ஏற்பட்டுள்ள வெள்ளப் பெருக்கில் சிக்கித் தவிப்போர்களை காப்பாற்ற இந்திய கப்பற்படை "ஆப்ரேசன் மடாட்" என்ற பெயரில் மீட்புப் பணியை தொடங்கியுள்ளது.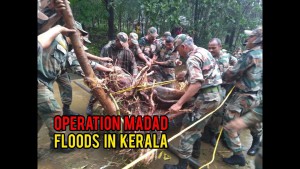 தேசிய பெண்கள் ஆணையத்தின் (NCW National Commission for Woman) புதிய தலைவராக " ரேகா சர்மா (Rekha Sharma) நியமிக்கப்பட்டுள்ளார்.

குறிப்பு:

தேசிய மகளிர் ஆணையம் 1992 ஆம் ஆண்டு ஜனவர் மாதம் தேசிய மகளிர் ஆணைய சட்டம் 1990-ன் படி டெல்லியில் அமைக்கப்பட்டுள்ளது.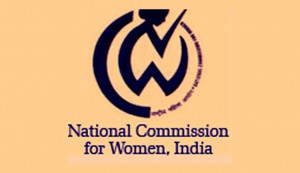 "பூமி ராஷி வலைதளம் (Bhoomi RASHI PORTAL) சாலை போக்குவரத்து திட்டங்களுக்காக நிலம் கையகப்படுத்தலை எளிமையாக்க நாட்டில் உள்ள 6.4 லட்ச கிராமங்களின் மொத்த வருவாய் தகவல்கள் (Revenue Data) அடங்கிய தொகுப்புகளை உள்ளடக்கிய "புமி ராஷி வலைத்தளத்தை" (Bhoomi Rashi Portal) மத்திய சாலைப் போக்குவரத்து மற்றும் நெடுஞ்சாலைத் துறை அமைச்சகம் தொடங்கியுள்ளது.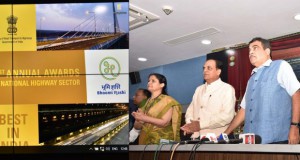 உத்திர பிரதேரச மாநிலத்தில் சிறு குறு நடுத்தர தொழில் MSME முனைவோர்களுக்கு உதவும் வகையில் One District one Product:என்ற தலைப்பில் தொழில் முனைவோர் மாநாட்டை உத்திர பிரதேச மாநில அரசு முனைவோர் மாநாட்டை. உத்திர பிரதேச மாநில அரசு லக்னோவில் தொடங்கியுள்ளது.

இம்மாநாட்டினை குடியரசுத் தலைவர் இராம்நாத் கோவிந்த் தொடங்கி வைத்துள்ளார்.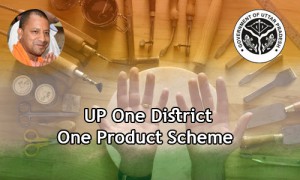 புத்தகங்கள்
பாராளுமன்ற விவகாரங்கள் துறை இணையமைச்சர் (VIJAY GOEL) விஜய் கோயல் எழுதிய (Bebak Daat) என்ற புத்தகத்தை குடியரசு துணைத் தலைவர் வெங்கைய நாயுடு வெளியிட்டுள்ளார்.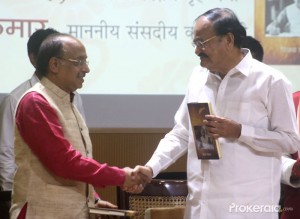 அறிவியல் மற்றும் தொழில்நுட்பம்
இந்திய தொலைத் தொடர்பு ஒழுங்குமுறை ஆணையமான டிராய் தனது மொபைல் செயலிகளான MY CALL மற்றும் DND ( Do Not Disturb)" ஆகியவற்றை "UMANG" செயலியுடன் இணைத்துள்ளது.

UMANG APP அனைத்து அரசு சலுகைகள் மற்றும் சேவைகளை உள்ளடக்கிய செயலி

MY Call APP தொலைபேசி அழைப்புகளின் தர கண்காணிப்பதற்காகப் பயன்படும்.

DND 2.0 APP (DO not Distrub) பதிவு செய்யப்பட்ட எண்ணிலிருந்து வரும் மார்க்கெட்டிங் அழைப்புகள் குறுஞ்செய்தி (Message) ஆகியவற்றை தவிர்க்க பயன்படும்.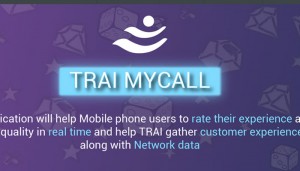 வர்த்தக செய்திகள்
பல்வழி பணம் செலுத்துதலை ஏற்றுக்கொள்ளும் இயந்திரத்தை




(MOPAD) ஸ்டேட் பாங்க் ஆப் இந்தியா வங்கி தொடங்கியுள்ளது.

MOPAD –  Multi Option Payment Acceptance Device

 'Indigenous People Migration and Movement' என்பதே இதன் கருப்பொருள் ஆகும்.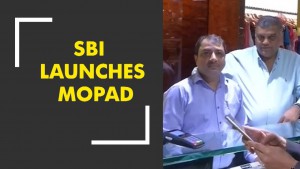 விளையாட்டு நிகழ்வுகள்
ஆகஸ்ட் 18 ம் தேதி இந்தோனேஷியாவின் ஜகர்த்தா நகரில் தொடங்கும் ஆசிய போட்டிகளி – ன் (Asian Games 2018) தொடங்க விழாவில் இந்தியாவின் சார்பாக ஈட்டி எறிதல் வீரர் "நீராஜ் சோப்ரா" இந்திய தொடியை (India's Flag-bearer) ஏந்திச் செல்ல உள்ளார்.
English Current Affairs
NATIONAL NEWS
Defence Minister Nirmala Sitharaman and Uttar Pradesh Chief Minister Yogi Adityanath launched a defence industrial corridor in Aligarh, Uttar Pradesh. The move is part of the government's efforts to develop specialised zones dedicated to defence production in the state.

Six nodal points, Agra, Aligarh, Lucknow, Kanpur, Chitrakoot and Jhansi have been identified in state for the corridor. Another defence corridor was also launched in Tamil Nadu.
The Minister of State for Culture (I/C) and Minister of State for Environment Forest and Climate Change, Dr. Mahesh Sharma inaugurated an exhibition entitled 'Prathibandhit Sahitya mein Swatantrata Sangram' (Freedom Movement through Proscribed Literature) in the premises of National Archives of India, in New Delhi.
Ahead of the Independence Day, the Delhi Police inducted India's first all-woman Special Weapons and Tactics (SWAT) team for anti-terrorist operations.

After rigorous training of around 15 months from specialists all across India and abroad, 36 women commandos from the northeastern states have been inducted into this squad.
On the eve of Independence Day, the Rajasthan government will organise a human chain along the 650-km-long Pakistan border under a programme, 'Shahadat ko Salam'. The programme will be organised by the state government with the help of Border Security Force and the Army on August 14.
Operation "Madad" was launched by the Southern Naval Command (SNC) at Kochi, in Kerala, to assist the Kerala state administration and to carry out disaster relief operations due to the floods.

Several parts of Kerala have been flooded due to continuous rainfall and release of excess water from Idukki and other dams.
The NITI Aayog host an investors' conference to attract investments for the development of eco-tourism on public private partnership (PPP) basis in Andaman & Nicobar, and Lakshadweep Islands.

The Conference will be inaugurated by Shri. Amitabh Kant, CEO, NITI Aayog.
INTERNATIONAL NEWS
The communication exercise 'Pacific Endeavor-2018 (PE-18)' under the Multinational Communications Interoperability Program (MCIP) started in Kathmandu, Nepal.

It aims to develop common communications operating procedures to enable military forces in the Asia Pacific region to collectively work in the wake of disaster.
As part of Shanghai Cooperation Organization (SCO) initiatives, SCO Peace Mission Exercise is conducted biennially for SCO member states.

The joint exercise for the year 2018 will be conducted by Central Military Commission of Russia from 22 August to 29 August 2018 at Chebarkul, Chelyabinsk, Russia.
APPOINTMENTS
Justice Vijaya Kamlesh Tahilramani was appointed as the Chief Justice of the Madras High Court. Tamil Nadu Governor Banwarilal Prohit will administer the oath of office.

She replaced Justice Indira Banerjee who has been appointed as Supreme Court judge.
Justice Aniruddha Bose took an oath as the 12th Chief Justice of Jharkhand High Court. His oath was administered by Jharkhand governor Droupadi Murmu.
Justice Rajendra Menon was sworn in as Chief Justice of Delhi High Court. Delhi Lt Governor Anil Baijal administered the oath of office to Justice Menon.

He was earlier the Chief Justice of Patna High Court.
BOOKS
Vice President M. Venkaiah Naidu released the Book 'Bebak Baat' written by Vijay Goel, Minister of State for Parliamentary Affairs and Statistics & Programme Implementation, in New Delhi.