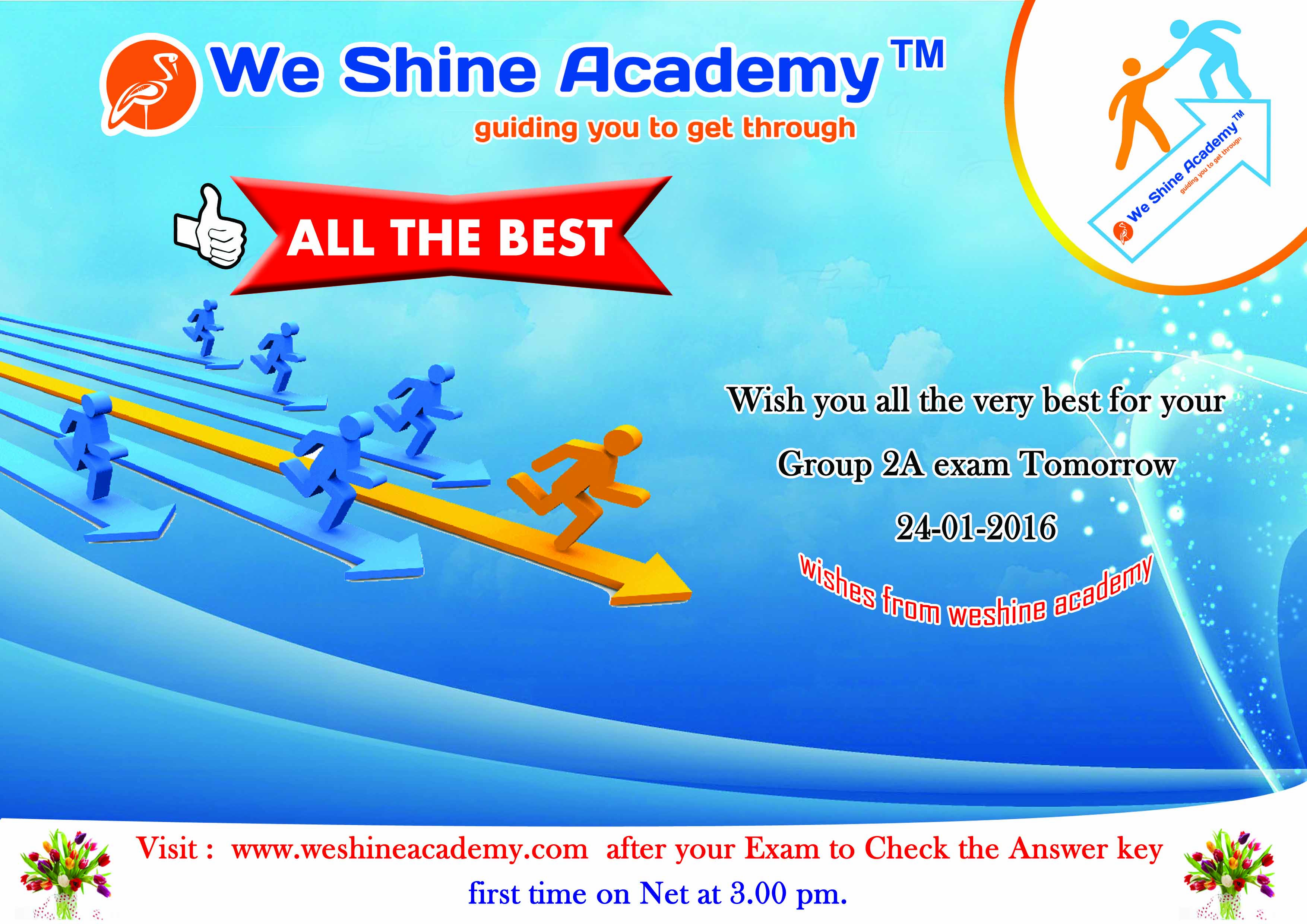 TNPSC Group 2A 2016 Answer Key
Dear Friends,
We Shine Academy Team is all set now and prepared to release the tentative answer key for TNPSC Group 2A 2016 which is scheduled on 24.01.16 in more than 250 plus centers all over Tamilnadu . Nearly 1.5 lakh candidates have applied for the TNPSC Group 2A non interview Posts. The above mentioned Exam is from 10am-1pm. Our Team has planned to release the tentative answer key before 3pm.
Check Below link(ACTIVE ) for tentative answer key and Guess your score..
Due to heavy traffic Kindly Refresh the page (FEW CLICKS) or TRY AFTER SOME TIME to download the answer keys.  
 TNPSC Group 2A 2016 General Tamil 1-100 ( 24-01-2016 ) CLICK HERE CLICKHERE

 TNPSC Group 2A 2016 General English 1-100 ( 24-01-2016 ) CLICKHERE CLICK HERE

TNPSC Group 2A 2016 General Studies 101-200 ( 24-01-2016 ) CLICKHERE
Also Check Our Other Achievements 
TNPSC Group 2 2015 Click Here