January 16
We Shine Daily News
ஜனவரி

16



தமிழ்
உலக செய்திகள்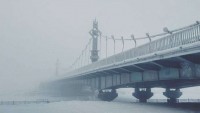 உலகிலேயே

அதிக குளிரான இடம்

–

ஒய்ம்யாகோன்

(சைபீரியா)
இலங்கை அதிபரின்

பதவிக்காலம்

5 ஆண்டுகளுக்கு மட்டுமே நீடிக்க

முடியும் என்று இலங்கை உச்ச நீதிமன்றம் தெரிவித்துள்ளது
உலக வரலாற்றில் பெரிய பணக்காரராக இருந்த முஸ்லிம் மன்னர்

–

மாலியை

(ஆப்பிரிக்கா) ஆண்ட

மன்சா மூசா
ஆல்பே மாகாணத்தில்(இந்தோனிஷியா) உள்ள

மாயோன் எரிமலை

வெடிக்கும் நிலையில் உள்ளது
தேசிய செய்திகள்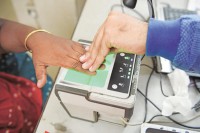 கைவிரல் ரேகை தேய்வதால்,

ஆதாரில் முக அடையாளத்தை வைத்து சரிபார்க்கும்

புதிய வசதி அறிமுகப்படுத்தப்பட்டுள்ளது
ஏர் இந்தியா

பங்குகளை நான்காக பிரித்து விற்பனை செய்ய

மத்திய அரசு முடிவு செய்துள்ளது
நாட்டில் உள்ள

28 முக்கிய நகரங்களில் ரூ.36,290 கோடி செலவில் வட்ட சாலைகள் அமைக்கப்பட உள்ளது

என்று நிதின் கட்கரி(மத்திய சாலை மற்றும் போக்குவரத்து) தெரிவித்துள்ளார்
திருப்பூர் பரஞ்சோதி நகரில் (

திருமூர்த்தி மலையில்

)

சர்வதேச பொங்கல் விழா

நடைபெற்றது
குழந்தைகளுக்கு நோய் வராமல் தடுக்கும் விதத்தில்

சூடு போடும் விநோதமான பழக்கம் மத்கர்கோலா

(ஒடிசா) கிராமத்தில் இன்றும் கடைப்பிடிக்கப்படுகிறது
விளையாட்டு செய்திகள்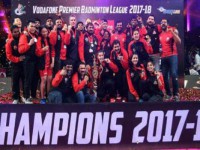 3வது சீசன் பிரீமியர் பாட்மிண்டன் லீக்

(பிபிஎல்) போட்டியில்

ஹைதராபாத் ஹன்டர்ஸ் அணி

சாம்பியன் பட்டம் வென்றது
அறிவியல் மற்றும் தொழில்நுட்பம்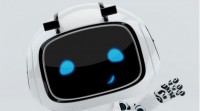 குழந்தைக்களுக்கு உண்டாகும்

கிருமித் தொற்றுக்களை கண்டறிய ரோபோ பேபியை பர்வ்யூ பல்கலைக்கழக

(அமெரிக்கா) விஞ்ஞானிகள் உருவாக்கியுள்ளனர்
வர்த்தக செய்திகள்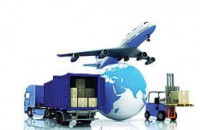 ரூ.1 லட்சம் கோடி மதிப்புள்ள

9,400க்கும் மேற்பட்ட எதிரி சொத்துக்களை ஏலம் விட மத்திய உள்துறை அமைச்சகம் முடிவு

செய்துள்ளது
நாட்டின்

ஏற்றுமதி ரூ.1.75 லட்சம் கோடியாக அதிகரித்துள்ளது
Islamic Finance Forumஇன் தெற்காசிய வருடாந்திர மாநாட்டில்

Richard Pieris Finance 3 விருதுகளை

பெற்றுள்ளது
நெஸ்லே நிறுவனத்தின்

Maggi நூடுல்ஸ்

தயாரிப்புக்களுக்கு உயர் தர நடை முறைகளுக்கான

SLSI

(இலங்கை கட்டளைகள் நிறுவனம்)

இனங்காணல் அங்கிகாரம் வழங்கியுள்ளது
நாட்டின் பொதுப் பணவீக்கம் 3.58 சதவீதமாக குறைந்துள்ளது
ஒப்பந்தம்
நேபாள அரசின் டெலிகாம் நிறுவனம்

இந்தியாவின் ஏர்டெல் மற்றும் டாடா கம்யூனிகேஷன் நிறுவனத்திடம் பெற்று வந்த தொலைத்தொடர்பு சேவையை நிறுத்தி சீனாவைச் சேர்ந்த

டெலிகாம் குளோபல் நிறுவனத்துடன் இணைந்துள்ளது
இறப்பு செய்திகள்
பன்முகப் படைப்பாளியான(எழுத்தாளர், பத்திரிக்கையாளர், இயக்குனர், நாடகம்)

ஞாநி

நேற்று காலமானார்
முன்னாள் மத்திய அமைச்சர்

ரகுநாத் ஜா

நேற்று காலமானார்
English Current Affairs
National News
Chhattisgarh High Court has issued a directive to all trail courts in the State of mandatorily obtain Aadhaar cards of accused persons sureties before issuing release warrant of a Prisoner/accused.
Union Home Minister, Rajnath singh inaugurated the International Workshop on disaster Resilient Infrastructure in New Delhi.
Petroleum conservation Research Association has launched a month – long 'Saksham – 2018' campaign PCRA is engaged in promoting energy efficient in various sectors of Indian economy.
The '14 Fund call for proposal' was announce with the joint launch of the website and the unveiling of the brochure by the two PMS. The India – Israel Industrial RVD and Technological Innovation Fund (14F)
The 65th meeting of the Central Advisory Board was held under chairmanship of union Human Resource Development Minister Prakash Javedekar in New Delhi.
The Public sector major aviation company given women travelers special thanks to the New Year (2018).
India emerging as a biggest tourism hub across the globe; over 11 lakhs tourists arrived New Delhi in December 2017.
India and Israel have signed nine agreements to boost co-operation in the areas of space, cyber security and oil & gas between both countries.
International Affairs
Indian Peacekeepers in UN mission in South Sudan (UNMISS) have re-built a key bridge in record time in strife – torn South Sudan's Akoka Village
Ecuador's foreign Minister Maria Fernanda Espinosa announced that the country has granted citizenship to WikiLeaks founder Julian Assange
India and Sri Lanka signed four agreements for collaboration in Information and Communication and Technology sector, connecting of National knowledge network for collaboration among universities and academic and setting up of e-office system.
Banking and Finance
Brazil's securities regulator prohibited local investment funds from buying crypto currencies . The prohibition has been imposed, citing the reason that crypto currencies cannot be considered financial assets.
Awards
Sudhir Dalvi was presented the Janakavi P sawlaram award at a function in Thane, Maharastra.
Appointments
Securities and Exchange Board of India (SEBI) has approved appointment of Vijay Kumar as MD and CEO of National Commodity & Derivatives Exchange Limited.
Science & Technology
NASA Scientist have discovered "SPTO615 – JO" the farthest known galaxy in the universe.
Sports
Hockey won the 8th Hockey India Sub Junior Men National Championship 2018 at Hojai Hockey Stadium in Assam
Obituary
Gnani Sankaran, Tamil writer and journalist passed away
Sarod Maestro Pandit Bhddhadev Dasgupta passed away
Important Days
January 15 – Indian Army Day
­