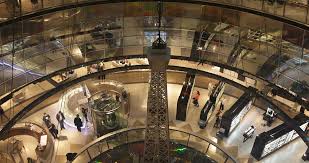 December 21
We Shine Daily News
டிசம்பர் 21

தமிழ்
உலக செய்திகள்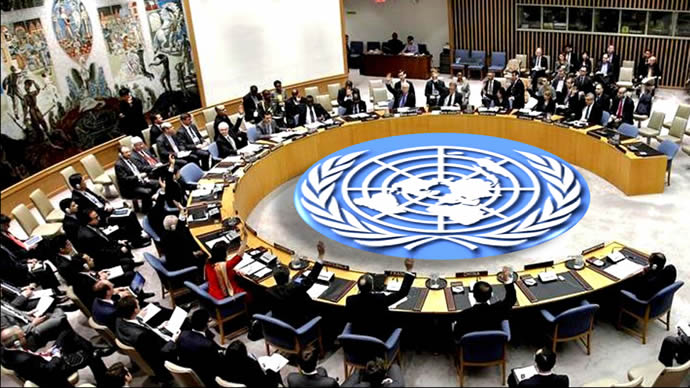 கொழும்புவில்(இலங்கை) 2018 ஜனவரி 1ம் தேதி முதல் பிச்சை எடுக்க தடை விதிக்கப்பட்டுள்ளது
ஐ.நா வின் மனித உரிமை விசாரணை அதிகாரி 'யாங்ஹீ லீ' தங்கள் நாட்டுக்குள் நுழைய மியான்மர் அரசு தடை விதித்துள்ளது
ஜெருசலமை தலைநகரமாக அறிவிப்பது தொடர்பான பொது வாக்கெடுப்பு ஐ.நாவில் இன்று நடைபெறுகிறது
2017ம் ஆண்டிற்கான மோசமான பாஸ்வர்ட் பட்டியலில் 12345678 மற்றும் 12345 ஆகியவை 2, 3வது இடத்தில் உள்ளது. qwerty, starwars, admin, login ஆகியவையும் இப்பட்டியலில் இடம் பெற்றுள்ளது
ஜப்பானில் 60க்கும் மேற்பட்ட வட கொரிய பள்ளிகள் இயங்கி வருகிறது
பிரான்ஸில் எண்ணெய் மற்றும் இயற்கை எரிவாயு உற்பத்தி தொடர்பான உரிமைகளை புதுப்பிப்பதற்கு தடை விதிக்கப்பட்டுள்ளது
தேசிய செய்திகள்

புல் இனத்தை சேர்ந்த மூங்கிலை மரங்கள் பட்டியலில் இருந்து நீக்கும் புதிய சட்ட மசோதா பாராளுமன்றத்தில் நிறைவேற்றப்பட்டது
இந்தியாவில் 2015-2016 ஆண்டின் மதிப்பீட்டு கணக்குப்படி ரூ.1 கோடிக்கு அதிகமாக ஆண்டு வருமானம் பெறுபவர்களின் எண்ணிக்கை 23.5 சதவீதம் அதிகரித்துள்ளது என்று வருமான வரி இலாகா தெரிவித்துள்ளது
'ராஜேஸ்வா கியான் மாநாடு' 2 நாட்கள் டெல்லியில் நடைபெற்றது இதில் அடுத்த ஆண்டு முதல் வருமான வரி மதிப்பீட்டில் புதிய முறை அமலுக்கு வரும் என மத்திய அரசு தெரிவித்துள்ளது
புதுச்சேரி ராஜுவ்காந்தி அரசு மகளிர் மற்றும் குழந்தைகள் மருத்துவமனையில் 'தாயின் தூய்மையான அன்பு திட்டம்' துவக்கி வைக்கப்பட்டுள்ளது
நிலம், சுரங்க மாஃபியாக்களுக்கு எதிராக 'திட்டமிடப்பட்ட குற்றங்கள் தடுப்புச் சட்ட மசோதா' உத்திரப்பிரதேச சட்டப் பேரவையில் நிறைவேற்றப்பட்டது
இராணுவம் மற்றும் பாதுகாப்புத் துறைக்காக மத்திய அரசு கையகப்படுத்தும் அசையா சொத்துக்களுக்கு இழப்பீடு வழங்குவதை முறைப்படுத்தும் சட்டத் திருத்த மசோதா மக்களவையில் நிறைவேற்றப்பட்டது
விளையாட்டு செய்திகள்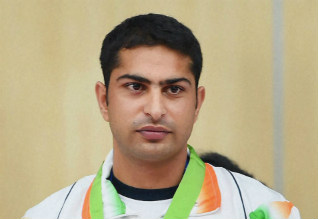 தேசிய துப்பாக்கி சுடுதல் போட்டியில் ரவி குமார் தங்கம் (10 மீட்டர் ஏர் ரைபிள் பிரிவில்) வென்றுள்ளார்
2017ம் ஆண்டுக்கான விலை மதிப்புமிக்க பிரபலமானவர்கள் பட்டியலில் விராட்கோலி முதலிடத்தில் உள்ளார்
2018-ஆம் ஆண்டு நடைபெற இருக்கும் 11வது ஐபிஎல் போட்டிக்கான வீரர்கள் ஏலம் ஜனவரி 27 மற்றும் 28ல் நடைபெறுகிறது என்று பிசிசிஐ தெரிவித்துள்ளது
புதிய நியமனம்
தேசிய பசுமைத் தீர்ப்பாயத்தின் இடைக்காலத் தலைவராக 'யு.டி சால்வி' (நீதிபதி) நியமிக்கப்பட்டுள்ளார்
தேசிய பசுமைத் தீர்ப்பாயத்தின உறுப்பினராக 'உமேஷ் தத்தாத்ரேய சால்வி' நேற்று பொறுப்பேற்றார்
புதுச்சேரி அரசு செயலராக அன்பரசு நியமிக்கபட்டுள்ளார்
வர்த்தக செய்திகள்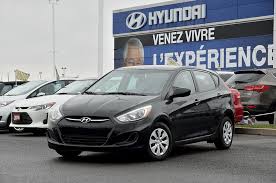 பொருளாதார சீர்திருத்தங்களால் சீனாவை விட இந்தியாவில் ஏற்றத்தாழ்வு அதிகரித்துள்ளது என சர்வதேச நிறுவனம் மேற்கொண்ட ஆய்வின் மூலம் தெரியவந்துள்ளது
டாடா டெலி சர்வீசஸ் நிறுவனத்தின் செல்போன் சேவையை ஏற்று நடத்த ஏர்டெல் இயக்குநர் குழு ஒப்புதல் அளித்துள்ளது
இந்தியாவில் ஐபோன் மாடல்களின் விலை 10 சதவீதத்திலிருந்து 15 சதவீதமதக உயர்த்தப்பட்டுள்ளது
ஜனவரி 1, 2018 முதல் இந்தியாவில் ஹூண்டாய் கார் விலை 2 சதவீதம் அதிகரித்துள்ளது
சேவை தரத்தை உயர்த்துவது உள்ளிட்ட அனைத்து சேவையும் ஆதாருடன் இணைத்து செயல்படுத்த பிஎப் ஆணையம் திட்டமிட்டுள்ளது
English Current Affairs 
National News
PM Modi visited Ockhi affected Lakshadweep.  Tamil Nadu, Kerala to take stock of situation and met affected people there he announced a relief package of Rs.325 crore for all 3 states and ex-gratia assistance of Rs.2 lakh to the next of kin of the deceased.
Telangana government's prestigious Kaleshwaram Lift Irrigation scheme (KLIS) has finally gets the green nod.  The project will boost to the state government
Assam signed an MoU with Isha foundation to conserve and rejuvenate the rivers of Assam 
ICRA Management consulting services an arm of ICRA launched a set of four fixed income indices including one on corporate bonds.
NITI Aayog proposes setting up a labour utilization fund in order to handle the challenge of growing redundancy of low skilled labour in India with increase of automation and advent of artificial intelligence
Central government has sanctioned 42 mega food parks to be set up across India under Mega Food Park scheme
Lok Sabha passed the central Road fund Bill 2017 which seeks to amend the central Road fund Act 2000.  Which contains the provision for distributing cess levied and collected on high speed petrol and diesel for the development of national highways, rural roads, railways, state roads and border area roads
Rajya Sabha unanimously passed Indian Institutes of management IIM Bill, 2017 which provides greater functional autonomy to Indian Institute of management and confers power to grant degrees instead of post-graduate diplomas.
In a bid to cut power consumption the Indian Railways has laid out plan to make all stations 100 percent LED lit by March 31, 2018
Uttar Pradesh state government under CM Yogi Adityanath has scrapped "Shravan Yatra" a scheme under which elderly citizens could undertake pilgrimage free of cost
The Central government was committed to improve the purchasing power of farming community
Banking and Finance
A financing agreement for IDA credit worth USD 125 million for the Skills Strengthening for industrial value Enhancement operation (STRIVE) project was signed by Government of India and the World Bank.
The Reserve Bank of India has initiated "prompt corrective action" measure against state run lender Bank of India in the view of its high non-performing assets (NPAS)
RBI puts United Bank of India on corrective action plan
Business
Bharti Airtel and Tata in October announced they have entered into an understanding to merge consumer mobile Businesses of Tata Teleservices Limited and Tata Teleservices Maharashtra Limited (TTML) into Bharti Airtel.
The Konkan Railway and IIT Bombay signed a MoU to transform George Fernandes Institute of Tunnel Technology in Goa to a world-class centre of knowledge in tunnel and underground structure technologies.
National Association of software and services (NASSCOM) and Dalian Municipal people's Government signed a joint investment agreement to create a platform called the Sino-Indian Digital collaboration plaza (SIDCOP) in Dalian
Science and Technology
Eastern Railway has launched a mobile application named "R-MITRA" (Railway Mobile Instant Tracking Response & Assistance) for security of passengers, especially women in Kolkata and Suburban areas of Eastern Railway Zone.
Sports
Junior National Badminton Championship. Aakarshi Kashyap wins singles titles in U-17 and U-19 categories at Junior National Badminton championship in New Delhi.
Kerala kings became the first ever T10 cricket league champion at Sharjah cricket stadium in Sharjah, UAE
India thrashes Nepal to win South Asian Football Federation (SAFF) U-15 women's championship Dhaka, Bangladesh.
Important Days
International Human Solidarity Day – December 20

To promote solidarity, World Solidarity Fund was established
Call Now